Pink Apricot clone & Orange Barb blooms + Pineapple Express & Durban Violette seedlings

The Orange Barb hybrid cannabis plant is in it's eighthh week of bloom, the Pink Apricot clone is in it's fourth. The Pineapple Express and Durban Violette seedlings are doing well, the Durban Violette emerged a few days ago.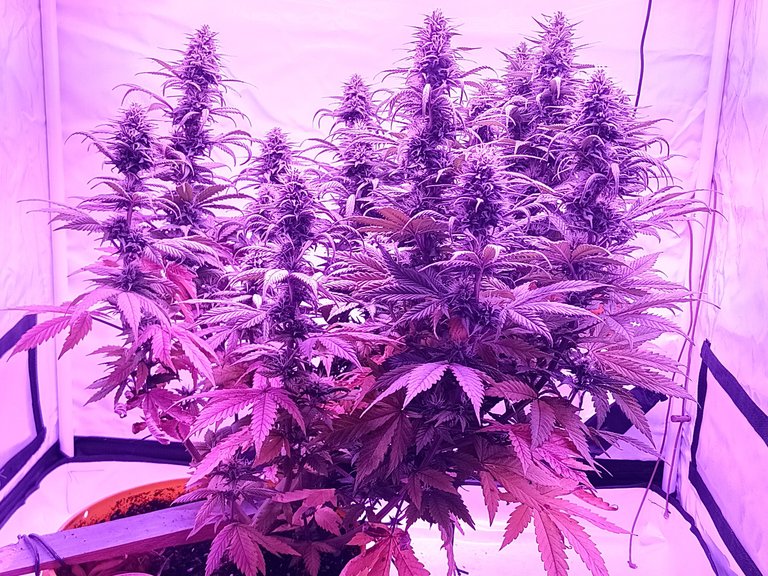 Pink Apricot clone
The Pink Apricot clone is in it's fourth week of bloom - I'm going past the outdoor eight weeks of recommended bloom time and giving these indoor cannabis plants atleast an extra two weeks, so atleast six weeks remain until harvest.
This clone had a longer vegetative growth time than it's mother, six weeks instead of five, it has a lot more branches growing upwards.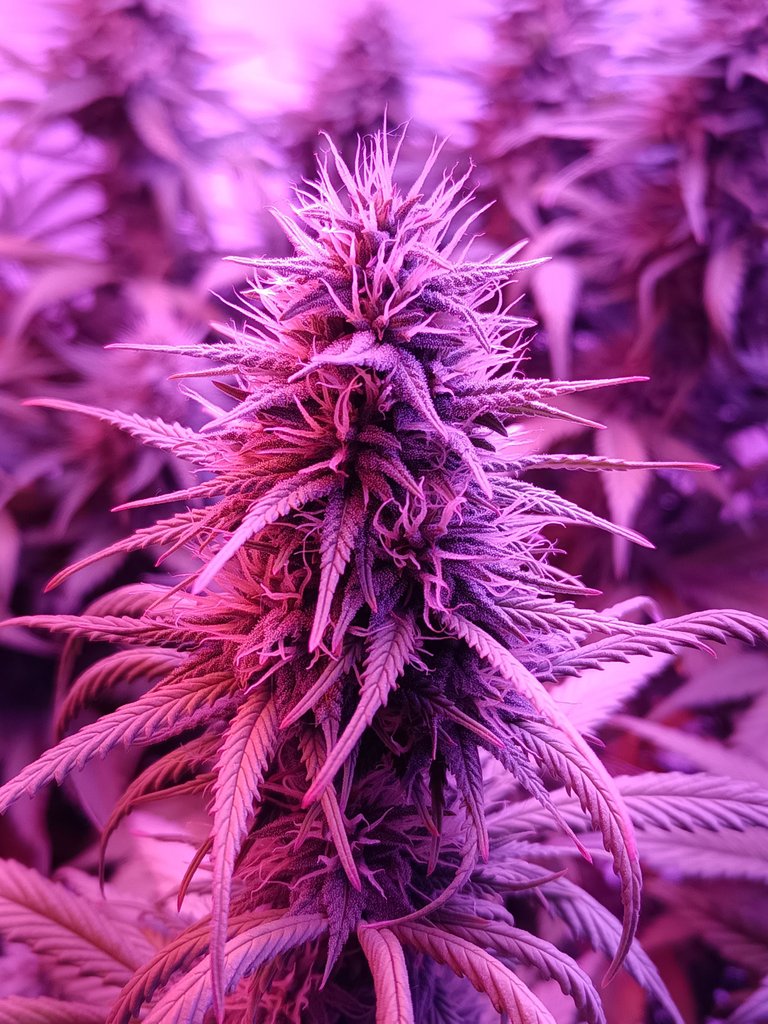 With the additional colas I was thinking they might be smaller, but they are filling in and thickening nicely. It will be a solid harvest with the extra weeks of bloom time.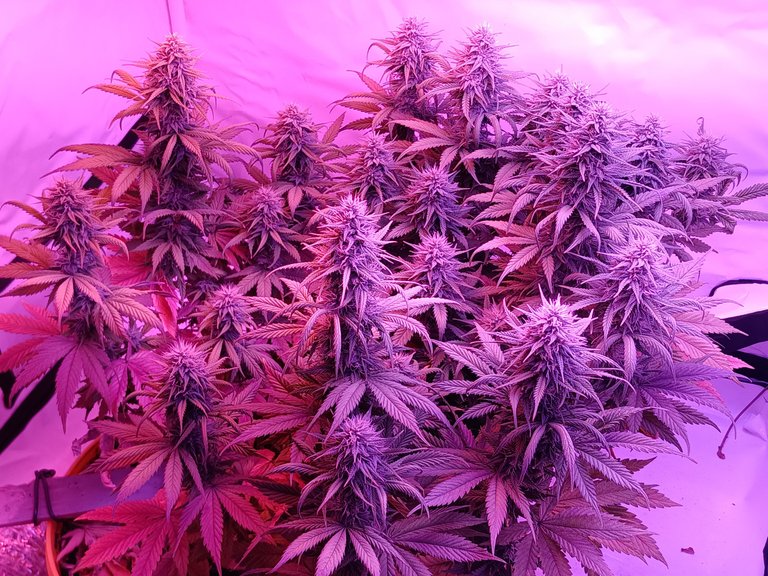 Orange Barb
The Orange Barb hybrid is in it's eighth week of bloom and is thickening up nicely, I'll give this plant a few more weeks to finish up until harvest.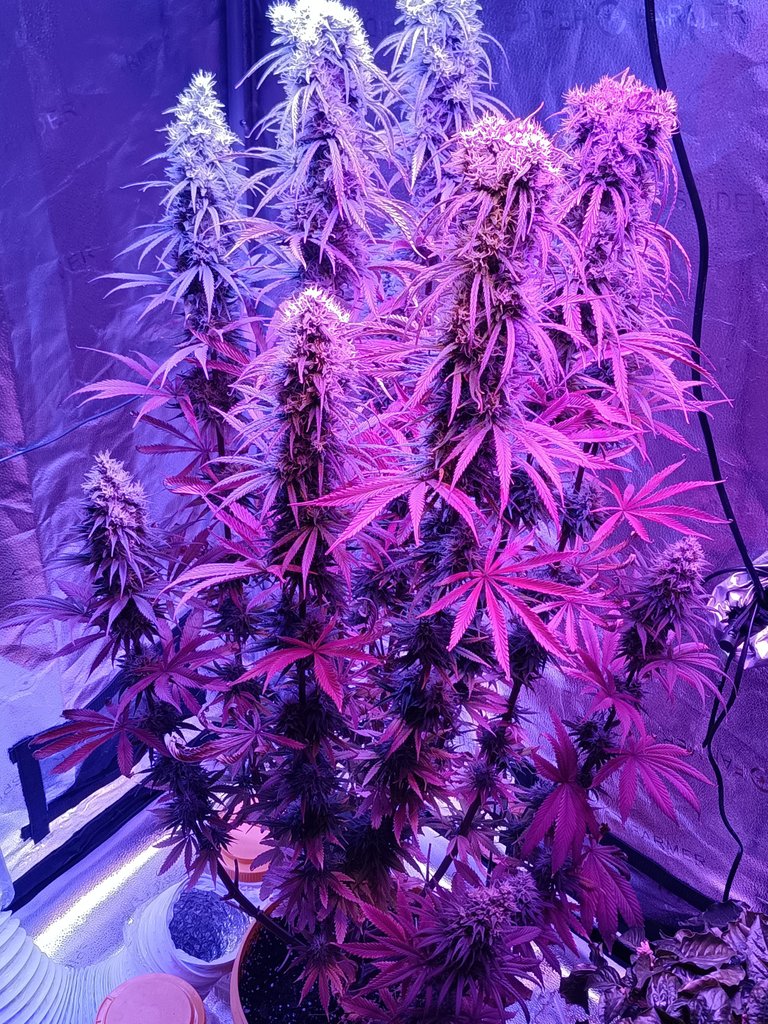 The buds are stacking and pushing together with shimmering dusting of trichomes - they had a dank and pungent orange citrus scent to them.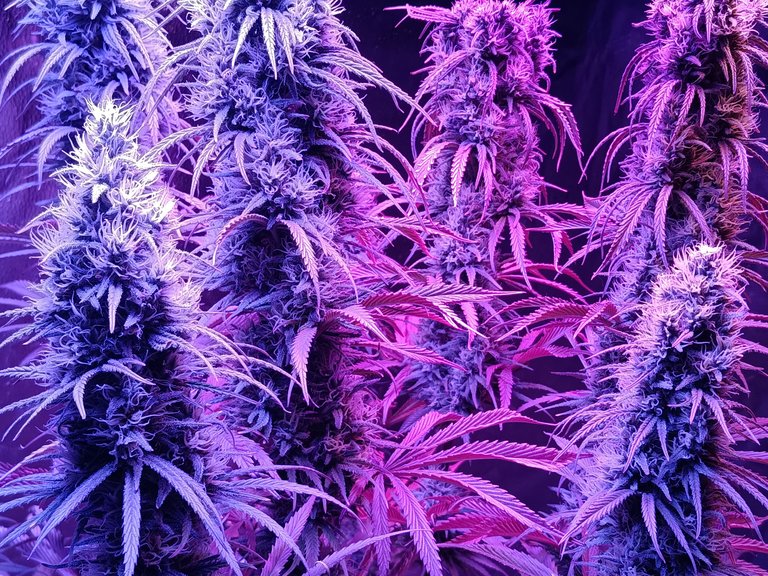 The colas are growing much larger and taller than the already harvested Pink Apricot, it'll be a good harvest, especially with the extra bloom time.
This plant was only topped once to let the upward growing branches catch up, and they did, to create an even top canopy for the LED grow lights.
The cola above, on the left, was the one that was pollinated with Pink Apricot pollen - notice it has more orange pistils than the non pollinated cola on the right. Each pollinated pistil pod will grow a Orange Barb x Pink Apricot cross bred variety of seed. A few more weeks until I harvest this beauty.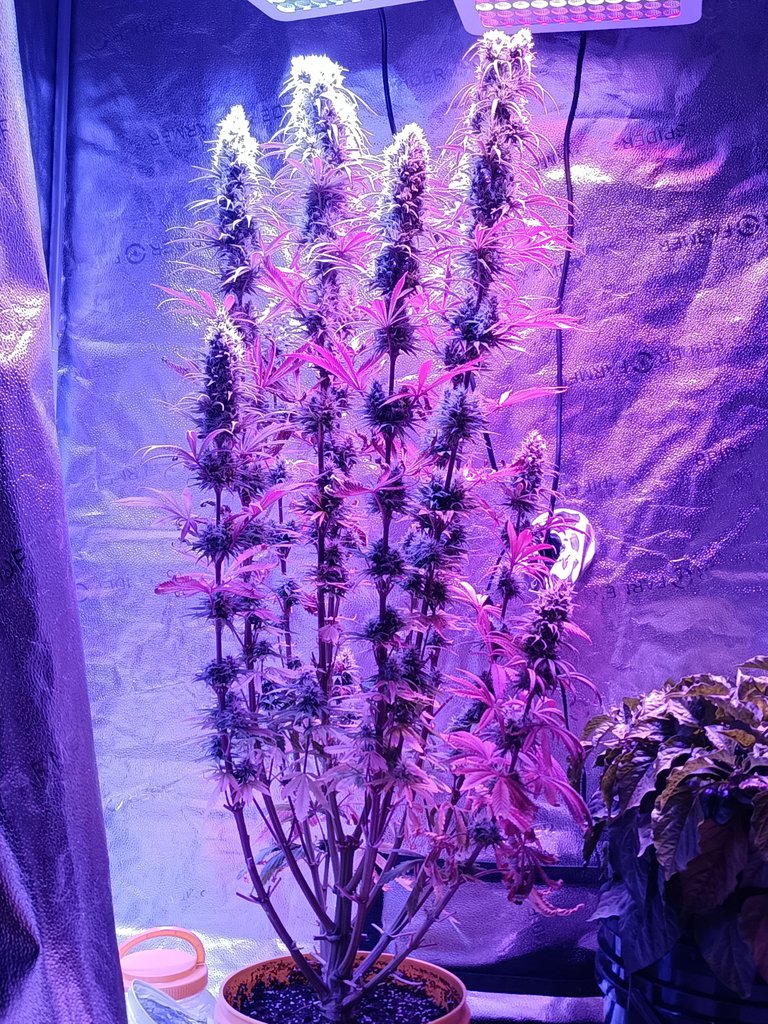 The Seedlings
I have two new seedlings on the go - the well known Pineapple Express sativa leaning strain, and the indica leaning Durban Violette strain.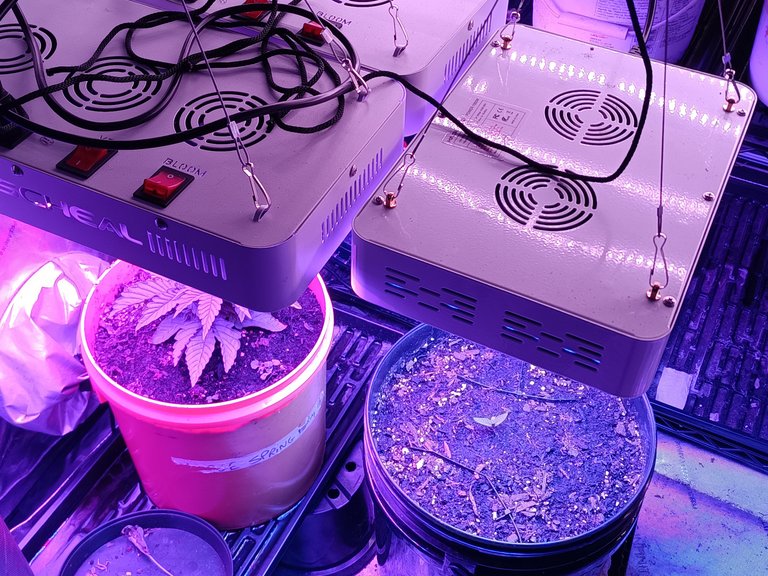 Pineapple Express
The Pineapple Express has had two weeks of vegetative growth since the seedling emerged from the ground. It's keeping a low profile with four branches already on the go. By the fourth week it will be tall enough for training, I'll bend the top down to the ground - I'll keep pulling down the stalk until week six to let all the branches grow upwards together for an even top canopy.
Durban Violette
The Durban Violette seeding just popped up a few days ago, the humidity dome was removed last night. I have this feminized, for sure bud producing female plant, in a larger containers than the others. This plant will be topped once or twice, then moved outside to the greenhouse for a long outdoor grow season.
Have a great day!
---
---