Pineapple Express, the Real and Fictional Strains + The Movie

Pineapple Express is a sativa leaning cannabis strain, and a movie. In the movie, the Pineapple Express fictional strain was created and subject tested by the government. A real life THC human subject medicinal testing took place in 1970, we have the footage.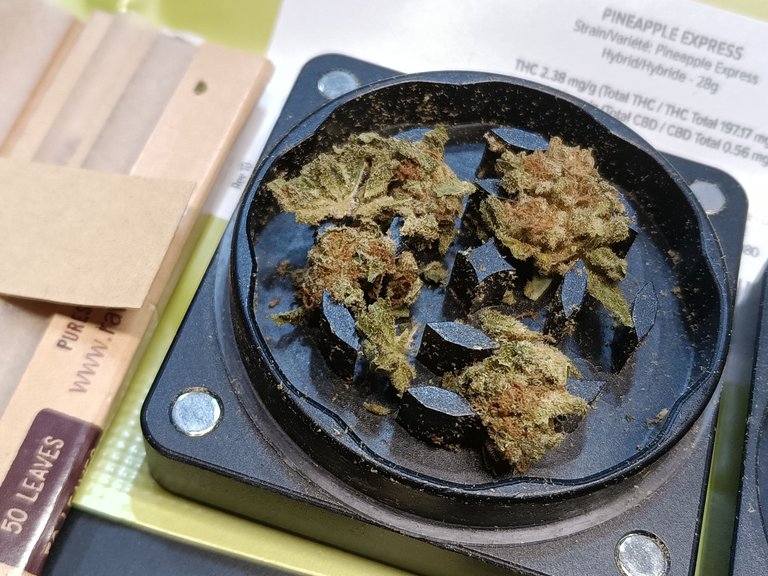 Pineapple Express the real
The Pineapple Express 60/40 sativa leaner was created with the crossing of the Trainwreck and Hawaiian strains. Grown by the Good Supply cannabis co., these buds have a decent 24% THC (Source).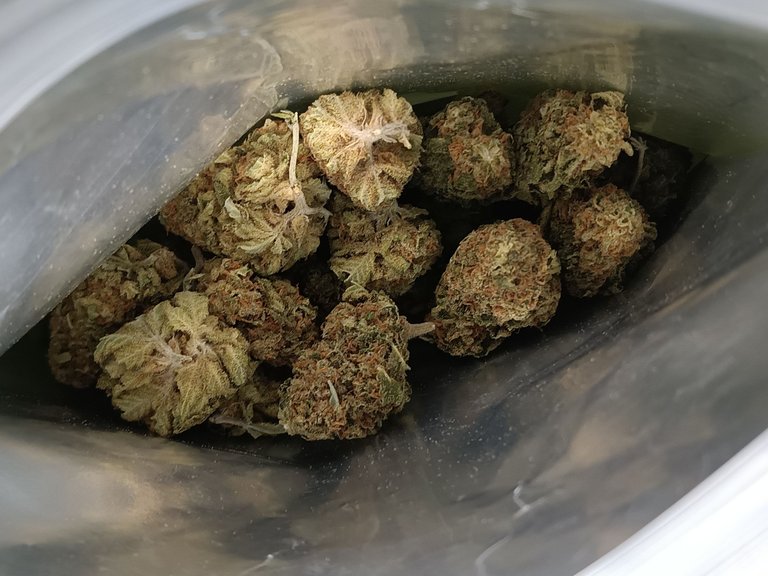 They have a sweet pineapple and light diesel pine earthy scent - from the caryophyllene, limonene, and Ocimene terpenes.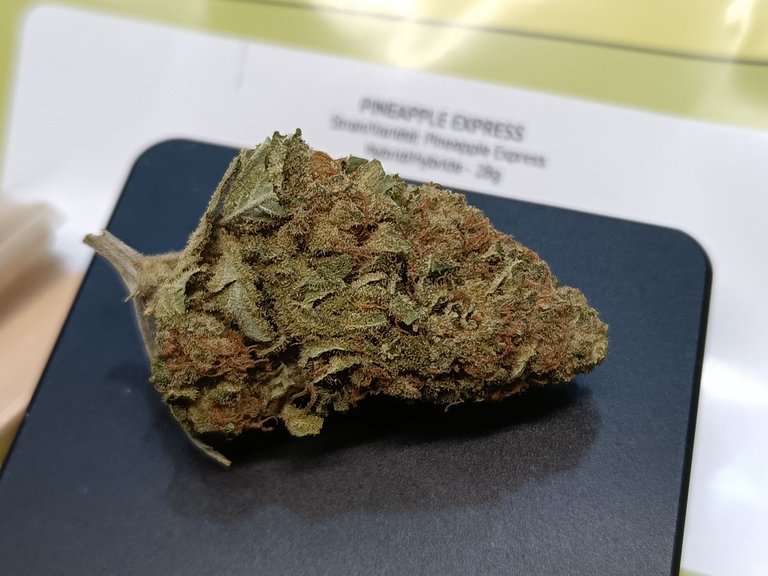 Crispy buds with light green shades and burnt orange pistils, with an ample coating of amber trichomes - tight and uniform nugs.
The Roll-up
The Flavor
Sweet pineapple kush and light earthy pine diesel, slightly dry flavor, powdered sugar aftertaste.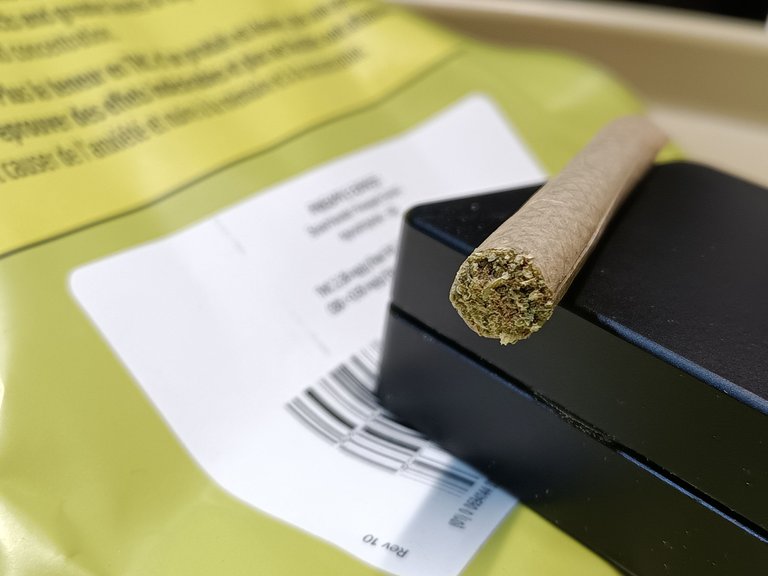 The Feels
Smooth and balanced buzz, cheerful and outgoing, smooth pain relief too with a light body numbing, eyelids slightly relaxed. I'll save these Pineapple Express buds for daytime smoke sessions.
Pineapple Express Movie
The Pineapple Express movie starts out at an underground military scientific testing facility where a soldier is testing the 'Item 9' cannabis strain. The scientists try to ask him serious questions, but he keeps goofing off and subordinating to the superiors - they don't appreciate it and cancel the program. This 'Item 9' cannabis ends up becoming the Pineapple Express strain.
Seth Rogan plays the main character in this movie, a process server and pot head - him and his pot dealer played by James Franco are on the run because Seth's character witnessed a murder and left a Pineapple Express roach at the scene. The Pineapple Express strain wasn't supposed to get out yet, so the roach was quickly traced back to him. Like many Seth Rogan and crew movies, it kinda goes off the rails near the end, but over all a good time.
Real Life THC Lab Test Subject
This real life test subject recording from 1970, for distillate THC, orally taken, the equivalent of three joints. Bill Maller, 23, unmarried, a Stanford graduate program student. The goal was to define more precisely what cannabis does. Bill first reports to feeling nice, and seeing weird patterns when he closes his eyes. When surveyed about his feelings he said he did not feel defiant, fatigued, unhappy, business like, or grouchy. He did feel extremely happy, a little sleepy, and didn't feel weaker or stronger. Two hours into the buzz he still felt great, enjoying the new experience - he has smoked cannabis before, but had not ever consumed this amount. He felt a little detached on the come down.
The doctors conclusion was that the drug makes people happy, intoxicated, and sleepy, a mild respiratory stimulant, lowers blood pressure, and stimulates appetite without changing blood sugar, impairs performance, has a measurable slight muscle weakening effect, and is as if not less dangerous than alchohol. The video ends with the sentiment that banning it from study and criminalizing cannabis has a negative effect.
Have a great day!
---
---