Orange Barb x Pink Apricot cross Pollination + Harvest in a Few Days

With Orange Barb six weeks into bloom, I'm cross pollinating one of the lower buds with Pink Apricot pollen. The Pink Apricot that is on it's eighth week of bloom will be harvested in a few days.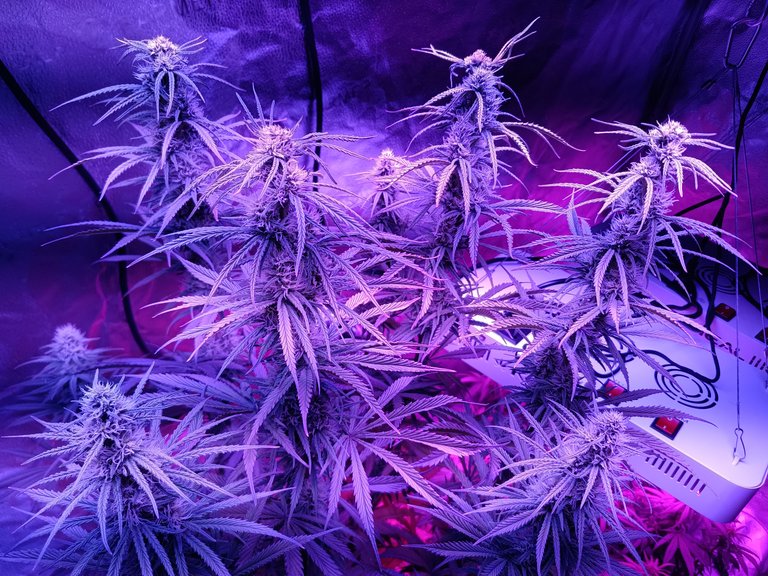 Orange Barb bloom
It's the sixth week of bloom for Orange Barb - Barb has fully stretched up, the buds have been filling in quickly this past week.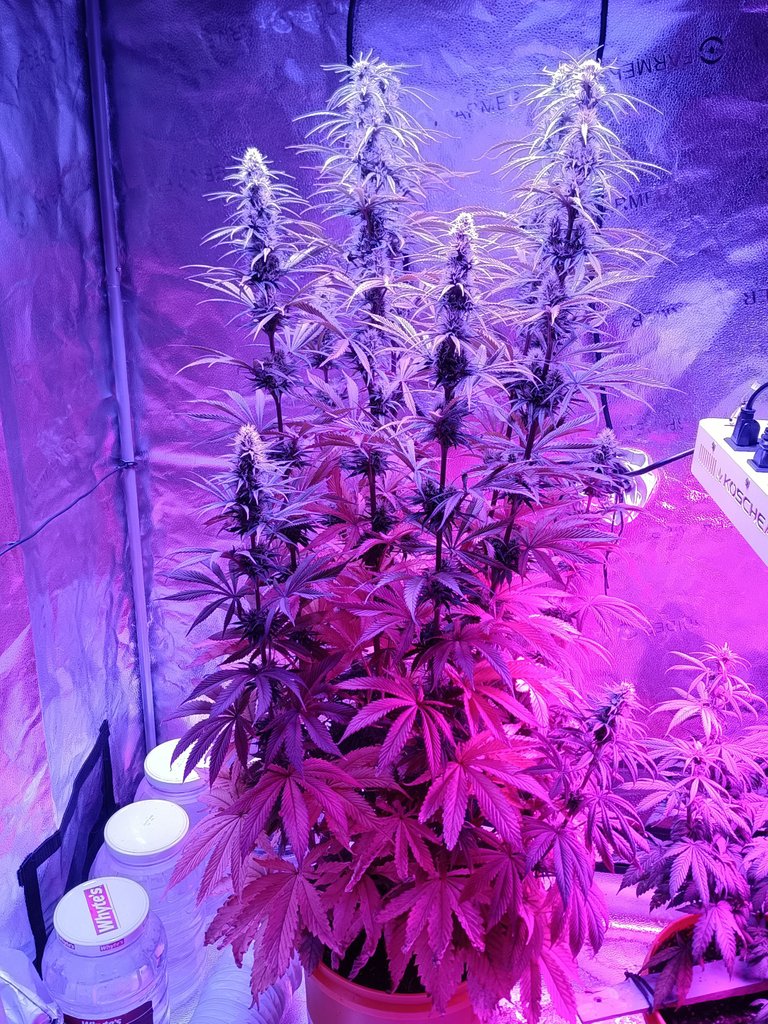 The buds have an orange tangerine scent to them, these are going to be tasty - I'm looking forward to home grown buds.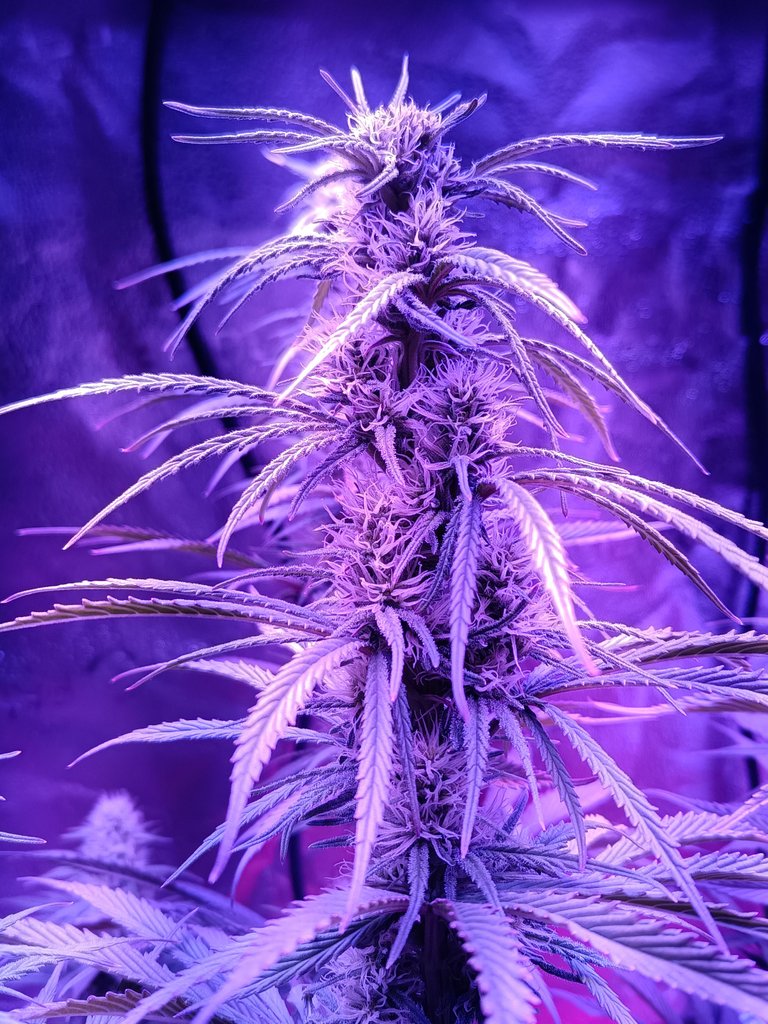 Many of the older fan leaves at the bottom have turned yellow - the plant has taken the older leaf nutrients to put towards the bud growth, I'll trim more of them soon.
With a few more weeks left in bloom, it was almost past time to cross pollinate of the lower right bud.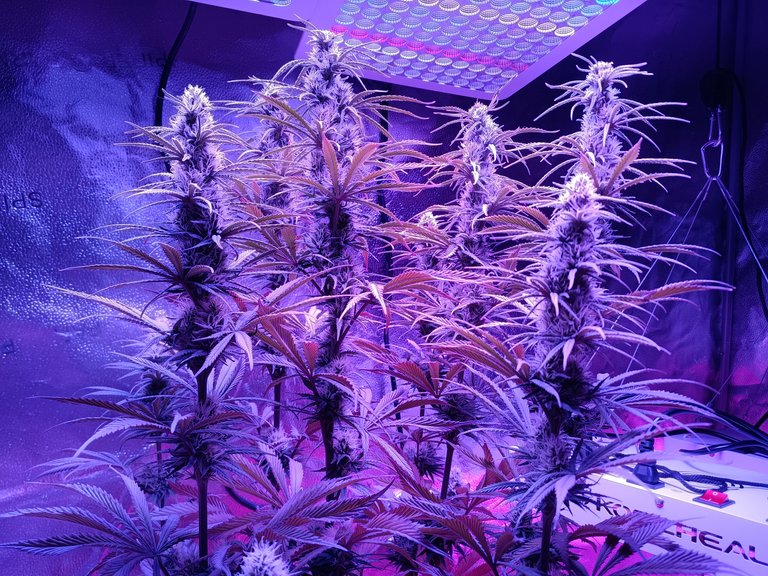 Pink Apricot male donor
Almost a couple months ago I had a hydroponic Pink Apricot that turned out to be a pollen producing male cannabis plant. I trimmed down the plant so it would be easier to manage.
After a couple more weeks the flowers started opening to release pollen. I collected some of the pollen in hemp papers, folded them up, put them in a ziplock bag in the freezer for later use. Today is that later use for cross pollination with Orange Barb.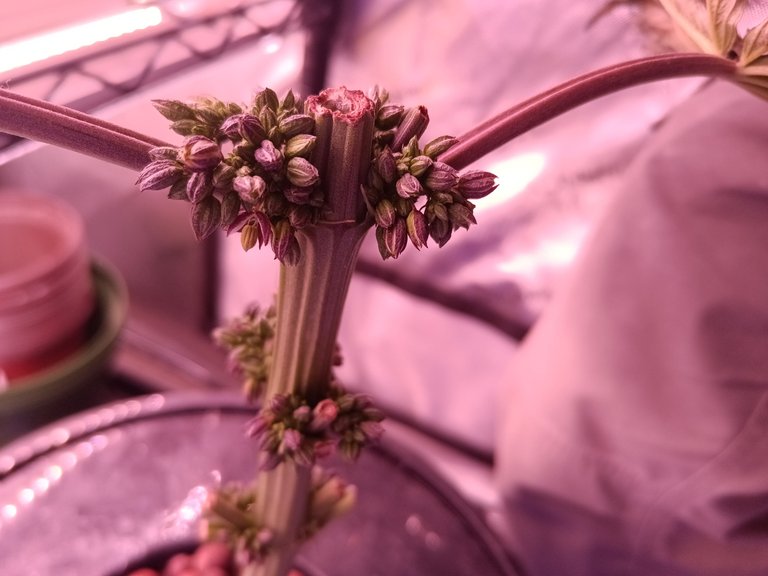 Cross Pollination
I grabbed a packet of the hemp paper wrapped pollen that was harvested from the male Pink Apricot and stored in the freezer.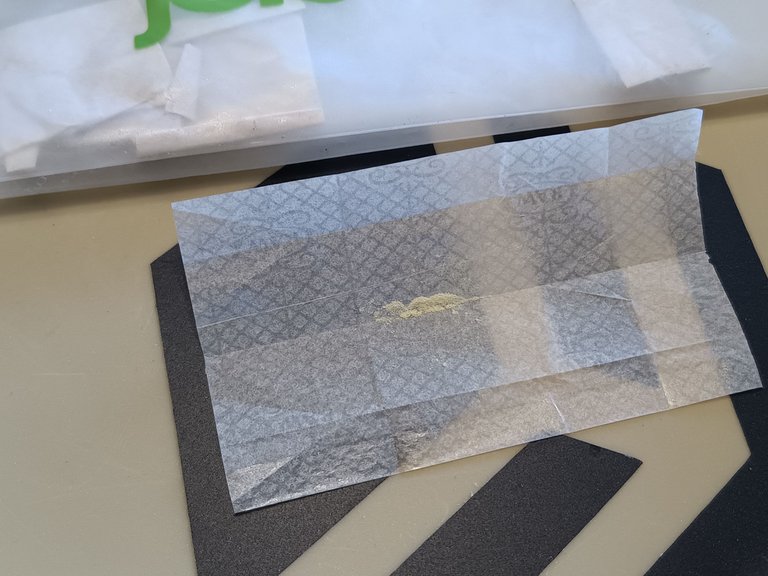 Sprinkle sprinkle, the lower Orange Barb bud gets the Pink Apricot pollen. The cross strain pollination will create a variety of seeds - seeds that will grow plants like the mother or father plant, or anywhere inbetween - each seed will be different.
A breeder would grow many seeds, making clones of them, then blooming and testing the bud growth, flavors, and qualities. The desired bud plant clones would get breeded for multiple generations until a stable seed with the desired qualities is produced. I'll see what I can do with a limit of growing four plants at a time.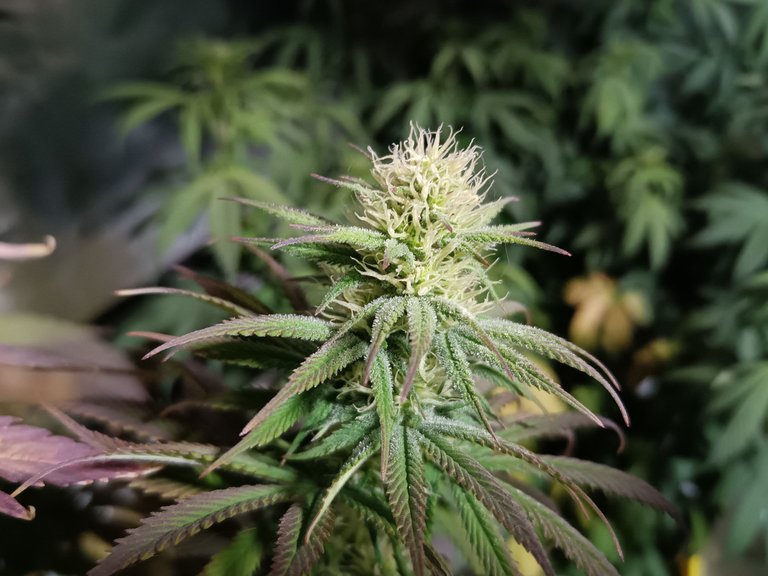 Pink Apricot clone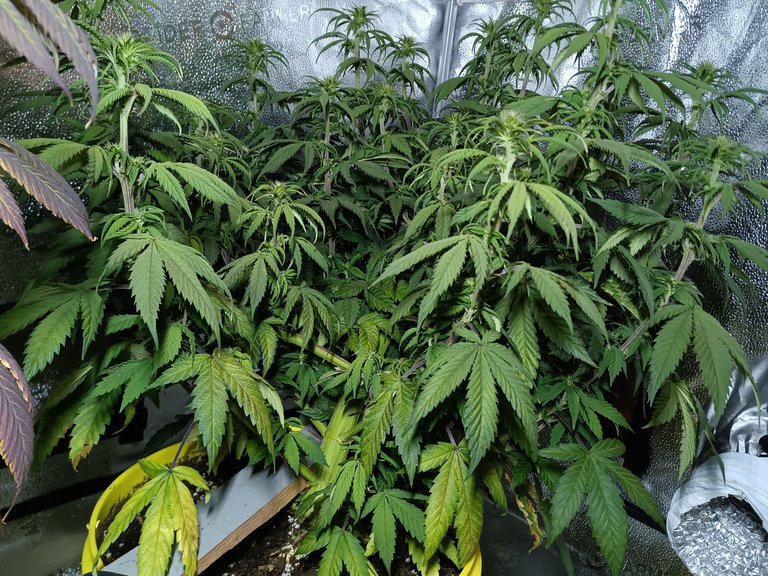 The Pink Apricot clone is in bloom Week 2 - the stalks are stretching up a little, slowly filling in with pistils.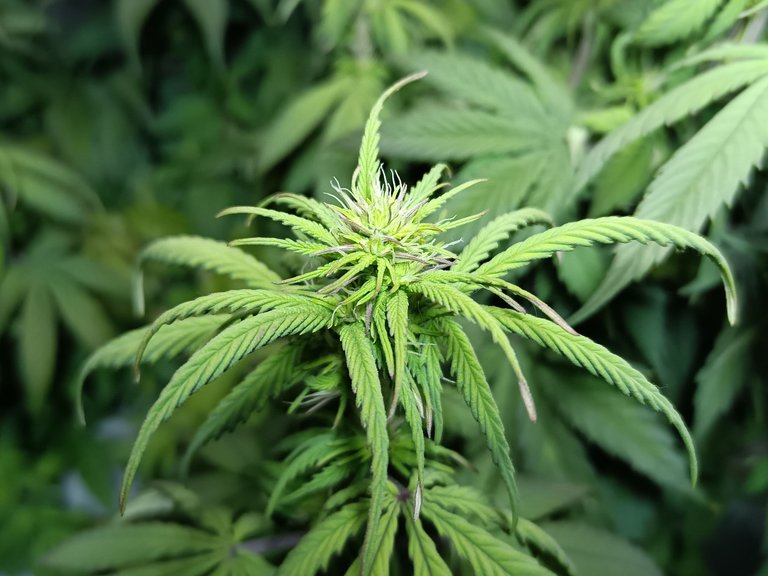 The buds are slowly starting to stack, on the way to becoming impressive colas. With many more branches, I'm not sure if it's colas will thicken up quite as much as it's mother, but we'll see.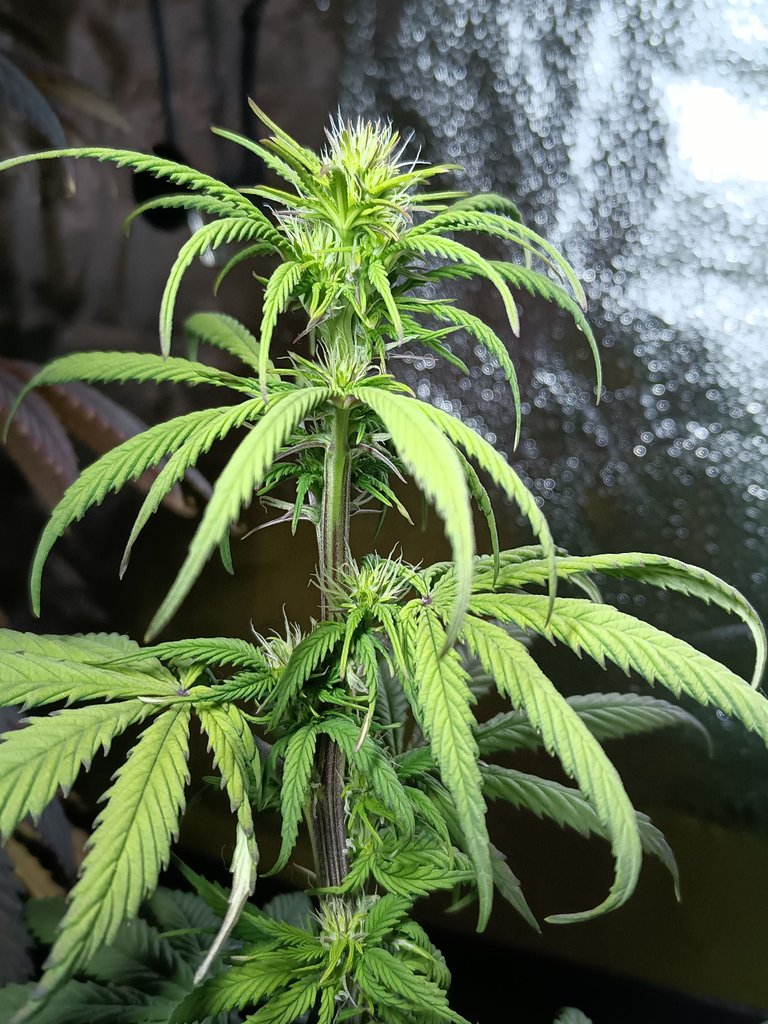 Six or seven more weeks of bloom time for these buds to grow to harvest. I didn't clone this one before bloom, I'll have plenty Pink Apricot buds and seeds after the two harvests.
Pink Apricot bloom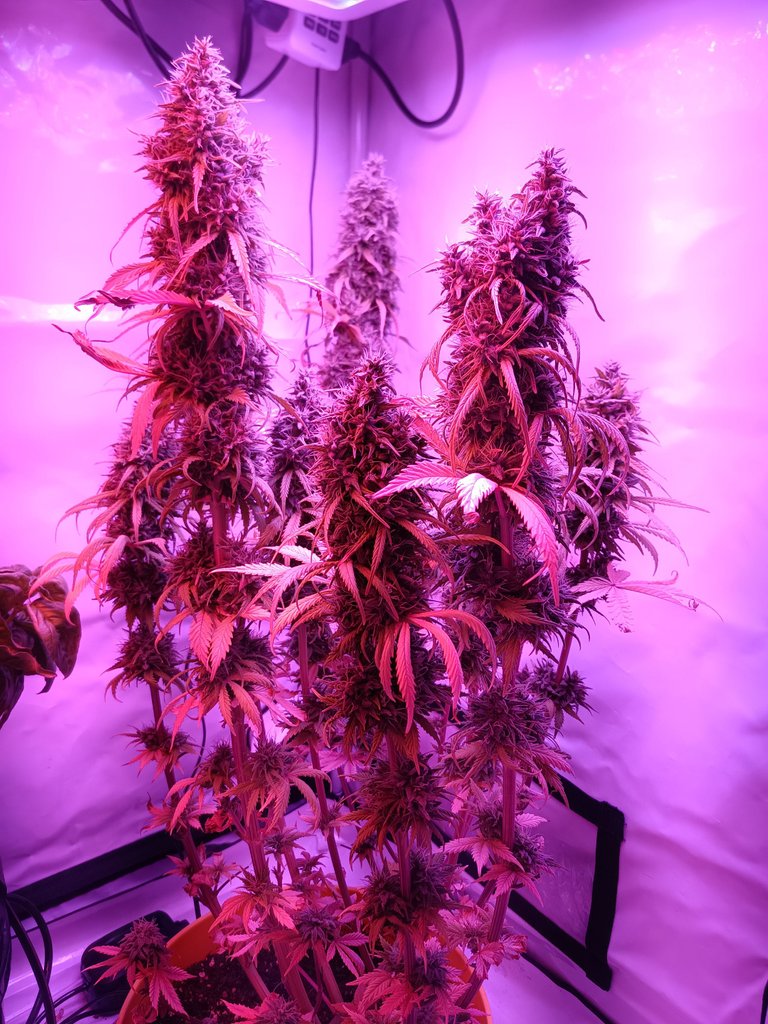 It's the eight and final week of bloom time for this Pink Apricot grow. Most of the pistils have dried up and turned orange, the pistil pods have plumped with resin, the buds have a sweet tropical fruity scent to them. I'll harvest this beauty in a few days.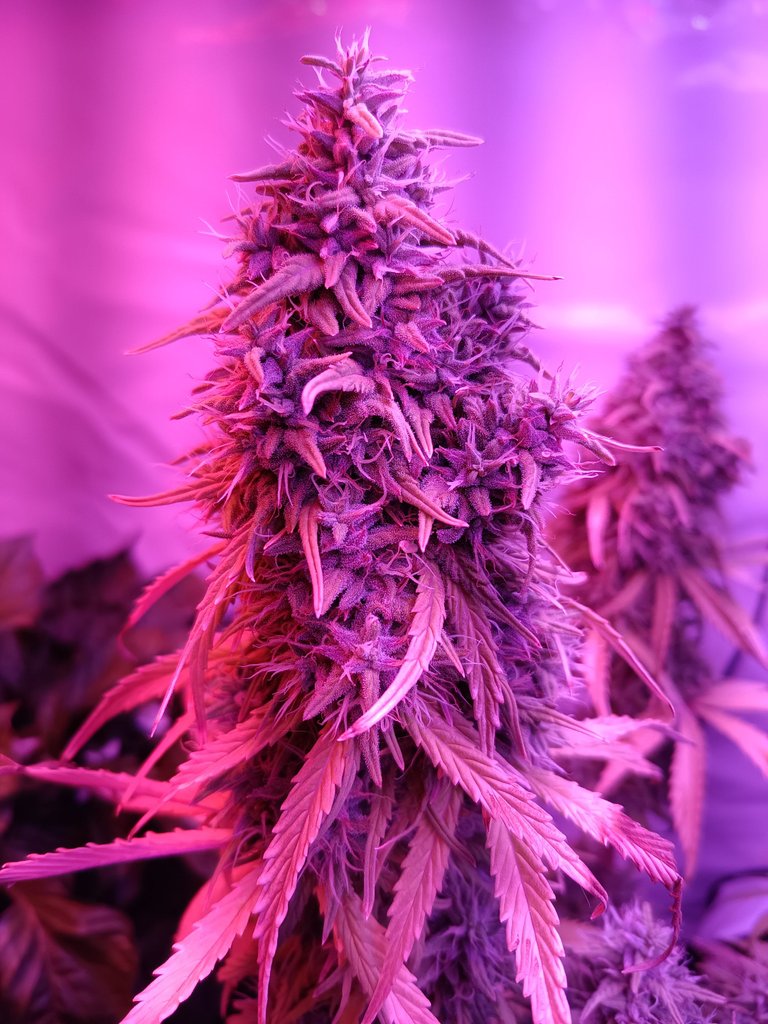 Check out those trichome crystals.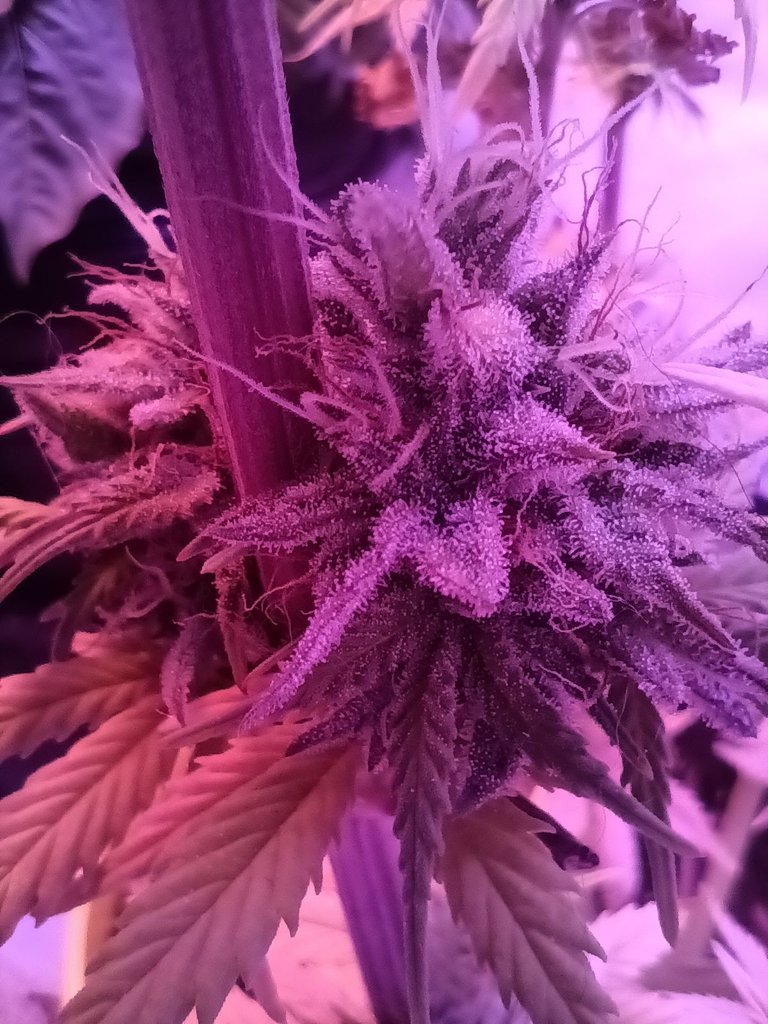 I'm very happy with how the bent over stem training of the plant turned out, there are many large bud colas. An even canopy is helpful for larger bud yields with shallower penetrating LED grow lights, especially when there is a limit on the number of plants that can be grown.
You can really see the difference in the bud colas, the one on the right was pollinated, it's pistil pods contain seeds. The seeds will be pure bred Pink Apricot seeds, pollinated with the pollen from the male Pink Apricot.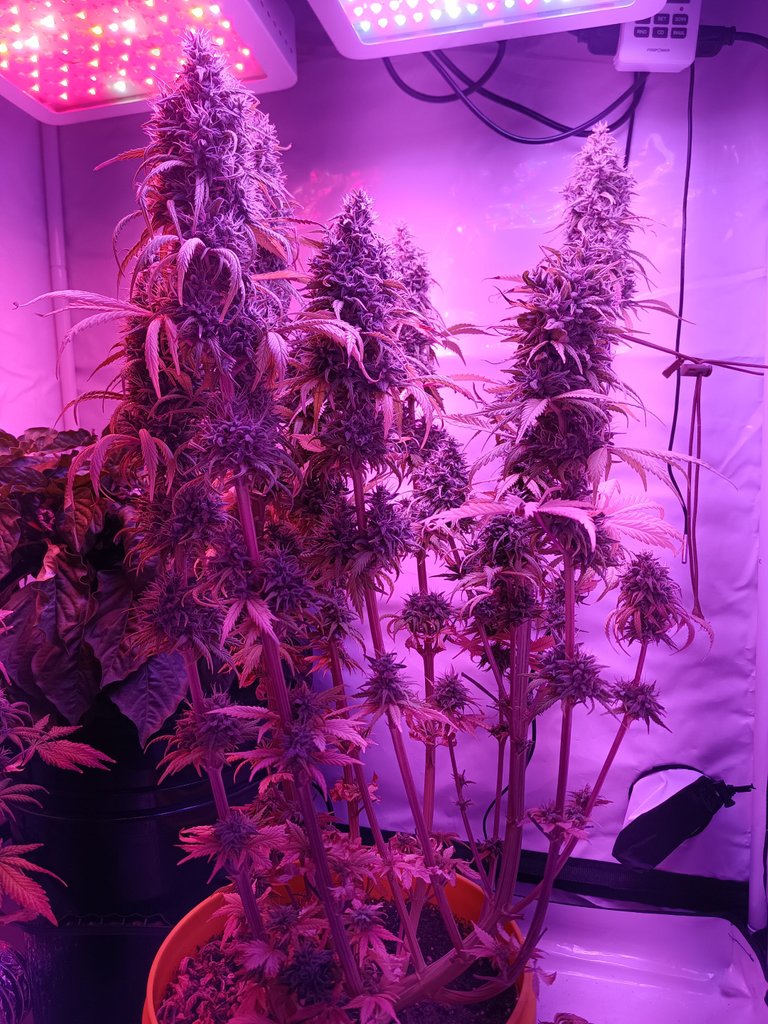 This Pink Apricot received it's last drink of water, I'll harvest in a few days - will hang it up to dry, then cure it.
Have a great day!
---
---