Orange Barb and the Pink Apricot Clone - Bloomin' Buddies

Orange Barb is half way to week five of the bloom cycle, I'm guessing there's four more weeks until harvest. The Pink Apricot clone is starting her first week of bloom, seven remaining. The original Pink Apricot has less than a week left of budding.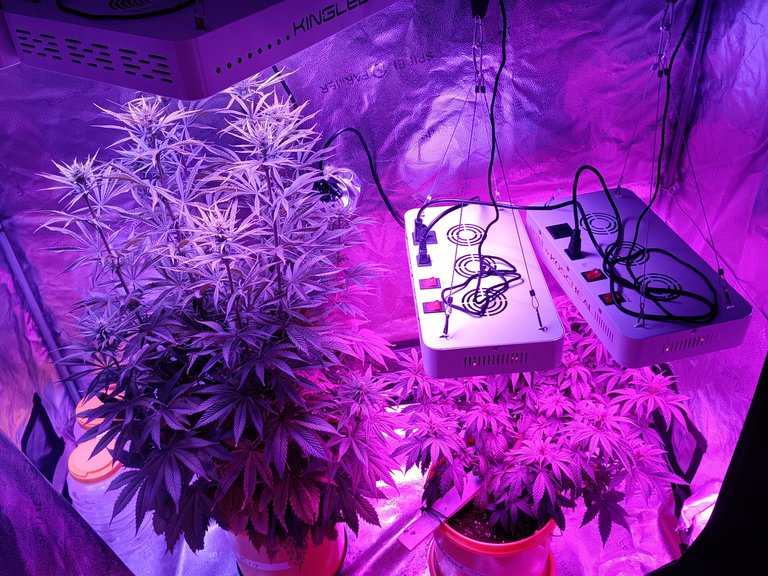 Pink Apricot Clone
The Pink Apricot clone was on its sixth week of vegetation growth before it was put into bloom last week. A couple weeks ago I trained the plant by bending the top and strapping it to the ground, so all the branches would grow upwards at similar heights.
| Week 4 | Week 5 |
| --- | --- |
Last week I took the training a step further by strapping a stick to the top of the container, so the top of the plant could be pulled down further. By the next day the top had turned upwards. With the upper leaf canopy being somewhat level, the lights can be lowered closer to the plant for deeper light penetration and more growth.
| Week 6 | Week 6 |
| --- | --- |
Orange Barb bloom
Orange Barb is four and a half weeks into bloom time, I'm guessing there's four or five more weeks until harvest. This one is a vigorous grower, but was a little slower starting the budding.
| Bloom Week 1 | Week 2 | Week 3 |
| --- | --- | --- |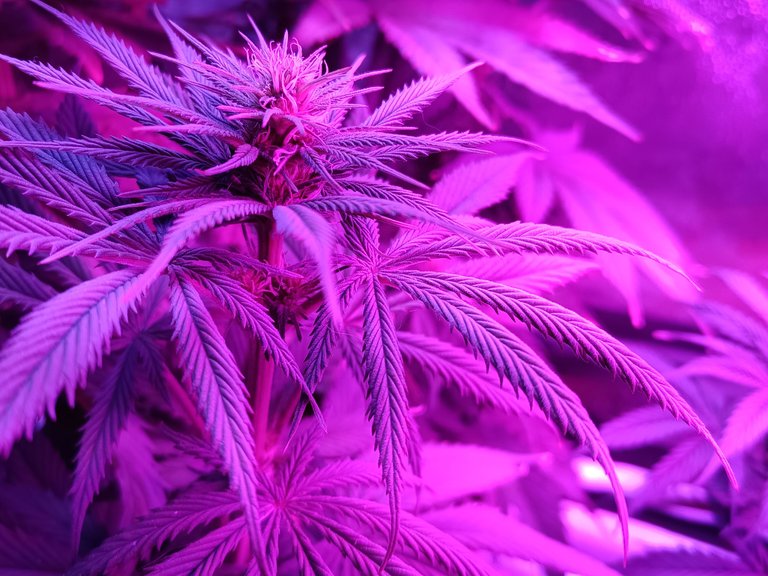 Week 3
Tiny pistils started to show a little after week two. Little bud tops like clover were forming between week three and four.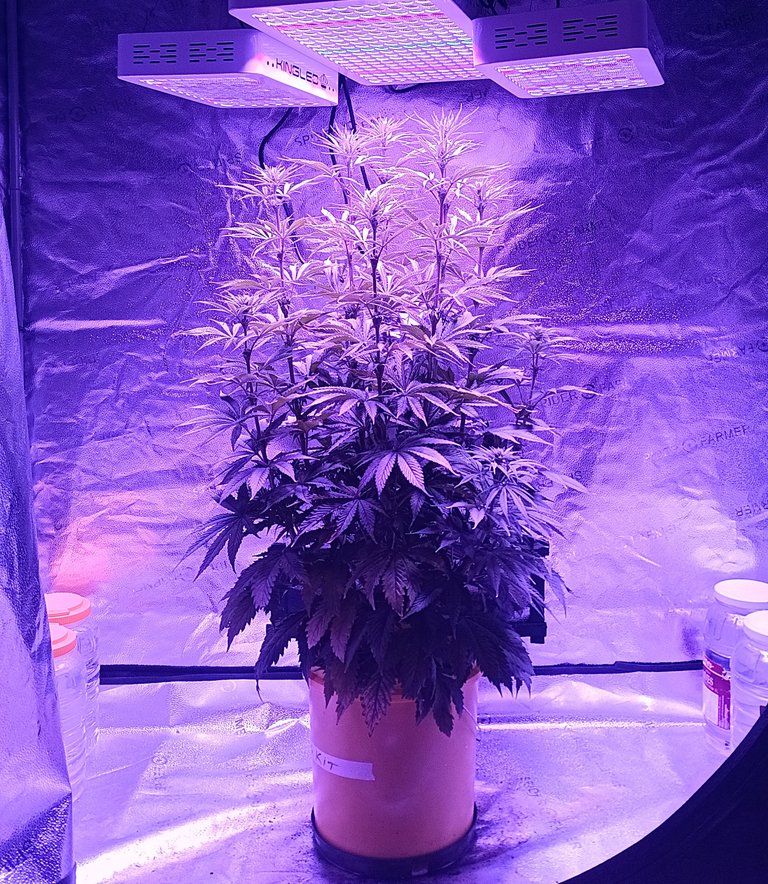 Week 4
By week four the Orange Barb branches had bolted upwards, close to their peak height, the buds are starting to stack into colas.
| Week 4.5 | Week 4.5 |
| --- | --- |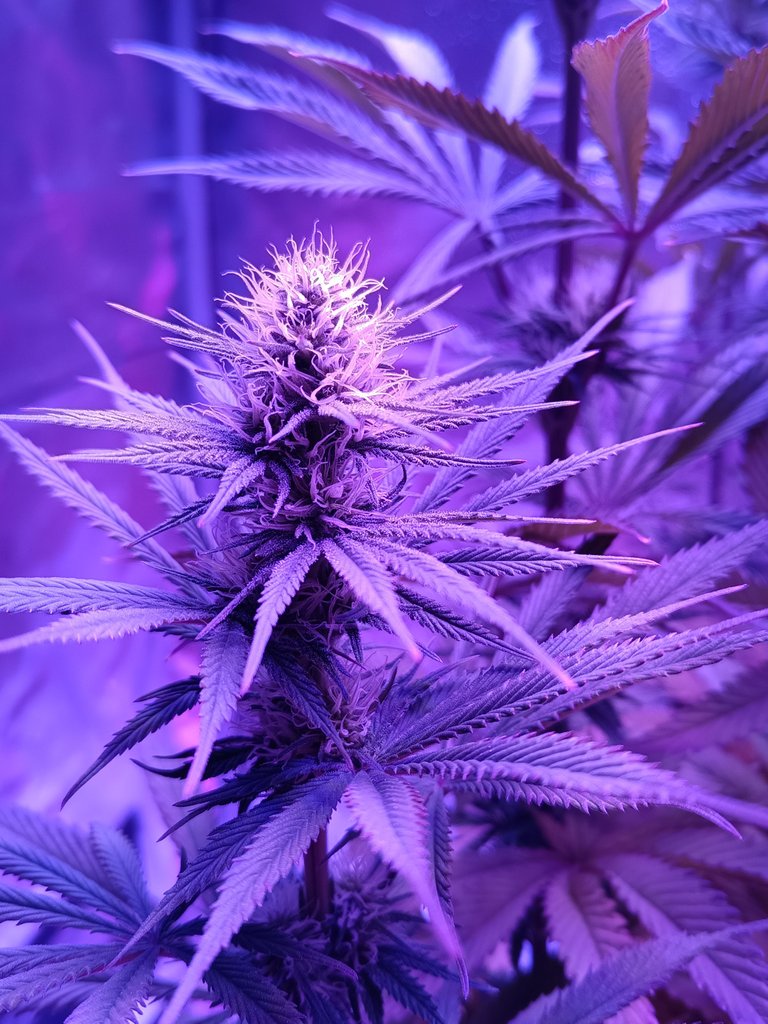 Week 4.5
Bloomin' Buddies
A couple days later the Pink Apricot went in the bloom tent with Orange Barb, the Pink Apricot clone's first week of bloom begins. I like how the lights are also helping the Orange Barb lower branches.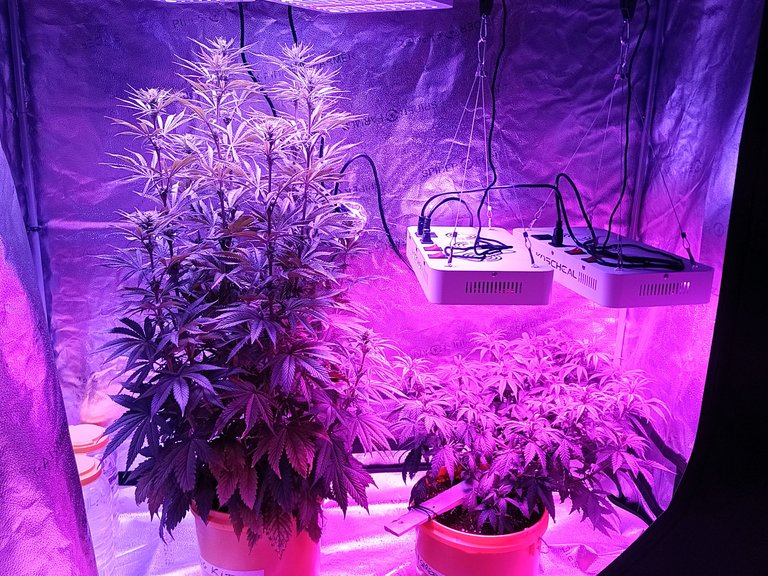 Pink Apricot budding
This Pink Apricot has been in bloom for seven weeks now, the buds have stacked up nicely. There's one week remaining until harvest.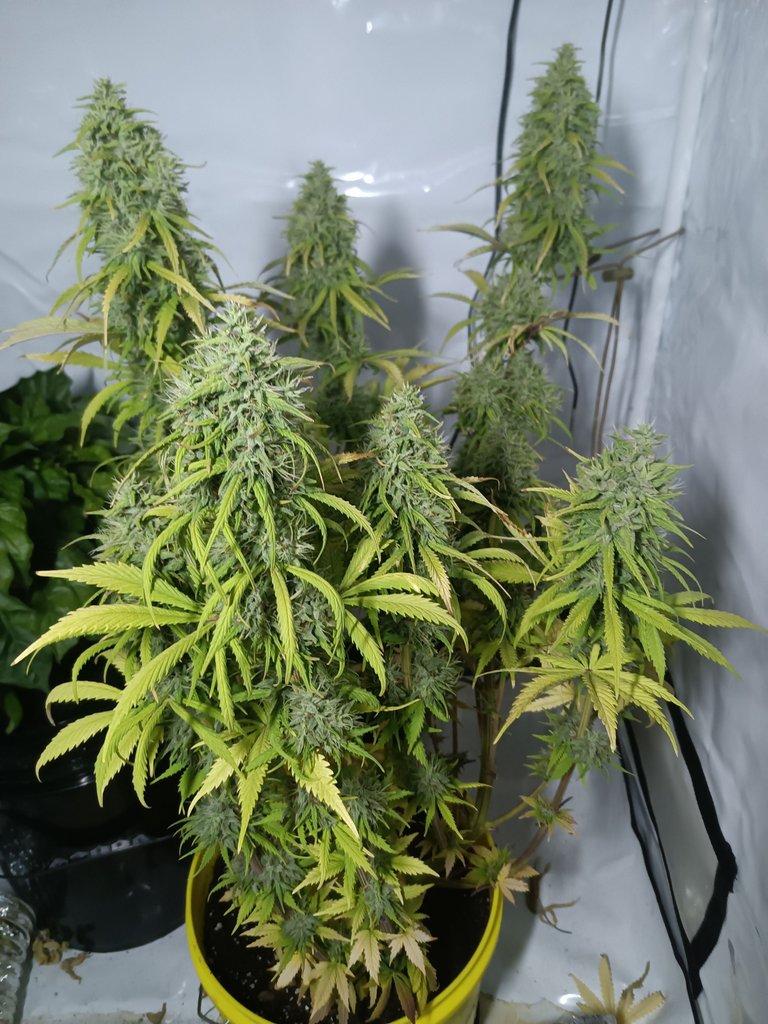 I'm watching for the buds to swell up with resin in the remaining days, half the pistils have turned orange. I'm looking for 90% orange pistils to harvest the buds, less than a week remaining for the expected eight weeks of budding time.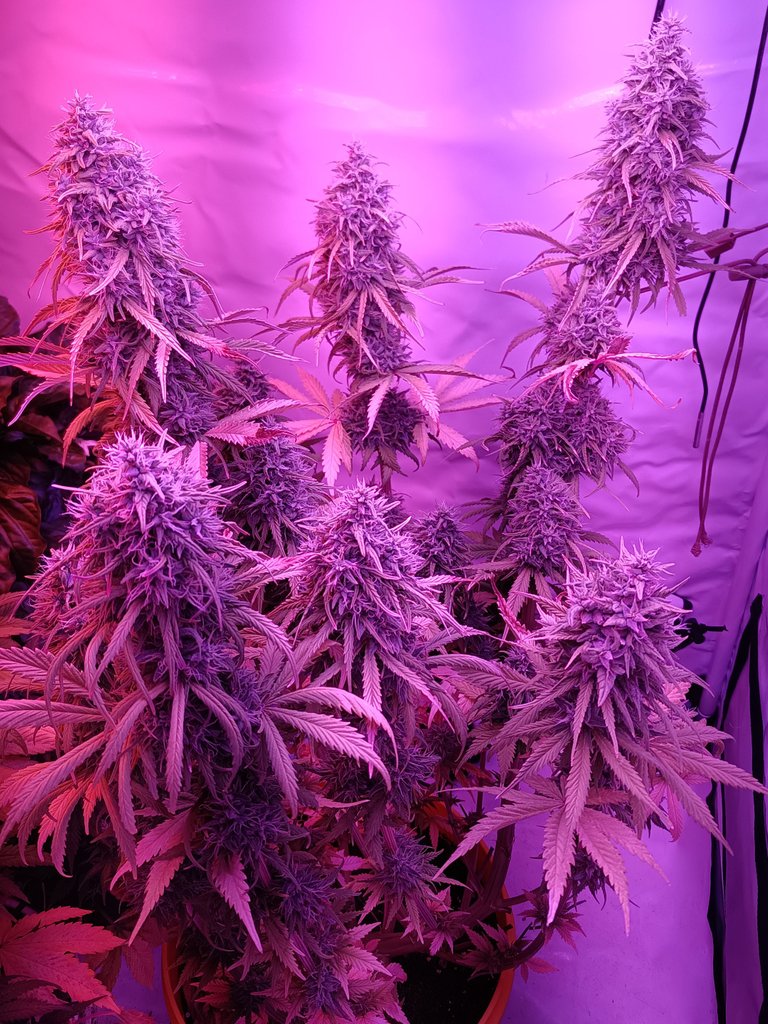 Have a great day!
---
---