Orange Barb & Pink Apricot blooms + Pineapple Express training & Durban Violette seedling

Orange Barb bloom is getting close to harvest with a couple weeks to go, the Pink Apricot clone has filled in with buds, it's halfway done bloom in it's sixth week of bloom. The Pineapple Express received third week training, the Durban Violette seedling is doing well.
Orange Barb
Orange Barb bloom is getting closer to harvest in it's ninth week of bloom, I'll give it two more weeks to finish up before harvest.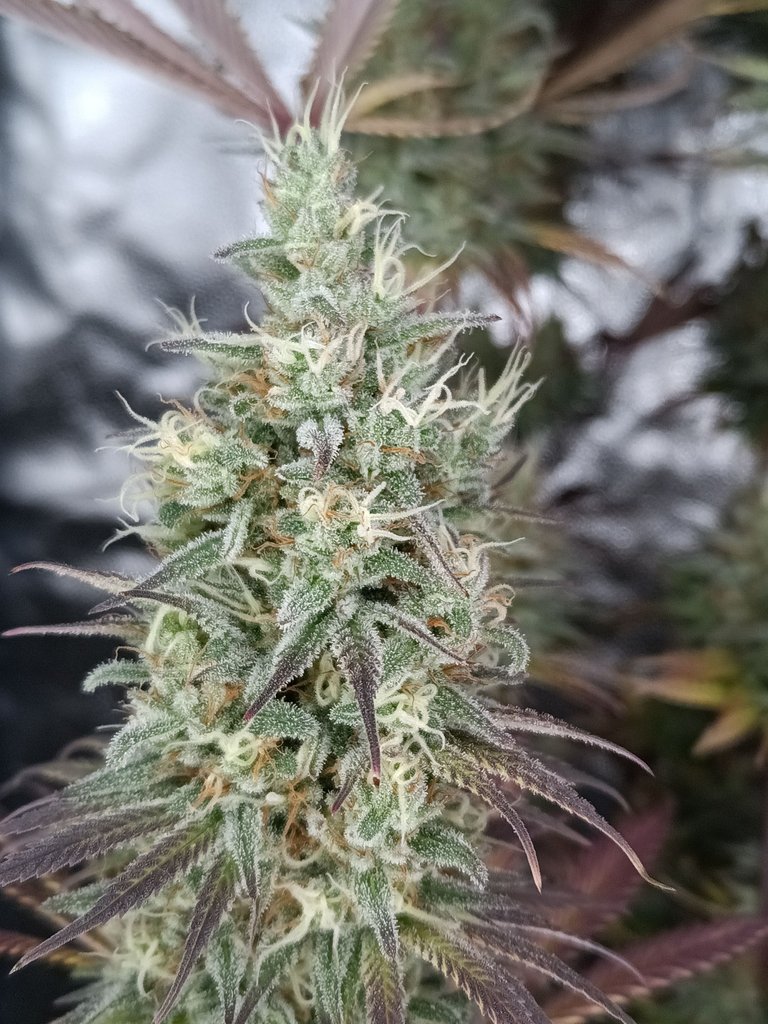 A lot of the pistils have turned orange, check out the top of the cola below.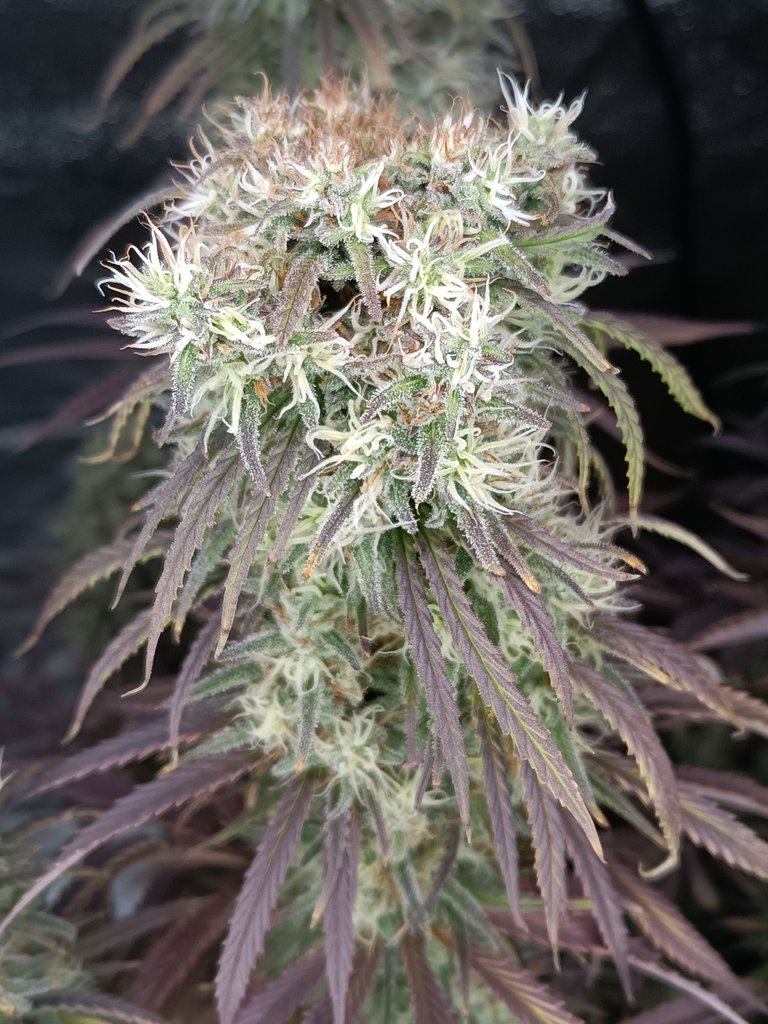 The cola fan leaf colors have changed to purple. A coating of white trichomes covers the buds, with a sweet citrus orange scent.
Below is the cola that was pollinated with Pink Apricot pollen, soon enough I'll have Orange Barb x Pink Apricot crossed strain seeds.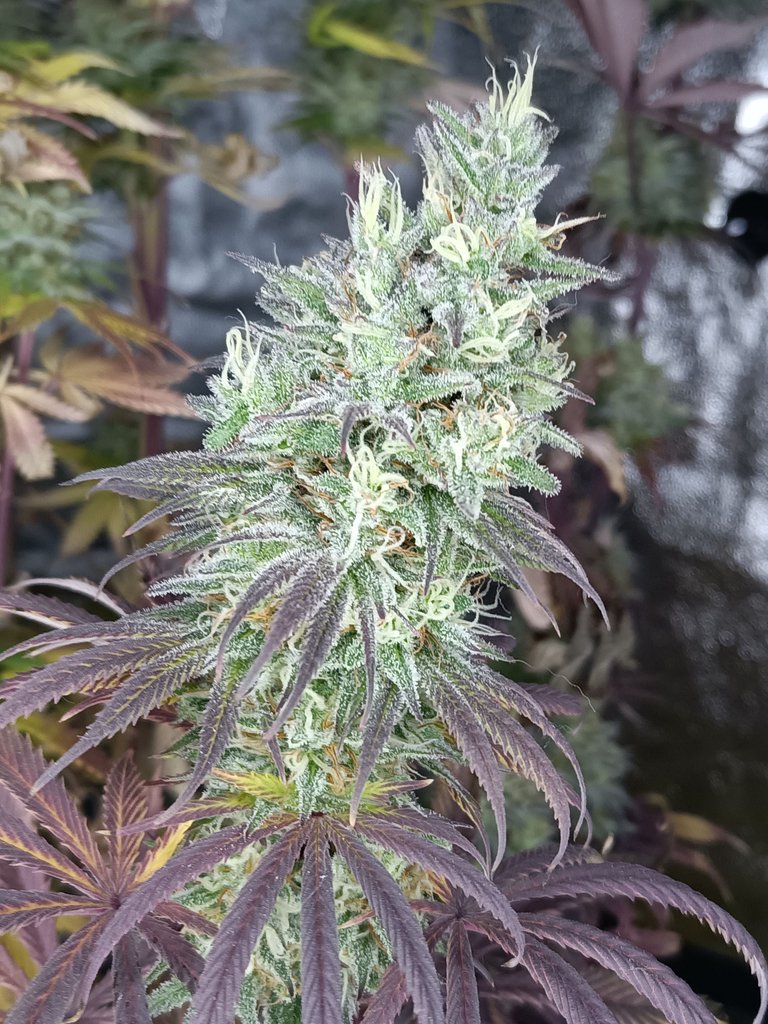 This tall Orange Barb sativa leaner is a vigorous grower, the bud colas stacked and thickened nicely, it'll be a good harvest.
Pink Apricot clone
the Pink Apricot clone has filled in with buds in its sixth week of bloom, I'll give them five more weeks until harvest.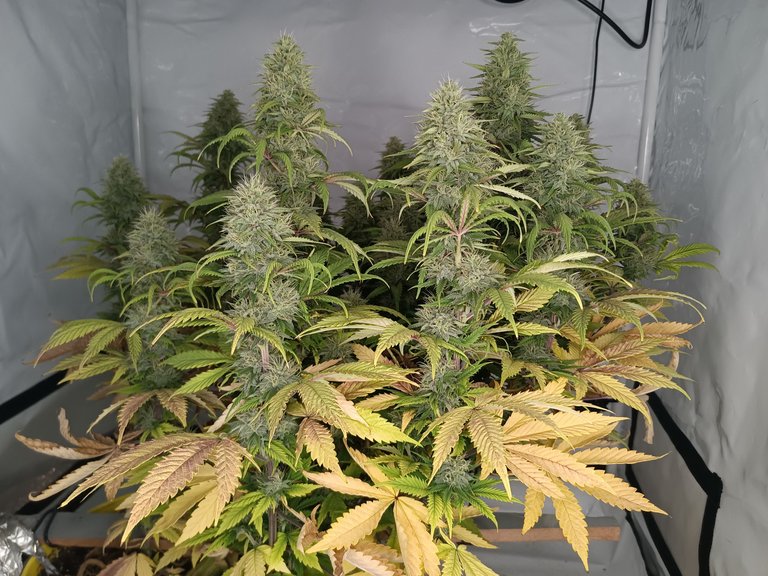 Some of the pistils have turned burnt orange, but many more new white pistils keep filling in. Older fan leaves have started to turn yellow, the plant diverting most resources to bud production.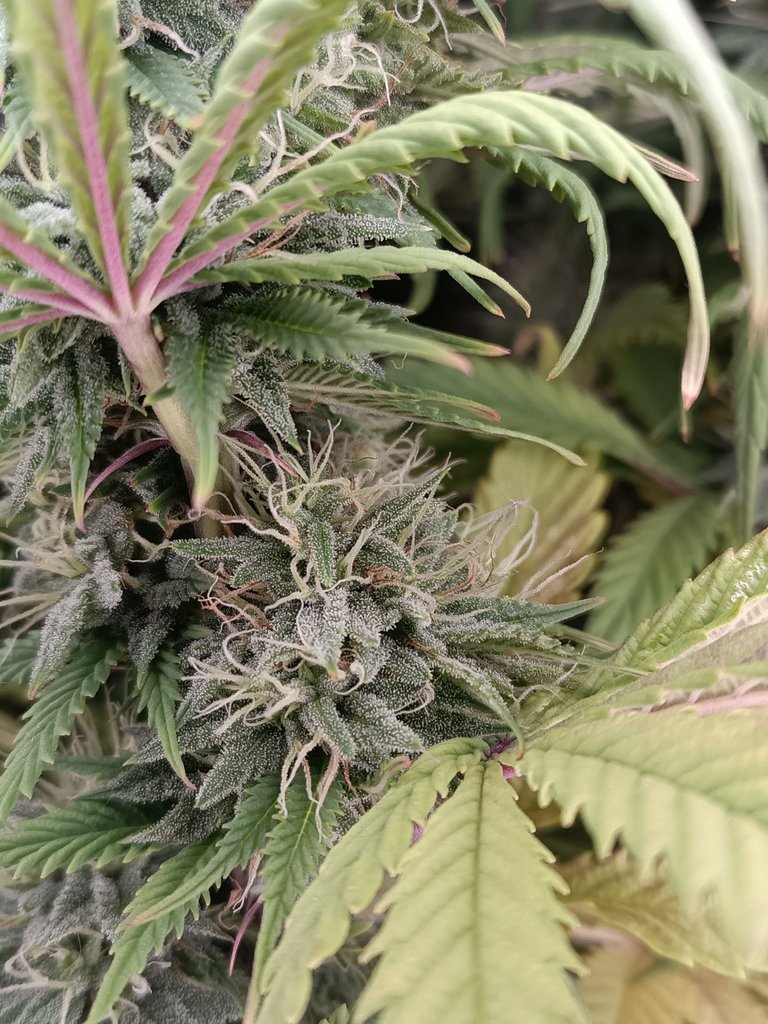 White trichomes cover leaves, crispy.
This clone was in the vegetative growth stage for a couple weeks longer than it's mother, many more colas, I anticipate a larger harvest with this plant.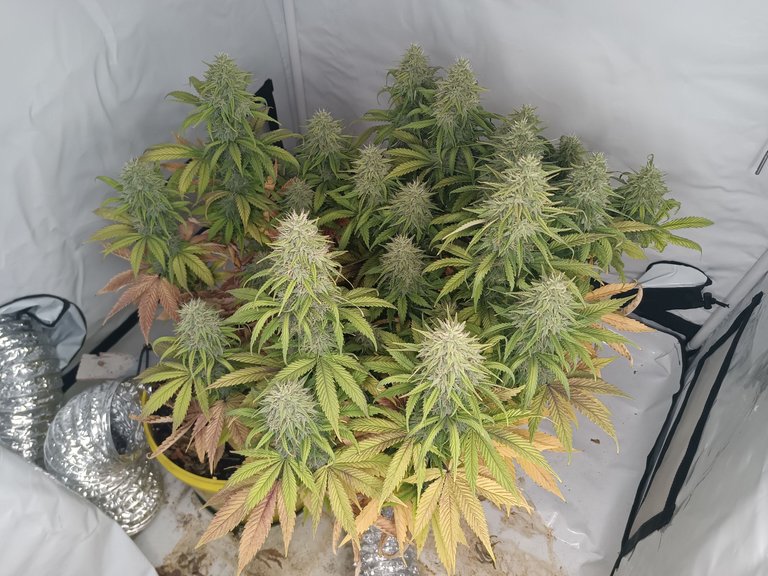 Pineapple Express
The Pineapple Express plant has had three weeks of veg growth and was ready for stem training.
I pulled the top of the plant down to towards the ground, then tied it down with a small bungee cord.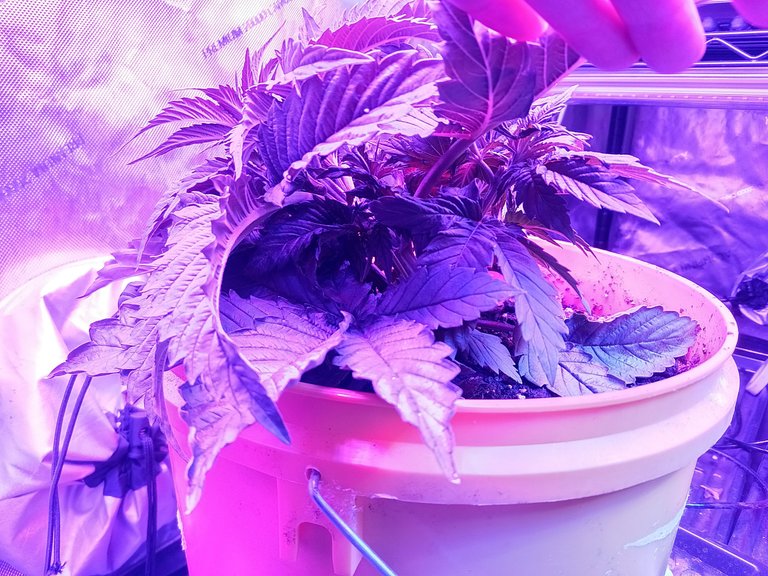 The next morning the top and branches had already started to grow upwards. The goal is to have the branches all grown to similar heights to make an even top leaf canopy.
It's on the way, but this plant has some growing to do - I'll veg this plant for six or seven weeks before putting it into bloom, notch up the harvest weight.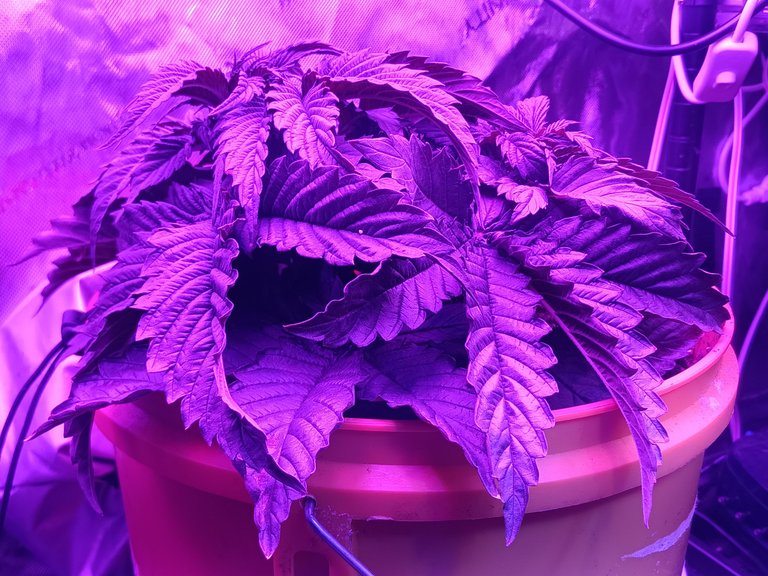 Durban Violette
With almost a couple weeks above ground, the Durban Violette seedling is filling in with its second set of leaves.
| Week 1 | Week 1.5 |
| --- | --- |
I had the humidity dome off after the first week, but put it back on for a few more days when the lower leaves started to struggle. This Durban Violette seedling is in a larger container, destined for the outside greenhouse in a few weeks - for a full grow season with fall harvest.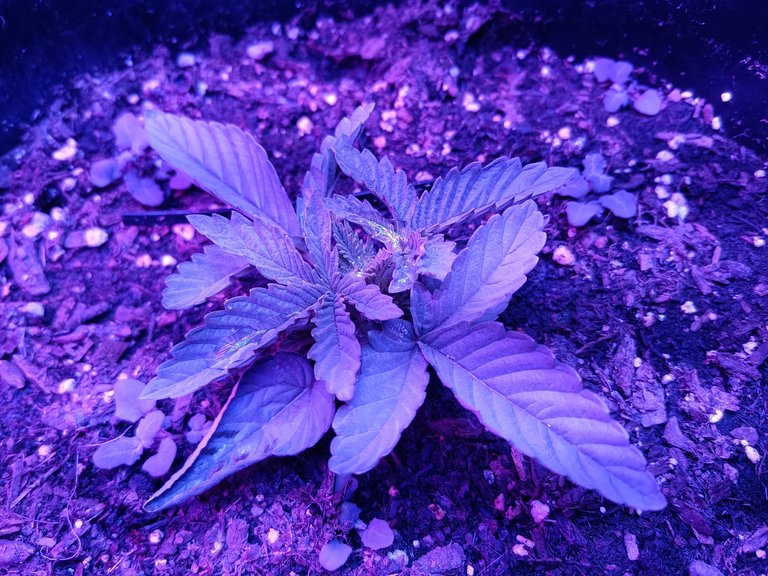 Week 2
Have a great day!
---
---