Grand Daddy Purps indica + Durban Violette seeds
It was a relaxing day off the other day, I picked up another package - with some buds, and Durban Violette cannabis seeds.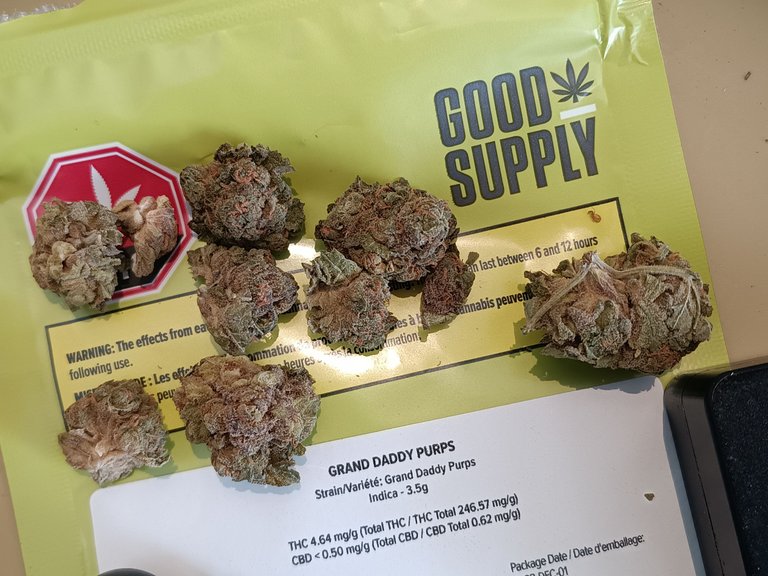 Postal Delivery from BCCS
I received some seeds and more weed to tide me over until the Pink Apricot harvest. It arrived via Canada Post, ordered from the online British Columbia Cannabis Store. This time it was Grand Daddy Purps buds, San Fran Sour Dough buds, and Durban Violette hybrid seeds.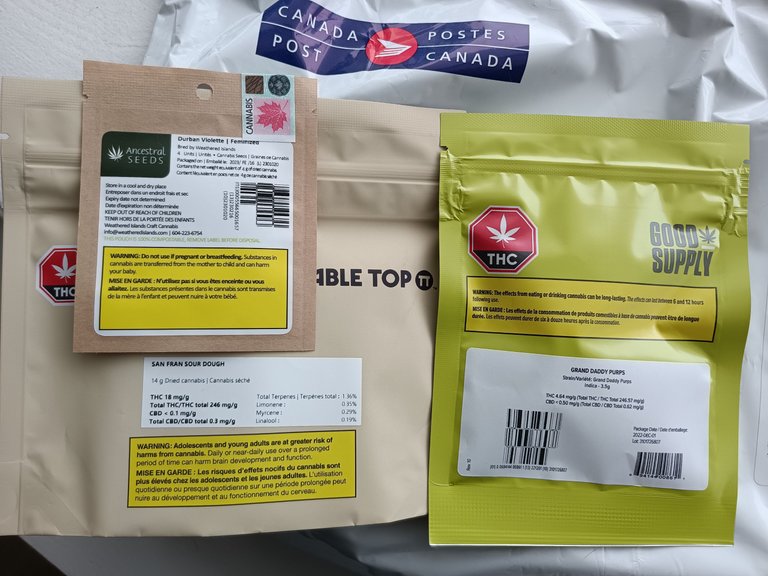 Grand Daddy Purps
The Grand Daddy Purps 70/30 indica dominant strain, also known as Grand Daddy Purple or GDP, was created with the crossing of the Big Bud and Purple Urkle strains. Grown by the Table Top cannabis co., these buds have a solid 24.6% THC (Source).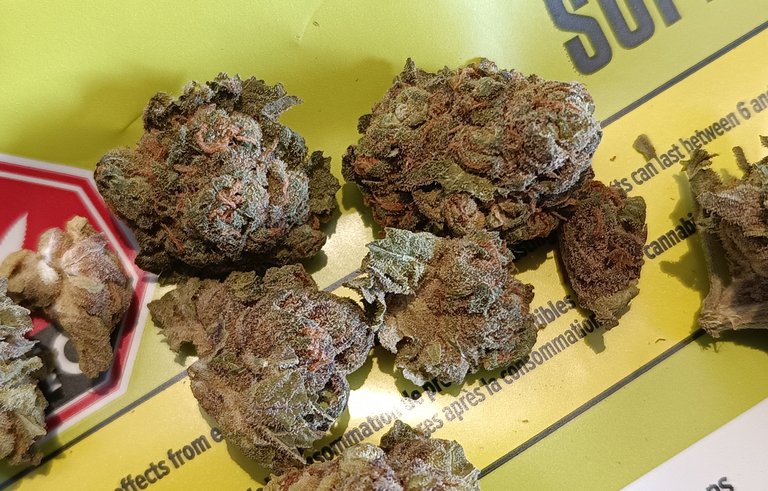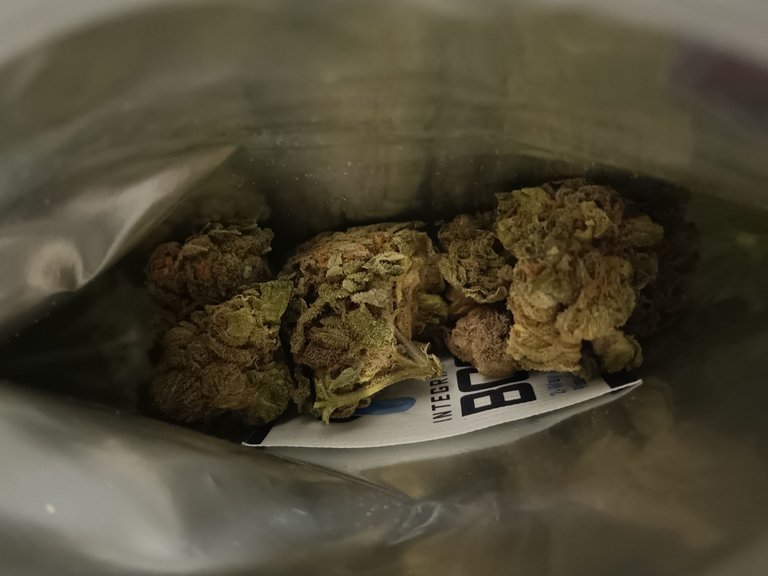 Cracking open the bag, they have a sweet and earthy grape, berry, and sparkling pungent light diesel scent.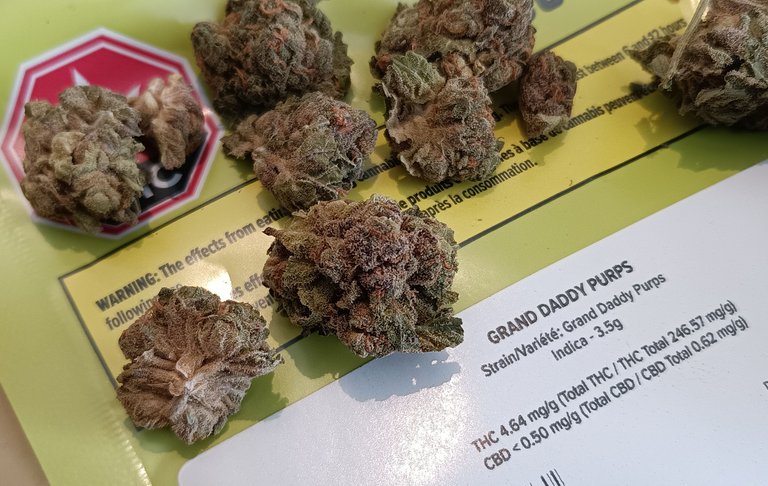 Crispy pastel color, grape sized buds with light green, dark green, and purple bud colors with light orange pistils, and a decent coating of amber trichomes.
The Roll-up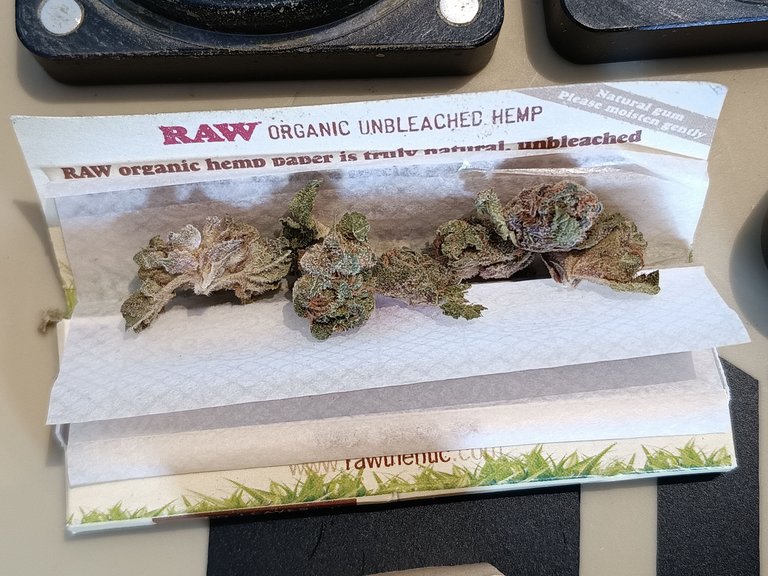 The Flavors
There's a sweet sparkling candy grape and slightly pungent diesel lemon lime flavor from the Grand Daddy Purps tokes.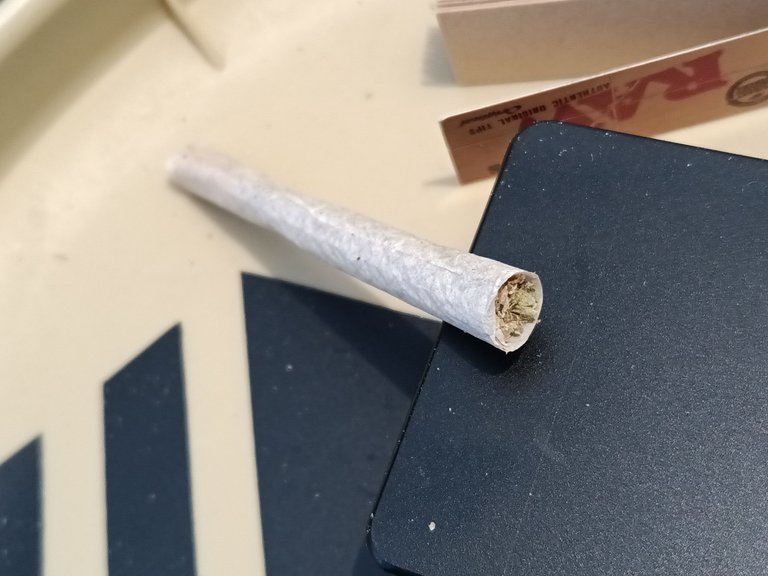 The Feels
A smooth body buzz, numbing, eye lids slightly relaxed - not a lazy buzz, relaxing and euphoric cushion. I'd smoke these buds day or night. Like most indica strains, Grand Daddy Purps is "perfect bud for killing the effects of chronic pain, muscle spasms, insomnia, and appetite loss" (Source).
Durban Violette seeds
These Durban Violette feminized cannabis seeds are a Purple Papaya strain variety, from the Weathered Islands cannabis company - with a THC range of 18-22%, and an 8 week flower time. They have a 1-3% terpene content, predominantly from the Myrcene, Pinene and Humulene terpenes - giving the buds an earthy hops, fresh citrus pine, with a hint of cinnamon scent and flavor (Source). I have a few cannabis plants still to finish up, but I'm sure within a month or two I'll be popping one of these Durban Violette seeds.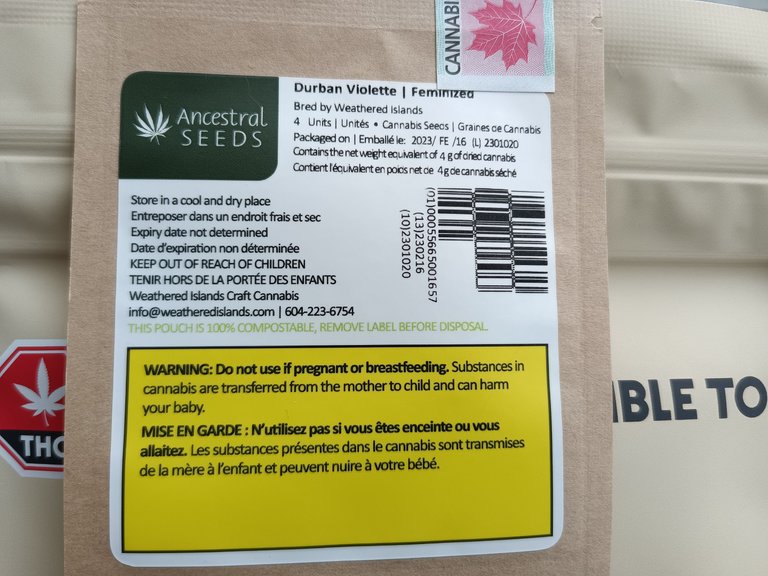 Have a great day!
---
---