Fruity Pebbles OG evening tokes + Fog OG and Pineapple Express Seeds

I could've had a bowl of Fruity Pebbles OG last night, but I rolled up a joint of them instead. A nice surprise at the Post Office this morning, new cannabis seeds and buds from the BC Cannabis Store.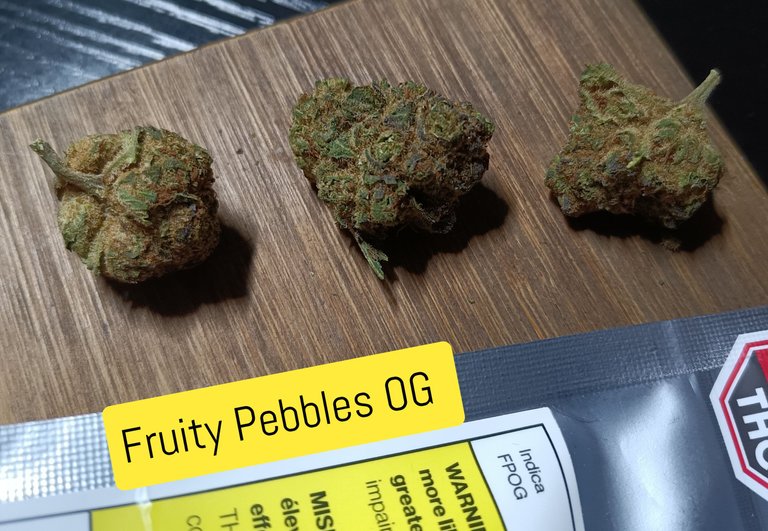 Fruity Pebbles OG
The Fruity Pebbles OG 55/45 indica was created by Alien Genetics cannabis farms with the four way crossing of the Green Ribbon, Granddaddy Purple, Tahoe OG, and Alien Kush strains (Source).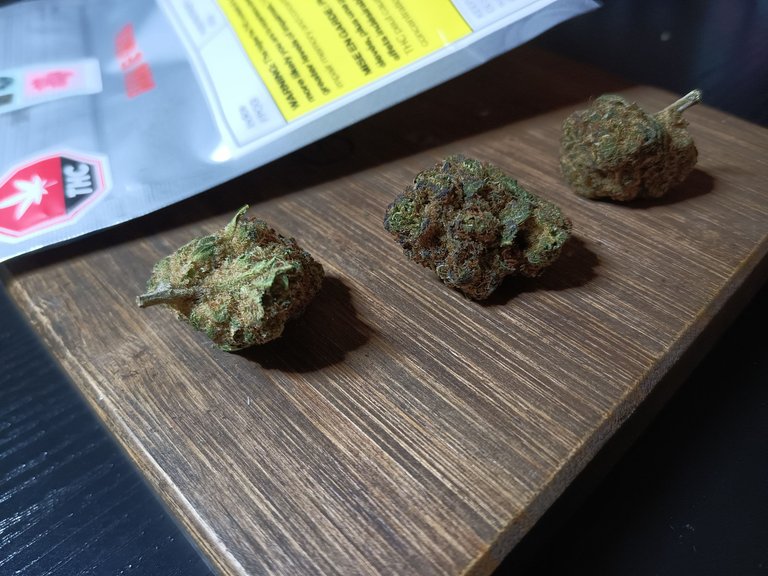 Sweet Berry, fruity scent to these Fruity Pebbles buds.
Compact and tight nuggets with dark purples and greens, burnt orange and yellow pistils, and a build up of amber trichomes.
The Roll-up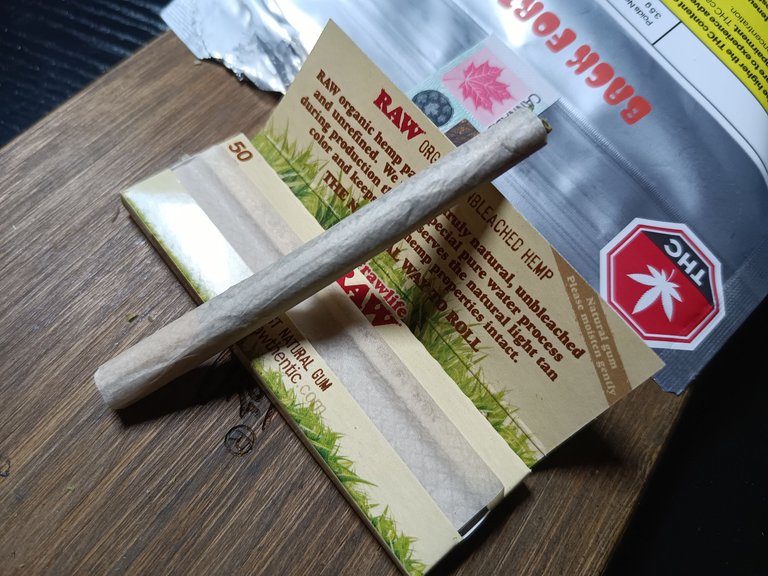 The Flavors
Candy sweet grape and fruity lemon flavor - mouth tingling skunky diesel.
The Feels
Well cushioned indica buzz with headband, heavy eyelids relaxation. Bubbly calm euphoric feels. Quick and heavy buzz with these Fruity Pebble OG buds - relaxing evening.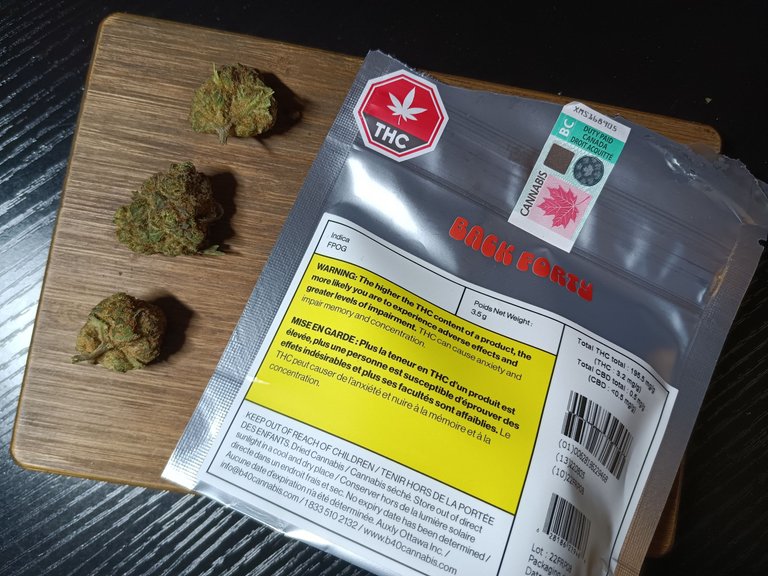 New Buds and Seeds from BCCS
The cannabis buds and seeds package from British Columbia Cannabis Store was at the Post Office this morning, an early delivery surprise. Huckleberry Diesel, Area 51, and Romulan buds - the Auto FOG OG feminized seeds, and the Pineapple Express feminized seeds were also in the package.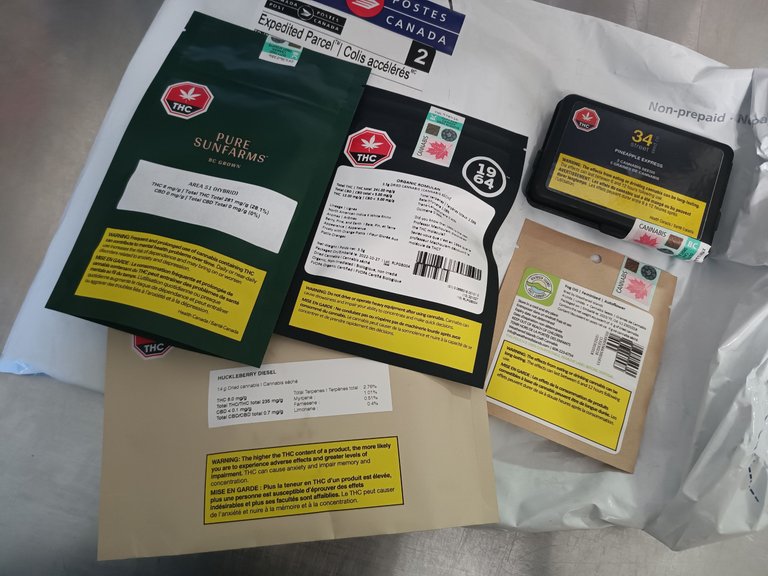 Fog OG seeds
The Fog OG strain was created with the crossing of the Candy and Gravenstein strains. These seeds are auto, they automatically go into bud mode, regardless of time of year or light settings. Autos are fast finishing, this strain takes 65-70 days - these Fog OG seeds are also feminized, they will only produce buds (Source: BCCS). I'll start one of these soaking, will be planting it soon.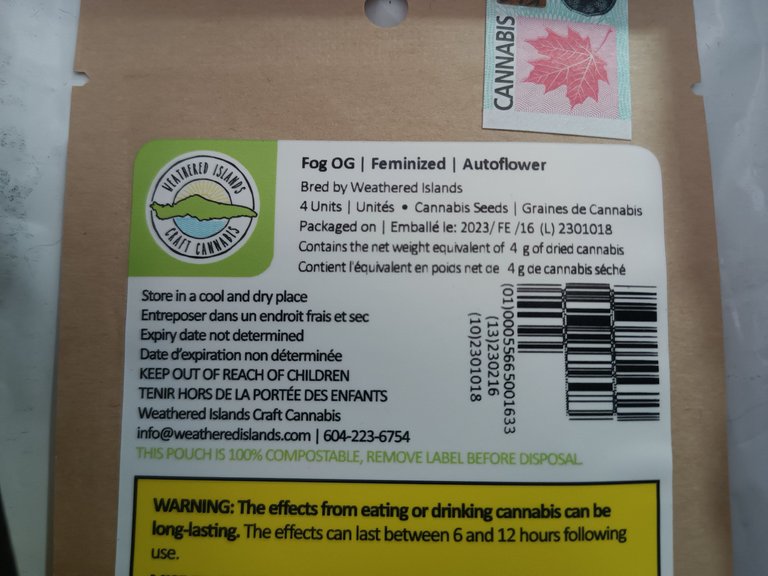 Pineapple Express seeds
I've had Pineapple Express buds previously, a slightly sativa leaning hybrid cannabis strain, also a movie, and the name of a fictional strain in that movie - now I have seeds to grow my own. Pineapple Express was created with the crossing of the Trainwreck and Hawaiian strains. These seeds are regular photoperiod seeds that stay in veg until their environment is switched to bloom mode - these seeds are feminized too, they will only produce buds (Source: BCCS). I can only grow four plants at one time in BC Canada, the Pink Apricot has a little more than two weeks left in bloom, so I'm waiting a few weeks before starting one of these seeds.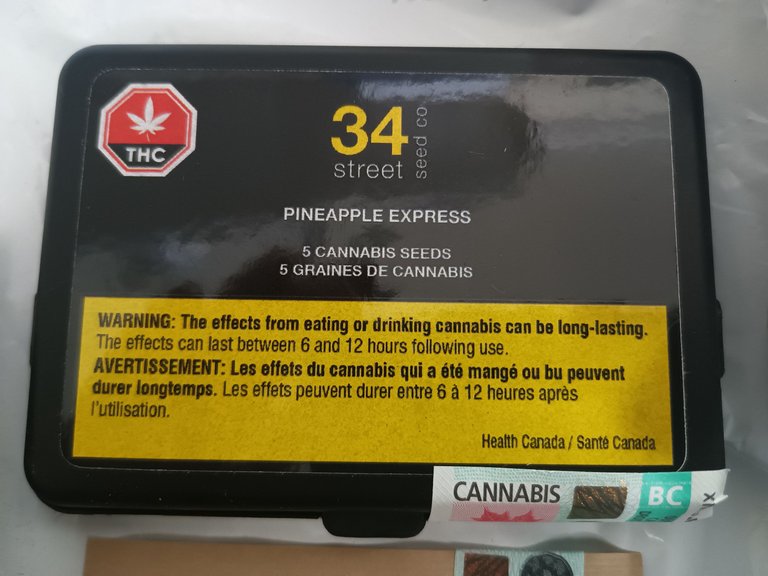 Have a great day!
---
---