Cannabis Tourism in the Rocky Mountains + Next Trip Planned

I went on a road trip with the family a couple weekends ago, it was the first weekend of spring, the first time on the highway since snowfall began last year.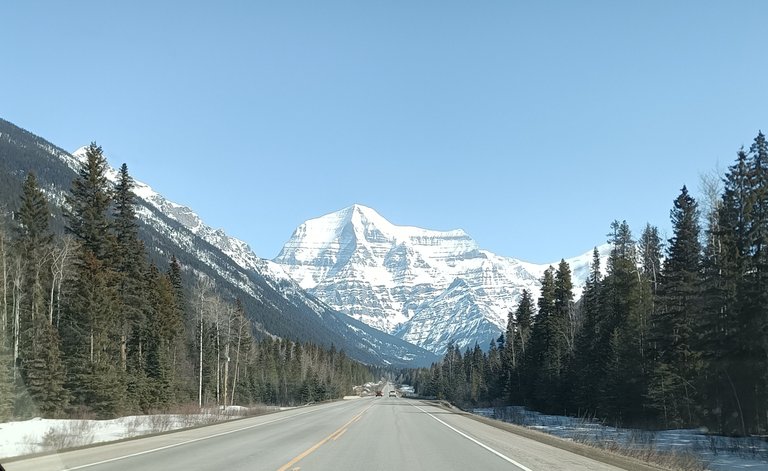 We drove a couple hours into the Rocky Mountains, to Jasper, Alberta, Canada. A lot of mountain and nature views on the way, I always imagine having a well heated castle on some of the peaks.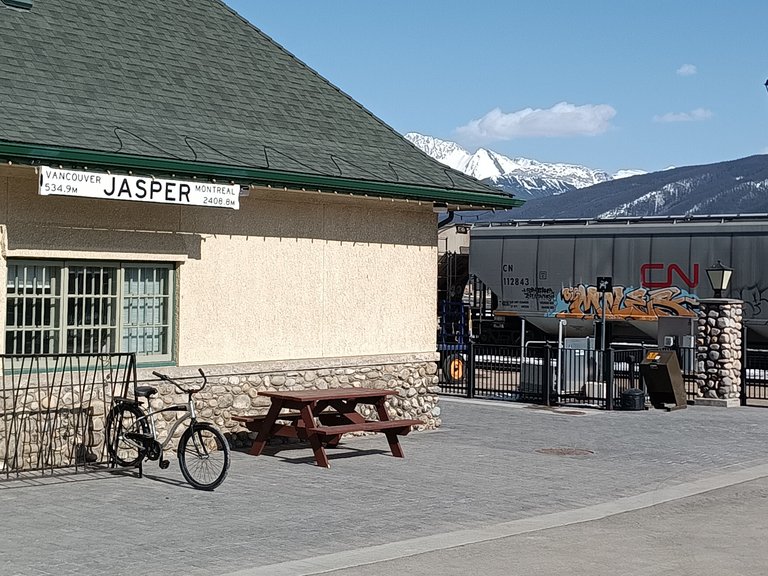 This is the easiest and quickest pass through the mountains for the trains, a relaxing way to travel and see sites, the Via train has a car with a skylight observatory for the best views.
We checked into the hotel then checked out the town. First stop was the Spirit Leaf dispensary for some walk about smoke.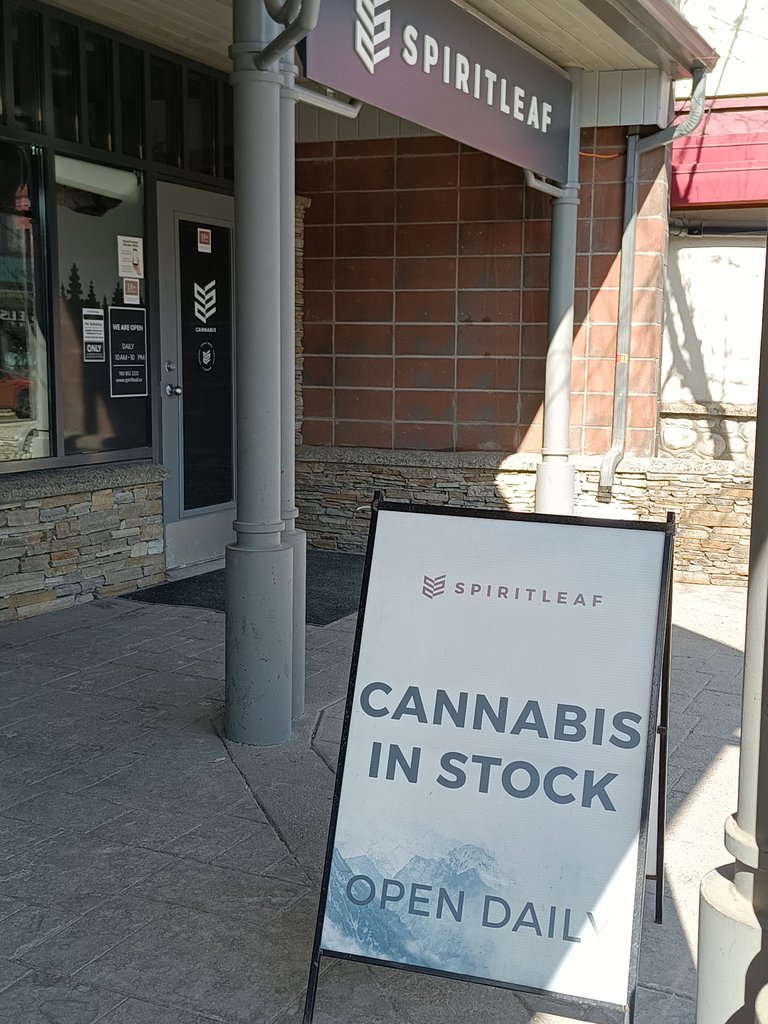 Shop 1
On vacation it's all about the instant gratification cannabis pre-rolled joints. Devil Driver and Motor Breath indicas for later, and Blue Iguana hybrid for the walk.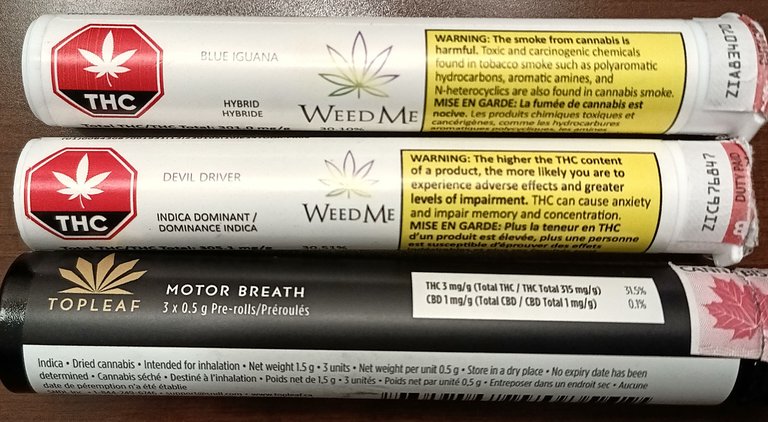 Rocky Mountain Collective was the next stop - legal Canadian cannabis.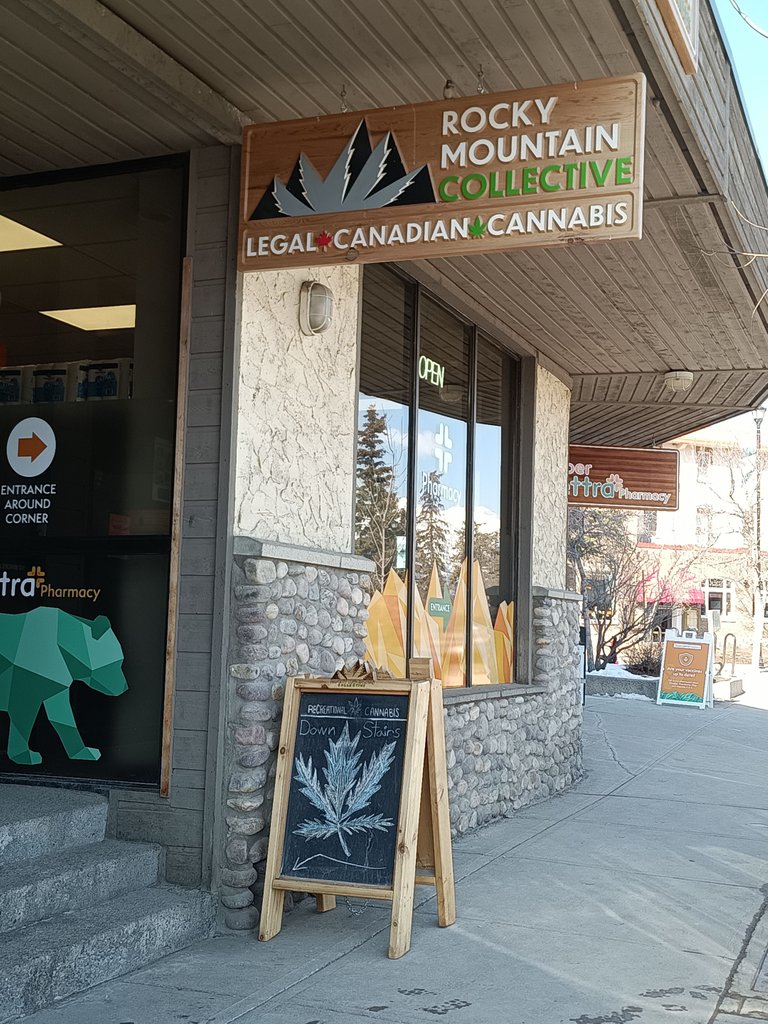 Shop 2
At the next stop I found the Blackberry Gelato indica in a metal tin 10 pack, a nice touch. I also picked up Funky Banana and the Kitchen Sink strains, both indicas for later.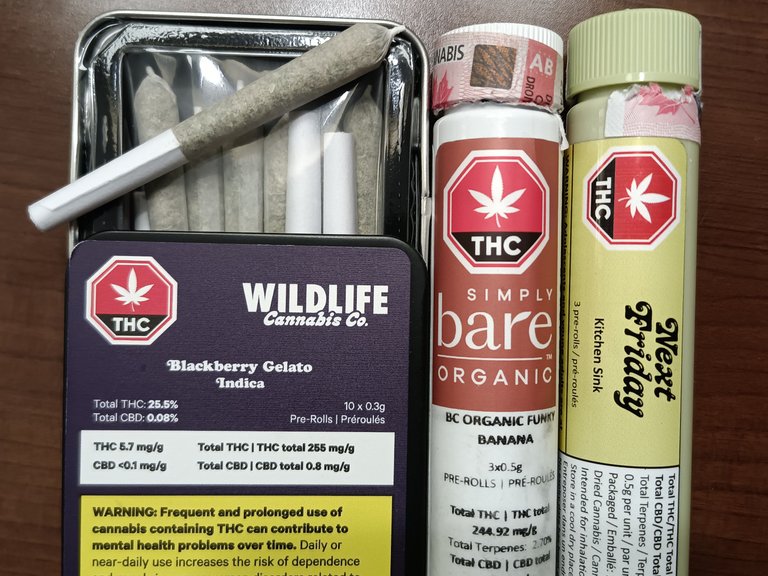 I already had enough by the time we came across the third cannabis shop later, so we moved on to the stone and gem shop.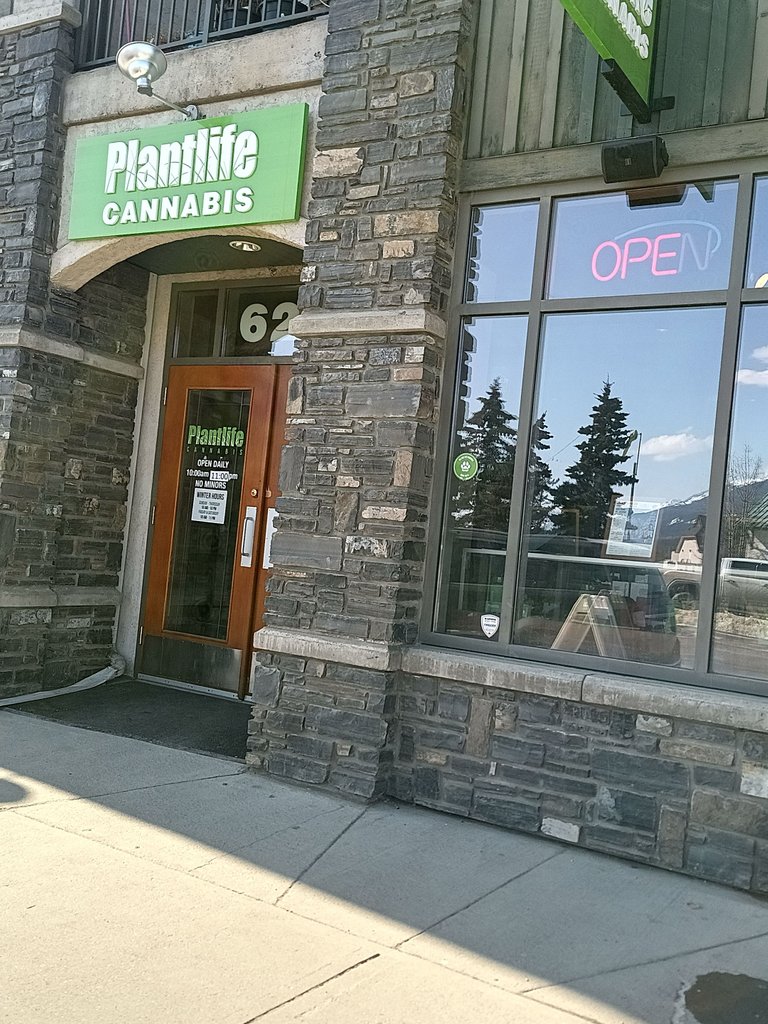 Shop 3
They had a few carved skull stones at this shop, I went for the Black Onyx microcrystal skull.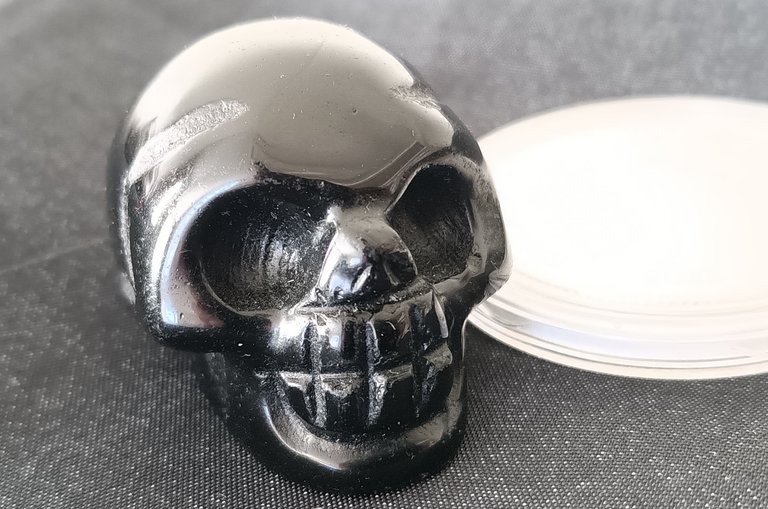 Saw an Elk on the rail tracks on the way out of town, a fun trip :)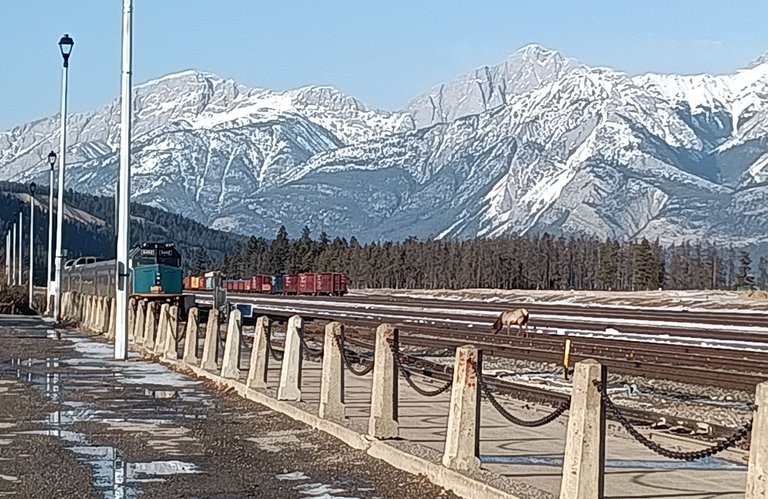 Next Trip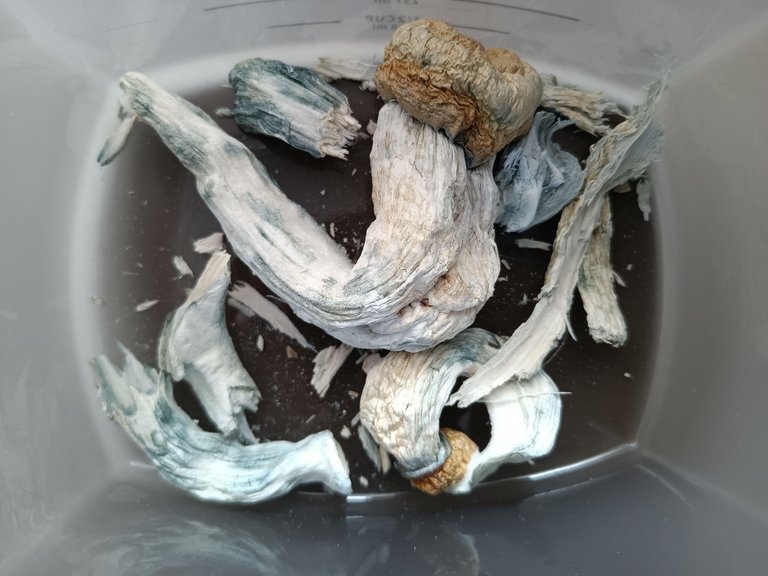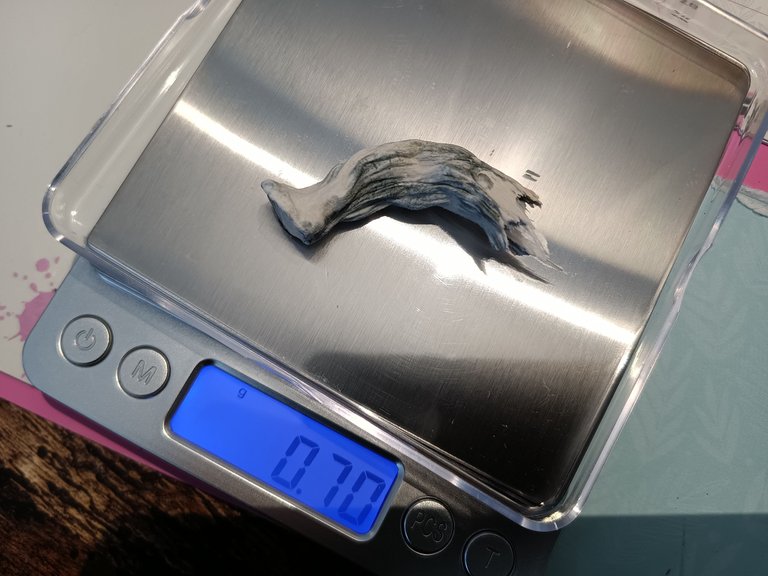 Have a great day!
---
---