Recuperación, avance y actualización. [ESP/ENG]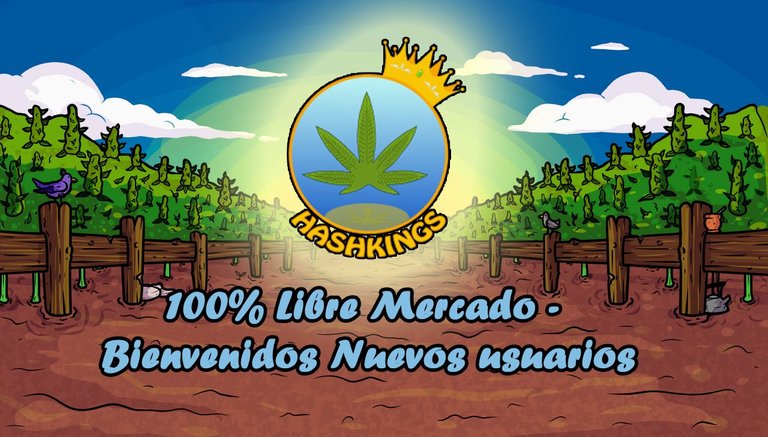 Saludos Hivernft, hablemos un poco de Hashkings y el acontecer de esta última semana. En mi Post anterior les comenté que alquilé algnuas tierras para aprovechar la comptra de muchas semillas en oferta. Veamos como van los números.
Greetings Hivernft, let's talk a bit about Hashkings and the events of this last week. In my previous post I told you that I rented some land to take advantage of the many seeds on sale. Let's see how the numbers go.

Estas tres semanas he estado sembrando y cosechando full mis tierras alquiladas para sacarles el máximo rendimiento, el gastó total en alquiler y agua fueron unos 6.5 HIVE. En BUDS solo tenía 1763, pero actualmente tengo unos 24384 y todavía falta algo más de una semana para entregar las tierras. Tengo muchas semillas aún como para otro mes de producción pero el reporte final de ingresos - egresos, estado de ganancias y pérdidas lo dejaré para el post de fin de mes o inicio de mes. Por ahora les quería compartir que ya recuperé los BUDS invertidos que fueron 15000 y el estado de mis tierras y semillas.
These three weeks I have been planting and harvesting full my rented land to get the maximum yield, the total expenditure in rent and water was about 6.5 HIVE. In BUDS I only had 1763, but currently I have about 24384 and there is still a little more than a week to deliver the land. I still have enough seeds for another month of production but I will leave the final report of income - expenses, profit and loss statement for the end of the month or beginning of the month post. For now I wanted to share with you that I have already recovered the BUDS invested which was 15000 and the state of my land and seeds.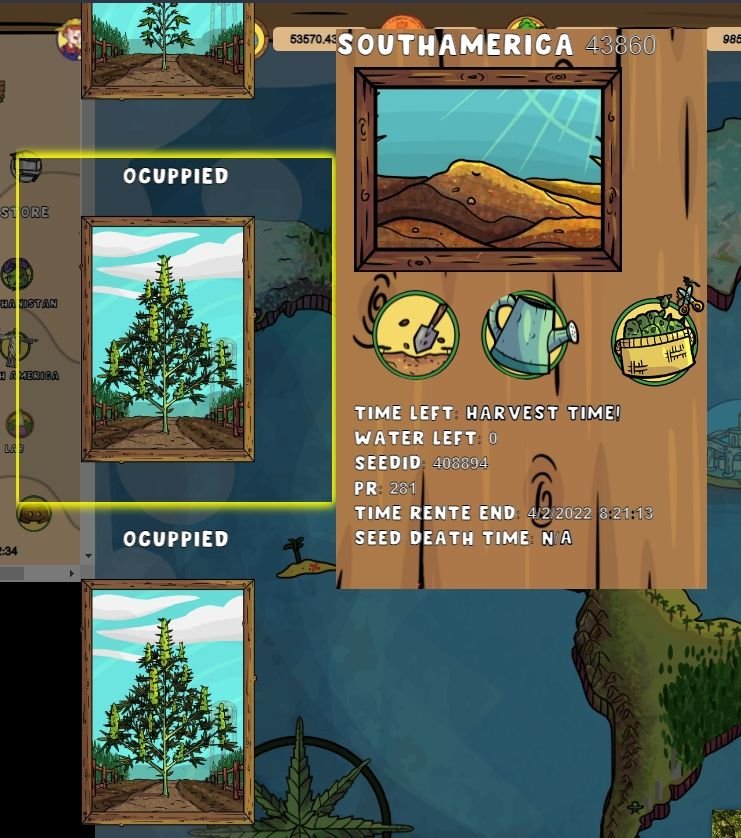 Existe un inconveniente cuando se tienen muchas tierras, es que se invierte un tiempo que no es normal para hacerlo, me explico, cada vez que siembras una semilla en una tierra debes esperar unos 2 minutos a veces 5 para que se ejecute la acción, luego regar la planta es el mismo proceso, hay métodos que simulan hacerlo en menos tiempo pero no es así, y no es divertido sembrar, regar, actualizar, esperar y esperar, ya estamos acostumbrados a la rapidez de un clic, estoy seguro que el equipo esta trabajando en esto para hacer el proceso de siembra, riego y cosecha un poco más rápido. Bueno los robots ya vienen, ellos se encargaran de revisar si tienes alguna tierra vacía y sembrar por ti.
El tiempo de respuesta para que la acción sea efectiva también se aplicaba en las raids, para poder enviar a los avatar se debía mandar uno a uno y esperar entre 2 a 5 minutos, esto hacía que enviar los avatar sea una tarea tediosa considerando que tengas muchos, yo por ejemplo tengo 17 avatar y enviarlos se me hacía una eternidad al punto que decidí no enviarlos a la batalla diaria y perdía de ganar unos BUDS diarios como recompensa. Esto lo han actualizado y con un solo clic se pueden enviar todos los avatar que tengas lo cual es una pequeña actualización que tiene una gran mejora. Ahora todos mis avatar van a la lucha diaria y recibo mis BUDS de recompensa.
There is a drawback when you have many lands, is that you invest a time that is not normal to do so, I explain, every time you sow a seed in a land you must wait about 2 minutes sometimes 5 to run the action, then water the plant is the same process, there are methods that simulate doing it in less time but it is not like that, and it is not fun to sow, water, update, wait and wait, we are already used to the speed of a click, I am sure the team is working on this to make the process of sowing, watering and harvesting a little faster. Well the robots are coming, they will check to see if you have any empty land and plant for you.

The response time for the action to be effective was also applied in the raids, to send the avatar you had to send one by one and wait between 2 to 5 minutes, this made sending the avatar a tedious task considering that you have many, I, for example, have 17 avatar and sending them was an eternity to the point that I decided not to send them to the daily battle and lost to win a daily BUDS as a reward. This has been updated and with one click you can send all the avatars you have which is a small update that has a big improvement. Now all my avatars go to the daily battle and I get my BUDS as a reward.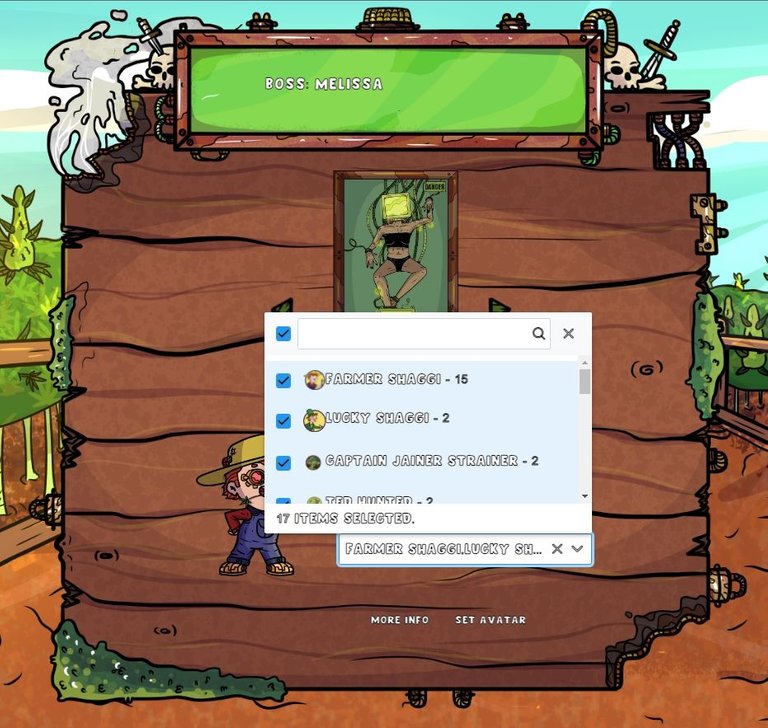 La cantidad de jugadores de Hashkings sigue creciendo y se ha hecho notable en la economía, el mercado se ha visto afectado al punto que por primera vez desde que habilitaron la renta, el poder rentar o alquilar torres de agua y tierras, las tierras han alcanzado precios X5 en algunos casos, es decir 5 veces el precio base.
The number of Hashkings players continues to grow and has become noticeable in the economy, the market has been affected to the point that for the first time since they enabled renting, being able to rent or lease water towers and land, the land has reached X5 prices in some cases, that is 5 times the base price.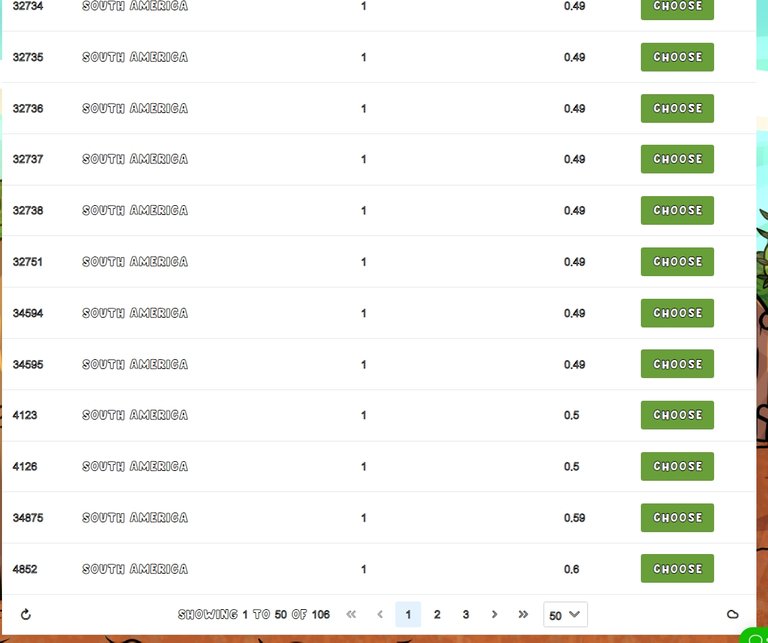 Es bueno recordar que Hashkings es un juego 100% libre mercado y la economía esta basada en la oferta y la demanda, el rumbo de los precios son determinados por los mismos jugadores, yo aconsejo que no alquilen tierras si ven que no es sostenible, tampoco agua ni semillas, deben moverse a conveniencia. Si veo que no me conviene sembrar esta semana no siembro, no pasa nada, cuando el mercado se estabilice vuelvo al ruedo, así funciona la vida real, esto es libre mercado. Precisamente es lo que hace que este P2E tenga una economía pujante y con un futuro gigante.
It is good to remember that Hashkings is a 100% free market game and the economy is based on supply and demand, the direction of prices are determined by the players themselves, I advise you not to rent land if you see that it is not sustainable, neither water nor seeds, you should move at convenience. If I see that it is not convenient for me to sow this week I do not sow, nothing happens, when the market stabilizes I go back to the field, that is how real life works, this is a free market. This is precisely what makes this P2E a thriving economy with a giant future.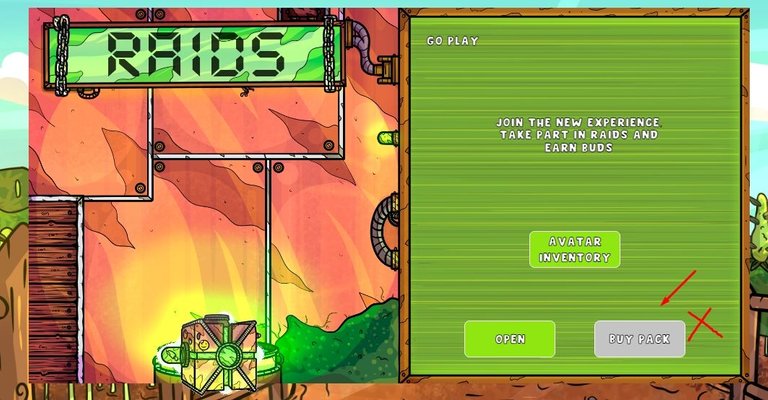 Como les mencioné el post pasado, los avatar especiales para raids ya no están disponibles en la tienda oficial, por tanto adquirir un avatar de este tipo solo es posible a través de otro jugador, esto quiere decir que la posibilidad de obtener un avatar legendario por solo 2$ se acabó, la única manera de obtener uno es comprándolo por unos 25 HIVE, y un avatar común al precio de 0.07 HIVE, estos precios hasta que alguien los compre y ya luego están más costosos.
As I mentioned last post, the special avatars for raids are no longer available in the official store, therefore acquiring an avatar of this type is only possible through another player, this means that the possibility of getting a legendary avatar for only 2$ is over, the only way to get one is buying it for about 25 HIVE, and a common avatar at the price of 0.07 HIVE, these prices until someone buys them and then they are more expensive.


Si aun no juegas Hashkings y estas interesado te invito al servidor de Discord "Mundo Virtual" donde realizamos sorteos a diario y estamos centrados en los juegos NFT de nuestra red de HIVE y algunos de otras redes, es muy probable que pueda ayudarte con un pack para que inicies en este mundo de siembra y cosecha de la hierba verde (ojo con fines medicinales).
Saludos, espero verlos en mi próximo post.
If you still do not play Hashkings and you are interested I invite you to the Discord server "Virtual World" where we do daily raffles and we are focused on NFT games from our HIVE network and some from other networks, it is very likely that I can help you with a pack to get you started in this world of planting and harvesting of green grass (watch out for medicinal purposes).

Greetings, hope to see you in my next post.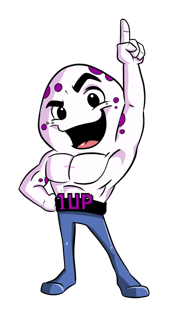 ---
---