Is the BUDS token vulnerable or weak? [ENG/ESP]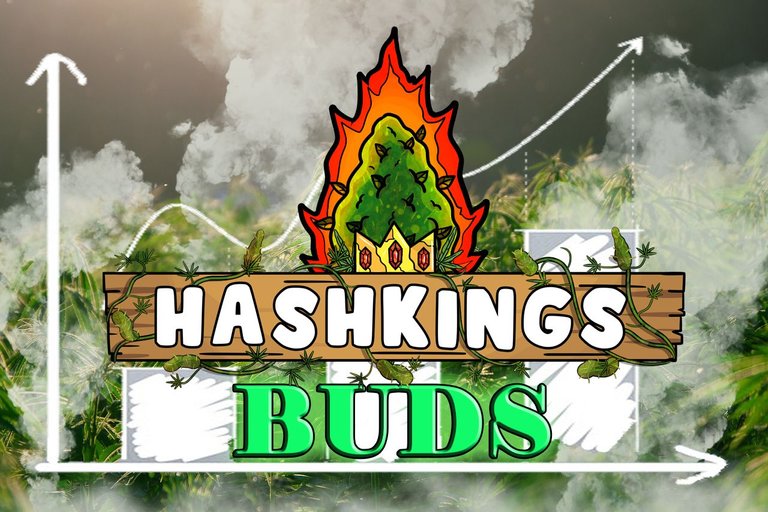 Greetings Hiversnfts, don't be scared by the smoke nothing is on fire, some of my colleagues are burning cannabis buds.
Hashkings is still growing and expanding, it is like a living thing with a life of its own that grows and expands, did I say that already? The thing is that the BUDS can now also be used in the new Bang Defense game, a project in development that is being formed hand in hand with the Hashkings community of players and part of the Hashkings team, which is a good sign since we all know how the Hashkings economy and market is. I have mentioned Hashkings many times, sorry.
I'll talk about Bang Defense another time, for now I want to focus on Hashkings and their BUDS token.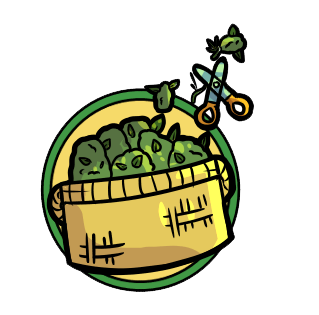 BUDS are obtained when we harvest our lands and depending on the seeds we can receive a lot or a little, keep in mind that there are several types of seeds and they can only be cultivated in a specific land. The token of the game is these BUDS that are farmer quite easy and passively, or almost passively because you will always have to give a few clicks.
Another way is with the so-called raids that consist of sending the avatars we have in our inventory to fight against a boss every day, at the end of the battle at 00:00 UTC we will receive some BUDS as part of the payment for the fight. The amount of BUDS varies with the strength of our avatars, the stronger they are the greater the reward in BUDS, in short it is like this.
Now, understanding that getting BUDS is very "easy" and that with a little investment the production is multiplied in addition to the supply, the circulant and all this, the token is quite vulnerable and many have been talking to me about it.
They underestimate the BUDS for all the above mentioned and fear that it will enter a mega print and its value will enter a bearish cycle with no return, as has happened with other SLP type projects.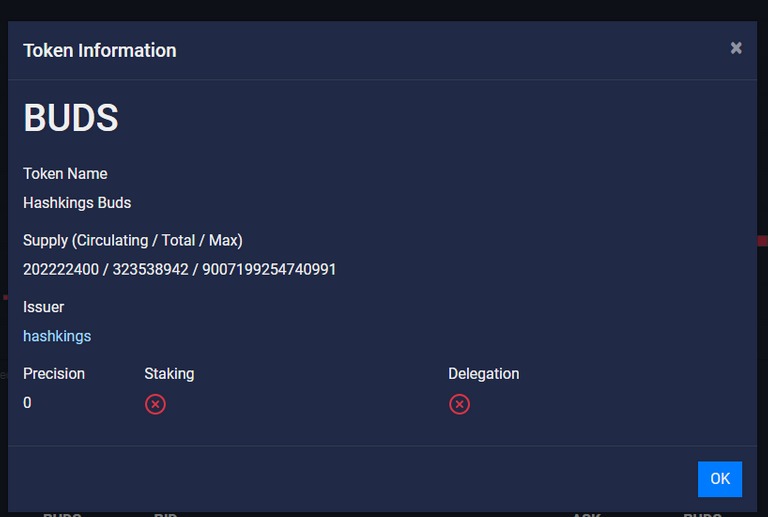 Despite Max Supply, why have BUDS been gaining value over time?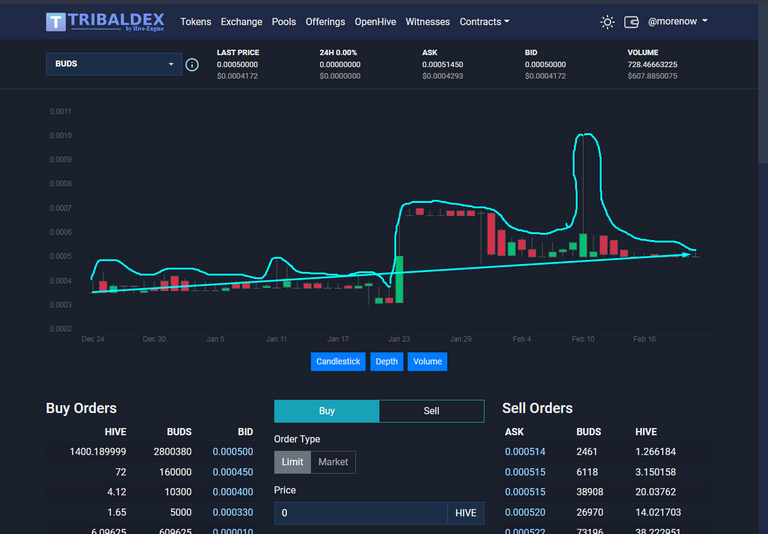 The Hashkings economy is one of the strongest within our HIVE blockchain and its free market brings confidence to investors. The BUDS token which is the protagonist of this post, although it is very easy to get is also necessary to burn in large quantities in order to keep growing within the game, that's why there is so much smoke on the cover of this post.
I explain trying to do it in a simple way. The seeds needed to be able to sow and harvest BUDS are obtained in a pool every week, players stake MOTA in the regions where they want to get seeds and in return they receive seeds. The amount of seeds they can get depends on the amount of MOTA they have staked compared to others, it is a pool. The MOTA is another Hashkings redeemable token and is only obtained by burning the BUDS in a daily pool. In other words, when you harvest BUDS you can decide to put them in the BUDS pool to be burned and the more BUDS you burn the more MOTA you get in return. Keep in mind that it is a pool and the rewards vary.
This is a cycle that repeats daily and weekly demanding more and more BUDS to get more MOTA and later to get a few seeds and therefore burn more BUDS. This would be the first way of burning BUDS in industrial quantities.
Another way of burning is through the elaboration of JOINT or porros, which are necessary to level up the avatar that I mentioned above, the higher level they are the stronger they are and the fiercer their fight is, the better rewards they will bring from the raids. A high leveled avatar can also create higher leveled joints and use higher leveled water towers.
Every week the development team burns thousands of dollars worth of BUDS to maintain a healthy economy and this is another important burn. You can see the reports on their Official Blog.
The BUDS can also be used as a form of payment in the making of joints, in the purchase of seeds, in the purchase of NFT outside of Hashkings like Risingstar and other projects, and now it can also be used in the new Bang Defense game that is in development, this makes Hashkings a game that is taking its first steps towards a promising metaverse.

I should mention that the BUDS was listed in Coingecko in addition to the Fantom network, Matic and our beloved HIVE. The development team does not rest in innovating and improving, sometimes correcting.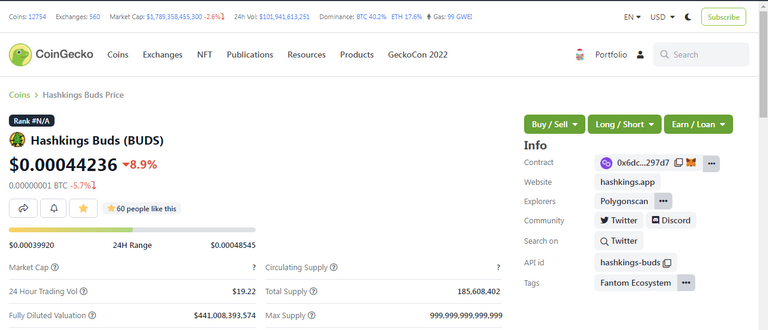 All these reasons make BUDS stable in times of drought and rise in price in times of rain. I'm still talking about cryptocurrencies even if it doesn't seem like it.
It's quite interesting the future metaverse of Hashkings, it's not just cannabis and joints, it's much more than that. For free starter packs you can log on to the Discord server "Virtual World" where we do daily raffles of NFTs, games with tokenized prizes and support newbies to get into HIVE projects. For first hand info from the Hashkings developers I invite you to enter the Official Hashkings Discord.
I hope to read your questions or impressions in the comments, I have a few pizzas to invite.

The cover image was edited in Photoshop using images from Pixabay, available at Source 1, Source 2.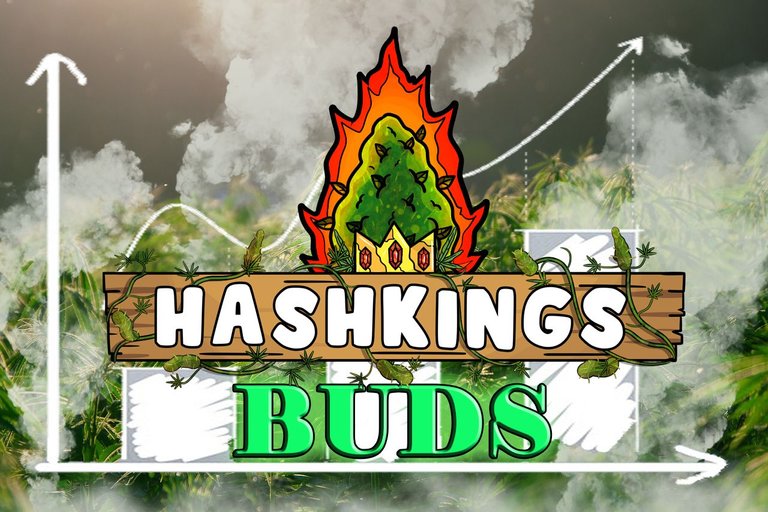 Saludos Hiversnfts, no se asusten por el humo nada se esta incendiando, algunos de mis colegas están quemando cogollos de cannabis.
Hashkings sigue creciendo y expandiendo, es como un ser vivo con vida propia que crece y se expande, ya lo había dicho? El caso es que los BUDS ahora podrán ser usados también en el nuevo juego Bang Defense, un proyecto en desarrollo que se esta formando de la mano con la comunidad de jugadores de Hashkings y con parte del equipo de Hashkings, lo cual es un buen indicio ya que todos sabemos como es la economía y mercado de Haskings. He mencionado muchas veces Hashkings, lo siento.
De Bang Defense hablaré en otra oportunidad, por ahora quiero enfocarme en Hashkings y su token BUDS.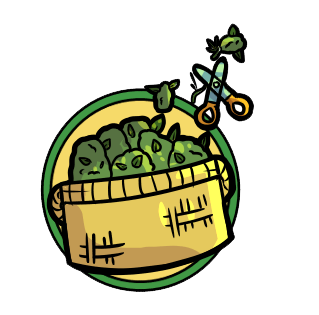 BUDS se obtienen cuando cosechamos nuestras tierras y dependiendo de las semillas podemos recibir mucho o poco, tener en cuenta que existen varios tipos de semillas y sólo pueden ser cultivadas en una tierra en específico. El token del juego son estos BUDS que se farmean bastante fácil y de manera pasiva, o casi pasiva porque siempre habrá que dar algunos click.
Otro modo es con las llamadas raids que consiste en enviar a pelear contra un jefe cada día los avatares que tengamos en nuestro inventario, al terminar la batalla 00:00 UTC estaremos recibiendo algunos BUDS como parte de pago por la pelea. La cantidad de BUDS varía con la fuerza de nuestros avatares, mientras más fuertes sean mayor será la recompensa en BUDS, en resumen es así.
Ahora bien, entendiendo que conseguir BUDS es muy "fácil" y que con un poco de inversión se multiplica la producción además del supply, el circulante y todo esto, se ve el token bastante vulnerable y muchos me han estado hablando al respecto.
Subestiman el BUDS por todo lo mencionado y temen que entre en una mega impresión y su valor entre en el ciclo bajista sin retorno, como ha sucedido con otros proyectos tipo SLP.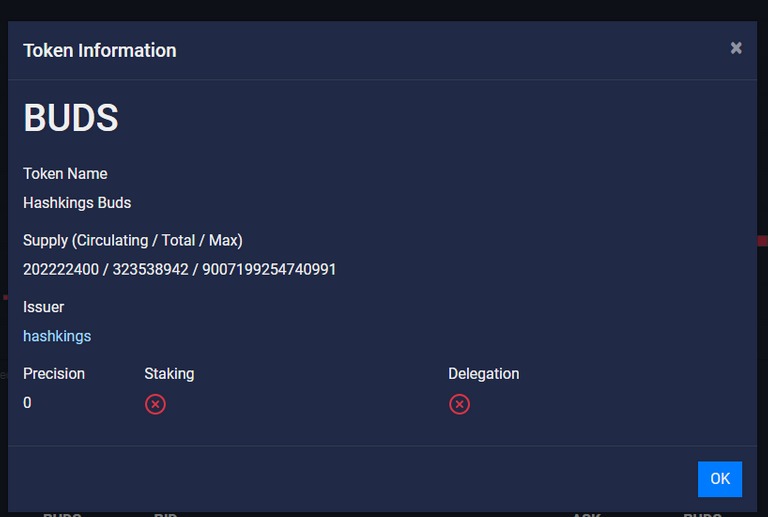 ¿A pesar del Max Supply, por qué el BUDS ha estado tomando valor con el tiempo?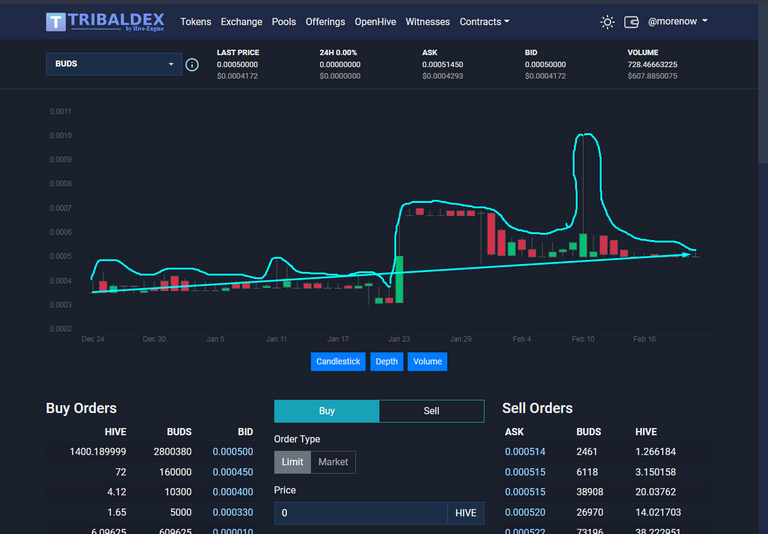 La economía de Hashkings es una de las más fuertes dentro de nuestra blockchain de HIVE y su libre mercado aportan confianza a la inversión. El token BUDS que es el protagonista de este post, aunque es muy fácil de conseguir también es necesario quemar en grandes cantidades para poder seguir creciendo dentro del juego, por eso hay tanto humo en la portada de esta publicación.
Les explico tratando de hacerlo de forma sencilla. Las semillas necesarias para poder sembrar y cosechar BUDS se consiguen en un pool cada semana, los jugadores estakean MOTA en las regiones donde quieren conseguir semillas y a cambio reciben semillas. La cantidad de semillas que pueden obtener depende de la cantidad de MOTA que tengan estakeada en comparación con los demás, es un pool. La MOTA es otro token canjeable de Hashkings y solo se obtiene quemando los BUDS en un pool diario. Dicho de otro, cuando cosechas los BUDS puedes decidir meterlos en el pool de BUDS para que los quemen y mientras más BUDS quemes más MOTA consigues a cambio. Se debe tener en cuenta que es un pool y la recompensan varía.
Esto es un ciclo que se repite a diario y semanal demandando cada vez más BUDS para conseguir más MOTA y posterior para conseguir unas cuantas semillas y por tanto quemar más BUDS. Este sería el primer modo de quema de BUDS en cantidades industriales.
Otro modo de quema es a través de la elaboración de JOINT o porros, que son necesarios para subir de nivel los avatar que les mencione más arriba, a mayor nivel son más fuertes y su lucha es feroz, mejores recompensas traerán de las raids. Un avatar con alto nivel también puede crear porros de mayor nivel y usar torres de agua de mayor nivel.
Cada semana el equipo de desarrollo quema una cantidad valorada en miles de dólares en BUDS para mantener una economía saludable y este es otra quema importante. Pueden ver los reportes en su Blog Oficial.
Los BUDS también pueden ser usados como forma de pago en la elaboración de porros, en la compra de semillas, en la compra de NFT fuera de Hashkings como Risingstar y otros proyectos, y ahora se podrá usar también en el nuevo juego Bang Defense que esta en desarrollo, esto convierte a Hashkings en un juego que esta dando sus primeros pasos hacia un metaverso prometedor.

Debo mencionar que el BUDS fue listado en Coingecko además de contar con la red de Fantom , Matic y nuestra amada HIVE. El equipo de desarrollo no descansa en innovar y mejorar, en ocasiones corregir.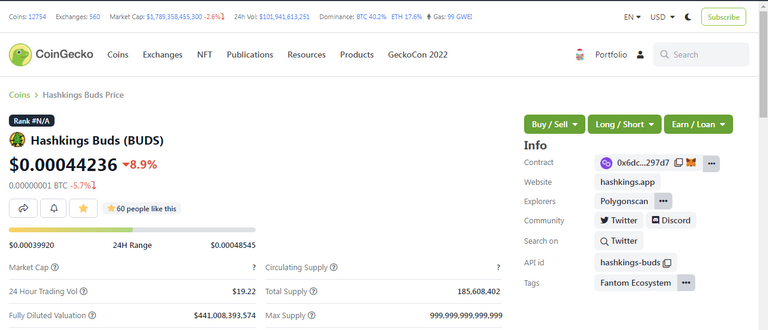 Todas estas razones hacen que el BUDS se mantenga estable en tiempos de sequía, y suba de precio en tiempos de lluvia. Todavía estoy hablando de cryptomonedas aunque no lo parezca.
Es bastante interesante el futuro metaverso de Hashkings, no es solo cannabis y porros, es mucho más que eso. Para pack de inicios gratis pueden ingresar en el servidor de Discord "Mundo Virtual" donde hacemos sorteos diarios de NFTs, juegos con premios tokenizados y apoyamos a los nuevos a ingresar en los proyectos de HIVE. Para info de primera mano de los desarrolladores de Hashkings los invito a entrar al Discord Oficial Hashkings.
Espero leer sus dudas o impresiones en los comentarios, tengo unas cuantas pizzas para invitar.

La imagen de portada fue editada en Photoshop utilizando imágenes de Pixabay, disponibles en Fuente 1, Fuente 2.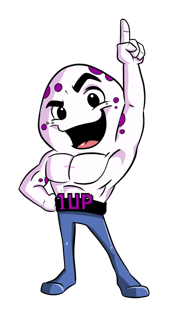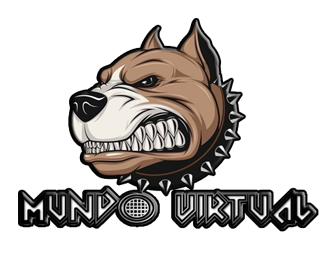 ---
---