Avatares for Raids in Hashkings [ENG/ESP]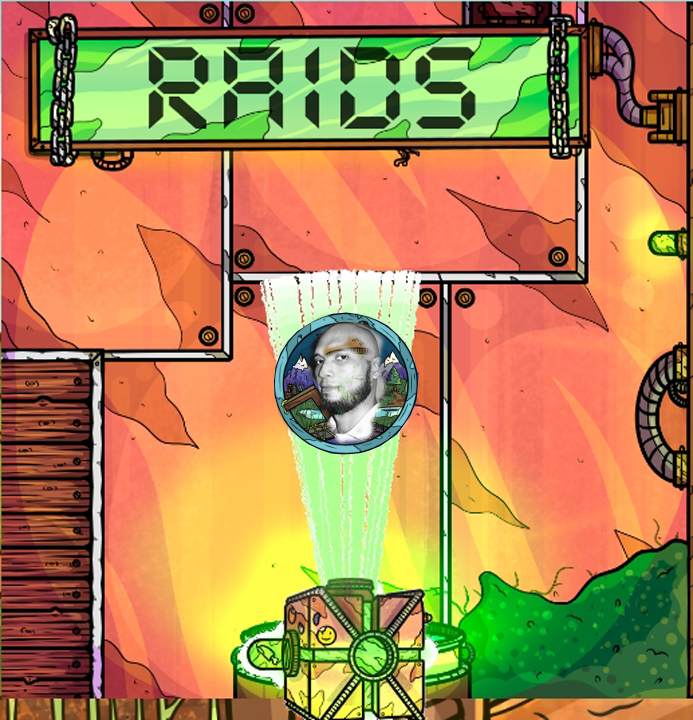 Greetings farmer friends from Maryjane.
The updates in Hashkings are noticeable, the new seed pool is now available to win seeds by region, which is an advantage, as it allows us to concentrate our seed in the type of seeds we are looking for, I for example am looking for seeds from Afghanistan and I put all my seed in the pool of that region, and in the first drop of seeds I got some from that region. Another novelty is that the avatars for the raids have arrived, they are pretty cool.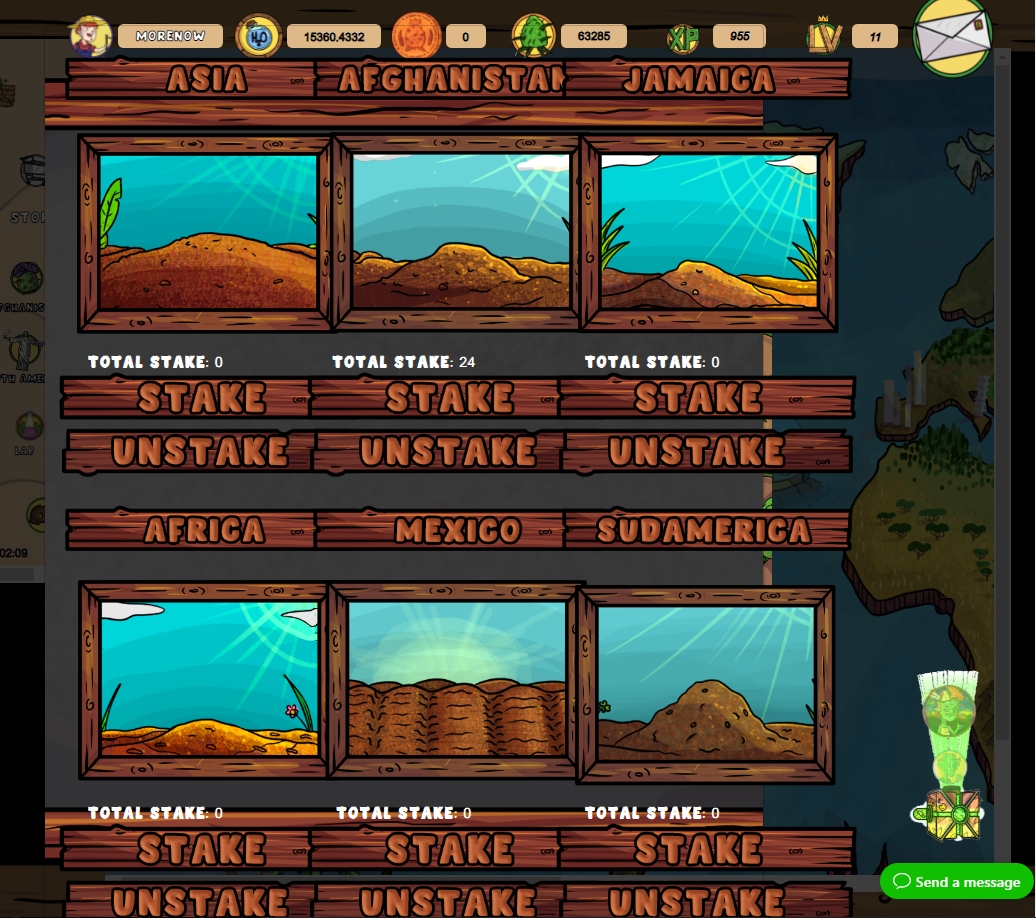 I am happy and excited with what is coming in Hashkings in a few days, they are already selling the avatar packs that will be used for the raids, the cost of the pack has a value of 2$ and contains 3 random avatars, you can get common, rare, epic, legendary. I bought 5 packs and when I opened them I won 4 epics including the General Hockey-Pockey, unfortunately I couldn't win any legendary, but maybe I will buy some other packs and try my luck again.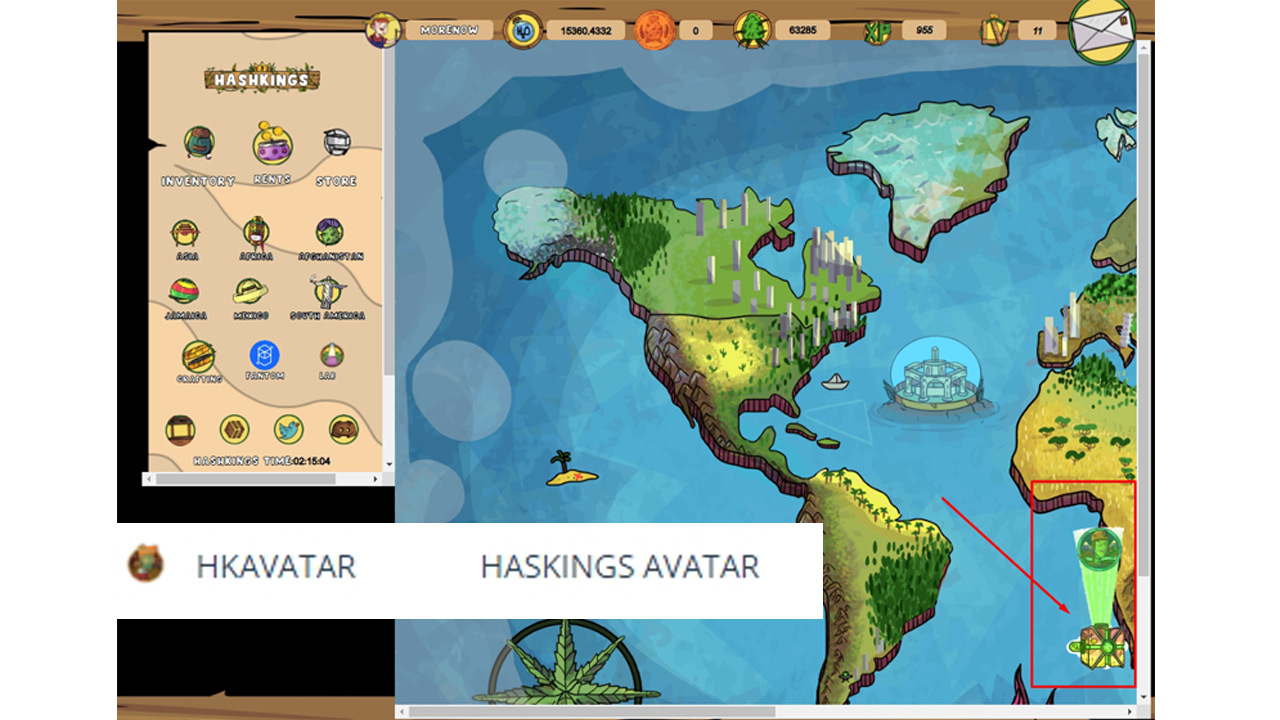 The process is quite simple I explain briefly how to buy the packs; first you must enter the game with your keychain as usual, then click on the icon with a box and holograms at the bottom right which would be the raids menu. Once there click on buy pack, choose the amount you want to buy and then the payment mode, if you choose coinpayments you can pay with Dogecoin, Tron, ETH, Litecoin, among many other cryptos. In the case of choosing HIVEPAY is more familiar to our network, and you can pay with BUDS, DEC, SPS, HIVE, CINETV, PIZZA, among others that will be added. You pay by authorizing the keychain and in a few minutes you will have your avatar packs in your wallet.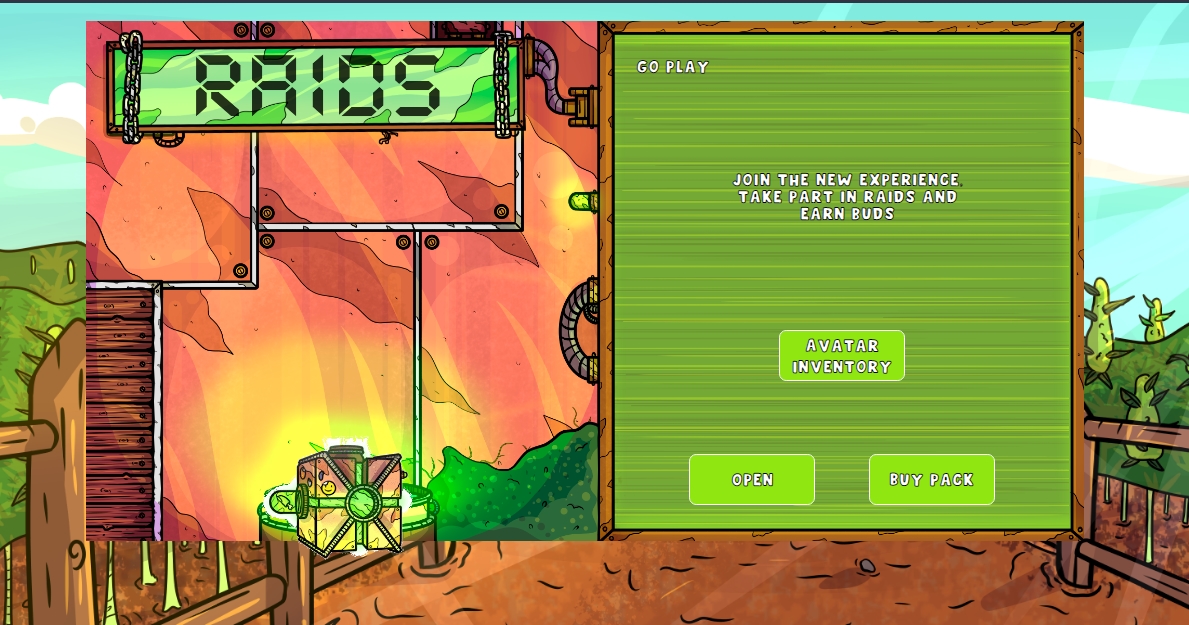 In hiveengine it will appear as HKAVATAR and inside the game in the raids section choose the "open" option to open your packages, you can open one at a time or all the ones you bought at once, with some luck you will get some legendary.
These are my avatars ready for raids: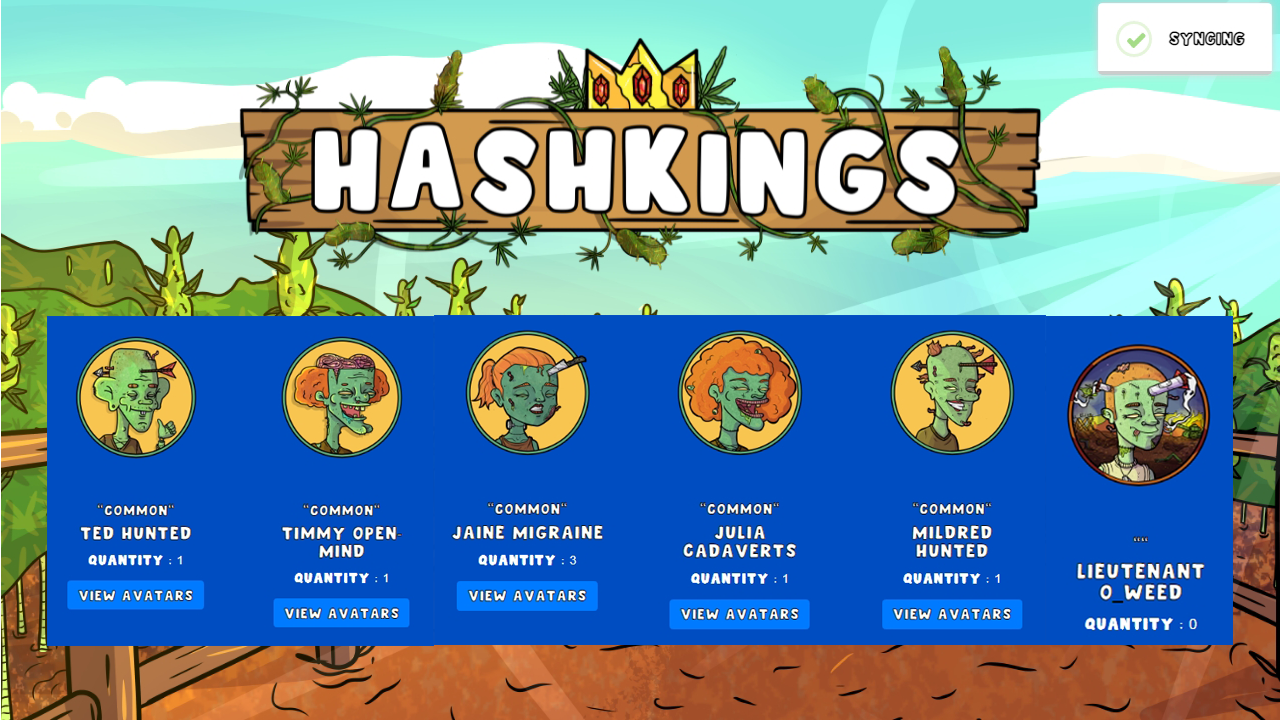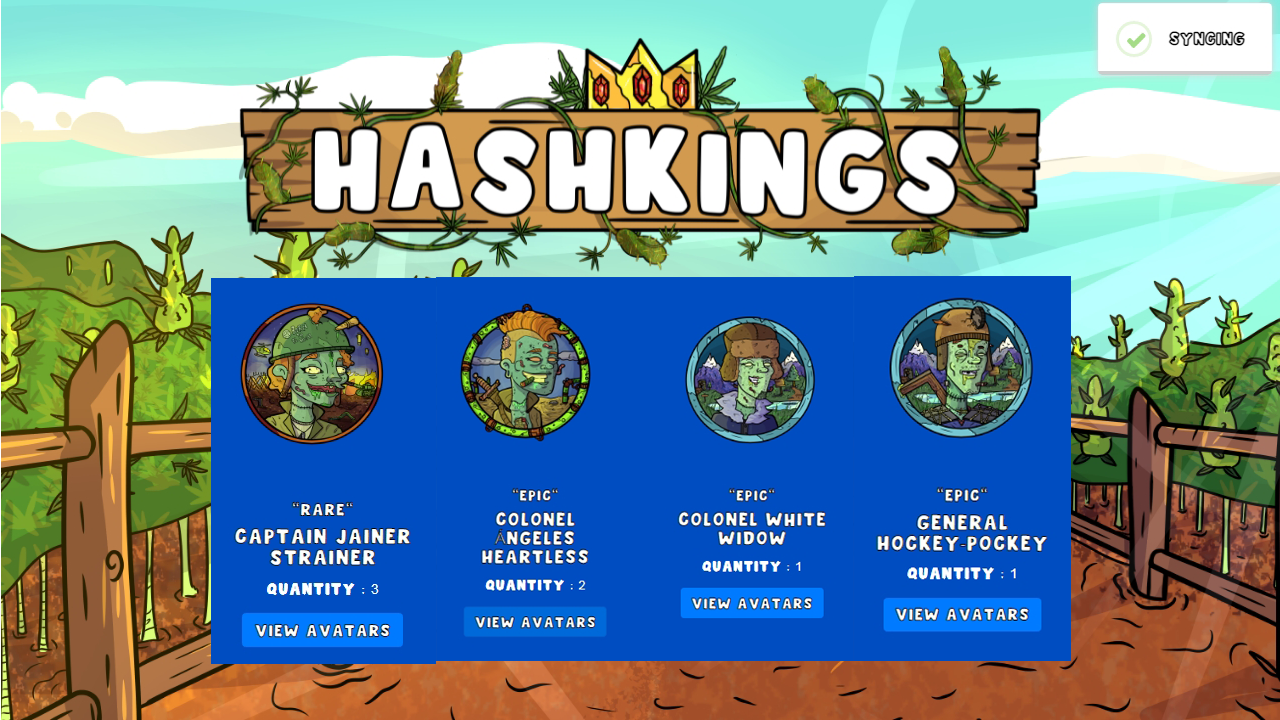 Lieutenant O'Weed I also have it but for some reason it doesn't appear in the game but it does in NFTMart.

As usual, I take this opportunity to join our community on Discord. "Mundo Virtual" where we are focused on HIVE NFT games and other networks, we make daily draws of different NFT, you are free to share diversity of projects and play with the different integrated BOTs and exchange the winnings for real tokens.

All images are screenshots from the game and edited in Photoshop.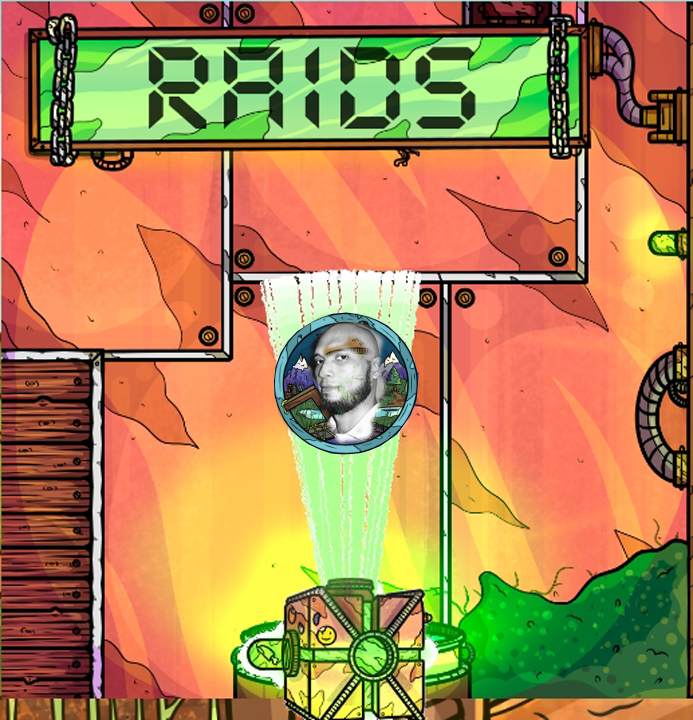 Saludos amigos granjeros de maryjane.
Las actualizaciones en Hashkings se hacen notar, ya esta disponible el nuevo pool de mota para ganar semillas por regiones, lo cual es una ventaja, ya que nos permite concentrar nuestra mota en el tipo de semillas que estamos buscando, yo por ejemplo busco semillas de Afghanistan y coloqué toda mi mota en el pool de esa región, ya en el primer drop de semillas me tocaron algunas de esa región. Otra novedad es que llegaron los avatar para las raids, están bastante pavos.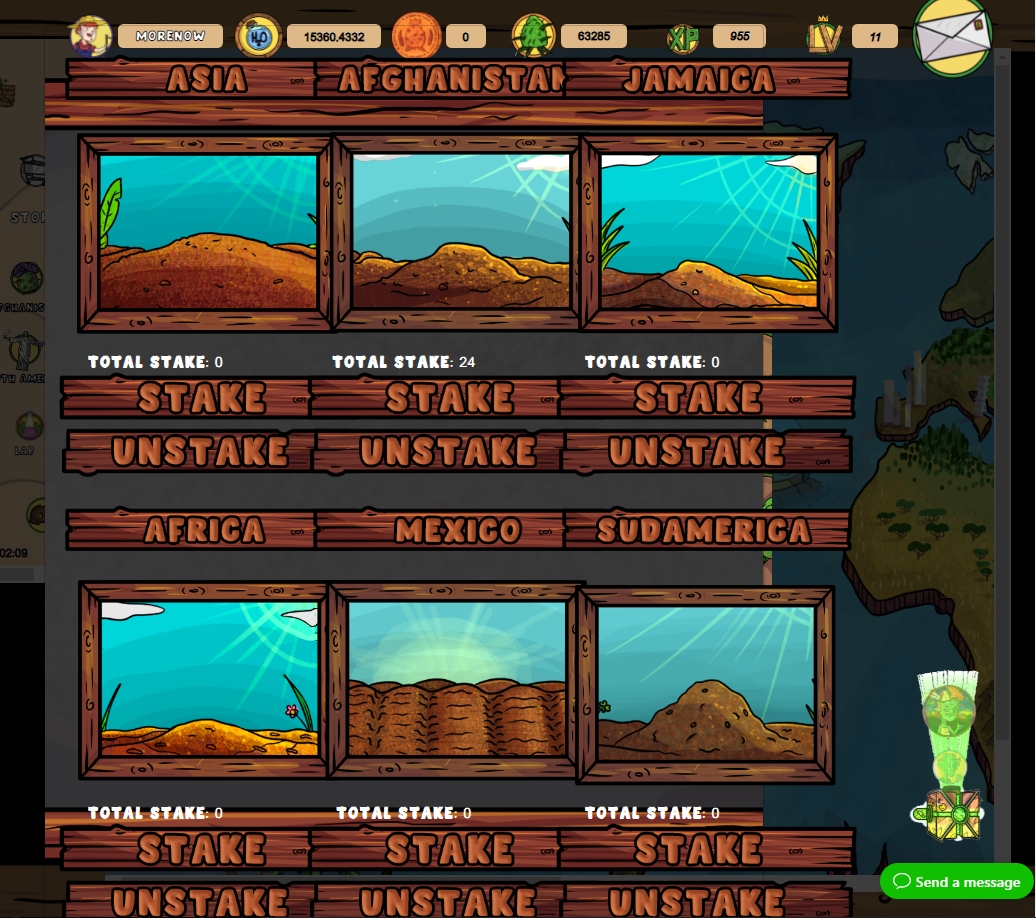 Estoy contento y emocionado con lo que se viene en Hashkings en muy pocos días, ya se están vendiendo los paquetes de avatar que serán usados para las raids, el costo del pack tiene un valor de 2$ y contiene 3 avatars al azar, te pueden salir común, raro, épico, legendario. Yo compré 5 paquetes y al abrirlos me gané 4 épicos incluyendo al General Hockey-Pockey, lamentablemente no pude ganar algún legendario, pero tal vez compre algunos otros paquetes e intente suerte nuevamente.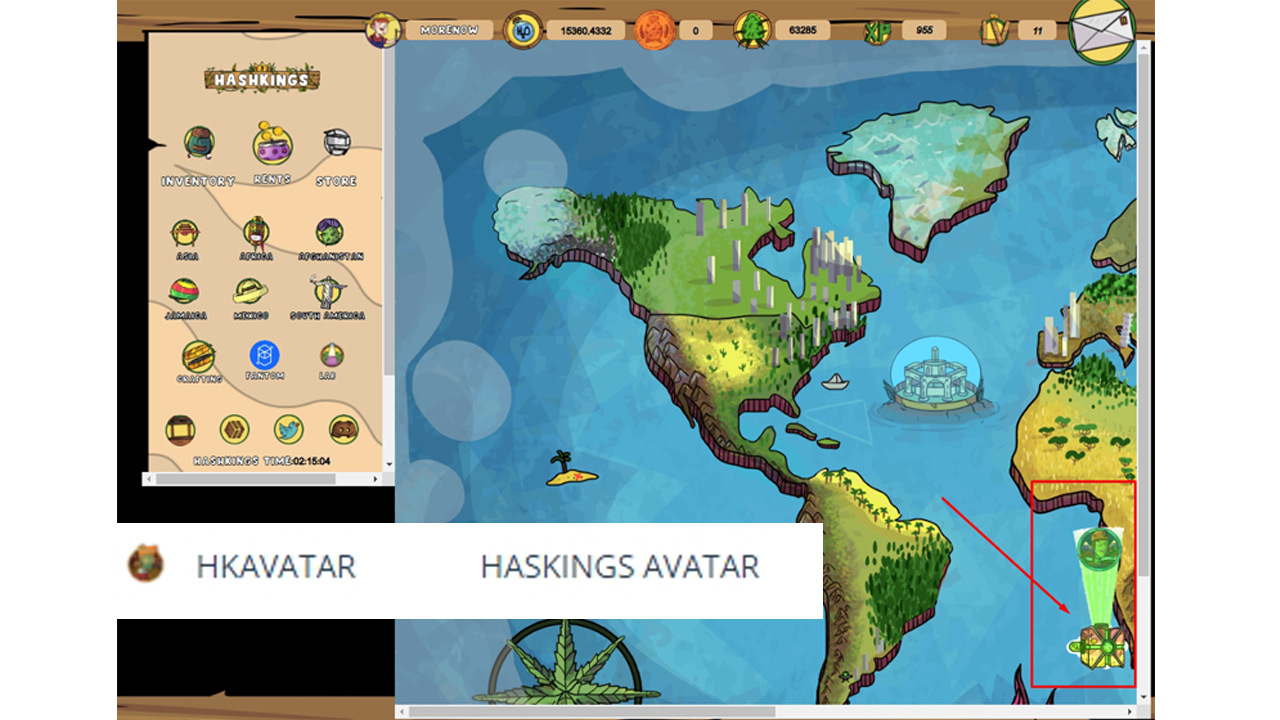 El proceso es bastante sencillo les explico brevemente como comprar los pack; primero deben ingresar al juego con su keychain como de costumbre, luego dan click al icono con una caja y hologramas abajo a la derecha que vendría siendo el menu de raids. Una vez allí dan click en comprar pack, eligen la cantidad que quieren comprar y seguido del modo de pago, si eligen coinpayments pueden pagar con Dogecoin, Tron, ETH, Litecoin, entre muchas otras cryptos. En el caso de elegir HIVEPAY es más familiar a nuestra red, y podrán pagar con BUDS, DEC, SPS, HIVE, CINETV, PIZZA, entre otras que se irán añadiendo. Pagan autorizando el keychain y en algunos minutos tendrán sus pack de avatar en sus wallet.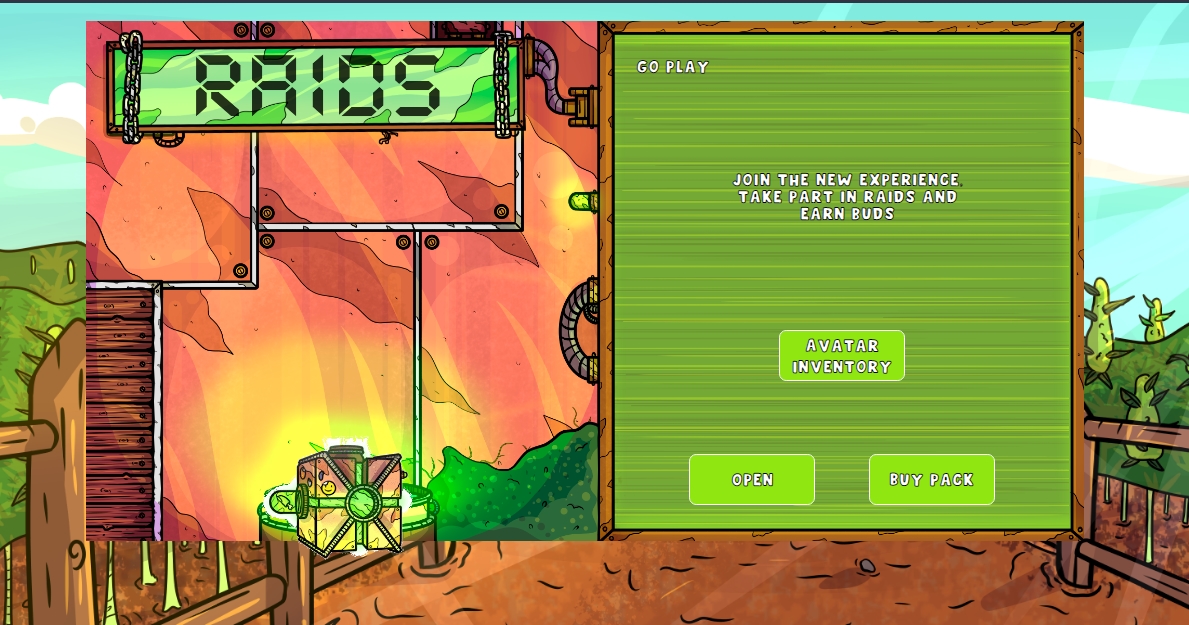 En hiveengine les saldrá como HKAVATAR y dentro del juego en la parte de raids eligen la opción "open" para abrir sus paquetes, pueden abrir de uno en uno o bien todos los que compraron de una vez, con algo de suerte conseguirán algún legendario.
Estos son mis avatar preparados para las raids: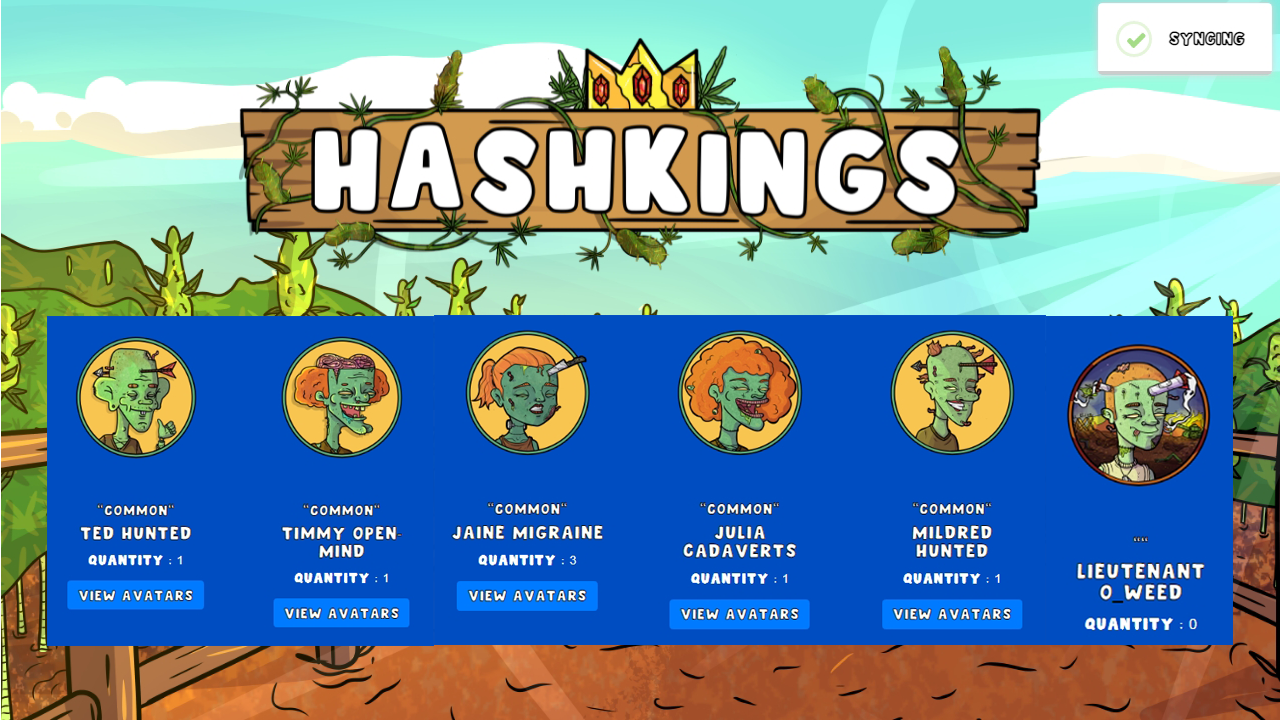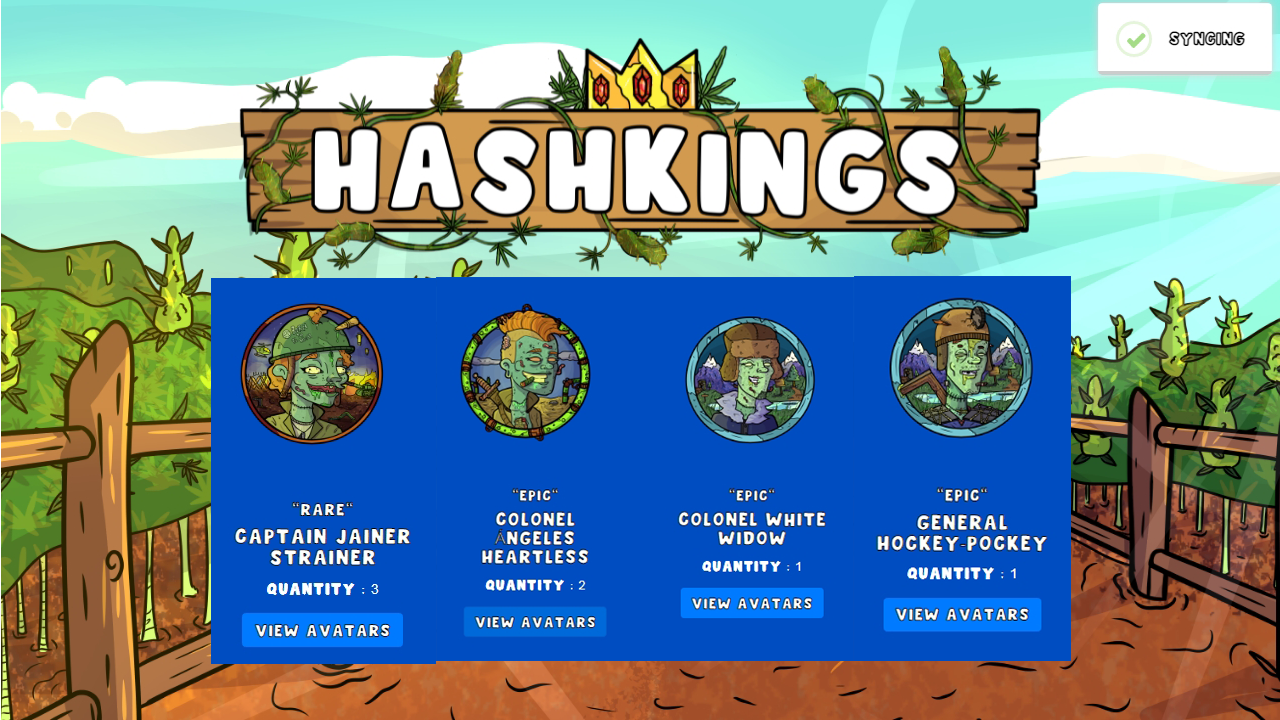 Lieutenant O'Weed también lo tengo pero por alguna razón no me aparece en el juego pero sí en NFTMart.

Aprovecho como de costumbre a unirse a nuestra comunidad en Discord "Mundo Virtual" donde estamos centrados en los juegos NFT de HIVE y otras redes, hacemos sorteos diarios de diferentes NFT, son libres de compartir diversidad de proyectos y jugar con los diferentes BOT integrados e intercambiar las ganancias por token reales.

Todas las imágenes son capturas del juego y editadas en Photoshop.

---
Posted via weedcash.network
---
---