THE PRIME MINISTER SAY JAMAICA MAKING IT'S OWN VACCINE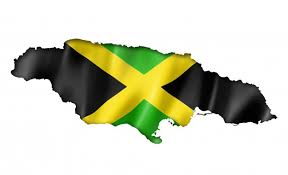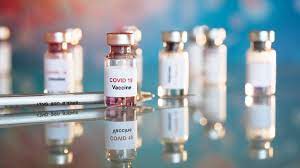 In 2020 Jamaica flowed an IPO to raise 14.1billion to finance a road project (Highway). https://www.jamstockex.com/transjamaican-highway-biggest-ipo-on-the-jse-raising-ja14-1-billion/#:~:text=The%20prospectus%20of%20Transjamaican%20Highway,JA%2425.12%20billion%20were%20received. According to the prospectus the money was for paying off the original contractor which was a French company (French companies do have a history of starting projects and not completing some of them) and the rest to finish the project. It was the first time the public were been asked to support a local project. It, at the time was the biggest IPO ever in Jamaica that was ever offered to the general public. It was over subscribe bigly.
The prime minister at the time said that the government's sale of shares in the toll road company, which operates the East-West segment of Highway 2000, spanning St Catherine and Clarendon, was in keeping with the administration's focus on divesting ownership of some state assets to Jamaicans. "The IPO, which was oversubscribed by $9 billion, resulted in approximately 12,000 new investors joining the stock market according to Loop News. The prime minister continued to explain , that it created a massive opportunity for Jamaicans to own shares, and it was done in a way to promote wealth for the average Jamaican . He labeled it it the 'socialization' of wealth".
I personally was very happy to see that. My first thoughts at the time was that are moving in the right direction. As we had began the process to develop trust in our people. We began also to use our funds to finance our development projects. Even though, there are aspects of the project I don't like. For instance ,allowing the French to continue managing the toll road. I don't see why they should be collecting the toll money . I though this project was going to be a blue print for future projects that we think we might not able to finance before. It seem like I was very wrong. Those nice words spoken by the PM were written by his speech writer and he was just only reading. his speech notes. It was never a personal conviction nor was he committed to it. What he was saying at the Jamaica Stock Exchange he did not really believe: or get clearly in his head. If he believe what he was saying there is no way he could be murmuring about investing in Biotech/Pharma. In the article below he is saying investing in Biotech would land him a lot of criticism and set him up against the poor. Those points were not what he was saying a few months ago. This time around he was now speaking from the political side of his mouth.
https://www.jamaicaobserver.com/news/pm-convinced-ja-can-manufacture-vaccines-but-_219452?profile=1373
Modern biotechnology is one of the most important key technologies of the 21st century. It ranks among the most attractive of all fast growing industries with an estimated annual growth rate of more than 10% p.a. Sector revenues amounted to USD 182 billion in 2019 and are forecast to around USD 290 billion in 2024. The global pharmaceuticals market reached a value of nearly $1,217.1 billion in 2019, having increased at a compound annual growth rate (CAGR) of 6.7% since 2015. The market is expected to decline from $1,217.1 billion in 2019 to $1,209.6 billion in 2020 at a rate of -0.6%.21 Oct 2020 . Source Google.
Jamaican at home and abroad are searching to find ways they can invest in Jamaica. Especially in light of Covid19 . Additionally , there is the need to be ready for the new normal that is coming up on us. Many people including me were expecting our remittance to go down. Because ,many Jamaicans in the USA, Canada and other diaspora groupings would have lost jobs. This I think would reduce remittances as a result of the down turn in the job market. Instead ,what we are seeing is massive increase in our inward remittance funds. Jamaica now in a covid era have the highest remittance per capita in the world . Source article below
https://www.jamaicaobserver.com/the-agenda/let-s-incentivise-diaspora-participation_219408
I am left to wonder if our economic priority is trap in Geo Politics or Geo Economies. The company that raise the money for the Highway Toll Road is a government company and that is not supported by our rating agencies that are currently giving us a high grade for our macro economy performances over the pass eight (8) years. Could it be that the PM was hoping that some private sector company would have gotten the ball rolling soon. Hence he is giving his reason why the government was unable to move in a more assertive way on these opportunities.
The opportunity to transform our economy cannot be over stated as covid19 has got many of us thinking and planning. However we should not be looking to go back to pre-covid19. Instead we should strategically move in different ways that is in the best interest of the Jamaican economy. Sectors that are ripe for transformation such as : Business Outsourcing which as been a big growth sector for Jamaica, Cannabis, which is still in its infancy, Agriculture,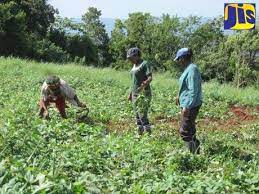 Fintech, Biotech, logistic Hub: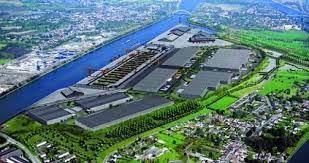 Monetization of Music and Dance.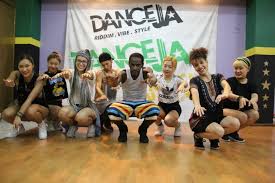 The fundamentals for all these industries are already here. Looking at the huge over subscription of many IPO'S it is fair to say the money is here too. What seems to be locking is creative thoughts, will and catalyst support from our government.
.
---
Posted via ReggaeJahm | Reggae Culture Rewarded
---
---