Looking Back at August in the Garden.
August is coming to a close, which means spring is nearly here, so getting seeds in ready for summer harvests is on the agenda. Thankfully the tomatoes volunteered themselves for an early start, so I've just moved them to a more suitable position. Some of them are looking really good, but others have come under attack from something. I'm not sure if they'll recover.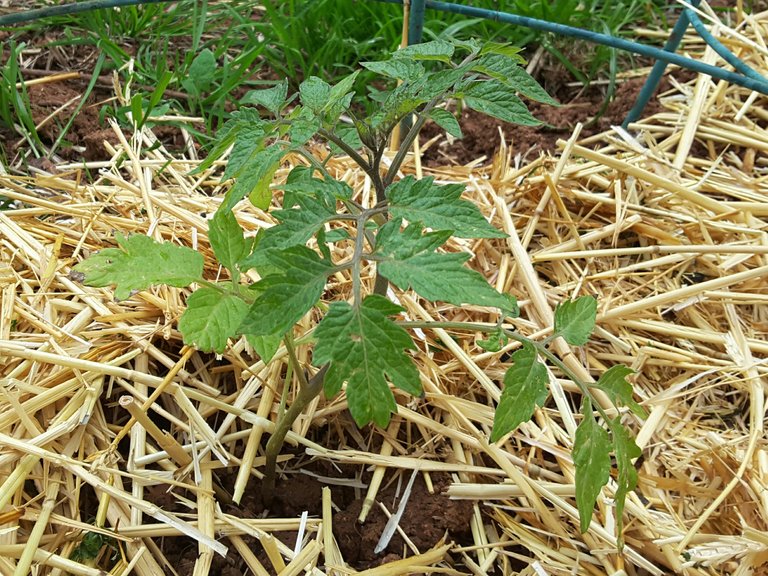 One of the stronger tomato plants.
I've just fished out a load of capsicum seeds which have been sitting in a pot for I don't know how long. I'm not sure exactly what they are, some are large and could be standard bell peppers, but others are smaller and should be chili peppers. I'm not even certain if any will sprout, but there's no harm in giving them a chance. I'm hoping for chili peppers.
I finally finished separating out the onions and they almost fill the entire garden bed (there are some leeks and garlic in there too). This has come from dropping in the seeds from a single Spanish onion seed head. Definitely worth saving seeds!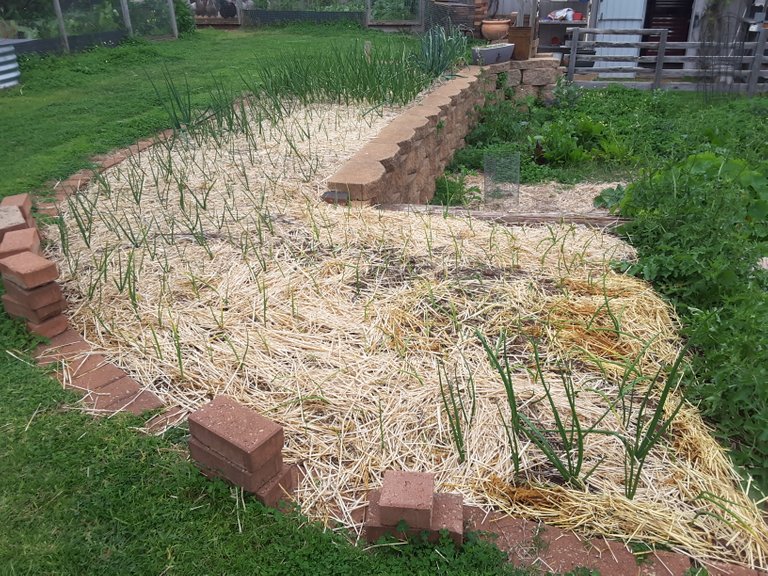 Winter has been good to the plants and everything has gone crazy. I've never had nasturtiums grow this big before. The leaves aren't looking so great any more, after weathering hail a couple of times.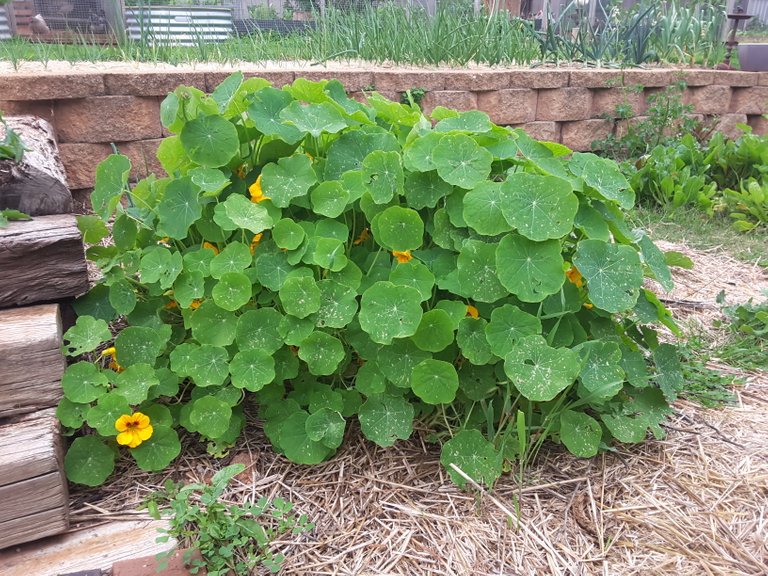 The wormwood has exploded. I've been trimming it for the rabbits and chickens, too! I guess I need to trim it some more and I should look at drying some.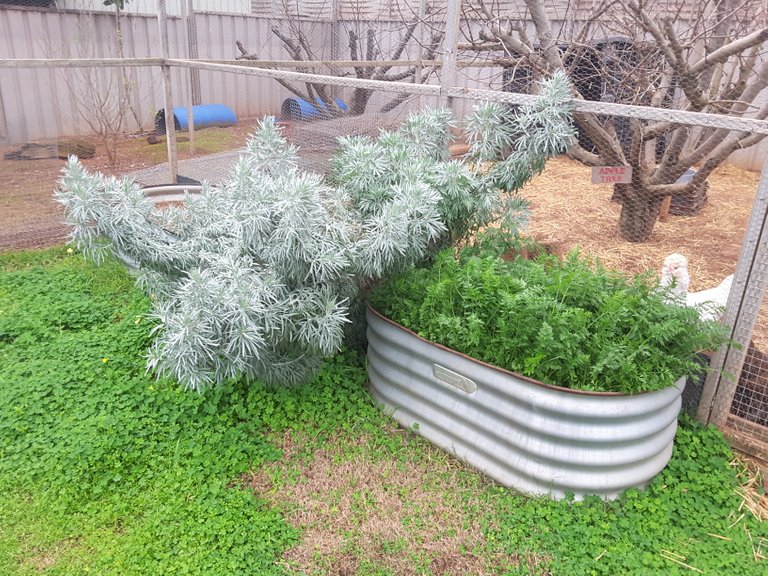 The first lot of sugar snap peas I planted have been flowering this last week, so we'll soon start getting peas.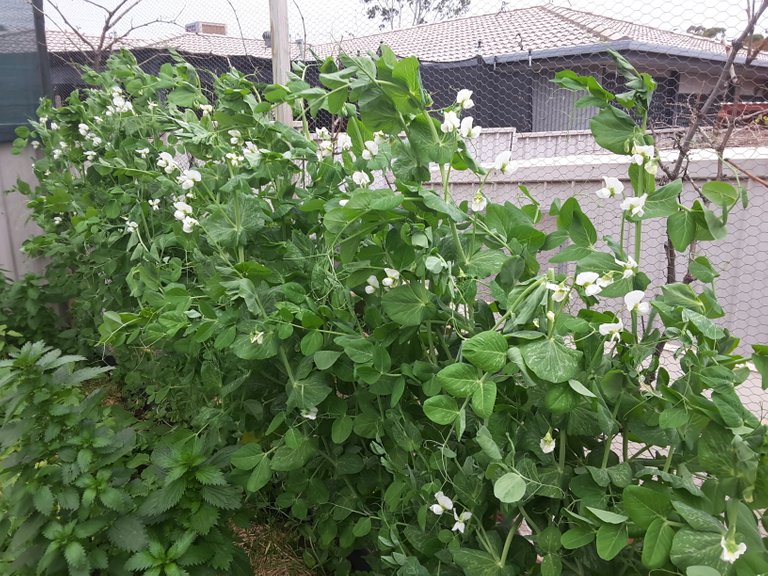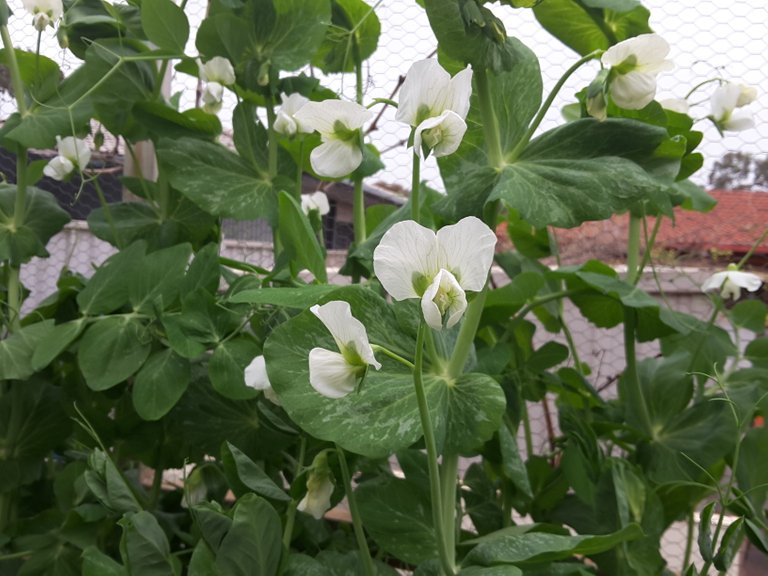 Another bounty from a single plant going to seed are these butter lettuces (at least that's what my friend called them). These are only a fraction of what sprouted.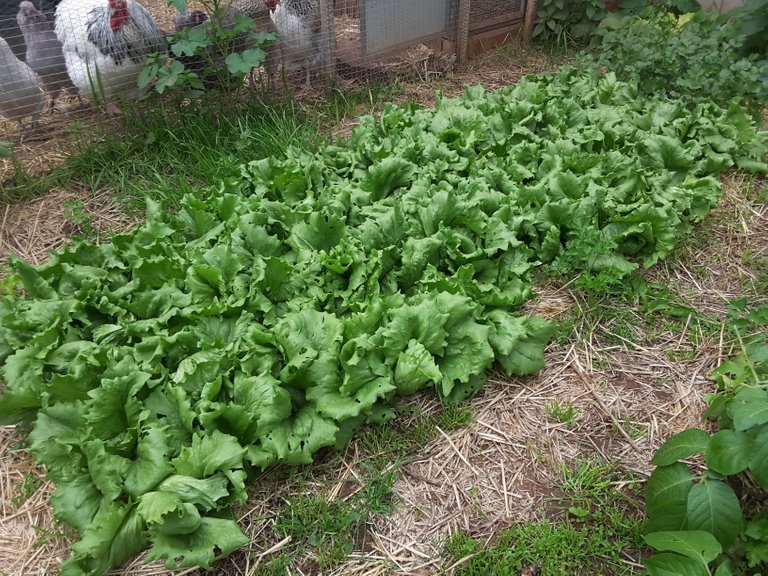 The orange tree is growing new leaves and flower buds are appearing. I'm looking forward to the smell the when the flowers open.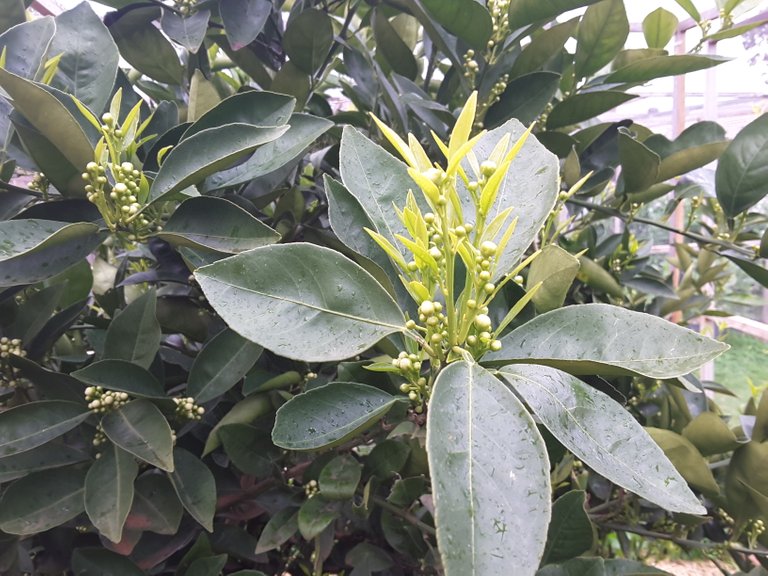 I haven't been able to keep on top of the weeds, so everything is getting equal opportunity to grow along with the food and medicine plants.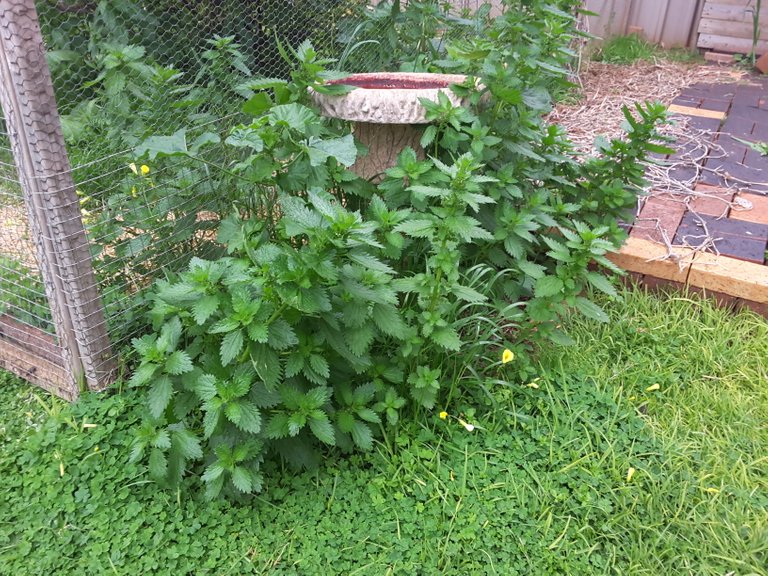 The nettles have been growing so well, I've been throwing some in for the chickens.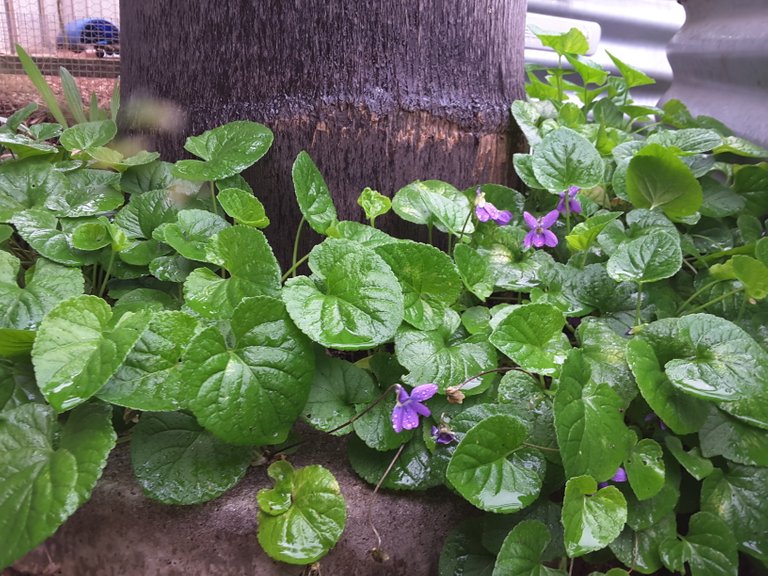 Violets.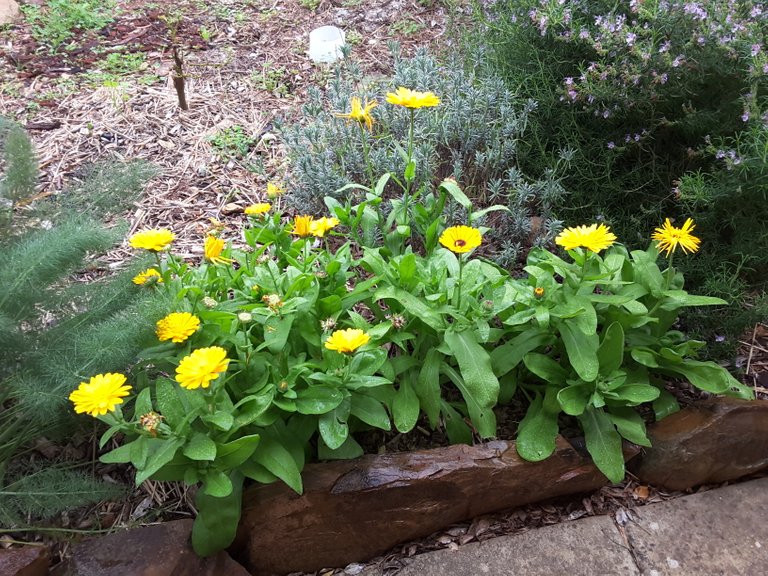 Calendula.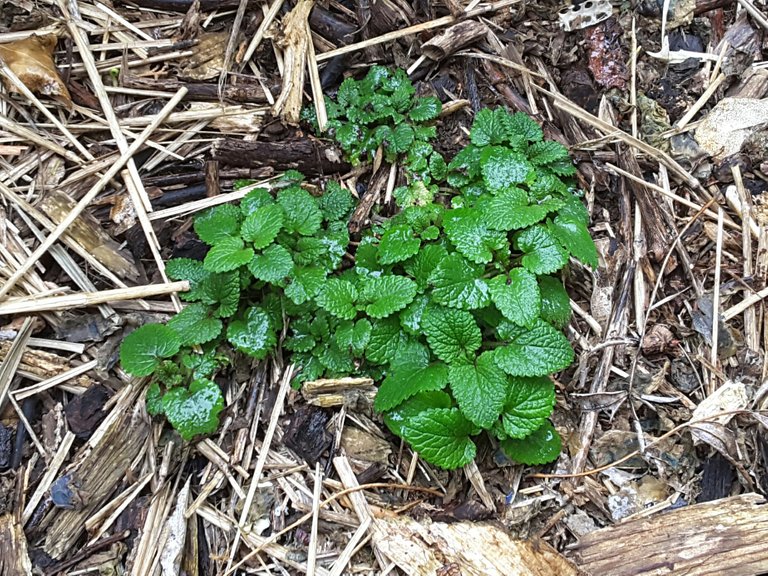 The lemonbalm has picked up with the winter rains. Hopefully I can keep it going in the summer.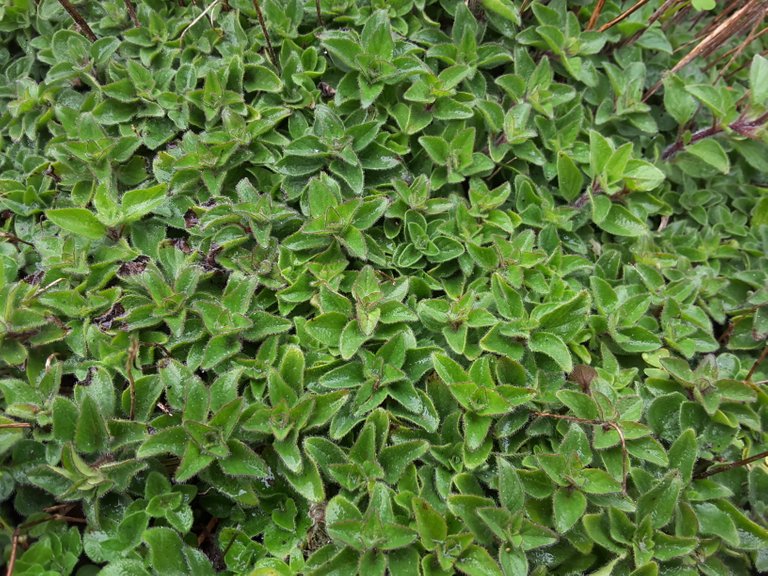 Oregano.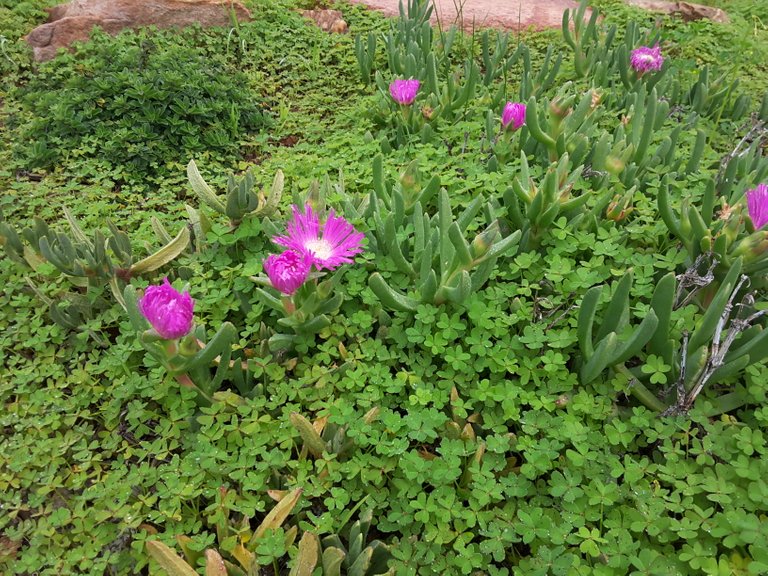 Pigface peeping through the soursobs.
On the front I've finally finished terracing with the rocks. Hopefully now I'll be able to mulch more liberally without worrying so much about it all ending up at the bottom of the garden. Just in time for summer.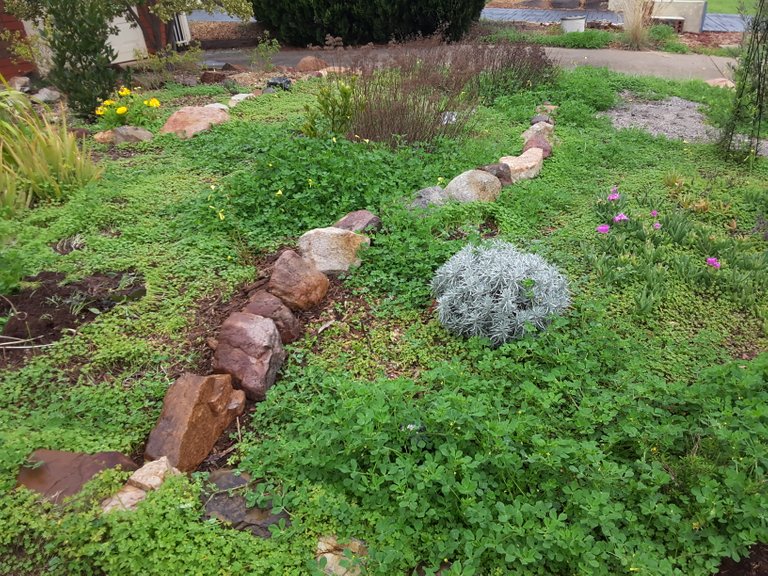 On the front, I've been trying to control the weeds and feed the soil at the same time by smothering them with ash, lawn clippings and the stuff I pulled out of the gutter earlier this week. There was a veritable garden growing in there and it even had its own earth worm. It was a fat, healthy worm, so it must be good stuff in there. Maybe gutter composting should be a thing.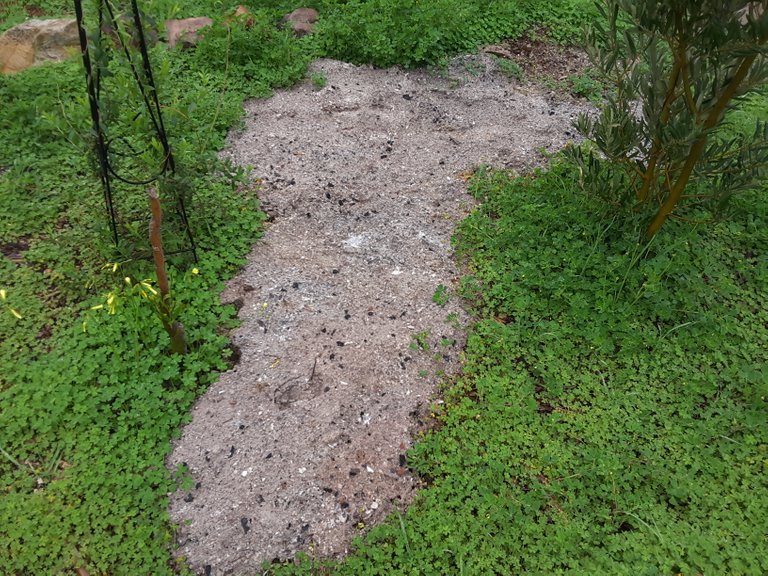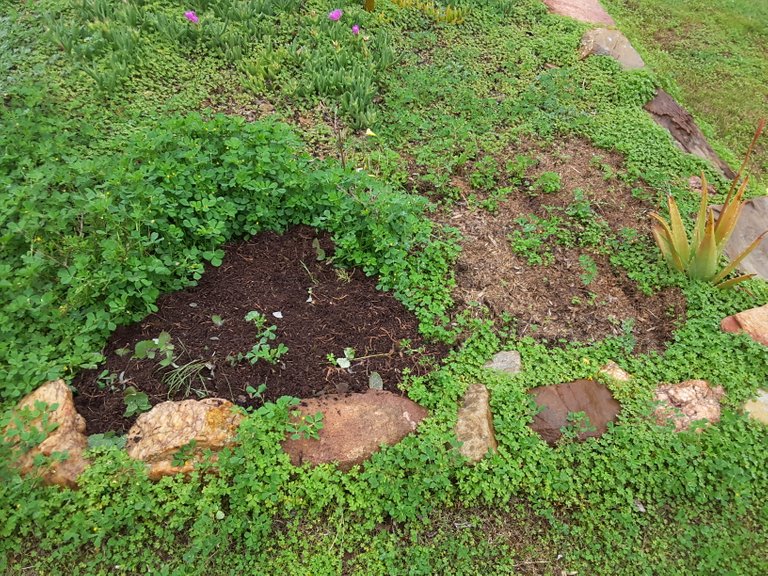 ---
~○♤○~
---
You can also find The Miniature Smallholding on:
---
---