What do we do with weed?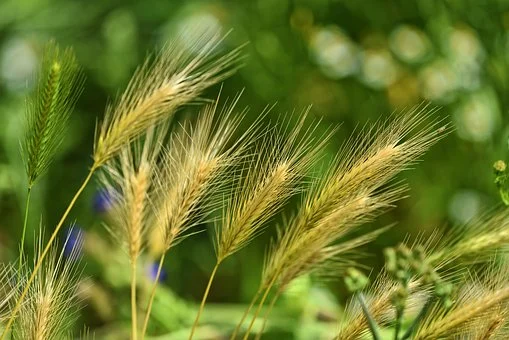 Learn from the weed story
Today, June 6th, is World Environment Day. It's a day of conservation and preservation, but before I go on there is a story of a man who planted good seed in his field. But something happened in the night when everyone was sleeping. His enemy came and planted weeds among the wheat and then snuck away.
That's kind of creepy, but you can guess what happened next? The good seeds grew into wheat and matured. At the same time the weeds grew up with them together.
This was not what the workers in the field expected. They told the owner saying,
"Sir, didn't you sow good seed in your field? Where then did the weeds come from?"
The owner wasn't stupid. He knew what had happened. He told them,
"An enemy did this."
The workers then offered to pull up the weeds, but the owner answered,
"No, because while you are pulling the weeds, you may uproot the wheat with them. Let both grow together until the harvest."
The owner had a plan at the time of maturity for the harvesters to first collect the weeds and tie them in bundles to be burned and then gather the wheat separately and bring it into the barn for a good harvest.
Seeds Planted today
You may have recognized the meaning of this story by now. I wonder how this can be applied to our times.
The planting of good seeds is very much the beginning of any great idea. The workers are those who participate. They are excited to see it grow and look forward to the harvest when the idea reaches full maturity.
At the same time there are those who are jealous and want it to see the good idea destroyed. They have their own reasons and they attack by planting a different seed. They deliberately plant a seed of bitterness and selfishness to choke up the young good seeds.
This is completely normal. If the seeds the owner planted were good they will grow anyway. It won't be easy but they will grow and in the end they will reach maturity. The weeds will cause problems and even some damage but there is a great danger in pulling out the weeds around when the good plants are so fragile. They may pull up the weeds and the good plants together.
The garden dilemma
This is the dilemma. We know the weeds are here but if we pull out all the trouble makers the good plants cannot really grow well either. I'm not sure if this is the case for all gardens but it sure works with kids.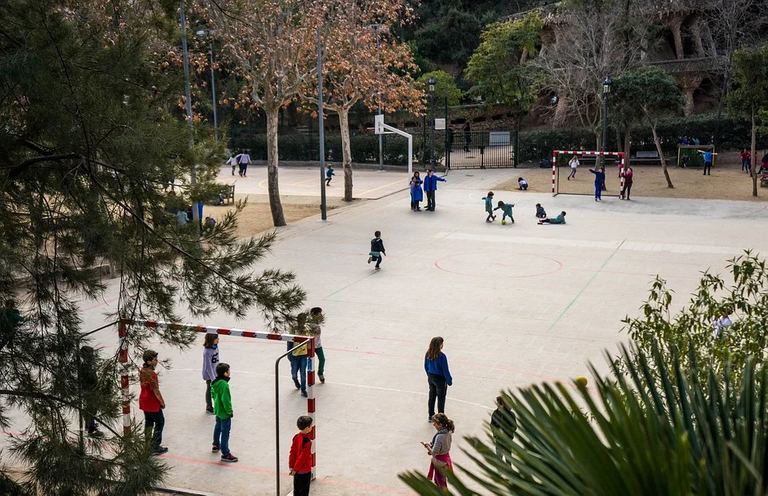 Integrating all kinds
Our school works with integrated classrooms. We have all kinds of students together. At first parents were afraid to do this, but we are finding something special. Young kids who were labeled "bad" are becoming part of the classroom. And other students are learning by helping those "difficult" kids. The result in a classroom is we are finding that not all the "bad" are really bad but just needed room to grow. At the same time the "good" grew up even stronger from the experience.
In many nations the birth rate is low and in South Korea it is the lowest. There are not too many chances for kids to play and learn from other kids "naturally" anymore. Kids are shipped off to "special" schools until late in the evening. For some it is a cram school and for others it is a special sports school or art school. They are all busy and really don't have time to interact with "other kinds" of kids until they are in the public school.
Like the seeds that grow there are all kinds of people and some of them really are difficult to be with. But by being with them we should become stronger and healthier not become bitter and worn down.
Growing on Hive
Our communities we developed from Hive-engine are also growing. I can't say that any of these communities are "bad" but some members of some communities have shown bitterness and selfishness to the degree that they hurt others. Maybe it is their right to do so, but it is up to us to decide how to respond.
Focus on what is good
Personally I think we have to focus more intensely on what is good and make it even better and stronger. A good example is a third grade class I taught this week. The class is filled with wonderful students but one student cannot control his immediate physical desires. He has a brain problem so scolding him or reprimanding him just makes him more agitated. But if you just give him some space he is fine.
---
I coteach with another teacher and we both disagreed about how to take care of this one student. The teacher kept telling him to sit down. But he insisted on standing up. Whenever the teacher told him to sit down he started to grab items that belong to other students. She tried to grab them back but he got worse. His mind was like a baby. Some students knew this and they consoled him calmly like a mother. Then I realized what needed to be done.
I told the other teacher to let me give him some chalk. I gave him a piece of chalk and he fell in love with the chalk board. I had written the key expressions on the board earlier and this boy respected them. He started to write all the words I wrote and he did it again and again but he didn't bother anyone. I could go on teaching and no one was disturbed. In fact he learned a lot and the kids in his class had freedom to do the studying they needed.
---
I don't know if this works in every case. There are some people in the world I just don't understand. Not only are they trouble makers but they have great power in their hands. I can't just give them a piece of chalk and expect them to be okay. But maybe if someone did give them a piece of chalk in third grade they would be okay today.
Consider the environment we are in
Is there anything we can do to make the environment a better place? I wish it was as easy as pulling weeds, but it is not. Mostly we have to let it grow and disturb it s much. In the meantime there are some small things we can do in our interactions here and in our daily life.
One of the people I have to mention is @myanmarkoko on Hive. For years he has blogged with an open mind and a big smile. Even though it is not easy in Myanmar he uses what he has to support others and build them up. I can see him also grow through his blog and make this place a better environment to grow and encourage others.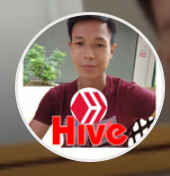 The Beatles - Come Together
Michael Jackson - Earth Song
---
---