RELAX - POB has your back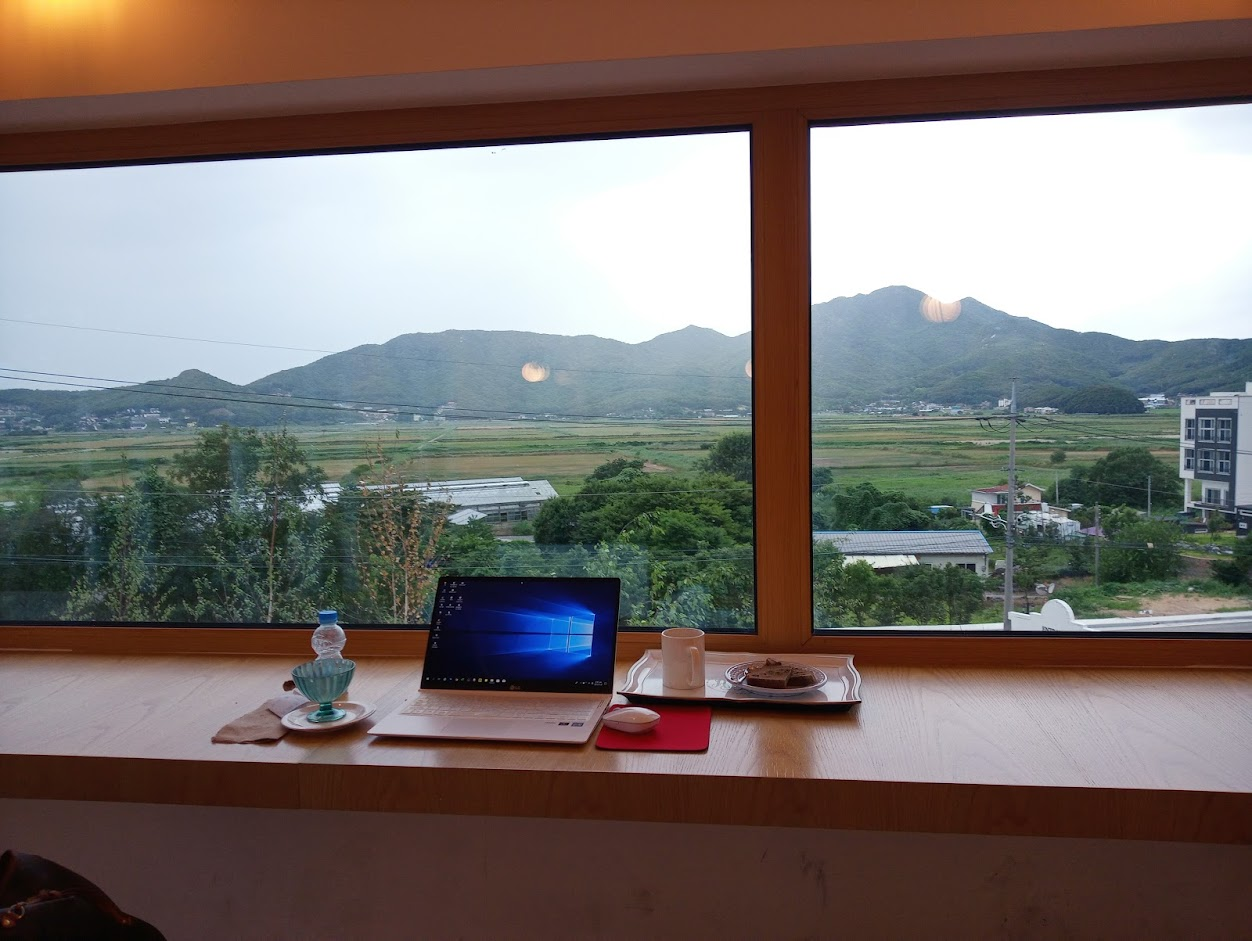 Never has there been a community that has given so many views, comments, interactions and votes on my post as the proof of brain community. Part of that is the excellent curating from the #pobleus project. Somehow I got to trending on the Google page for that post.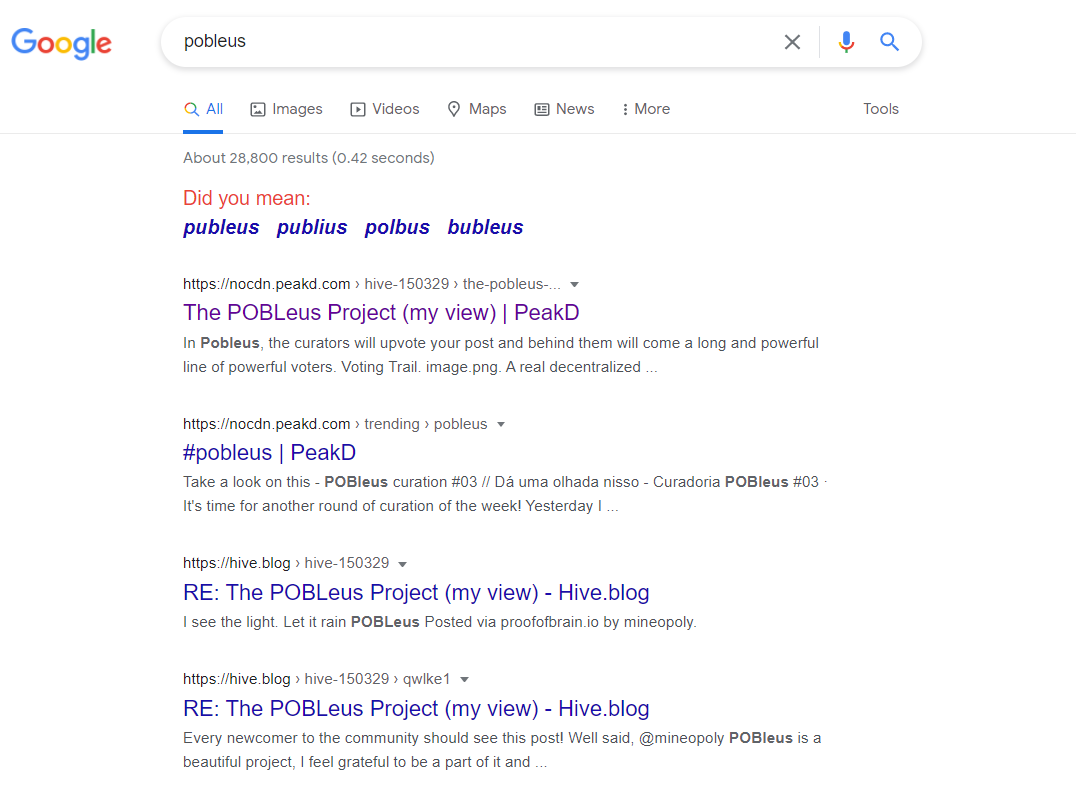 Can you see that my post is first if you make a google search for "Pobleus"? Also Google will try to direct you to publeus and some pubis may follow.
I started posting on Proofofbrain.io in the beginning of the summer and made entries in contests like POB-WOTW and daily contests created for interaction. I loved the challenge to stretch my creativity and the support from large stakeholders. Reading @calumam became a sport for me for a while. Still the WOTW continues with @scholaris.pob's efforts even though he is in the middle of work and studies.
Today I'm pleased to see that @onealfa.pob is still curating actively especially posts that promote Proof of Brain or increase interaction or may possible bring in more users. I'm really impressed with the organic efforts he has put forth in upvoting the community posts.
However suddenly this Phil Collins photo popped up right below his kind comment. I guess the order of the comments changes with the amount of upvote given to each comment.
I never meant for that comment to be right before yours @onealpha.pob but I hope you don't take offense. It looks like Phil Collins is looking for an upvote.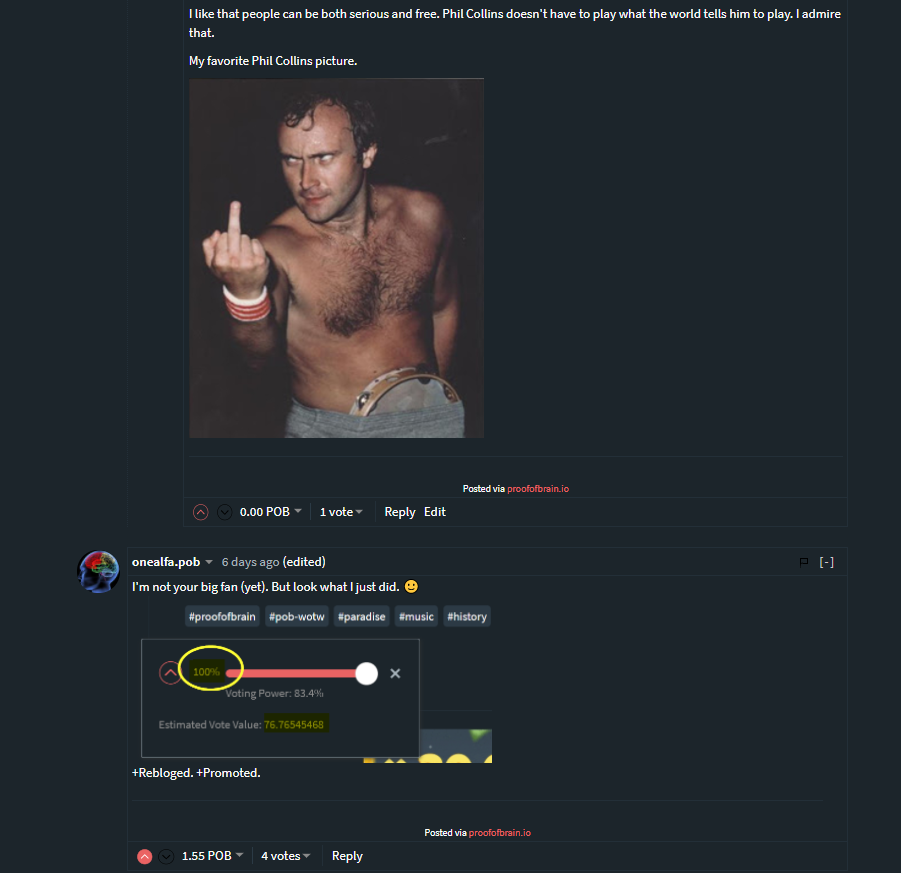 This comment falls on my last post from POB-WOTW (Evolution of Paradise) which still has a lot of competition to be ranking in Google. I don't write these posts to earn POB or even to earn an audience. I write these posts because it is a challenge and a discovery for me.
For the past week I have been looking to take a rest but have not been able to completely stop interacting online. I like the daily challenge to comment on a piece of art in the Pob art contest from @auina. I like @elricmoonslayer's random word challenge and the POBtalk daily from
@vempromundo.pob . This is kind of the POB cafe where you walk in and there are your buddies. I might not have hours to write a post, but I can stop in to say, "Hi. I'm still alive. I'm glad you are alive too."
The Green Olive Cafe is one of my favorite cafes near Seoul. This cafe is on Gangwha Island that belongs to the city of Incheon about one hour from Seoul. Here I can relax and think about a few things in perspective.
The garden is beautiful but the inside is even more inviting with a display of the family bong on the top shelf.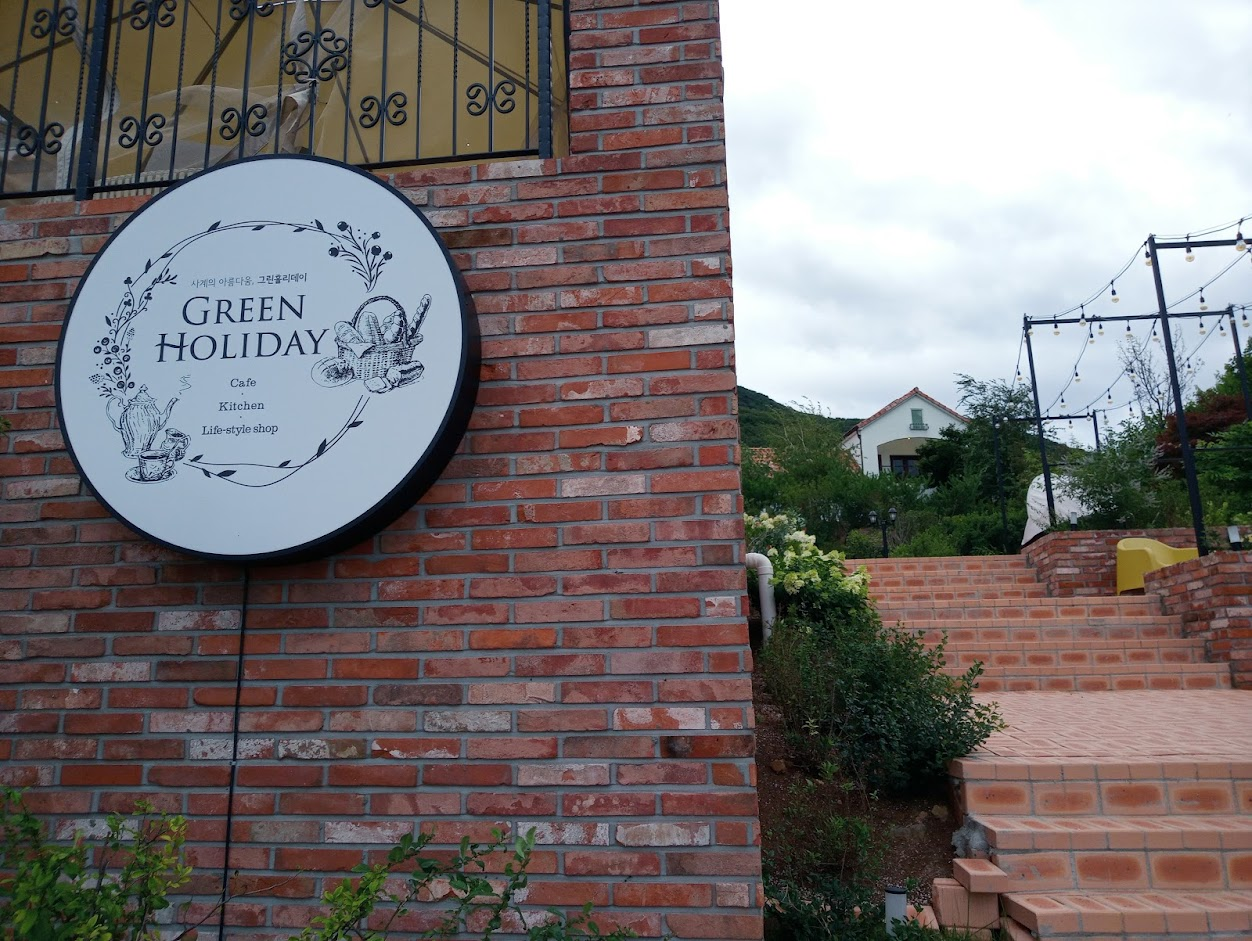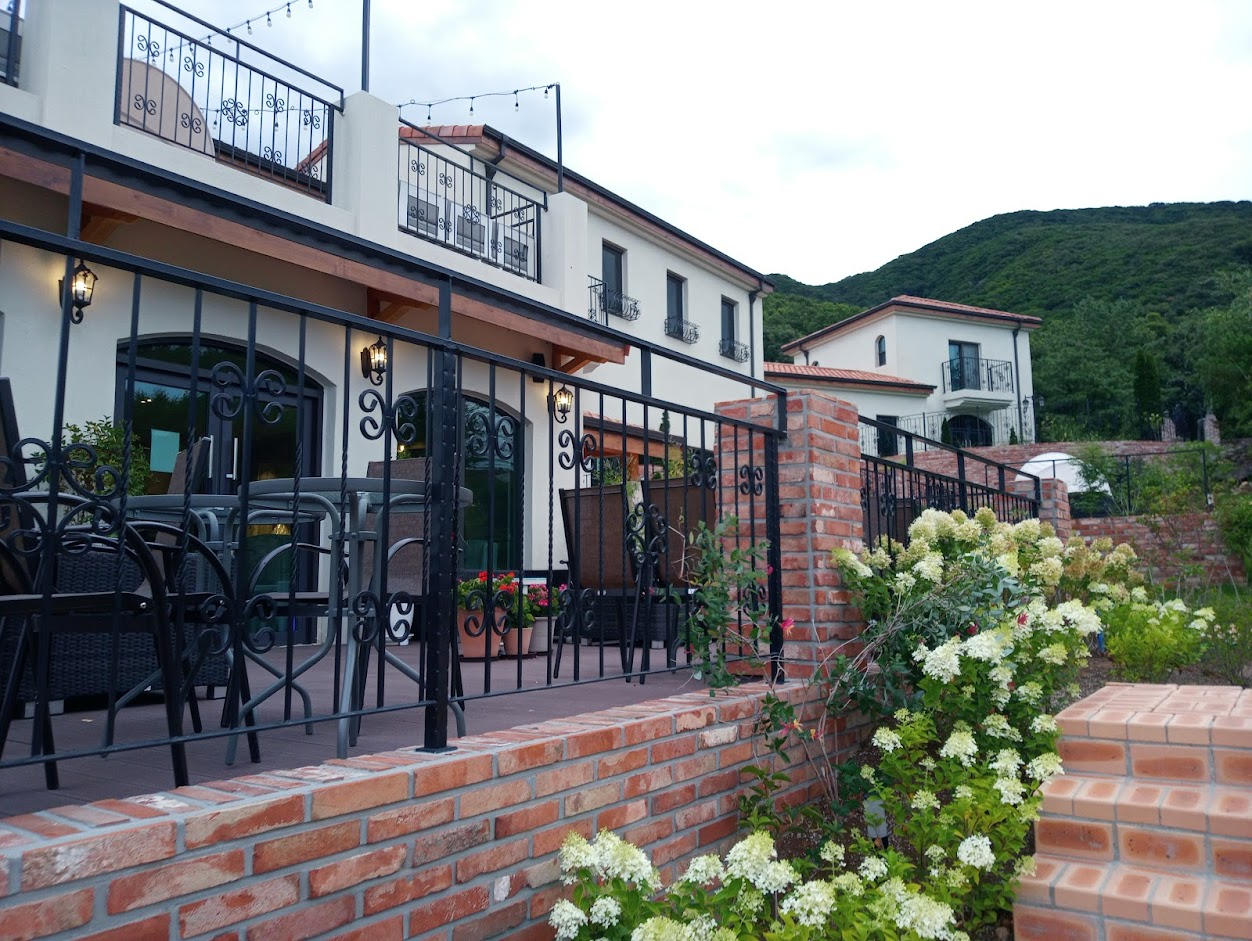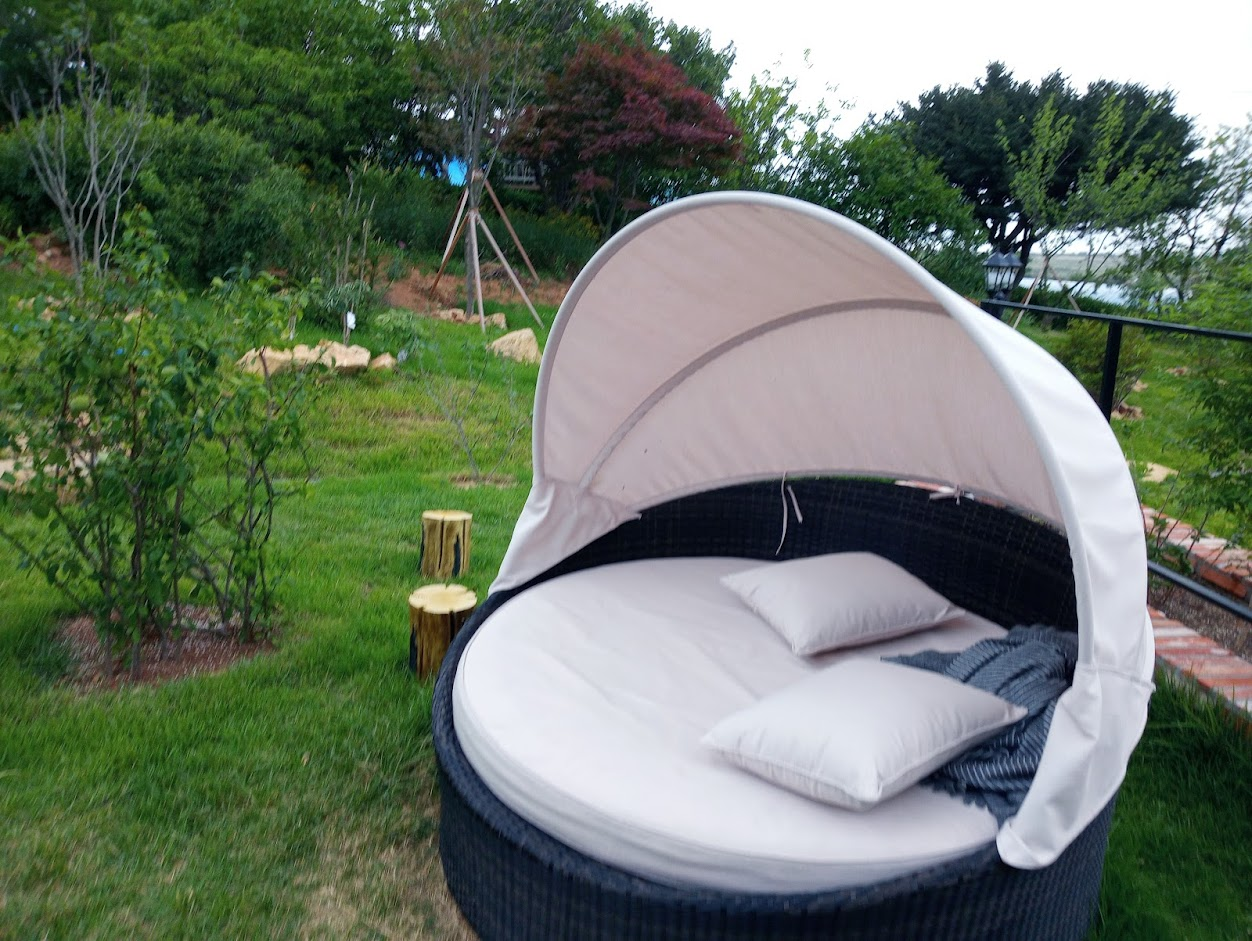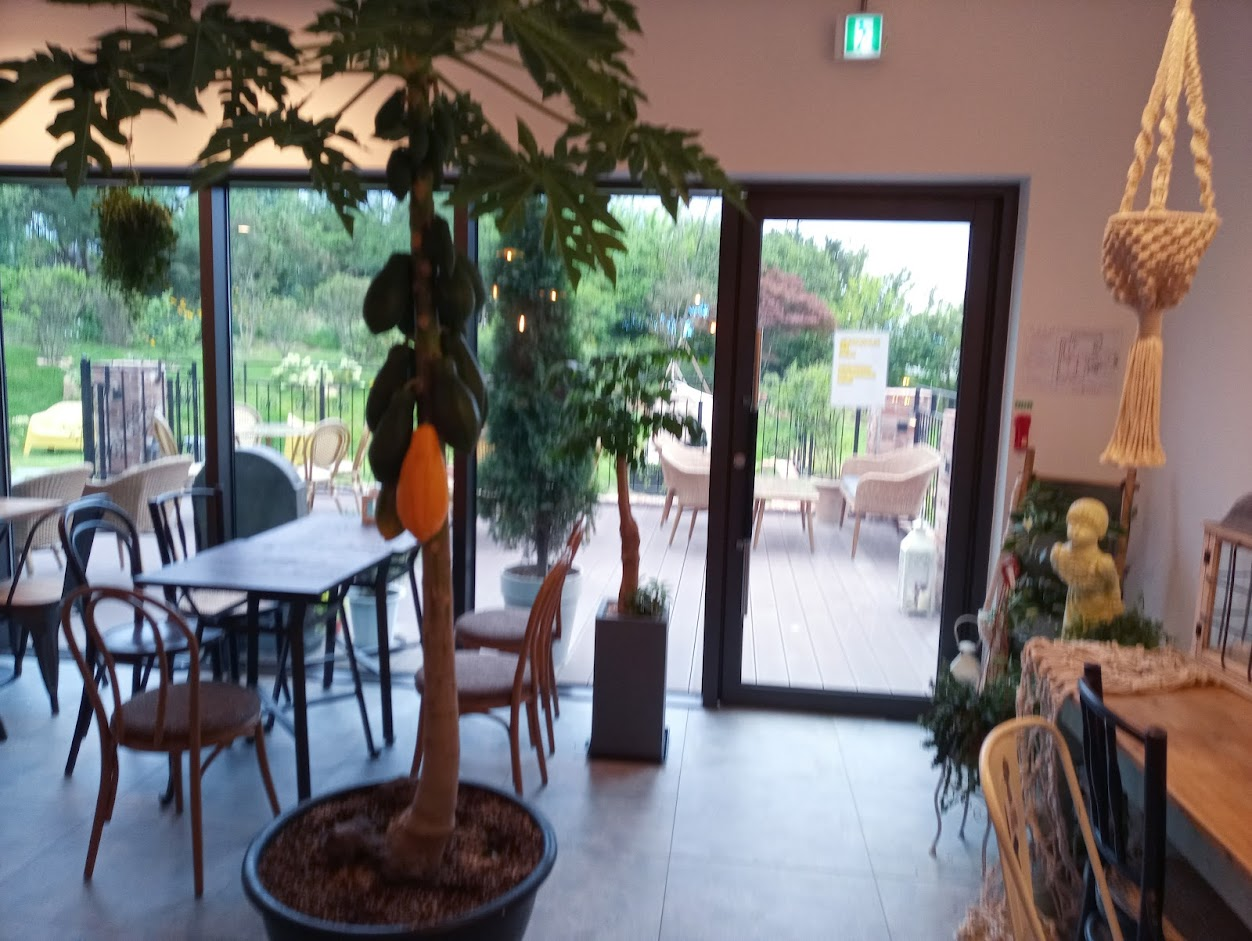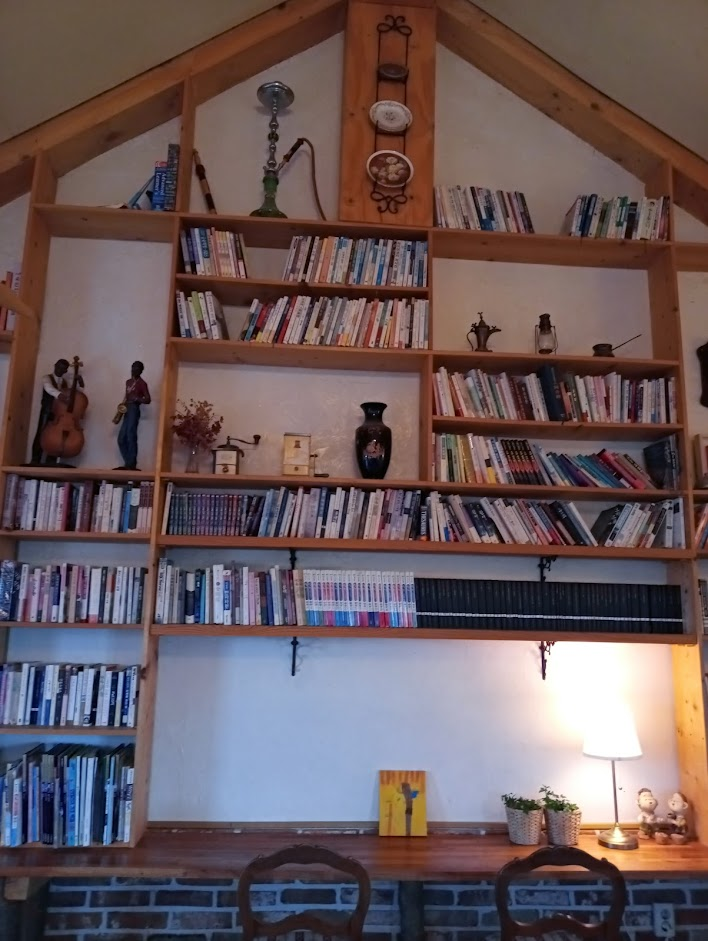 Korea is always a mystery to me as is the POB community. I write because I have a few things I want to say and I need to figure a few things out. Writing blog entries helps me to discover who I am and this is worth more than all the tokens I could get.
I am tempted to write about how I traded Splinterlands and collect close to 300% APR and how I have Leo Cubs in a Den collecting some crazy interest rate and how I staked all my hive-engine tokens and just watch them spill out every day but that's not cool.
I take one look at some of the cool people on Hive and see they really got their niche down. I really envy people who can record their life in that is simple for others to understand and contribute something special.
One day I'd like to do that too, but in the meantime I will just have some fun and collect some of that "internet money" on the way.
Don't forget to get yours as well. It will be worth more than gold.
I can't figure out for the life of me why I like these Canadaian singers but I love them.
---
---