Garden to Plate in 15 minutes (Life Hack)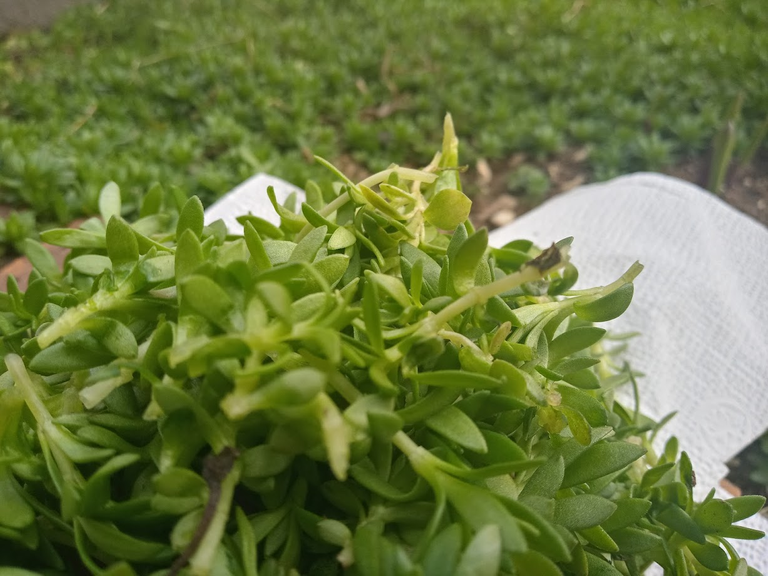 What a Find
This is stone crop. It is a very special plant that will grow as soon as the frost is gone. It is from the family Crassulaceae and is also known as Sedum (That's right Genus).
There is an abundance of this plant in Asia but variations can be found all over the world. I wish the Americans would consider replacing Kentucky blue grace with Sedum. It is a beautiful green that covers the lawn. You don't throw away the grass clippings. Instead you eat them. They are delicious although a bit acidic make a good addition to a salad or soup.
Stone Crop Bibimbap
This is a Korean favorite. Just go outside your do and collect what is growing. You probably want to wash it with some vinegar and water. We found a snail wandering through ours crop. You know it is good stuff if those critters are eating it.
Then we chopped up some lettuce, cabbage and kim (seaweed paper). We added a fried egg for protein and some pepper paste and sesame oil for flavor.
Mother nature gives us the flavor from the greens and stone crop never stops coming. I will add some to my tofu dwenjang soup for flavor.
(Yummy)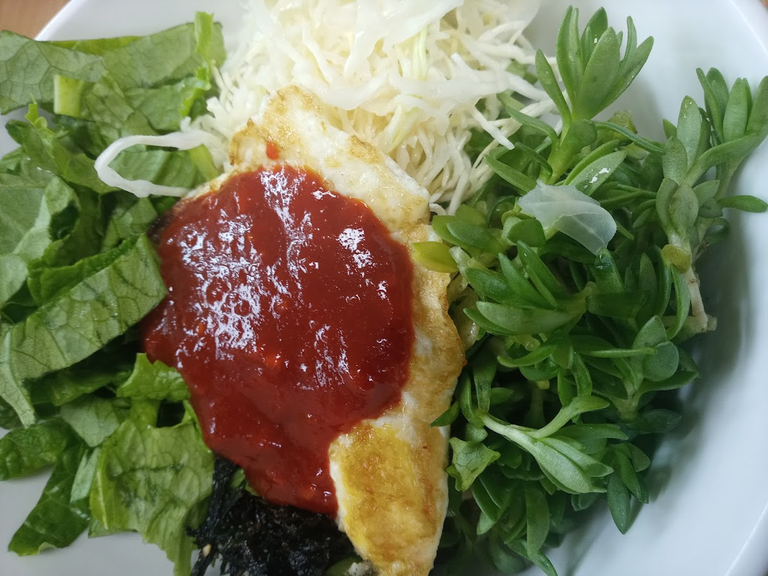 Some people call it a weed. I call it lunch.
---
---