Crypto is rat poison

JP Rat Poison
In a JP Morgan survey nearly half of institutional investment firms surveyed had labeled cryptocurrencies as "rat poison".
https://www.cnbc.com/2021/06/22/a-third-of-investors-think-bitcoin-is-rat-poison-jpmorgan-survey-says.html
The survey was conducted on June 11th at the JPMorgan's Macro, Quantitative and Derivatives conference with 3,000 drunk investors from about 1,500 institutions give or take a few.
I wasn't there, but I imagine the survey went something like this:
What is cryptocurrency?
A. A temporary fad 16%
B. Rat poison 49%
C. Yo Mama 35%
---
What is rat poison?
Three years ago when Bitcoin jumped to 9,000 dollars, Warren Buffet was asked what he thought about Bitcoin being called rat poison. He said, "It's probably "rat poison squared".
---
Yo Mama came in a very close second.
But why rat poison? Turn back the clock to 2014 when Bitcoin was selling at 100 dollars. We find the effects of rat poison on animals in the Spokane Washington Area and later the San Francisco Twin Peaks area.

https://www.nbcbayarea.com/news/local/poisoned-meatballs-found-again-in-twin-peaks/140039/
---
These rat poisonings have been connected to the low price of Bitcoin which even at 2014 was considered rat poison but not yet rat poison squared. Everyone please stay away from rat poison.
If you happen to come in close contact with crypto currencies please watch out for the following signs:
They might not occur immediately but after time you may notice bleeding from the gums, nose or skin, an upset stomach and possible cerebral edema, mental disturbances or confusion. Another sign is extreme thirst, dehydration and increased urination, vomiting, chills and shortness of breath and coma. Muscle spasms and seizures may also occur.
If you are experiencing any of these signs it is probable that you have already been exposed to cryptocurrency. You should call the poison control hotline immediately at 1-800-222-1222. If you or your pet has ingested cryptocurrrencies the effects may be reversed by induced vomiting.
Vets recommend filling a syringe with a solution of water and hydrogen peroxide and squirting that in the back of your throat to induce vomiting. If this doesn't work then perhaps stomach pumping could be used to kick the bull market back in place.
Take one more trip through history to 1976 when Albert Hoffman published "LSD – my problem child". Here is the story of a chemist who discovered LSD only to find it made illegal and poorly manufactured on the black market giving poison instead of healing (p. 38). https://maps.org/images/pdf/books/lsdmyproblemchild.pdf
The following case, which took place in 1970, is cited as an example of the possible dangers of black market LSD. We received for investigation from the police a drug powder distributed as LSD. It came from a young man who was admitted to the hospital in critical condition and whose friend had also ingested this preparation and died as a result. Analysis showed that the powder contained no LSD, but rather the very poisonous alkaloid strychnine.
(This book is more eye opening than the news today. There is a whole story of him meeting Aldous Huxley. What a trip!)
Stomp Out the Rat Poison
If we learned anything from Albert Hoffman it is the wonderful assistance of the centralized government that made his discovery stomped out as rat poison. Now they are doing it to bitcoin.
They are afraid of the rat poison so they are stomping it out. And good people like Warren Buffet, Marko Kolanovic and Dubravko Lakos-Bujas know a rat when they see one.
The JP Morgan survey showed that 80% of companies that had not bought cypto by now are so chicken they are waiting for the next bull run like the bull shit idiots they are. The survey shows 95% believe fraud is somewhat prevalent in the crypto world.
How would they know?
In other news.
...This just in:
China says the apple is also rat poison.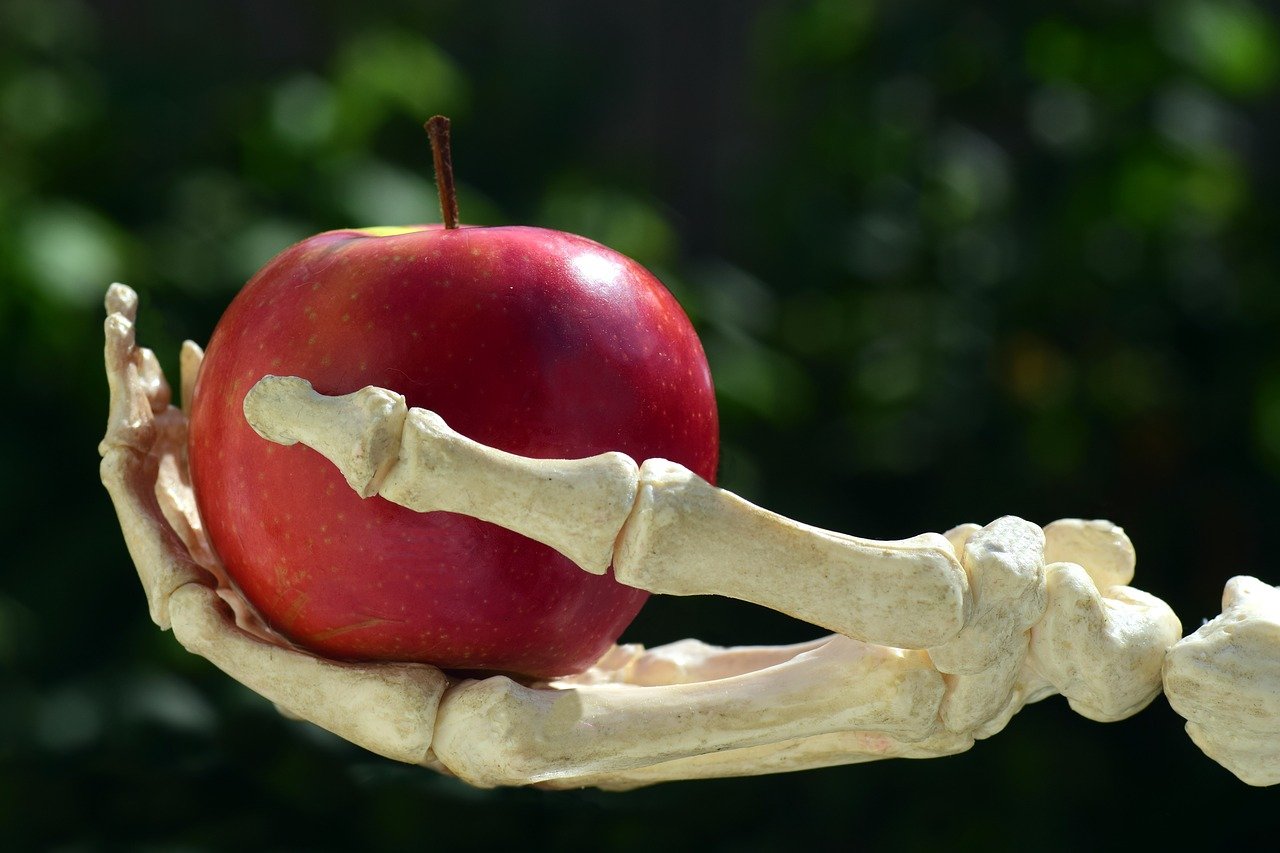 And finally the tweet from catch me if you can:
"I have nothing.
Yet I regret nothing."
Mc a Free
---
Posted via proofofbrain.io
Disclaimer: This is not financial advice or health advice... only for entertainment purposes.
---
Posted via proofofbrain.io
---
---