🌱Talks and anecdotes of Marijuana - 💚Mexico one step away from legality- // 🌱Charlas y anécdotas de Marihuana - 💚México a un paso de la legalidad-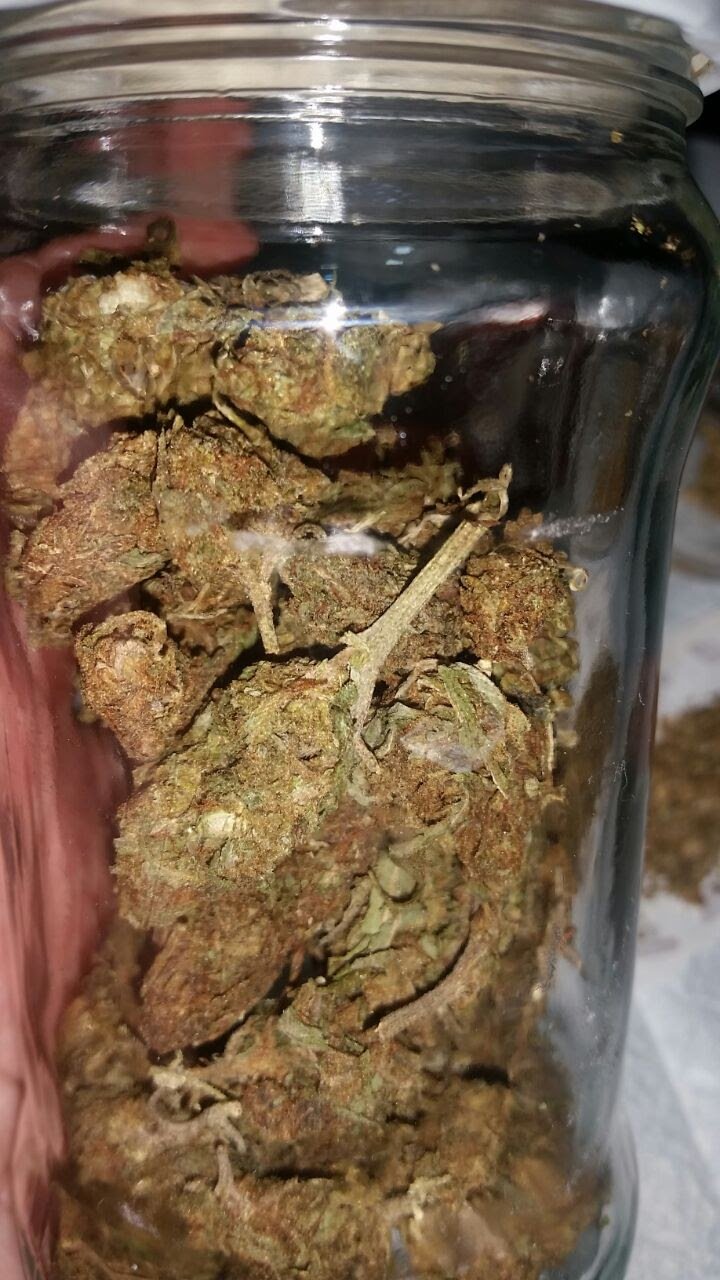 ---
Buenas tardes fumetas!!
Ayer estuve hablando con mi primo que se fue a vivir a México hace un año. Con él tenemos una linda conexión, no sólo porque fumamos marihuana sino también porque queremos vivir en un mundo libre, sin restricciones para el consumo libre. Ustedes ya saben de lo que les hablo ¿no es cierto?. Además somos dos locos Sagitarianos, y los que conocen de signos, ya deben saber a lo que me refiero!! jijiji😄
Good afternoon stoners !!
Yesterday I was talking with my cousin who went to live in Mexico a year ago. We have a nice connection with him, not only because we smoke marijuana but also because we want to live in a free world, without restrictions for free consumption. You already know what I'm talking about, don't you? We are also two crazy Sagittarians, and those who know signs, should already know what I mean!! hee hee😄
---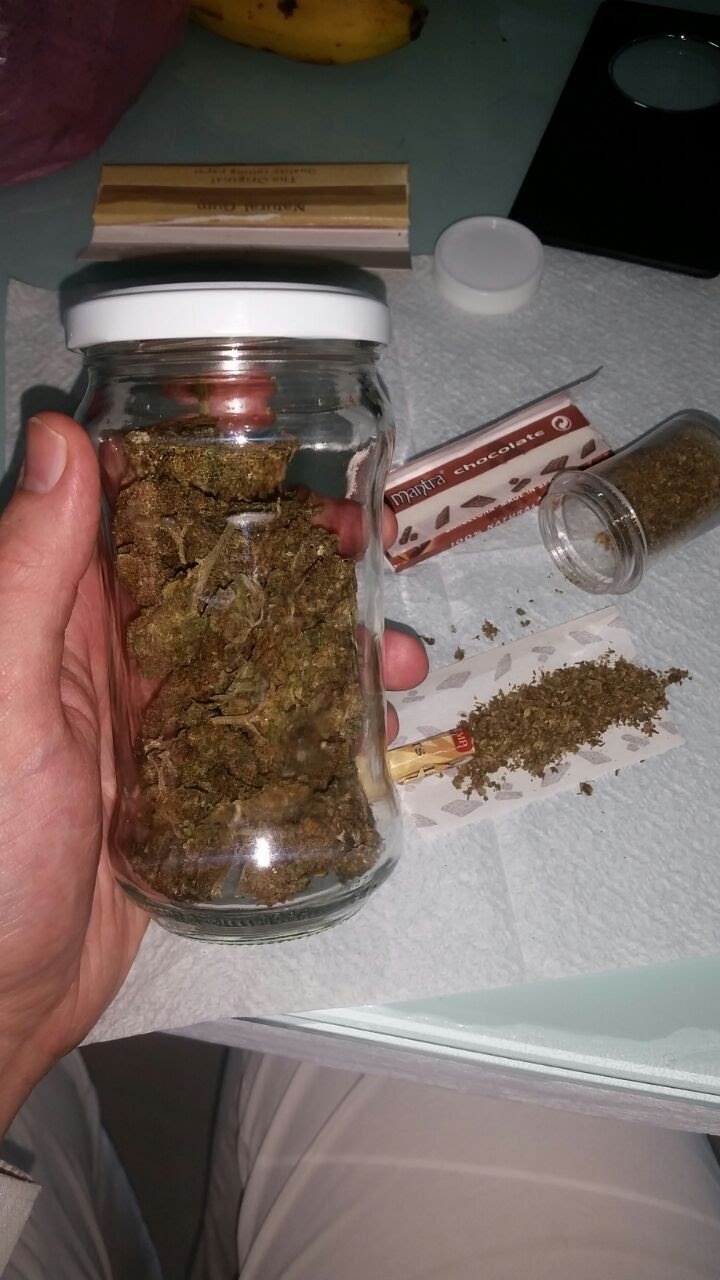 ---
Me envió estas fotos, de las flores que cultivó la última vez. Me dijo que eran unas Movi Dick, muy ricas y pegajosas, llenas de resina. 💚
Me contó que está muy atento y afín a los movimientos que se han producido últimamente en México con el tema de la regulación cannábica. Todos sus amigos integran movimientos para la Legalización, y espero que pronto puedan lograr que las reformas que piden sobre el proyecto de ley, se realicen. Si quieren leer un poco sobre el tema les dejo un artículo muy bueno aquí.
He sent me these photos, of the flowers he grew last time. She told me they were Movi Dick, very rich and sticky, full of resin.💚
He told me that he is very attentive and related to the movements that have occurred lately in Mexico with the issue of cannabis regulation. All his friends are members of movements for Legalization, and I hope that they will soon be able to ensure that the reforms they ask for on the bill are carried out. If you want to read a little about the subject, I leave you a very good article here.
---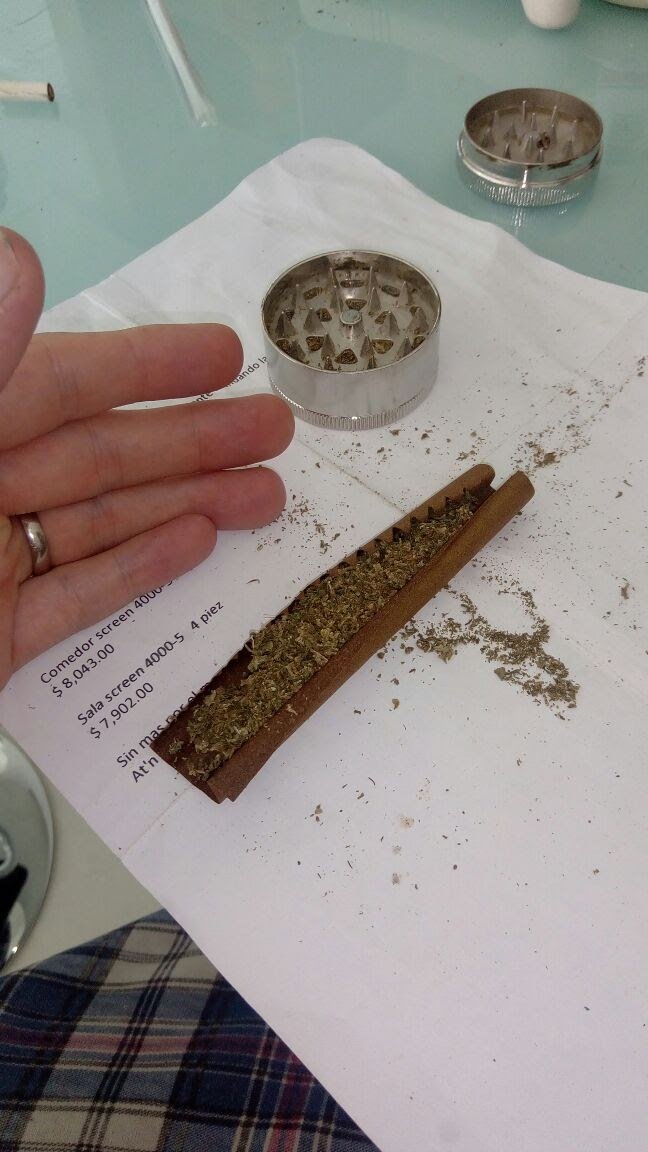 ---
Ayer estuvo fumando con BLUNT de fresa que le da un toque frutal a cada bocanada de humo aspirada. Los Blunt son buenos para ciertas ocasiones, pero si me preguntan, prefiero el papel super fino y orgánico si es posible. 🌱
Yesterday he was smoking with strawberry BLUNT which adds a fruity touch to every puff of smoke inhaled. Blunts are good for certain occasions, but if you ask me, I prefer super fine, organic paper if possible.🌱
---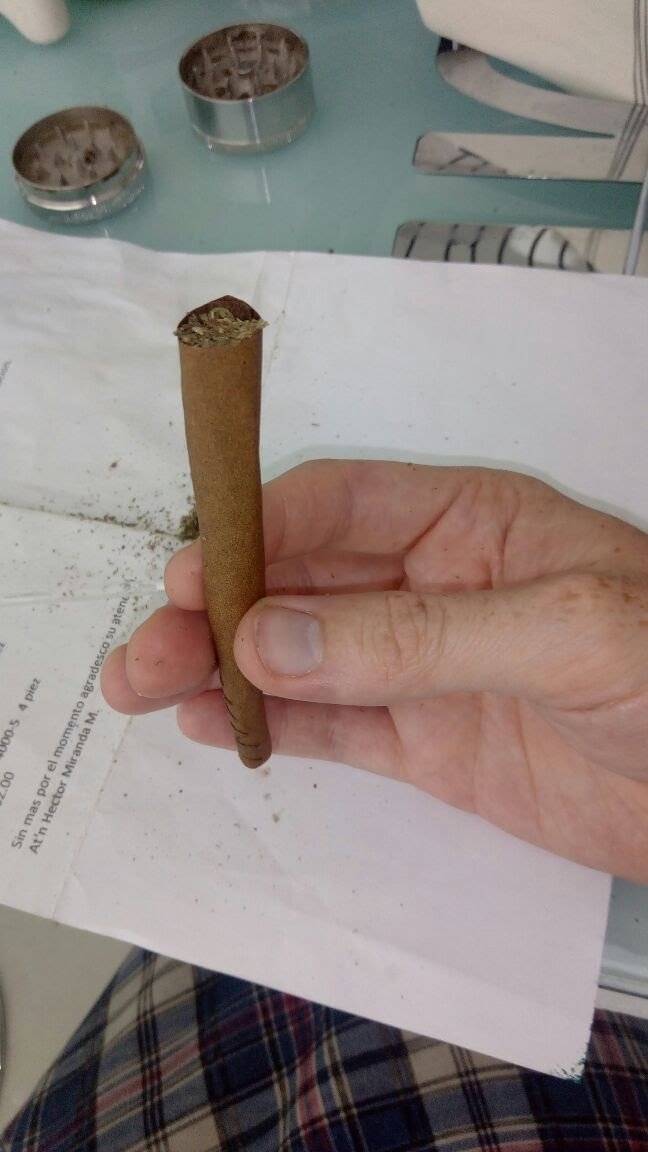 ---
Estuvimos recordando viejas épocas, de cuando teníamos el cultivo juntos, y de las semillas que queríamos elegir, que estuvimos como un mes entero cambiando de opinión hasta que nos decidimos. Todas las experiencias vividas con mi primo, son únicas e irrepetibles, adoro a Christian y sus locas ocurrencias. Lo he seguido en algunas locuras, y él me ha seguido a mi. Y eso no tiene valor alguno, salvo en nuestros corazones. Ojalá volvamos a encontrarnos pronto!! 🙌
We were remembering old times, of when we had the crop together, and of the seeds that we wanted to choose, that we spent like a whole month changing our minds until we decided. All the experiences with my cousin are unique and unrepeatable, I adore Christian and his crazy occurrences. I have followed him in some crazy things, and he has followed me. And that has no value, except in our hearts. I hope we meet again soon!!🙌
---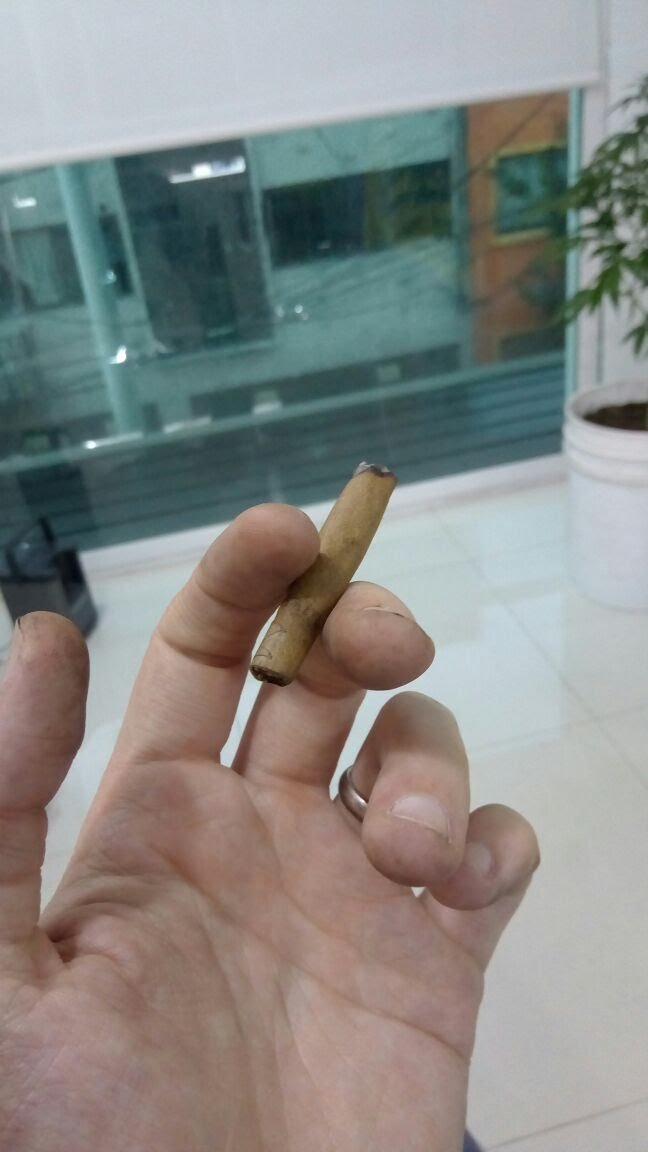 ---
Una anécdota corta y muy graciosa que quedó para la historia, fue una noche que fui a visitarlo y le dije, voy al patio a ver las plantas. Ok, fui y volví rápido y le dije: Las plantas no estan!! 😱 No saben la cara de ese muchacho, quedó pálido 😲y cuando reaccionó salió para corroborar, y claro que estaban ahí, era una broma que le estaba haciendo. Yo quedé muerta de risa y él casi me mata!! 😝Jajajajajaja estuvo muy graciosa su cara, no la olvidaré nunca más!!
Espero tengan excelente día!!
Buenos humos!!🤩
A short and very funny anecdote that remains for the story, it was one night that I went to visit him and I told him, I am going to the patio to see the plants. Ok, I went and came back quickly and I said: The plants are not there! 😱 They do not know the face of that boy, he was pale😲 and when he reacted he went out to corroborate, and of course they were there, it was a joke that he was playing on him. I was laughed to death and he almost killed me!! 😝Hahahahaha, his face was very funny, I will never forget her again!!
I hope you have an excellent day!!
Good fumes!!🤩
---
@mimi05
---
---
---