My first marijuana cigars... archive photos, memes and more... Part I // Mis primeros cigarros de marihuana... fotos de archivos, memes y más... Parte I
---
---
Buen lunes mis queridos amigos fumetas! Hoy vengo a traerles imágenes de mis archivos personales y todas son sobre cannabis. Pues hace poco tuve que limpiar mi teléfono que estaba con demasiadas cosas y bueno, mirando y buscando para armar contenido, se me ocurrió que podía hacer un par de post dedicados a mis archivos de todo tipo relacionado con la weed. asique sin más preámbulos... empecemos!!
La imagen de arriba pertenece a mi archivo de 2014, uffff si hará tiempo que consumo esta plantita. Pero les cuento que aquí en el Sur hace muy pocos años que se planta porque además de ser ilegal, no se conseguían ni semillas, ni biofertilizantes o bioinsumos, hasta la parafernalia era escasa en aquellos tiempos.
Asique cuando no teníamos flores, comprábamos el famoso prensado paraguayo, que claramente venía de Paraguay, y como contó Damián en el 2do capítulo de LEGAL (lo pueden ver si hacen clic acá), el paraguayo venía podrido y pensábamos que así pegaba más y era todo lo contrario! Imagínense que estuvimos tiempo consumiendo ese pasto feo que decían que hasta lo orinaban para que se "cure".
Good Monday my dear stoner friends! Today I come to bring you images from my personal files and they are all about cannabis. Well, recently I had to clean my phone that was with too many things and well, looking and searching to put together content, it occurred to me that I could make a couple of posts dedicated to my files of all kinds related to weed. so without further ado... let's get started!!
The image above belongs to my archive from 2014, uffff if I have been consuming this little plant for a long time. But I tell you that here in the South it has been planted only a few years ago because, in addition to being illegal, no seeds, biofertilizers or bio-inputs were obtained, even paraphernalia was scarce in those days.
So when we didn't have flowers, we bought the famous Paraguayan pressing, which clearly came from Paraguay, and as Damián told us in the 2nd chapter of LEGAL (you can see it if you click here), the Paraguayan came rotten and we thought that this way it hit more and it was the opposite! Imagine that we spent time consuming that ugly grass that they said was even urinated to "heal" it.
---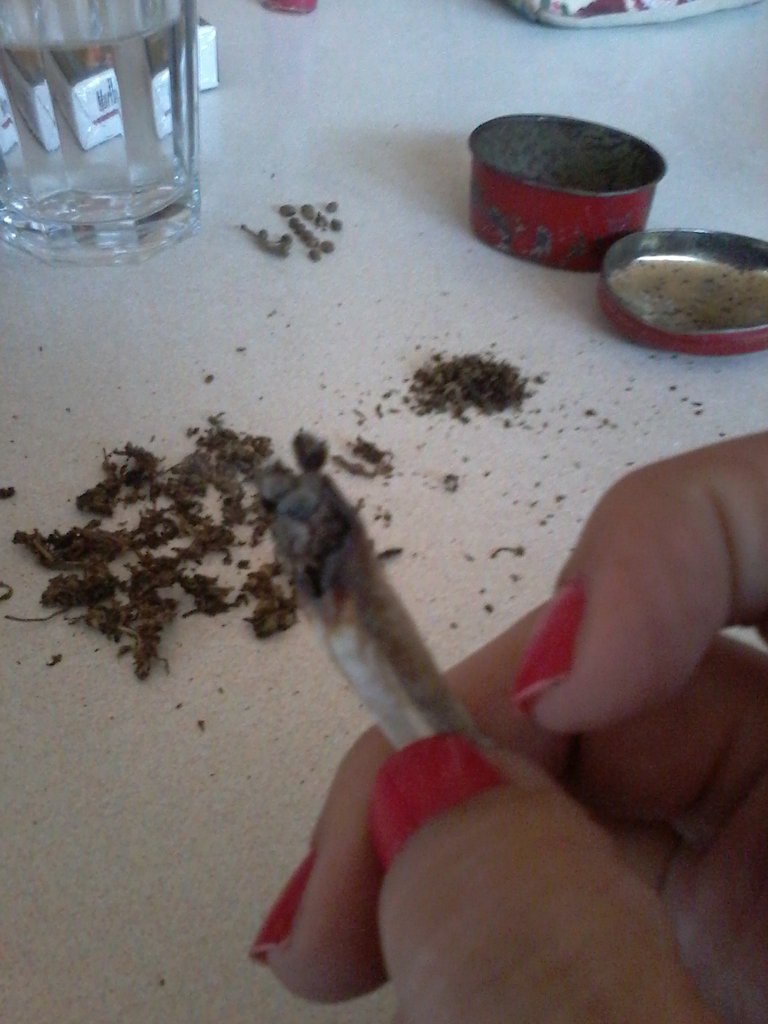 ---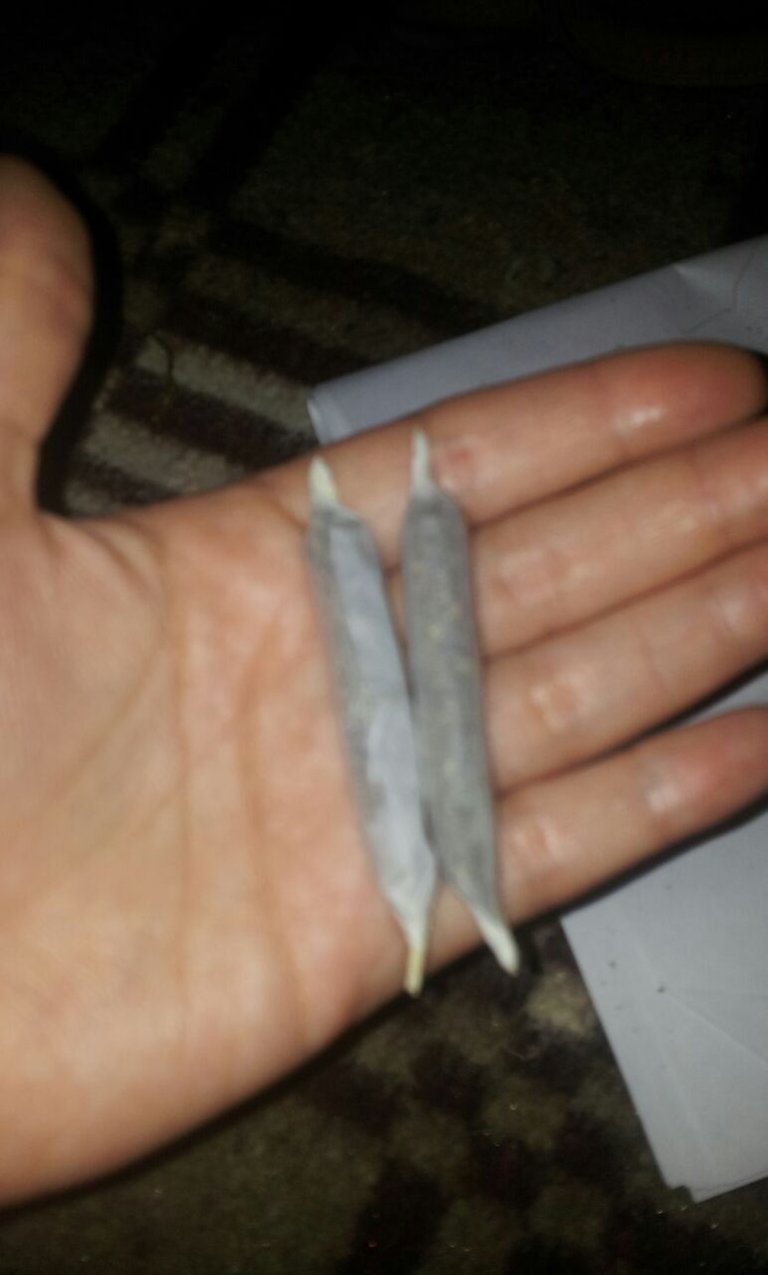 ---
Como podrán apreciar ese prensado tenía muchas semillas y todo dependía si recién llegaba o si ya tenía semanas... pues si estaba pegajoso te lo cobraban más caro, si estaba seco era más barato. Soy de las que prefiero siempre una buena flor, pero en mi ciudad no había muchos tranzas, y los pocos que había vendían todo y se terminaba lo bueno muy rápido y no quedaba otra opción que comprar un 25gr de prensado.
Mis porros eran unos caramelos jajajajaja si ven en la foto, esos dos los armé yo. Y bueno uno va aprendiendo a medida que pasa el tiempo y va armando cada vez más. Sin dudas hoy mejoré bastante. Más abajo les dejo fotos para que vean la evolución!!
As you can see, that pressing had a lot of seeds and it all depended if it just arrived or if it had already been for weeks ... because if it was sticky they would charge you more expensive, if it was dry it was cheaper. I am one of those who always prefer a good flower, but in my city there were not many traces, and the few that there were sold everything and the good was finished very quickly and there was no other option but to buy a 25g of pressing.
My joints were some candies hahahaha if you see in the photo, those two were put together by me. Well, one learns as time goes by and builds more and more. Without a doubt today I improved a lot. Below I leave photos so you can see the evolution!
---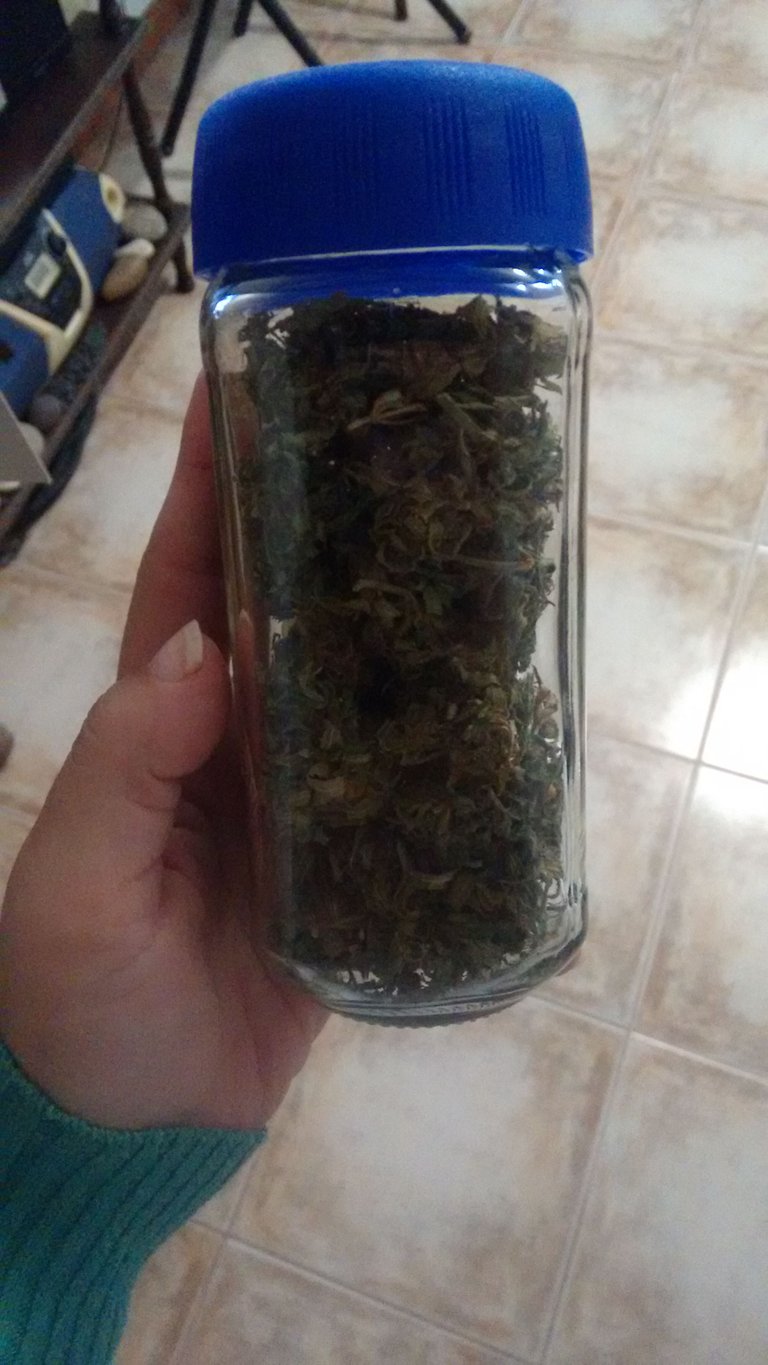 ---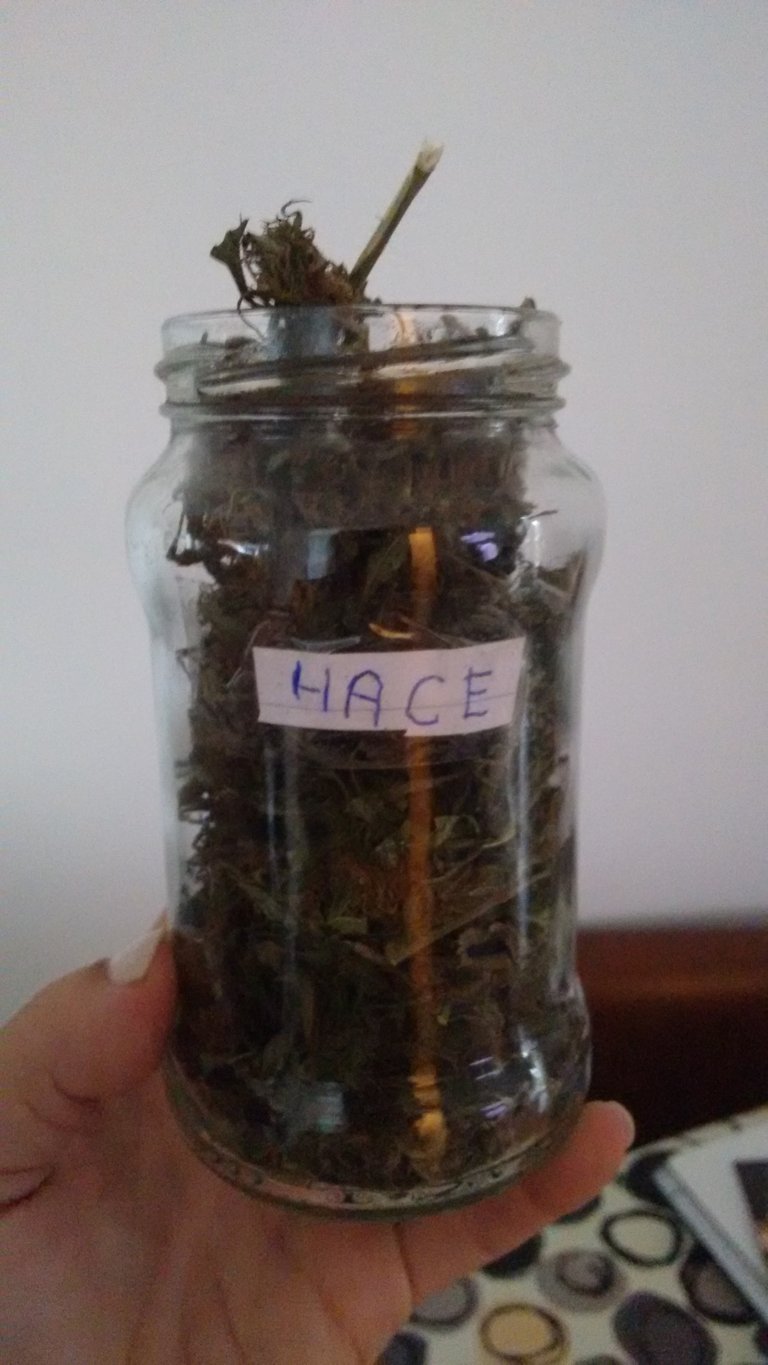 ---
A medida que fue pasando el tiempo, fui adquiriendo flores de cultivadores locales que truequeaban por alimentos o ropa. Asique a partir de 2016 aproximadamente, yo ya tenía más amor por las flores y ya se podía empezar a ver más parafernalia, más variedades, más información.
No se rían, la segunda foto son flores Purple Haze, pues mi amigo para hacerme enojar, porque sabe que no me gustan los errores de ortografía, lo escribió con C, casi lo mato!! Se moría de risa cuando vió mi cara de... esto anda mal... está mal escrito!! jajajajajajaaj
Extraño a Kuatilo mi gran amigo fumanchero, ya podré contarles más sobre él y otros compas que son afines al cannabis!!
As time went by, I was acquiring flowers from local growers who bartered for food or clothing. So from about 2016 on, I already had more love for flowers and I could start to see more paraphernalia, more varieties, more information.
Do not laugh, the second photo is Purple Haze flowers, well my friend to make me angry, because he knows that I do not like spelling errors, he wrote it with C, I almost killed him !! He was dying of laughter when he saw my face of... this is wrong... it is misspelled!! hahahahahahaa
I miss Kuatilo, my great smoker friend, I will be able to tell you more about him and other compas who are related to cannabis!!
---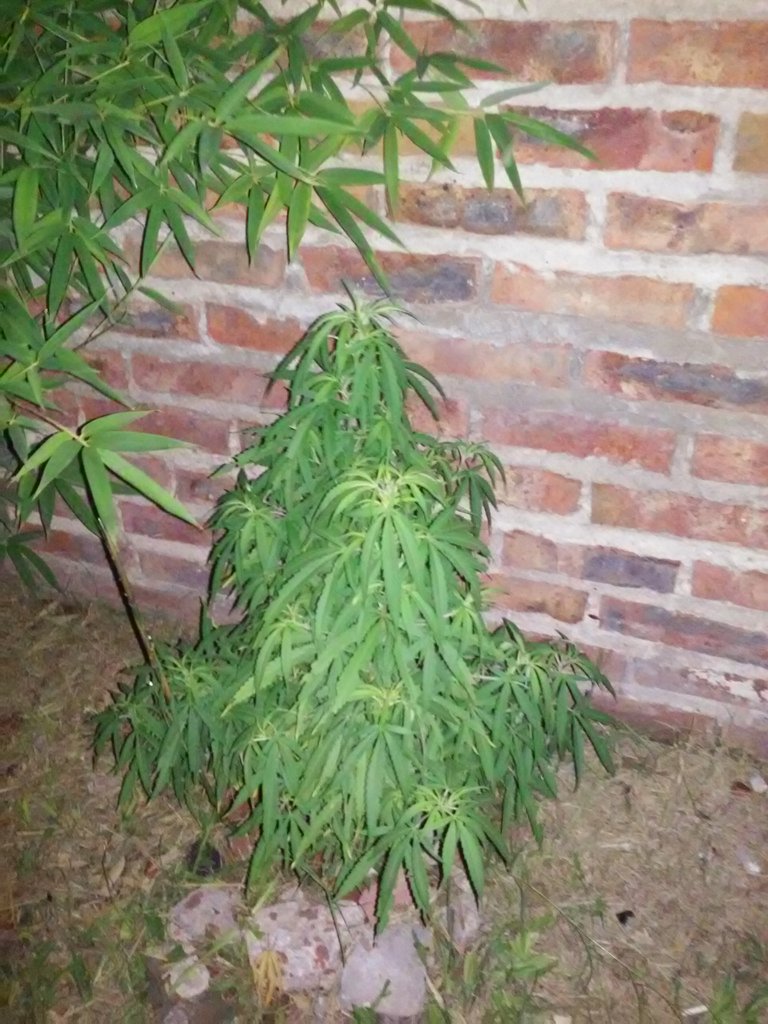 ---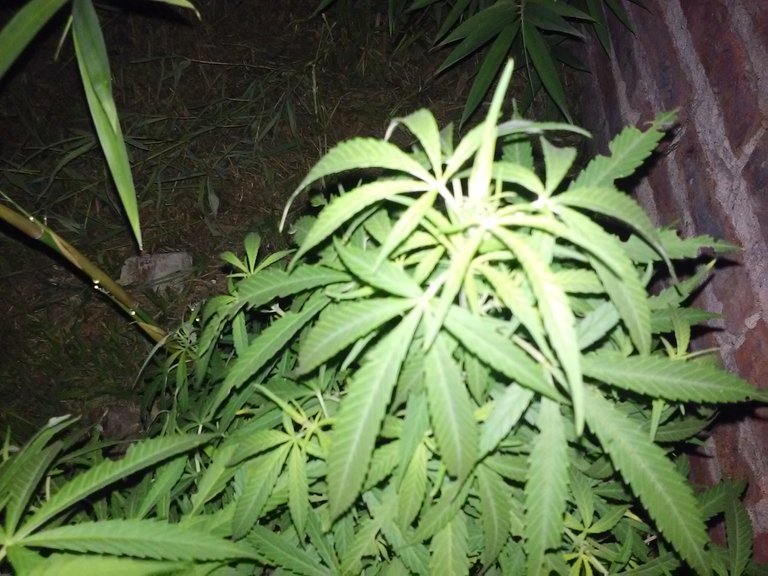 ---
En esa misma época empezamos a probar con amigos hacer nuestros propios cultivos, para ver qué salía. Pues plantábamos en algún rincón de la casa donde sus madres no pudieran ver. Y cada tanto de noche íbamos a ver cómo evolucionaban.
En ese momento no teníamos idea de engordes y bioinsumos, pues recién estábamos incursionando en el tema del autocultivo. Asique todo lo que hacíamos era por recomendaciones de otros y por experiencias de compañeros.
Recuerdo que una de las plantas que teníamos murió porque le tiramos cáscaras de cebolla mezclada con otras. Pues no sabíamos que la cebolla era tan ácida que podía matar las raíces. Y bueno así fuimos aprendiendo lo que SI y lo que NO ponerle a nuestras nenas!
At the same time we began to try with friends to make our own crops, to see what would come out. Well, we planted in some corner of the house where their mothers couldn't see. And every so often at night we would see how they evolved.
At that time we had no idea about fattening and bio-inputs, as we were just getting into the issue of self-cultivation. So everything we did was based on the recommendations of others and the experiences of colleagues.
I remember that one of the plants we had died because we threw onion peels mixed with others on it. Well, we did not know that the onion was so acidic that it could kill the roots. And well, that's how we learned what YES and what NOT to put to our girls!
---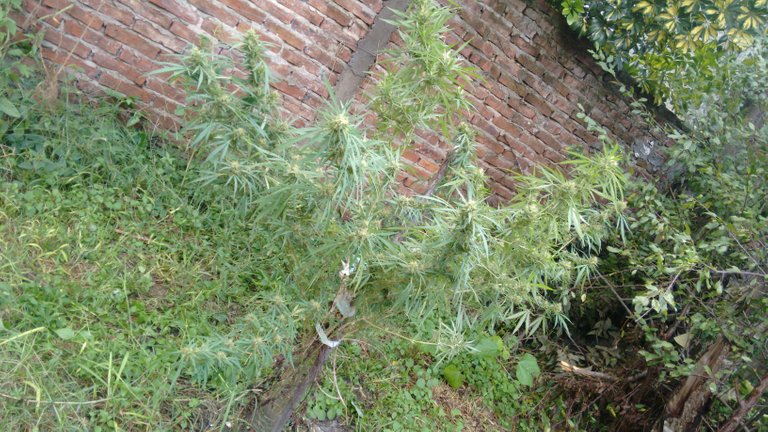 ---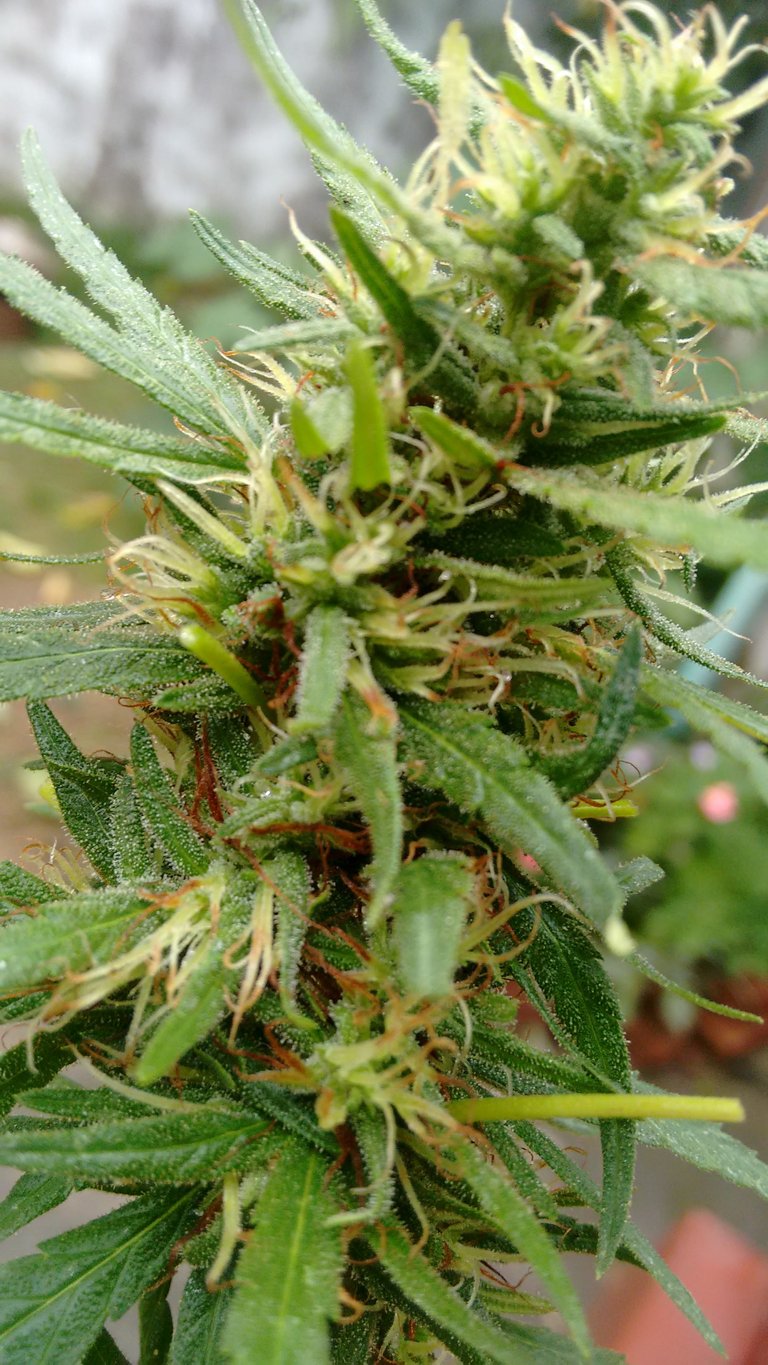 ---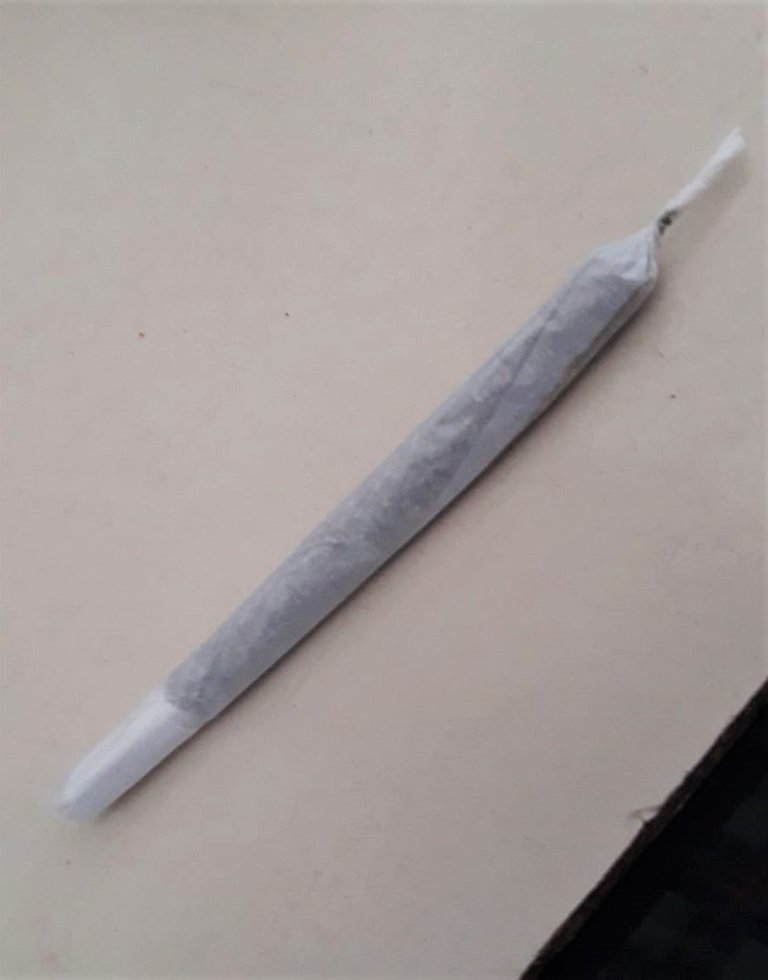 ---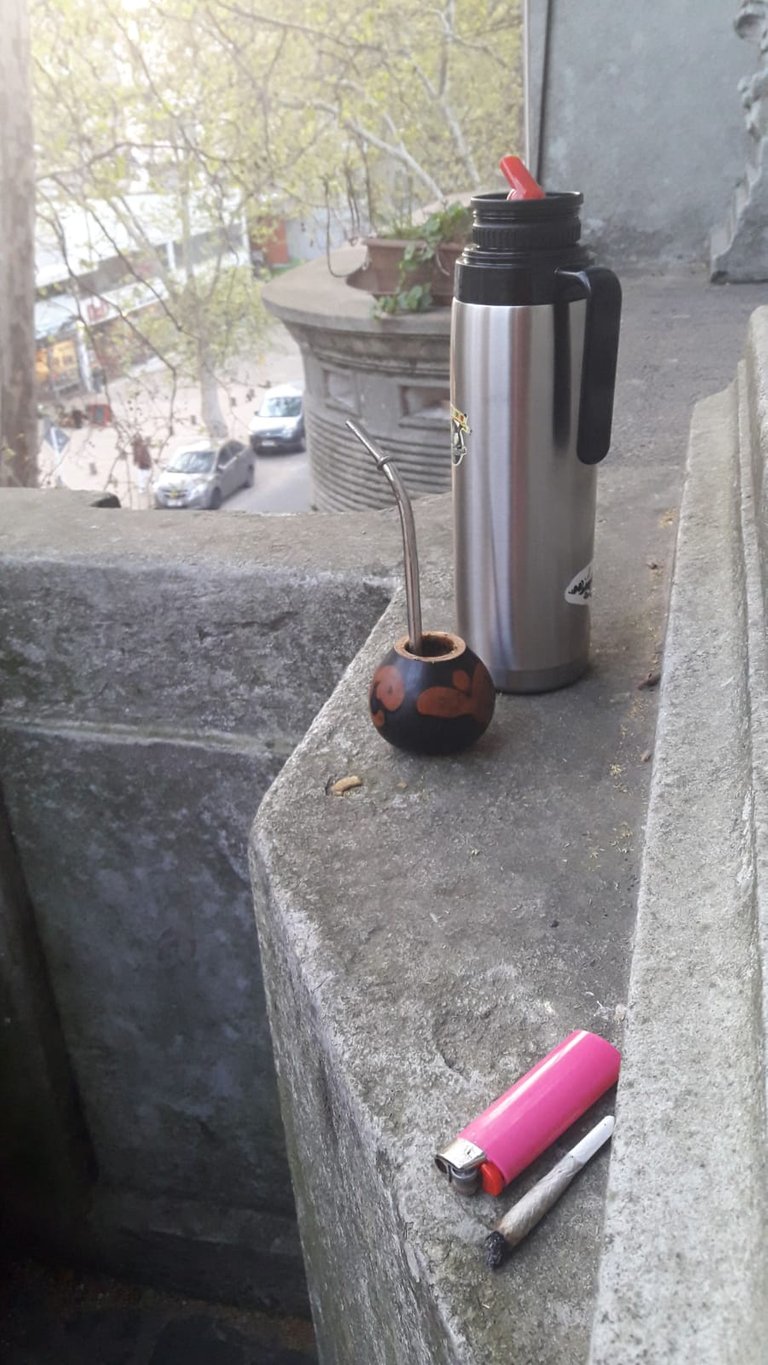 ---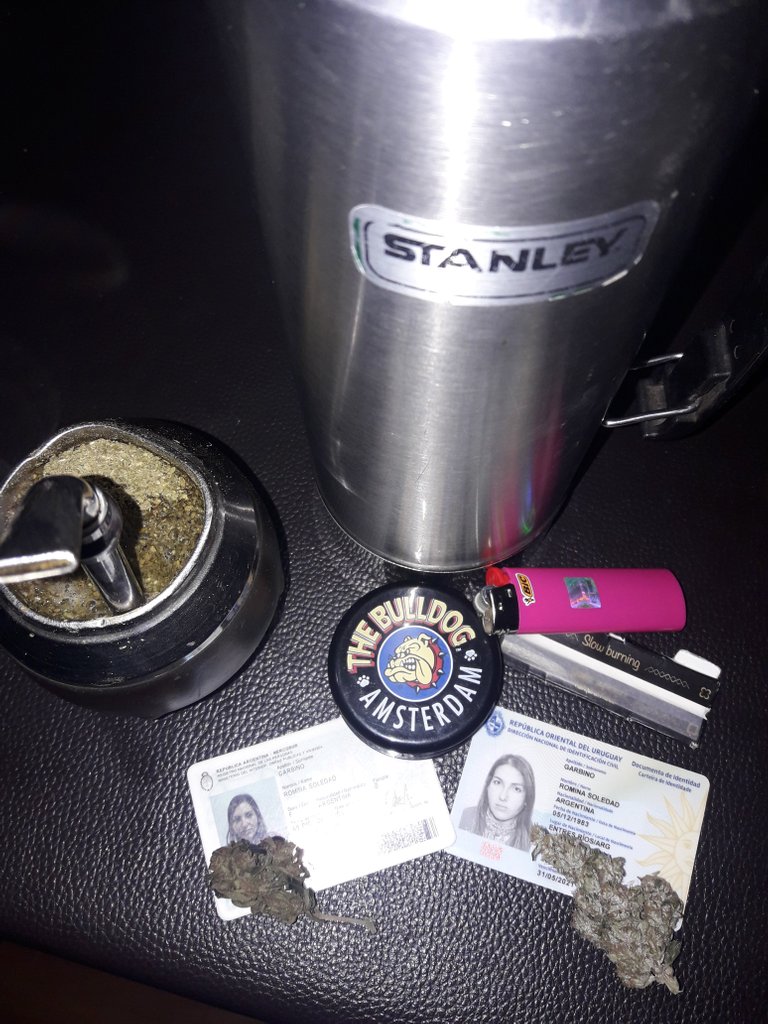 ---
En este popurrí de fotos podemos encontrar de todo. Desde la primer imagen con una planta de una de mis amigas, recuerdo que ella fue una de las primeras en usar toallitas ecológicas, y nos contaba que a sus plantas le ponía su período diluido 1 en 10 en agua sin cloro y que la planta se puso hermosa cuando empezó a ponerle de sus fluídos. Bueno podrán ver los cogollos en la segunda imagen.
La que sigue es un porrito de hace un par de años... 2019 cuando estaba viviendo en la pensión en Cordón Montevideo, la imagen que sigue es en el balcón, con el mate preparado y el porrito a la mitad.
Y la última es una foto muy particular, pues además del mate y las flores, están mis dos cédulas, la de Argentina y la Uruguaya que me acababan de otorgar como residente permanente, ahora gracias a Dios ya tengo la Residencia Legal.
In this medley of photos we can find everything. From the first image with a plant of one of my friends, I remember that she was one of the first to use ecological wipes, and she told us that her plants had their period diluted 1 in 10 in water without chlorine and that the plant was she got beautiful when she started putting on her fluids. Well you can see the buds in the second image.
The one that follows is a joint from a couple of years ago... 2019 when I was living in the pension in Cordón Montevideo, the image that follows is on the balcony, with the mate prepared and the joint in half.
And the last one is a very particular photo, because in addition to the mate and the flowers, there are my two identification cards, the one from Argentina and the Uruguayan one that had just been granted to me as a permanent resident, now thank God I already have a Legal Residence.
---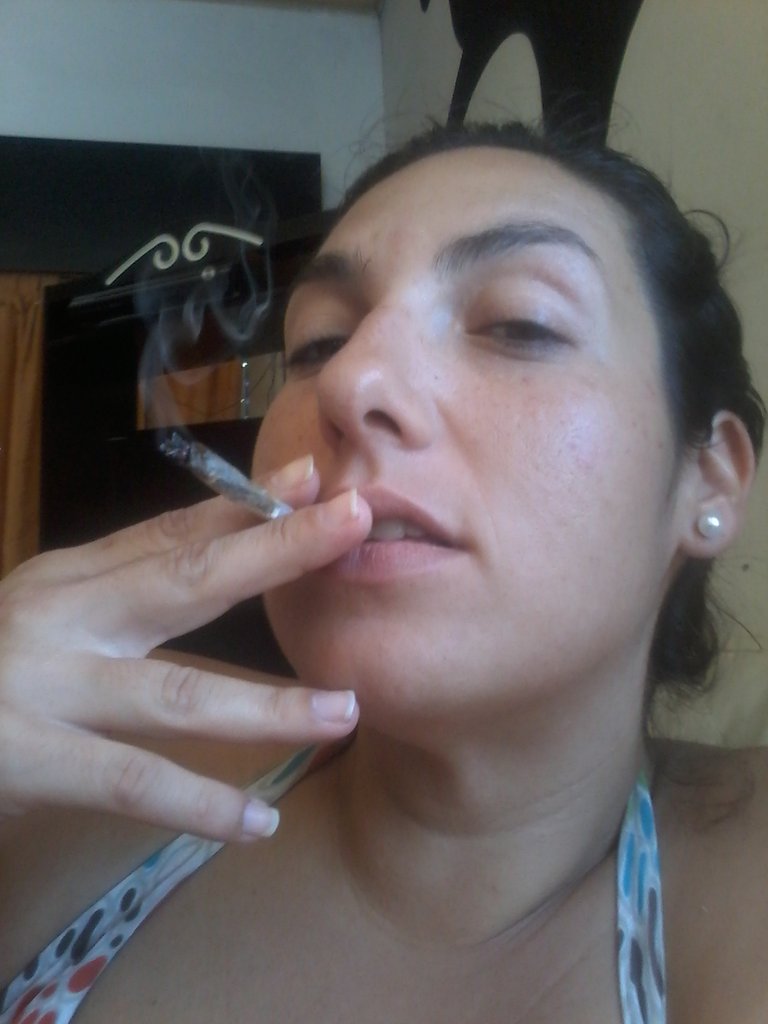 ---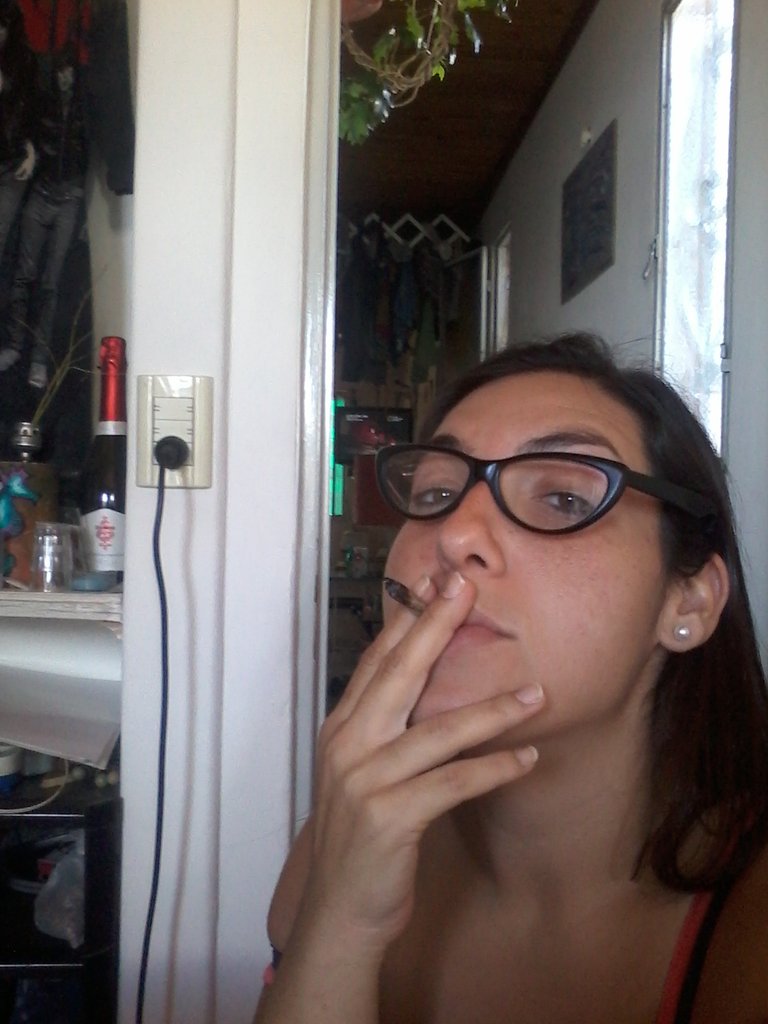 ---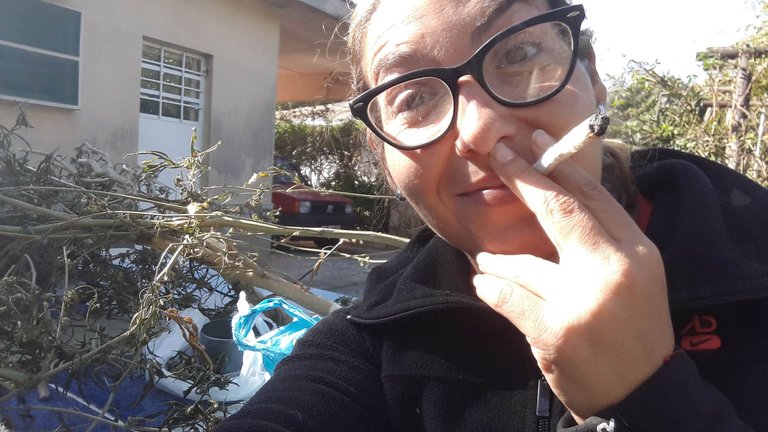 ---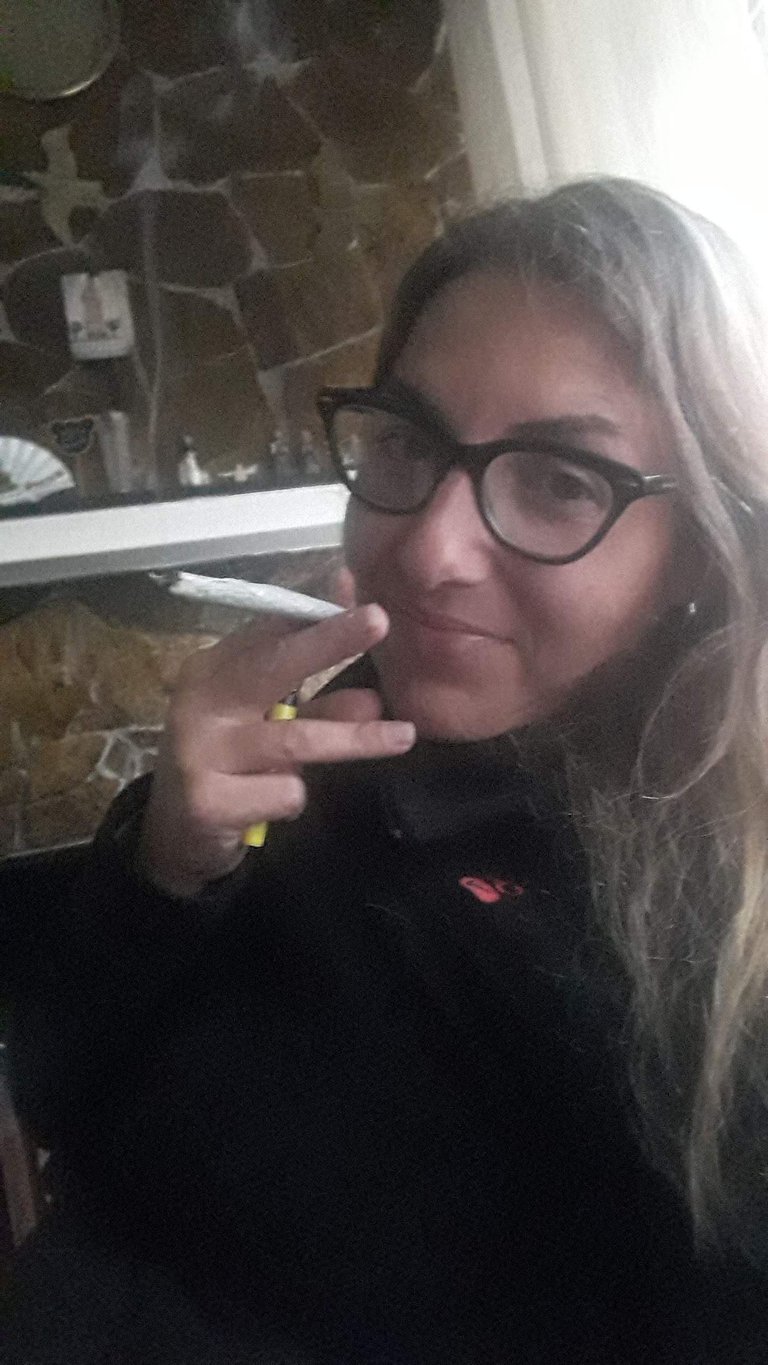 ---
Ahora toca la parte de mis fotos consumiendo cannabis. Desde la primer foto, que remite al 2014, la que sigue es de 2015, la siguiente ya es de 2019, y la última de 2020. Tengo muchás más, pero vendrán para la Parte II.
SI bien me hice un poco más vieja, mis ganas de aprender sobre esta planta fue creciendo cada vez más a tal punto de querer venir a vivir a Uruguay para poder aprender más ya que aquí se legalizó el consumo y autocultivo, y aunque en Argentina ya regularizaron el cultivo de CBD, no el de THC, por lo menos ya se puede plantar por una cuestión medicinal y eso es muy positivo.
Sé que falta regular muchísimo, aquí mismo en Uruguay hace falta que la ley se modifique para que el cannabis pueda llegar a todos, sin importar la clase social. Marihuana medicinal para todos!! Ese debería ser un derecho, así como tenemos derecho a la salud pública, que el cannabis sea de uso público sin restricción.
Para ir finalizando les dejo estos memes que son muy graciosos!! El primero es el favorito de mi novio, ya que ama las Kush y a Goku.
El segundo es mi favorito... ¿quién no quiere un novio así?
La leyenda dice: Amor te dejé 3 cigarros de marihuana armados, limpie el bong, le puse una carga nueva y te dejé un bajoncito de los que te gustan❤️
Tan atento que te deja hasta la gula para el bajón!! Lo amé!!
El tercero que también es cortesía de @soymarihuanocl aparece en Instagram me encantó, pues es muy original, el porro fénix jajajaja me morí de risa cuando lo vi.
En cuarto lugar tenemos un MEME de aquellos!! Y realmente es una gran verdad... nuestro amigo sabe lo que hay que hacer!!
Y por último, esta señora guardando el árbol de navidad y la leyenda que dice: No se si está guardando el árbol o quiere viajar al infinito y más allá. Jajjajajaajajajaj es genial!!
Bueno amigos, espero se hayan divertido un poco viendo este post donde recolecto algunos archivos de marihuanera que soy. Las fotos son un popurrí de varios teléfonos. Pero la gran mayoría son mías, algunas de amigos...
Que tengan todos una excelente semana!!
Now turn to the part of my photos using cannabis. From the first photo, which refers to 2014, the one that follows is from 2015, the next one is from 2019, and the last from 2020. I have much more, but they will come for Part II.
Although I got a little older, my desire to learn about this plant grew more and more to the point of wanting to come to live in Uruguay to learn more since consumption and self-cultivation were legalized here, and although in Argentina already They regularized the cultivation of CBD, not that of THC, at least it can already be planted for medicinal reasons and that is very positive.
I know that there is a lot to regulate, right here in Uruguay the law needs to be modified so that cannabis can reach everyone, regardless of social class. Medical marijuana for everyone !! That should be a right, just as we have the right to public health, that cannabis is for public use without restriction.
To finish I leave these memes that are very funny! The first one is my boyfriend's favorite, since he loves Kush and Goku.
The second is my favorite... who doesn't want a boyfriend like that?
The legend says: Love I left you 3 armed marijuana cigarettes, I cleaned the bong, I put a new load on it and I left you a little low of the ones you like❤️
So attentive that it leaves you up to gluttony for the slump!! I loved it!!
The third one that is also courtesy of @soymarihuanocl appears on Instagram I loved it, because it is very original, the phoenix joint hahahaha I died of laughter when I saw it.
In fourth place we have a MEME of those! And it really is a great truth ... our friend knows what to do!!
And finally, this lady keeping the Christmas tree and the legend that says: I don't know if she is saving the tree or wants to travel to infinity and beyond. Jajjajajaajajajaj is great!!
Well friends, I hope you had a little fun watching this post where I collect some files of the marijuana that I am. The photos are a medley of various phones. But the vast majority are mine, some from friends...
Have a great week everyone!!
---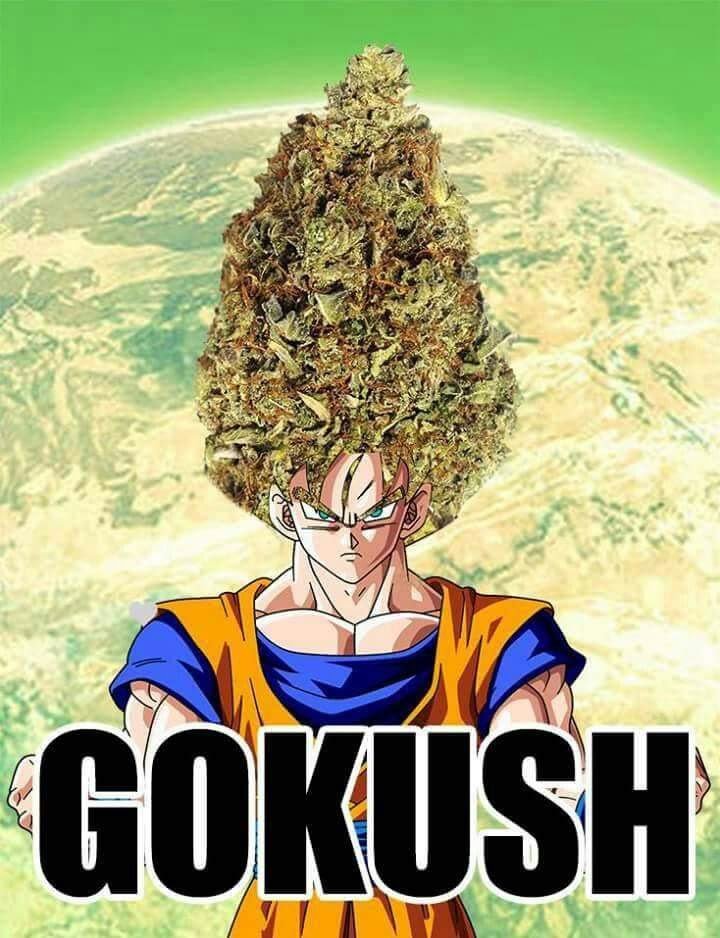 ---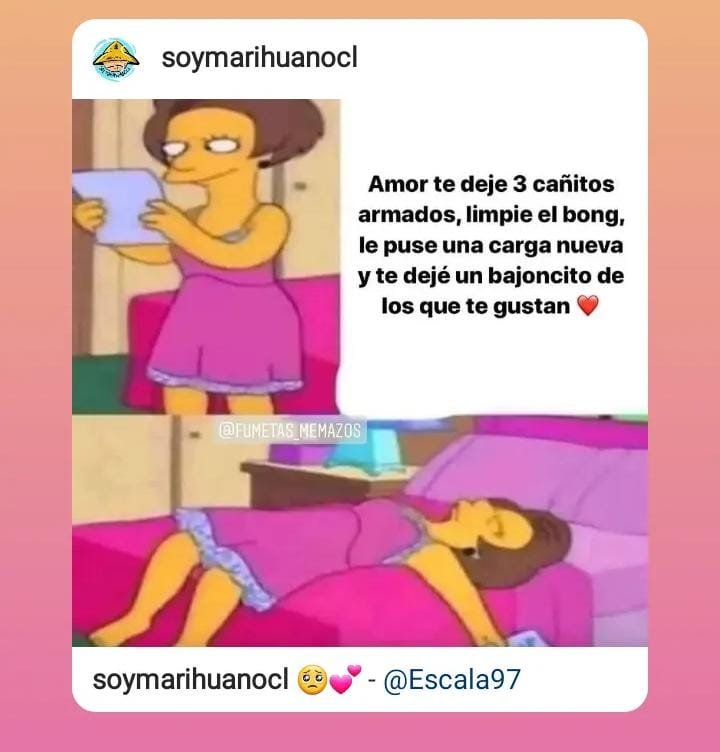 ---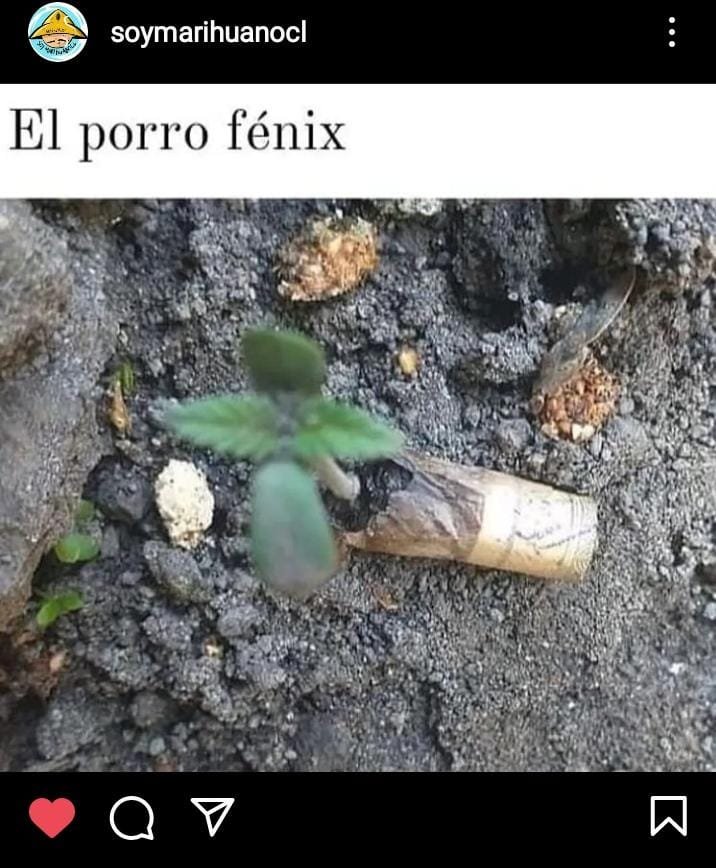 ---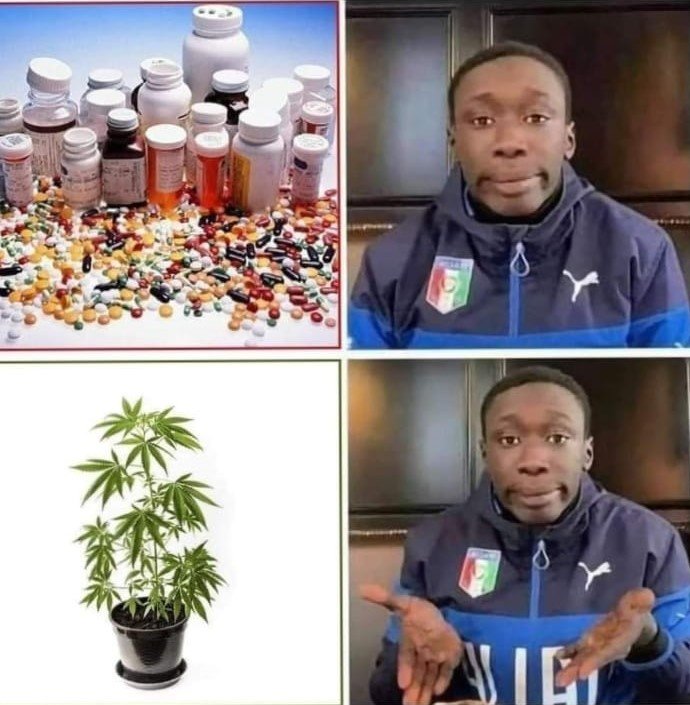 ---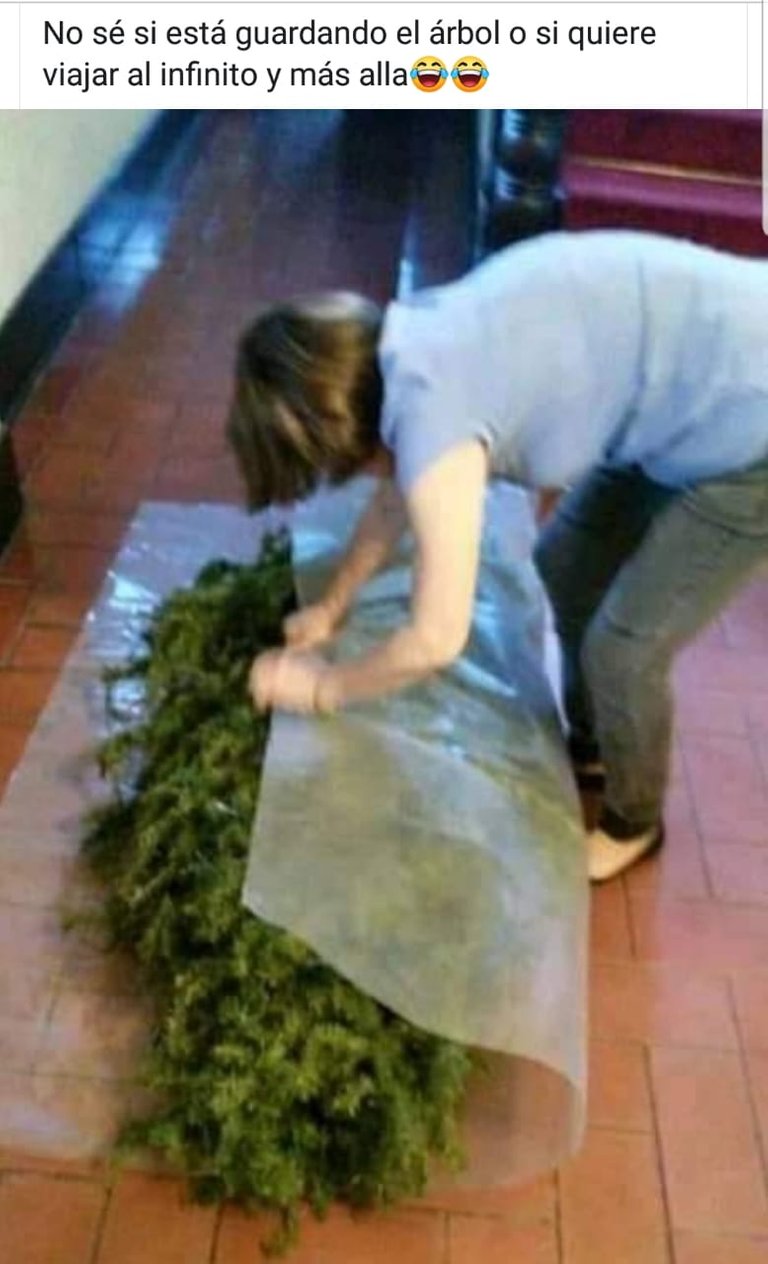 ---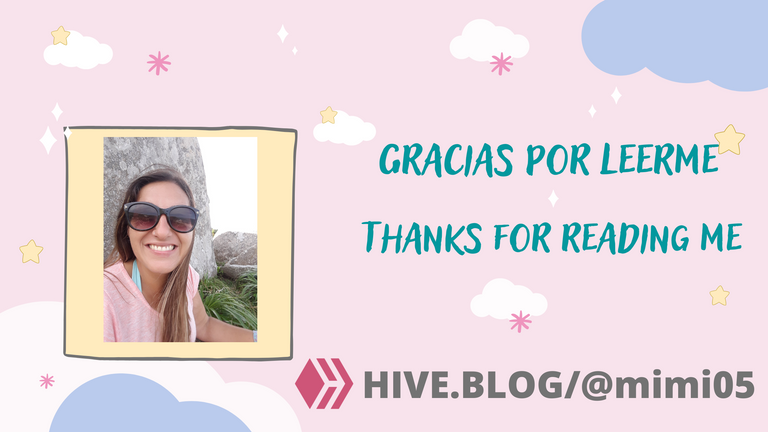 ---
---
---