I love Kush. lazy afternoon. ENG/ESP

What's up friends? How is your day? Around here very lazy since it is the weekend and I received a beautiful gift from a friend who had sent me some photos a few months ago of some girls that she was growing indoors.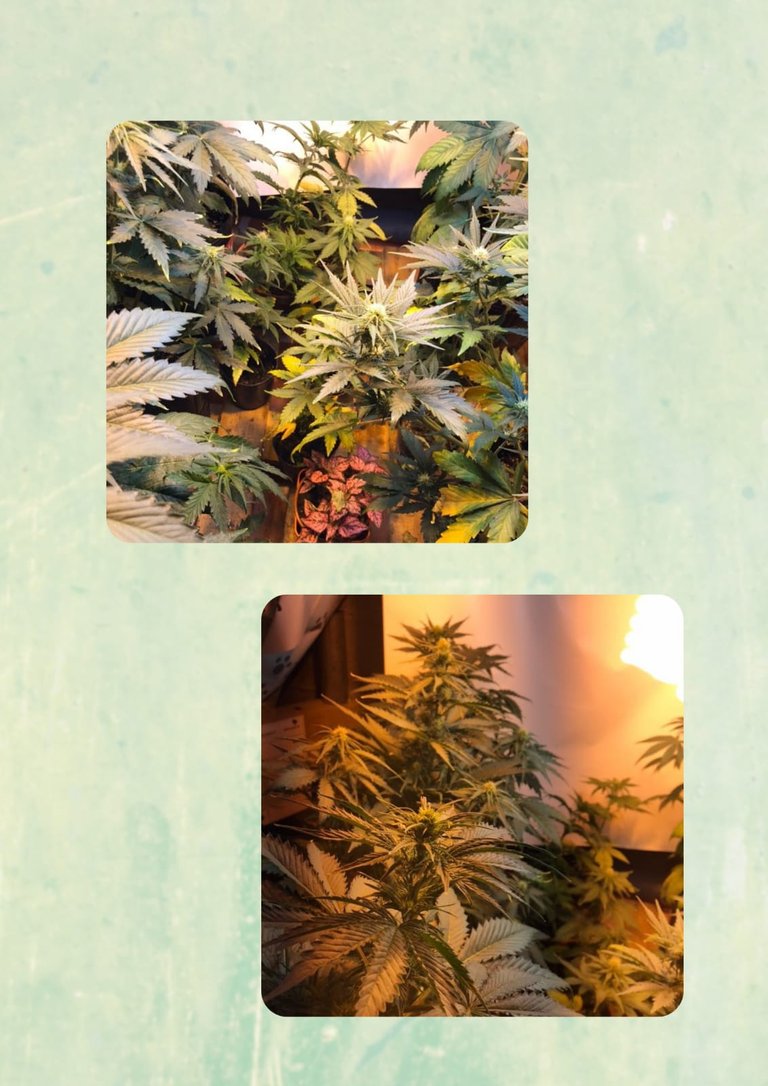 As you will see, the girls were mostly Indicas of the Kush variety. Since with her we are very fans of the OG KUSH so delicious and relaxing, that it can never be missing in any of the annual harvests.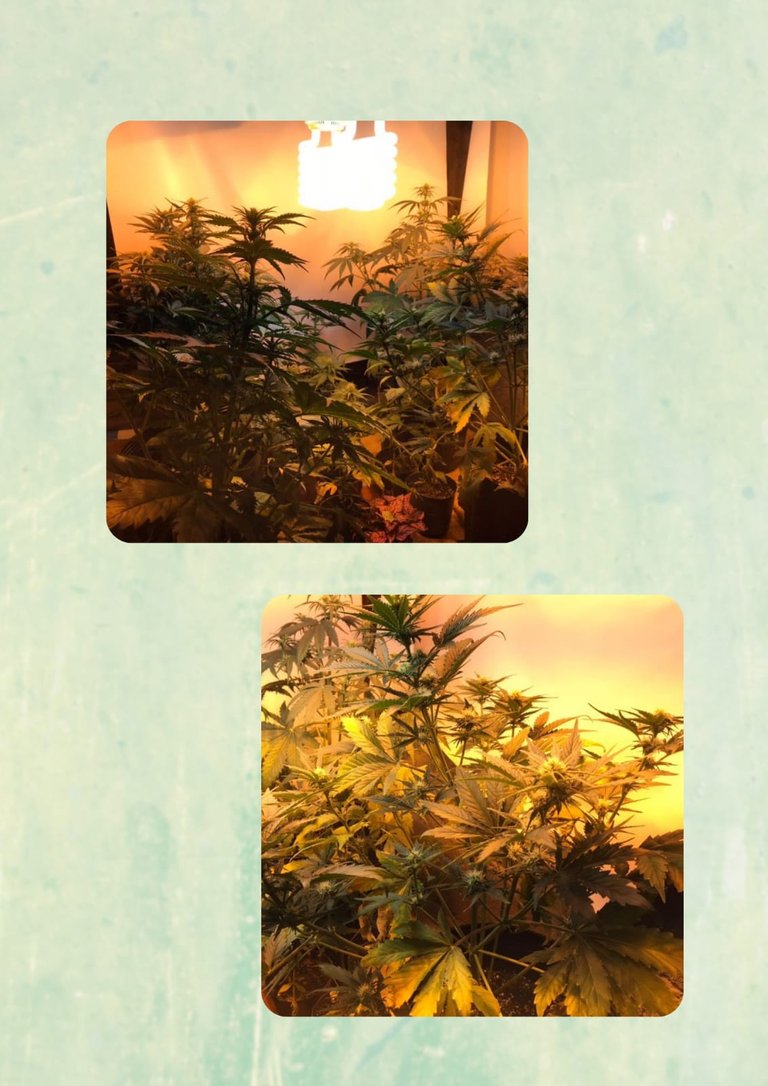 As she loves to experiment, like me, she told me that she used the products of our friends from Tambo Farms that I had recommended long ago and she was very grateful because this time the harvest tripled in volume and not only that, rather, he did not have any type of fungal problems, nor red spiders, nor aphids as it always happens here in Uruguay in the summers.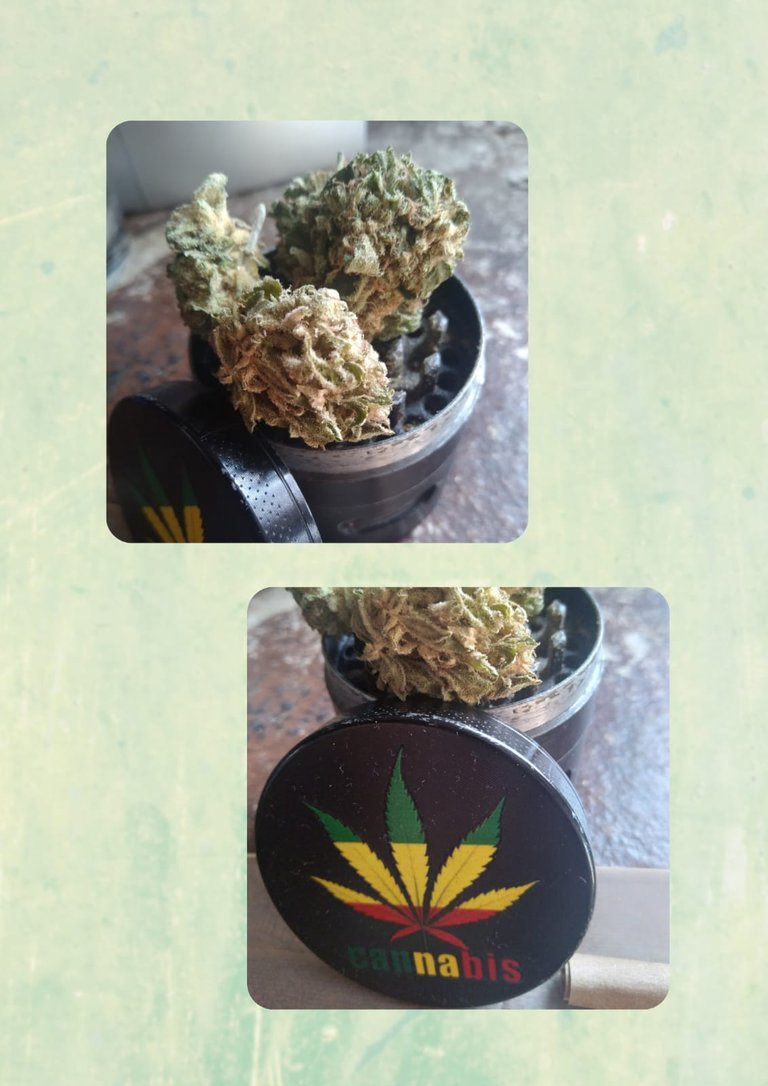 Although indoors it is less likely to happen, plants still suffer from certain pathogens that can affect their development. Therefore, giving them a good food will make the plant not only grow healthy but also fatten what it should fatten. All this using the living soil method that Tambo made me know, you can find it as @tambofarms on Instagram. Come and see their videos I recommend them!!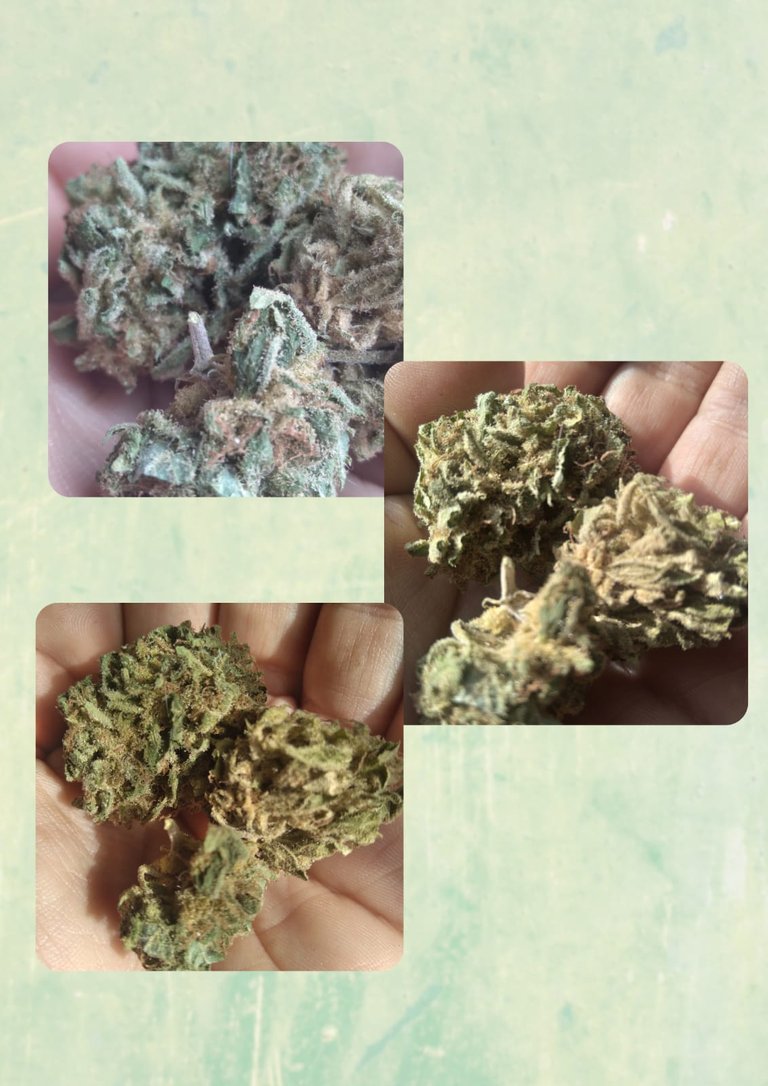 A few days ago we were meeting a group of friends, among them was her, my friend Martina and she brought me as a gift these beautiful flowers of the OG Kush that I harvest in April and left to dry and cure for another month.
I think Kush are one of the most chosen by growers for their composition of earthy terpenes with notes of pine and sometimes fruity and somewhat sweet. They are easy to grow, the indoor ones in 70 days you can already enjoy good Kush whatever the variety. I love Kush!!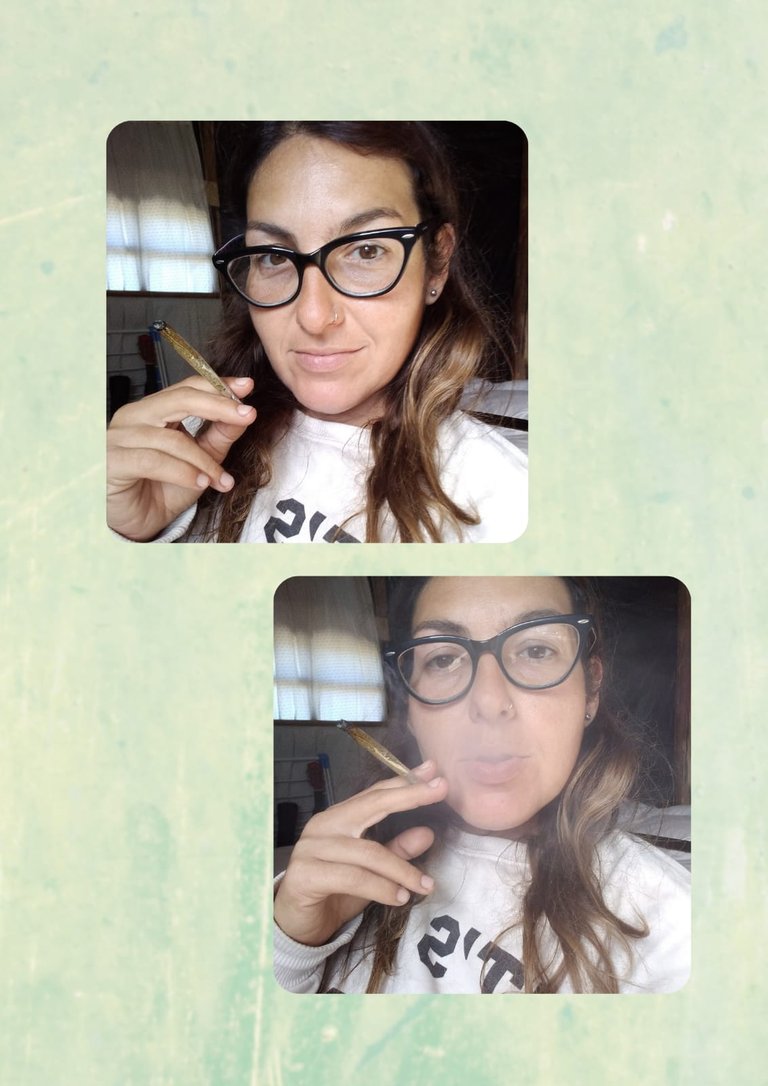 Thanks Marti for the delicious flowers, they let me literally hahahaha and very crazy!! Thanks to you for going to read the post. I hope you have a beautiful weekend!! The photos are mine that I took with a Samsung A01 and those of my friend with a Samsung Galaxy J7 2016. I made the collages with Canva.
Here below I leave you the step by step of how I build my joint! I hope you have a beautiful night!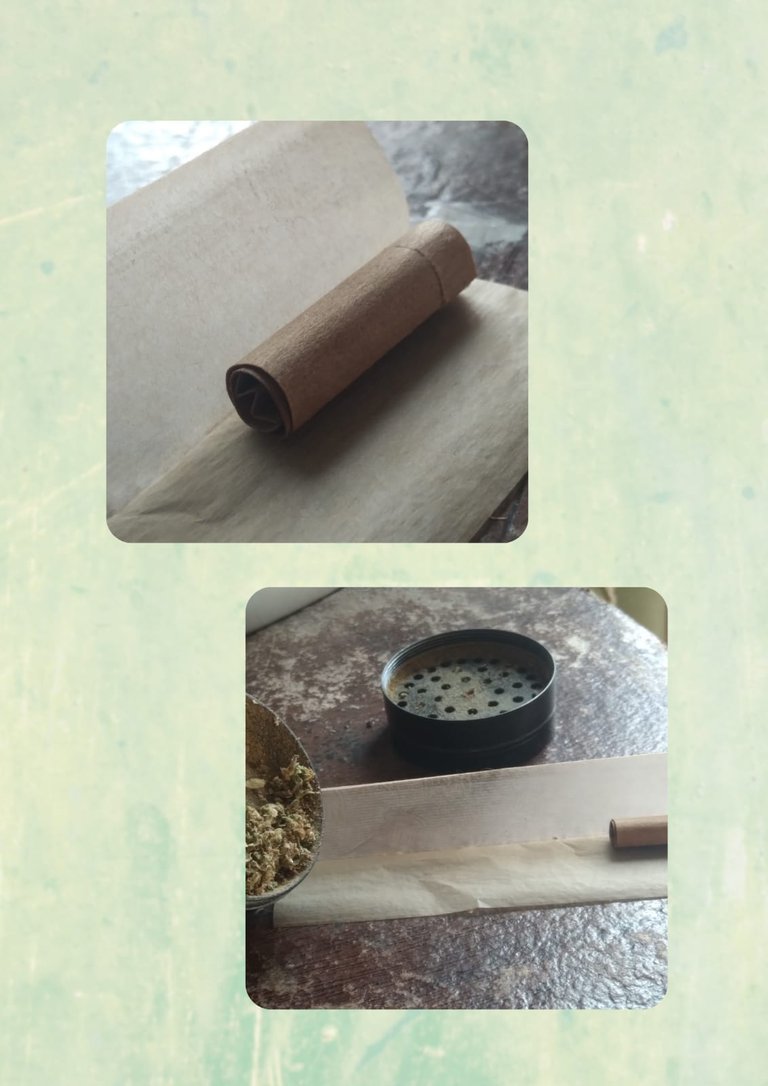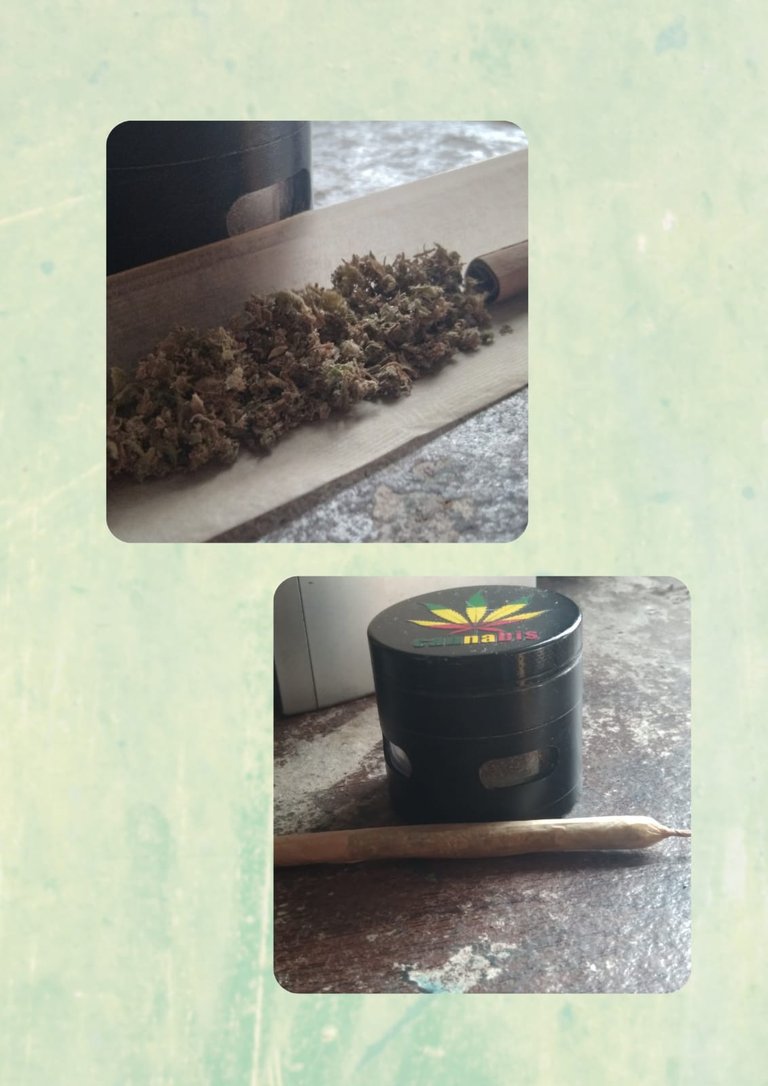 Arrivederchi !!
mimi05
---
¿Que tal amigos? ¿Como va su día? Por aquí muy de flojera ya que es fin de semana y recibí el hermoso regalo de una amiga que me había enviado unas fotos hace unos meses atrás de unas nenas que estaba cultivando en indoor.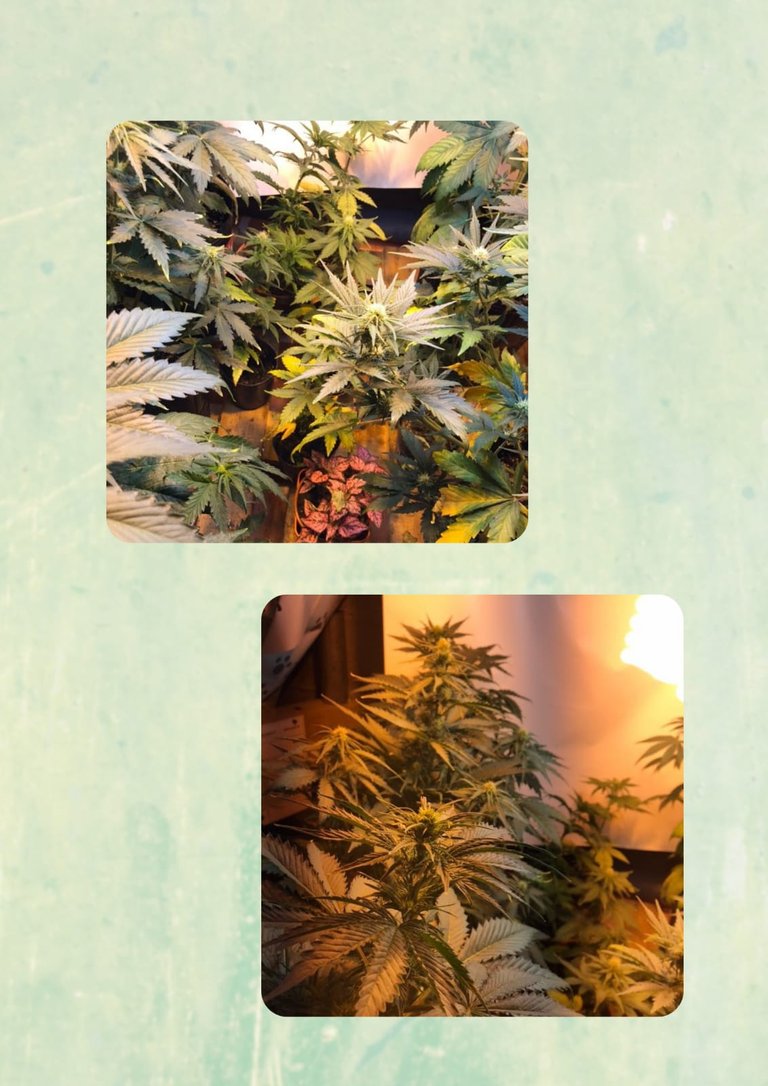 Como verán las niñas eran la mayoría Indicas de la variedad Kush. Ya que con ella somos muy fanáticas de la OG KUSH tan deliciosa y relajante, que nunca puede faltar en alguna de las cosechas anuales.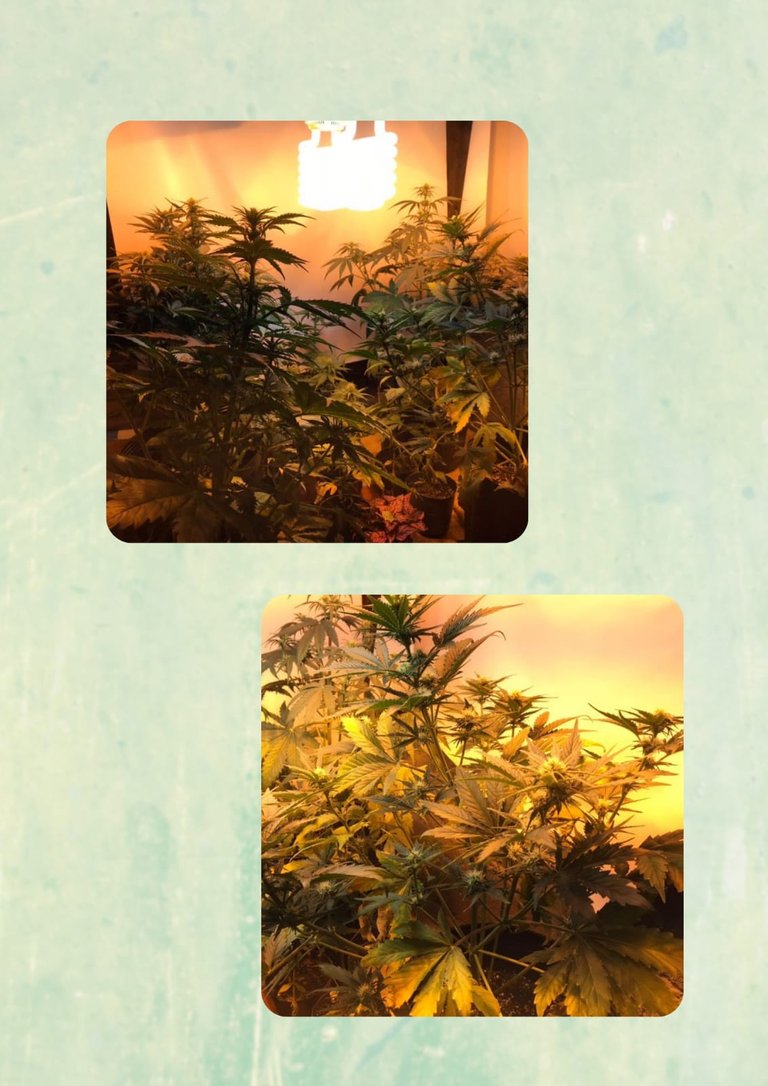 Como a ella le encanta experimentar, al igual que a mí, me contó que usó los productos de nuestros amigos de Tambo Farms que yo le había recomendado tiempo atrás y estaba muy agradecida porque ésta vez la cosecha se triplicó en volumen y no sólo eso, sino que no tuvo ningún tipo de problemas de hongos, ni arañas rojas, ni pulgones como siempre suele pasar aquí en Uruguay en los veranos.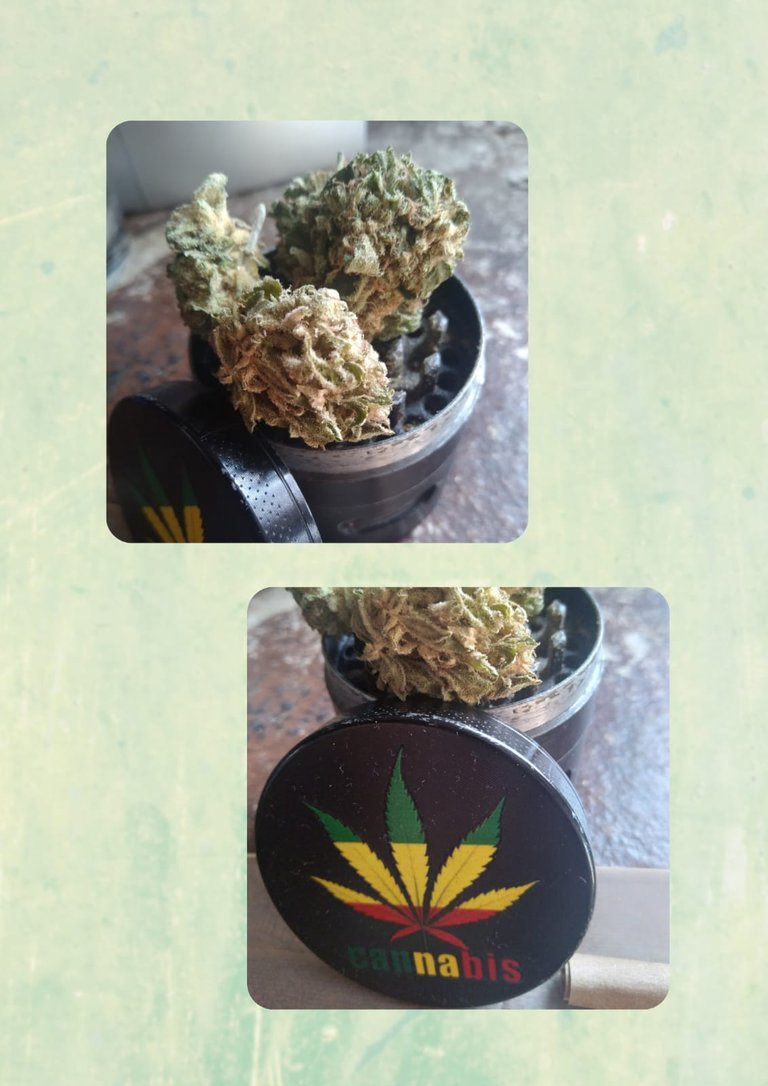 Aunque en Indoor es menos probable que suceda, igual las plantas sufren de ciertos patógenos que pueden afectar su desarrollo. Por lo tanto darles un buen alimento hará que la planta no sólo crezca saludable sino que engorde lo que debe engordar. Todo esto utilizando el método living soil que me hizo conocer Tambo lo encuentras como @tambofarms en Instagram. ¡¡Entren a ver sus videos se los recomiendo!!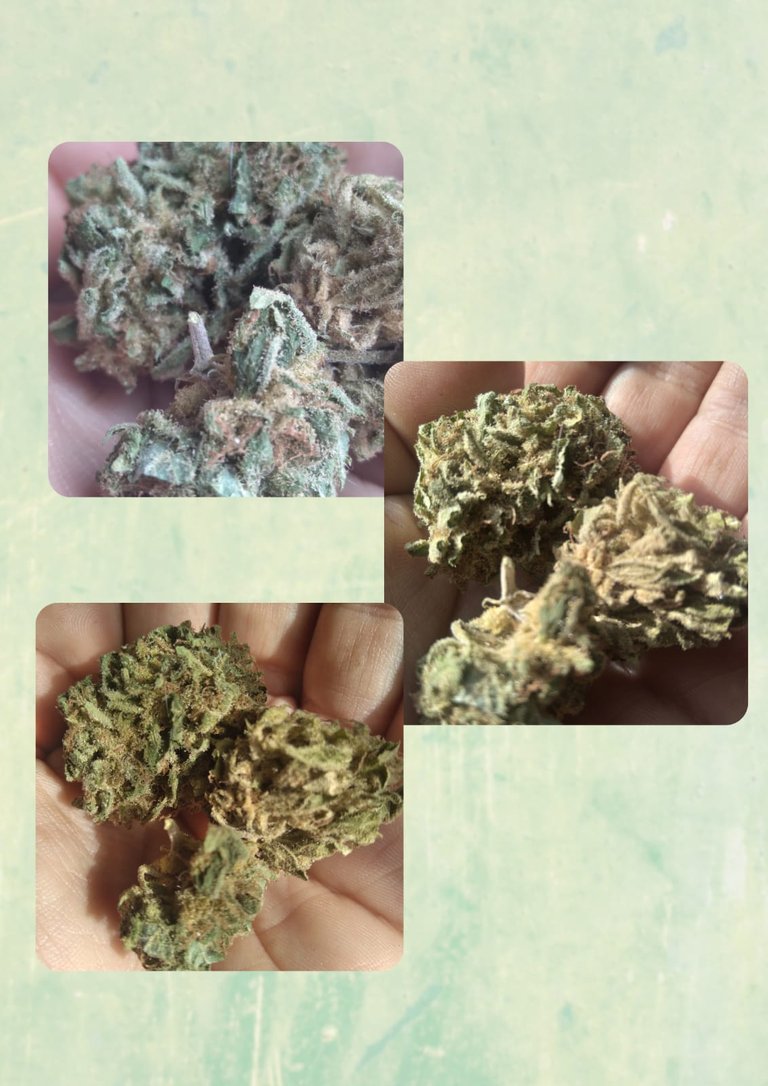 Hace unos días atrás estuvimos reunidos un grupo de amigos, entre ellos estaba ella, mi amiga Martina y me trajo de regalo estas flores bellas de la OG Kush que cosecho en abril y dejó secando y curando un mes más.
Las Kush creo que son una de las más elegidas por los cultivadores por su composición de terpenos terrosos con notas de pino y a veces frutales y un tanto dulces. Son fáciles de cultivar, las indoor en 70 días ya puedes gozar de unas buenas Kush sea cual sea la variedad. Amo las Kush!!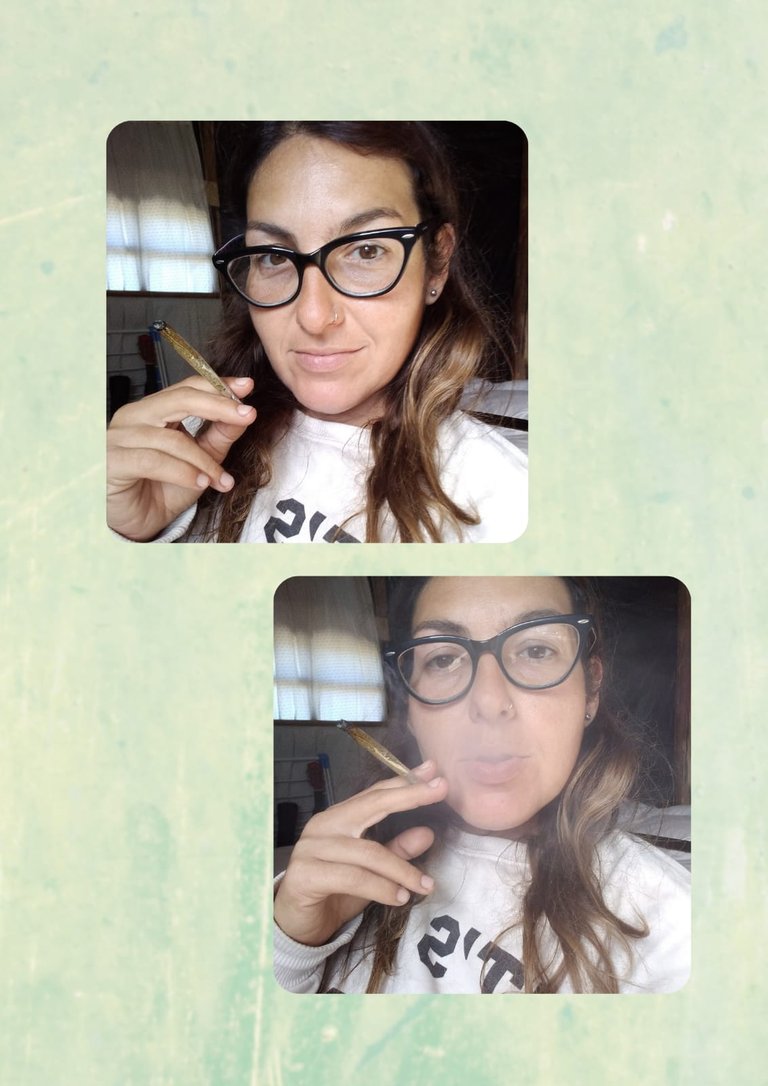 Gracias Marti por las deliciosas flores, me dejan de cama literal jajajaja y muy loca!! Gracias a vos por pasar a leer el post. Espero tengan hermoso fin de semana!! Las fotos son mías que saqué con un Samsung A01 y las de mi amiga con un Samsung Galaxy J7 2016. Los collages los hice con Canva.
Acá abajo te dejo el paso a paso de como armo mi porro! Espero tengas una hermosa noche!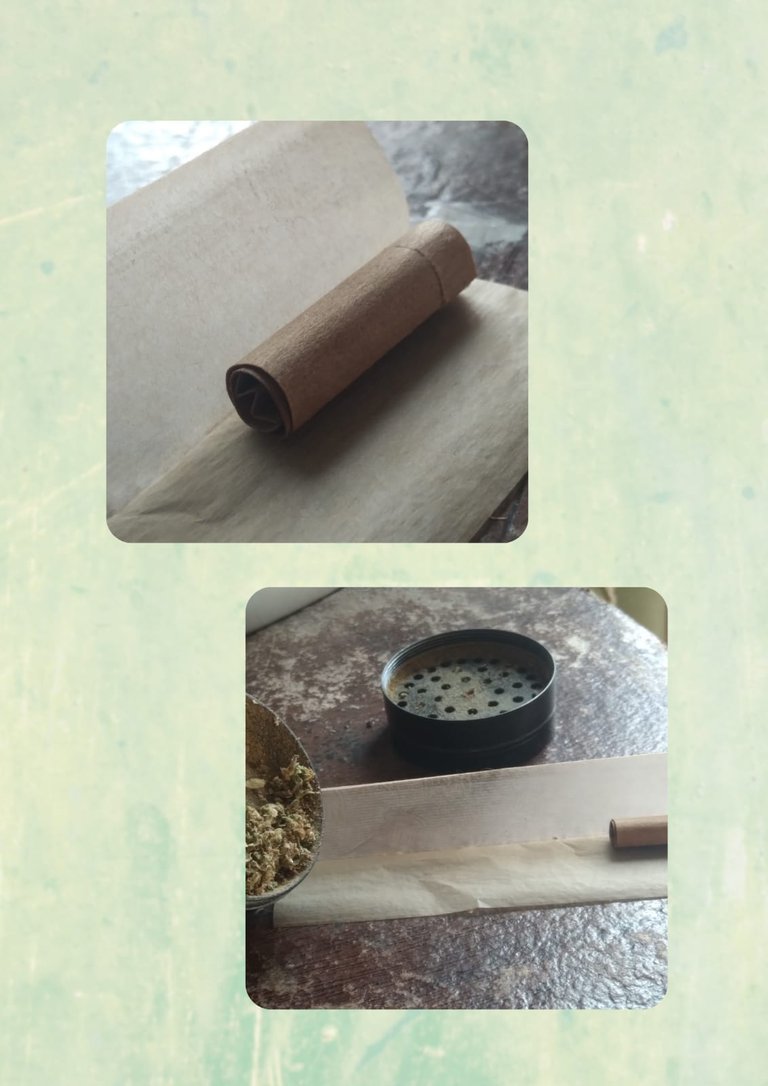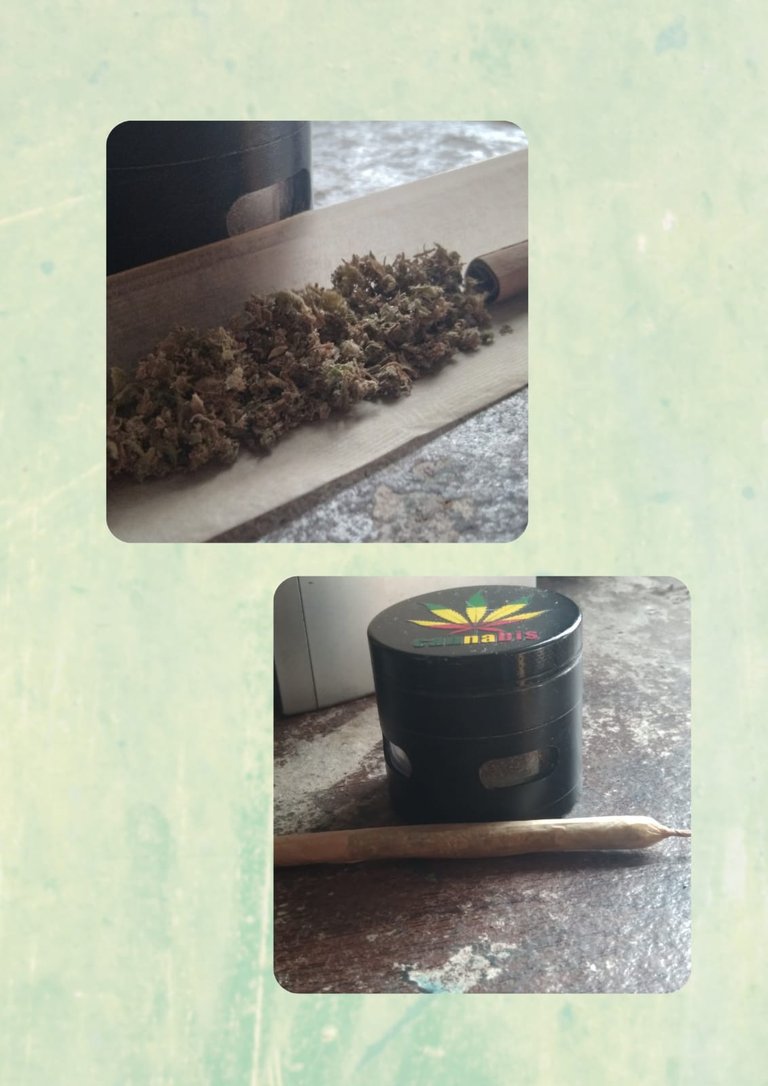 Arrivederchi!!
mimi05
---
Posted via weedcash.network
---
---