Enjoying the remainder of this turbulent 2021 with a rich flower! // ¡Disfrutando de lo que queda de este turbulento 2021 con una rica flor!
---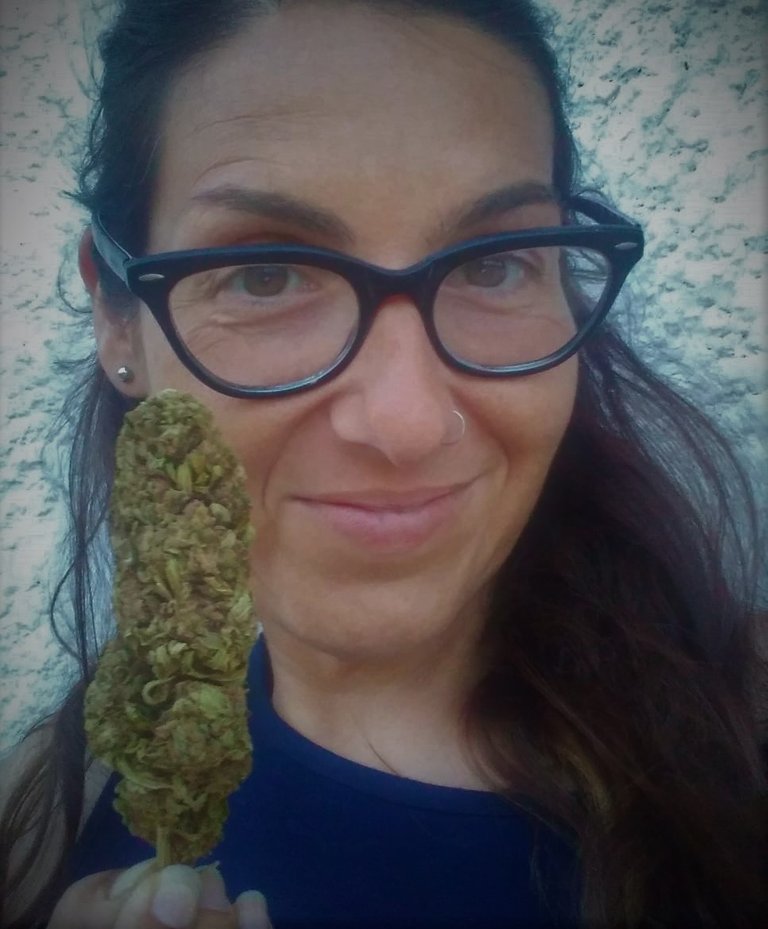 ---
¿Qué dicen mis amigos amantes de la Mota? Espero estén todos muy bien, disfrutando de unas ricas flores y festejando este fin de 2021 y comienzo del 22!
Este año ha sido un tanto turbulento para muchos de nosotros, sea por situaciones de la vida, porque no siempre todo es paz y armonía, muchas veces hay caos y bueno, uno debe aprender a adaptarse a las diferentes situaciones y a saber lidiar con ellas, porque sino, las llevaremos como mochilas por siempre, y esa no es la idea.
En este 2021 aprendí mucho, sobre todo de finanzas descentralizadas, de NFTs, de Juegos Play to Earn, de transacciones, de blogs, de proyectos super geniales como del que formo parte y donde trabajo arduamente para tener el puesto de Embajadora Nivel 3 orgullosa y felizmente en conjunto con mi compañero que también tiene el mismo Nivel en el mismo proyecto y con el cual estamos llevando adelante esto que es la vida.
What do my friends who love La Mota say? I hope you are all very well, enjoying some rich flowers and celebrating this end of 2021 and the beginning of 22!
This year has been a bit turbulent for many of us, be it due to life situations, because not always everything is peace and harmony, many times there is chaos and well, one must learn to adapt to different situations and know how to deal with them, otherwise, we will carry them like backpacks forever, and that's not the idea.
In this 2021 I learned a lot, especially about decentralized finance, NFTs, Play to Earn Games, transactions, blogs, super cool projects like the one I am part of and where I work hard to have the position of Level 3 Ambassador proud and happily together with my partner who also has the same level in the same project and with whom we are carrying out what life is.
---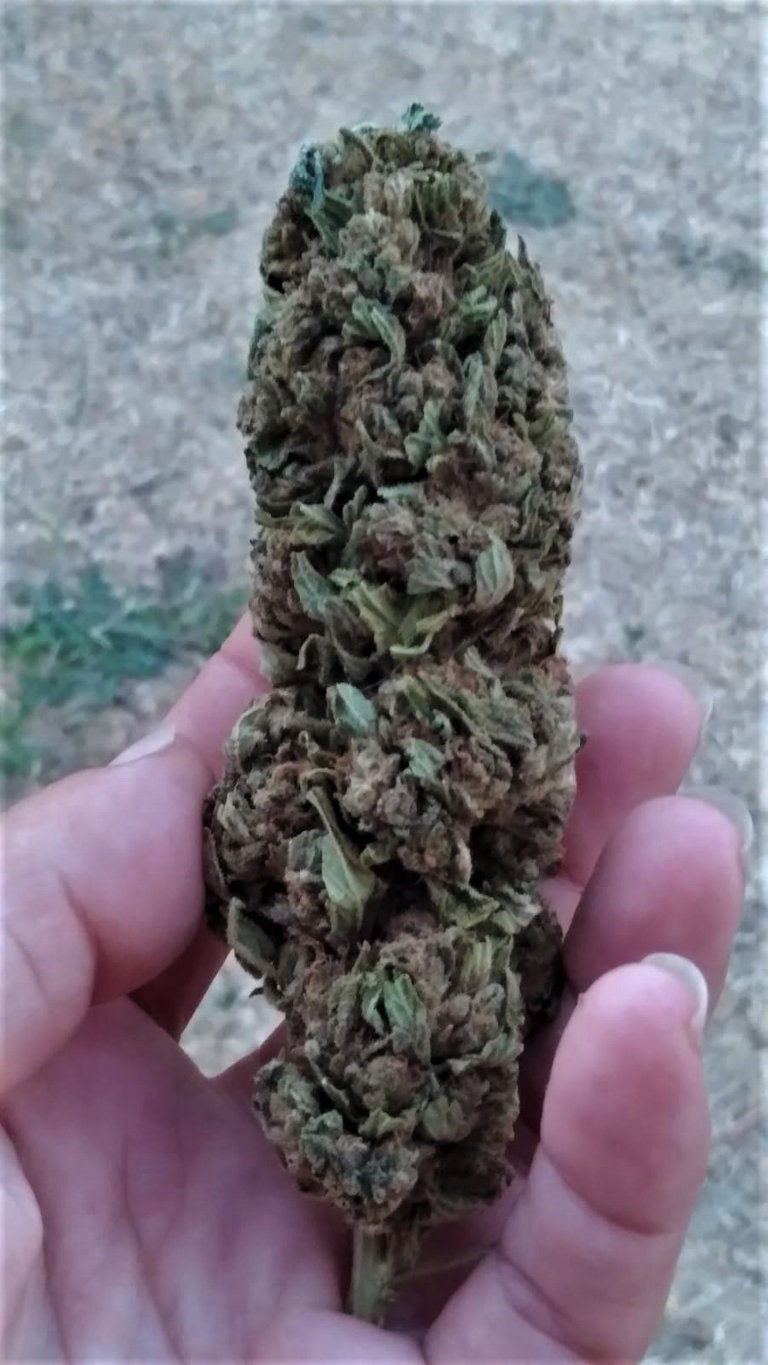 ---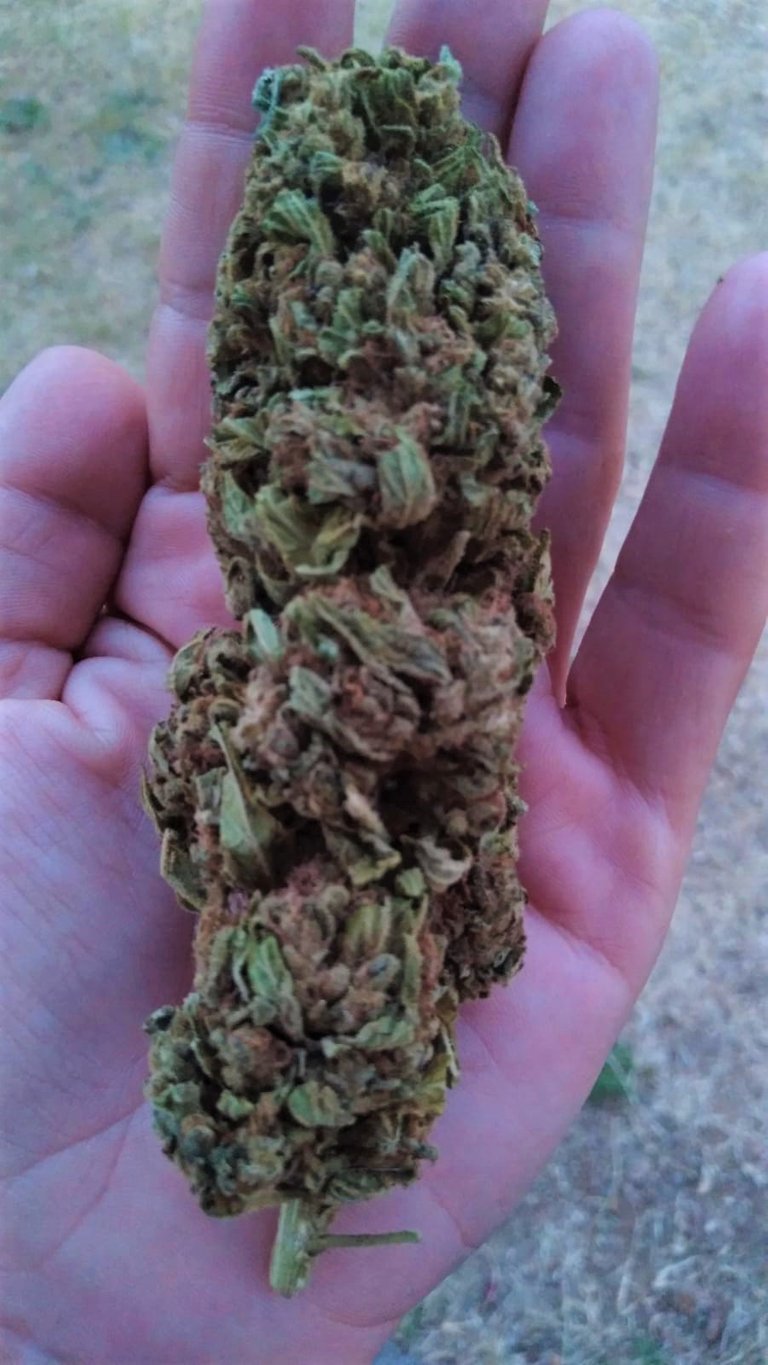 ---
Con motivo de celebración de todo lo que nos está pasando, nuestro amigo Dan nos regaló este hermoso cogollo del tamaño de mi mano para que podamos festejar Año Nuevo como se debe!!
El 29 vino a almorzar unos ñoquis con bolognesa que hice y llegó con este regalo que realmente nos dejó felices!! Es una OG Kush deliciosa, con un pegue tremendo!! Quieres más y más, por lo rica que es!!
To celebrate everything that is happening to us, our friend Dan gave us this beautiful bud the size of my hand so that we can celebrate the New Year as it should be!!
On the 29th he came for lunch some gnocchi with bolognese that I made and he arrived with this gift that really made us happy!! It is a delicious OG Kush, with a tremendous punch!! You want more and more, because of how rich it is!!
---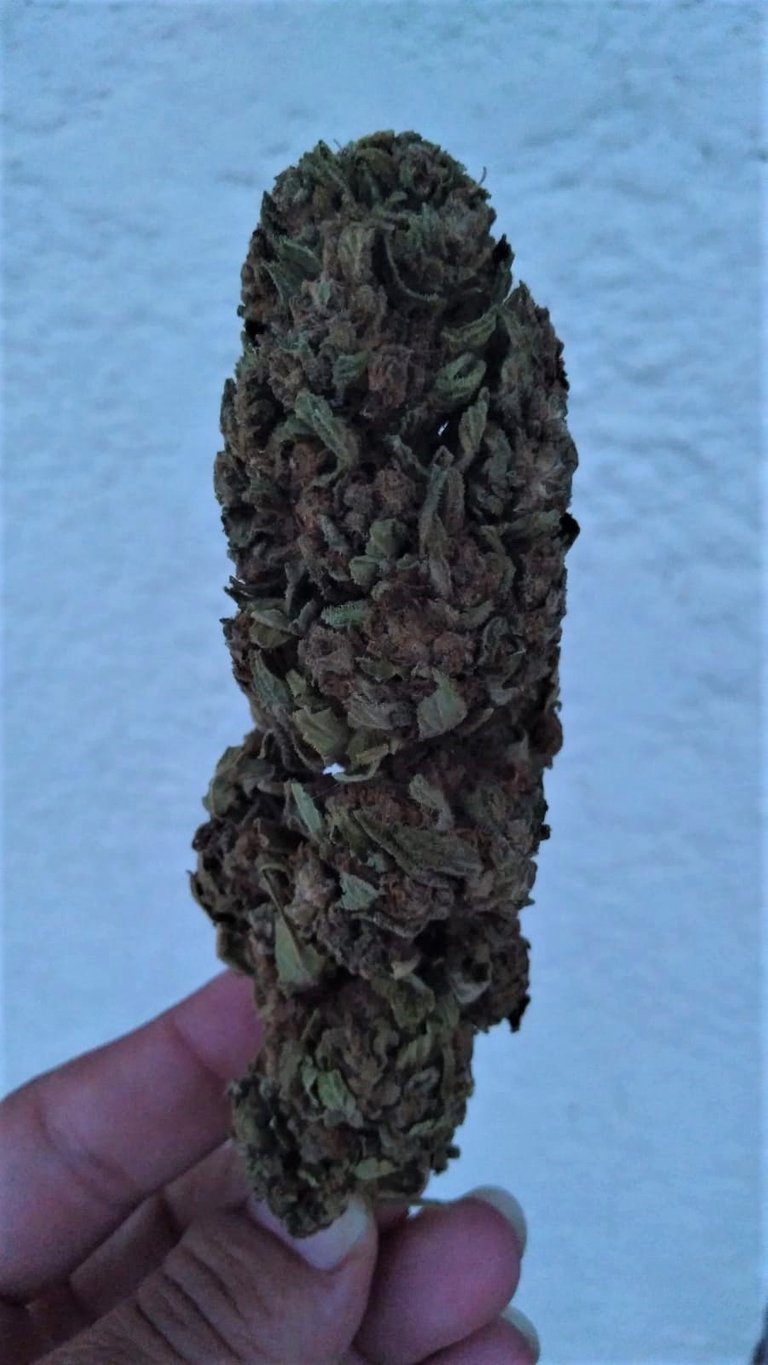 ---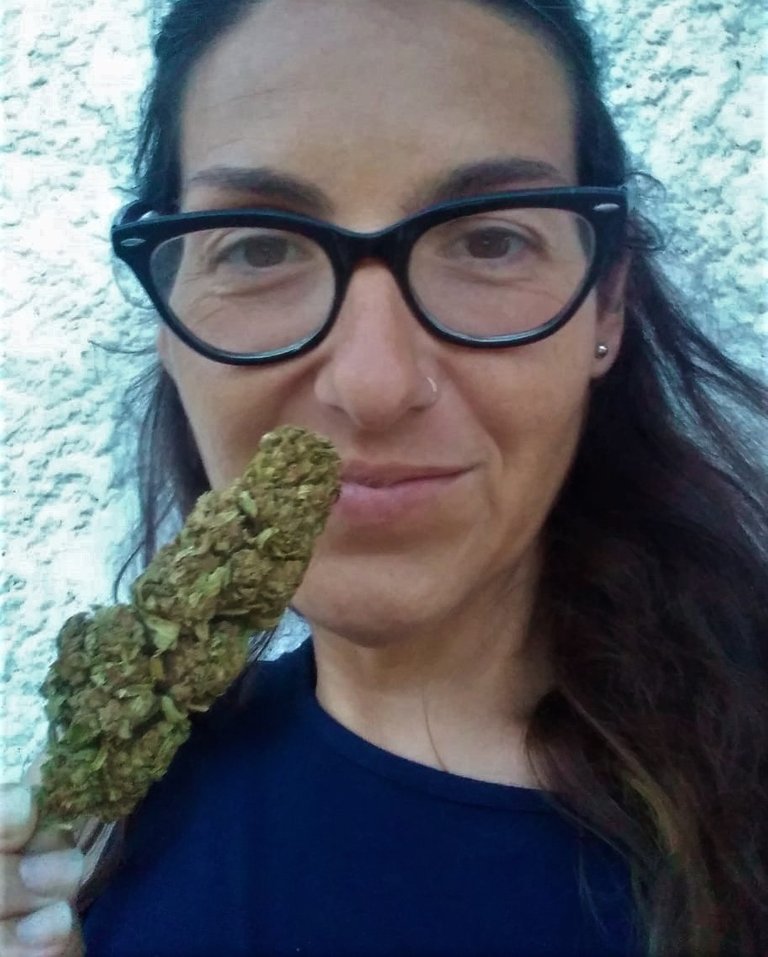 ---
Hace un rato terminé de trabajar, me armé este rico porrito y me vine a la hamaca paraguaya a disfrutar del atardecer... de mi casa... de la naturaleza y a reflexionar un poco... a agradecer a mis ángeles y seres de luz que me guían siempre por el camino correcto.
No hay nada más satisfactorio que terminar un año de esta manera, de la forma que queríamos, con muchas metas alcanzadas, con muchos proyectos por venir y por muchas flores ricas por degustar! Gracias 2021 por este turbulento pero productivo año! Y que se venga el 2022 nomás que aquí lo estamos esperando!! Ojalá que todo esto de la Plandemia y los pasaportes sanitarios dejen de tener efecto y podamos ser libres otra vez! Quiero y necesito ver a mi familia!!
Son mis deseos más profundos para este bello pero maltratado mundo, que seamos libres, que seamos otra vez un todo con la naturaleza y con todos los seres, que podamos abrazarnos y besarnos sin pensar que nos vamos a contagiar algún virus mortal. Eso no sirve, el miedo no sirve, tenemos todos el mejor sistema inmune del planeta, y somos tan sanos como nos lo creamos.
A while ago I finished work, I made this delicious joint and I came to the Paraguayan hammock to enjoy the sunset... from my house... nature and reflect a little... to thank my angels and beings of light that always guide me on the right path.
There is nothing more satisfying than ending a year in this way, the way we wanted, with many goals achieved, with many projects to come and many rich flowers to taste! Thank you 2021 for a turbulent but productive year! And let 2022 come, we are just waiting for it here!! Hopefully all this about the Plandemic and the health passports will stop taking effect and we can be free again! I want and need to see my family!!
They are my deepest wishes for this beautiful but battered world, that we be free, that we are once again one with nature and with all beings, that we can hug and kiss without thinking that we are going to catch some deadly virus. That is useless, fear is useless, we all have the best immune system on the planet, and we are as healthy as we think we are.
---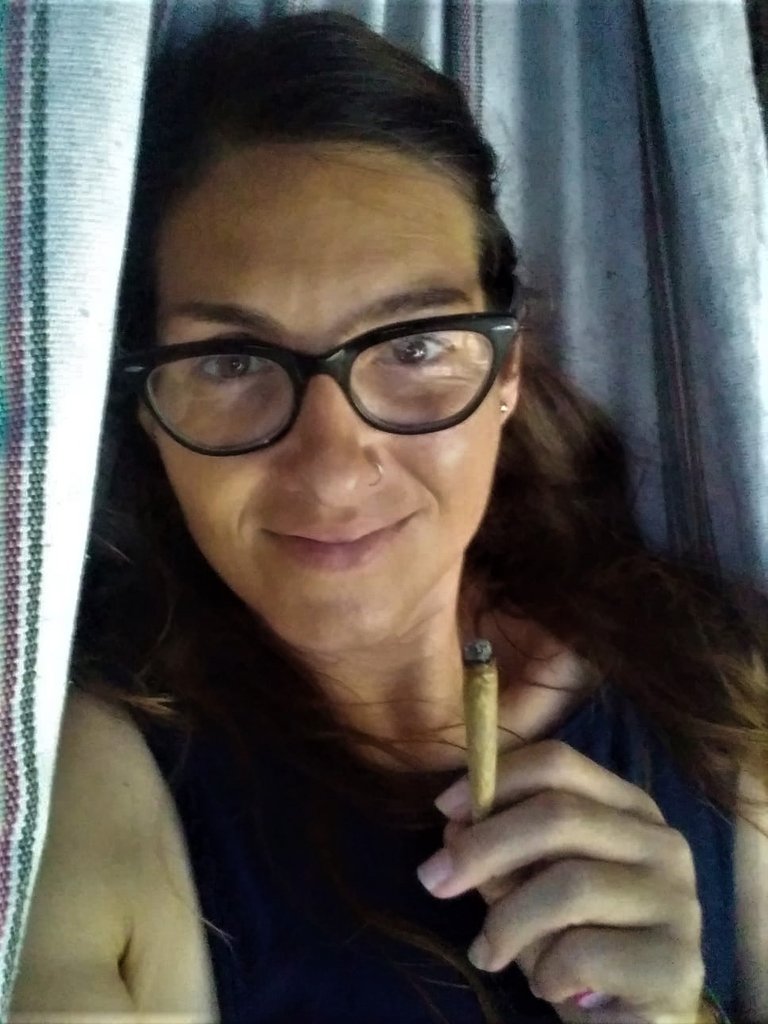 ---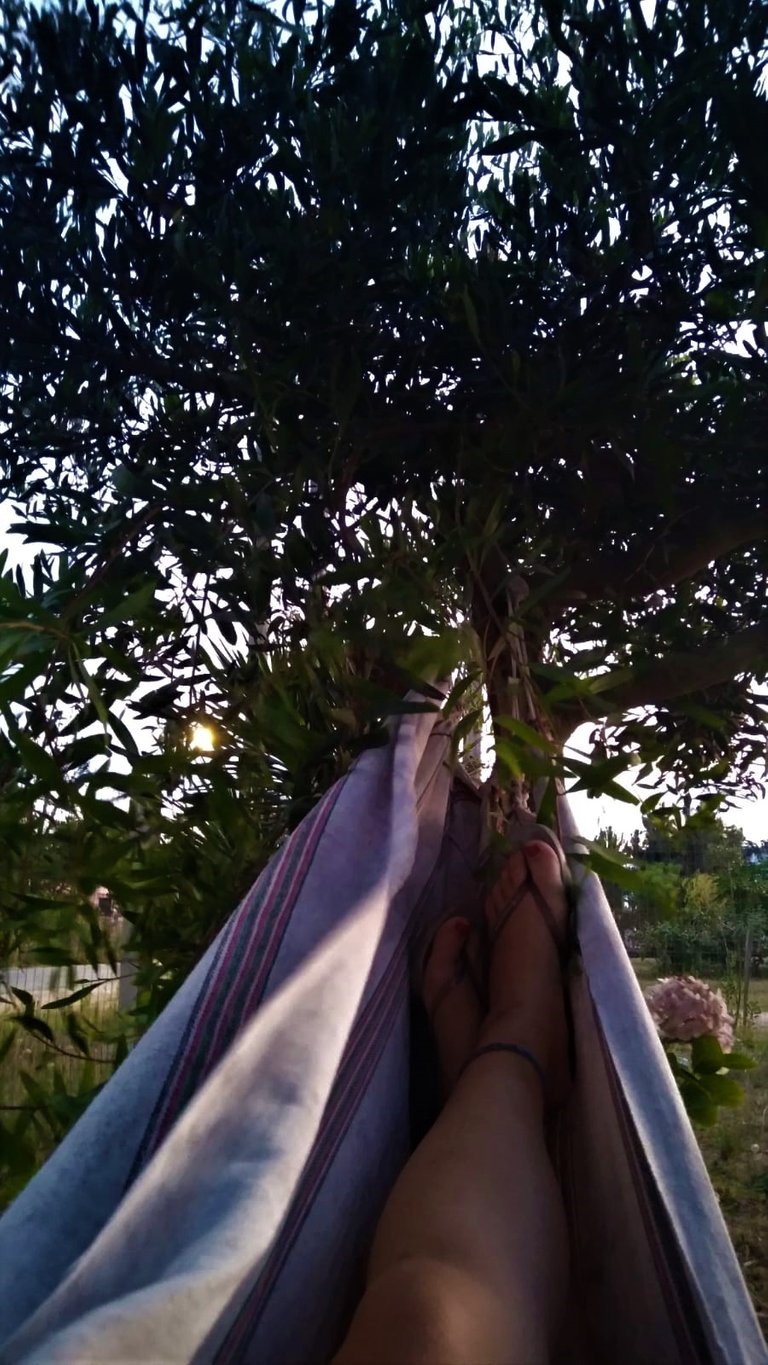 ---
Quiero contarles que además fui invitada a formar parte del primer Club Cannábico de Living Soil del Uruguay, de mi querido amigo el Tambo, lo que me llena de orgullo y emoción semejante logro!! Y claro que formaré parte de ese grupo exclusivo, porque hace mucho tiempo lo estoy esperando, y porque conozco la calidad de esas flores, de esos terpenos, de esos cristales, tengo una emoción que no doy más!! Cuando tenga mis 40gr se los estaré enseñando claro!!
Las fotos son de mi autoría, las tomé con mi celular Samsung Galaxy A01. Espero tengan todos un excelente 2022!!
Nos vemos el año que viene!!
I want to tell you that I was also invited to be part of the first Living Soil Cannabis Club of Uruguay, of my dear friend El Tambo, which fills me with pride and emotion for such an achievement !! And of course I will be part of that exclusive group, because I have been waiting for it for a long time, and because I know the quality of those flowers, of those terpenes, of those crystals, I have an emotion that I do not give more! When I have my 40gr I will be showing it to you of course!
The photos are my own, I took them with my Samsung Galaxy A01 cell phone. I hope everyone has a great 2022!!
See you next year!!
---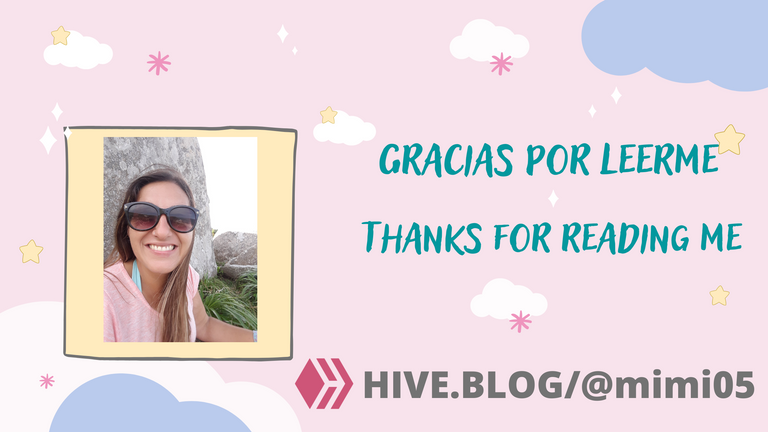 ---
---
---