Ecological hemp filter // Filtro ecológico de cáñamo
---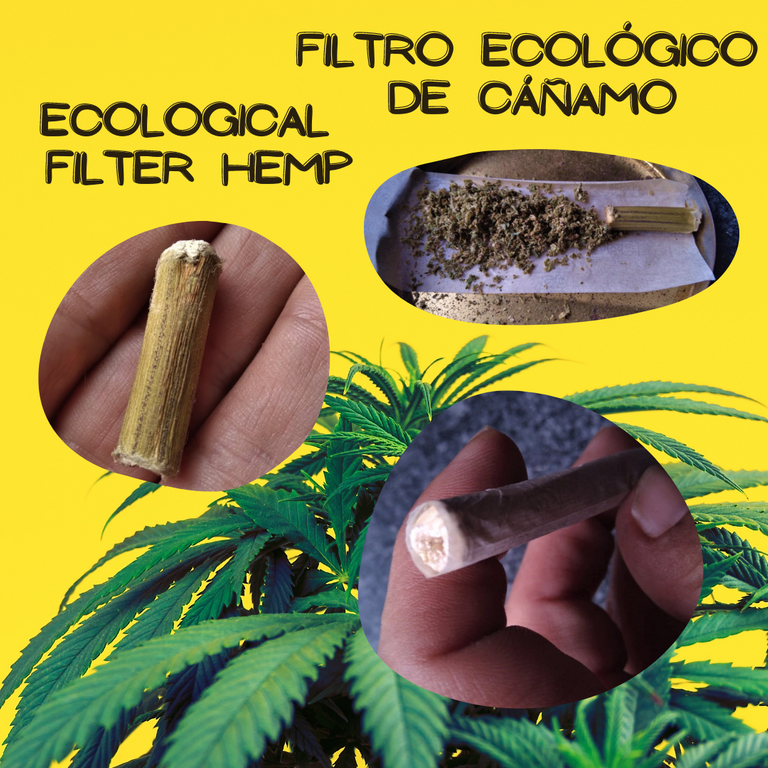 ---
¡Buen domingo mis queridos fumetas de Hive! Espero se encuentren todos excelente en este fin de semana. Hoy les traigo una forma de reciclar las ramas de cáñamo para no tirarlas cuando terminamos de cosechar nuestra producción.
Sabemos que todo se usa, las hojas para comida, las raíces para hacer polvo de raíces y darle de comer a nuevas plantas, pero con las ramas... ¿qué hacías tú? Cuéntame en comentarios!
Good Sunday my dear Hive stoners! I hope you are all excellent this weekend. Today I bring you a way to recycle the hemp branches so as not to throw them away when we finish harvesting our production.
We know that everything is used, the leaves for food, the roots to make root powder and feed new plants, but with the branches... what did you do? Tell me in comments!
---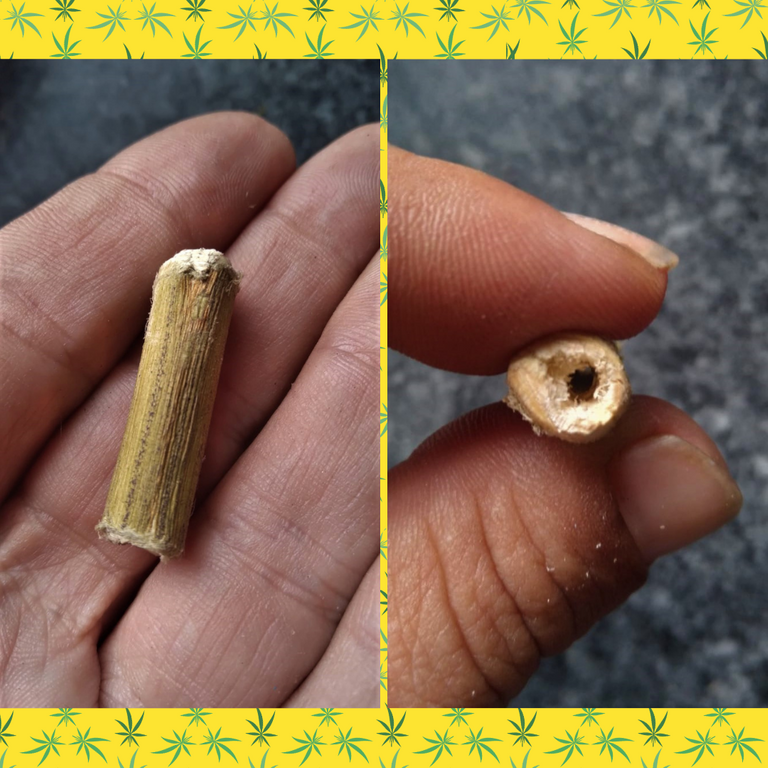 ---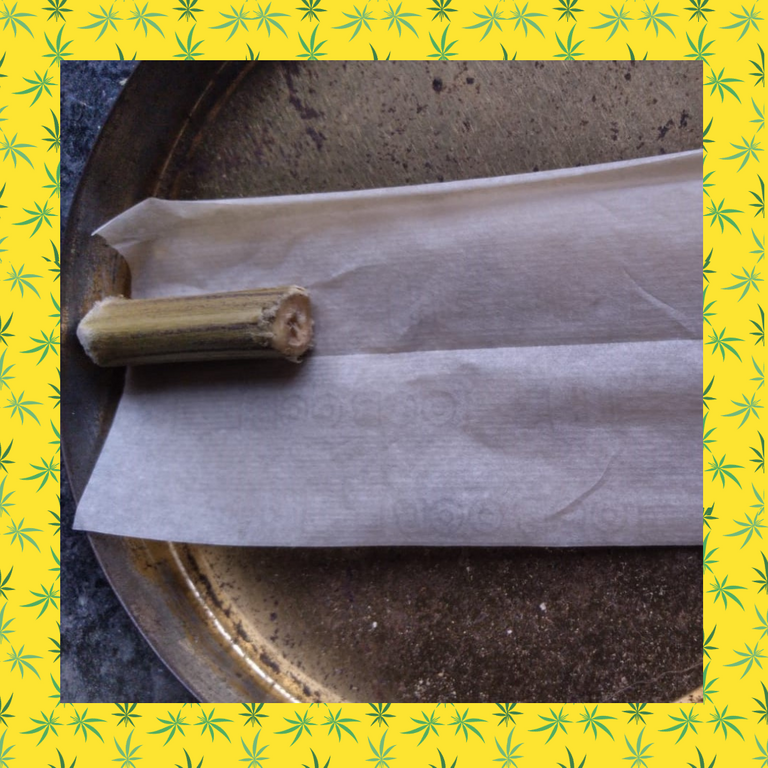 ---
Bien, yo como muchos otros cultivadores por aquí en Uruguay como por ejemplo mis amigos Shiru y Tambo, mis otros amigos Gaby y Dani y algunos otros que se toman el trabajo de recolectar las ramas y dejarlas secar un tiempo, luego cortarlas y agrandarle el agujero del medio para que sirva de filtro correctamente.
Luego se le pueden limar los bordes para que no sobresalgan y quede más prolijo. Pues bien, depende el tamaño del filtro, será el tamaño del grosor del cigarro de marihuana.
Well, I like many other growers around here in Uruguay such as my friends Shiru and Tambo, my other friends Gaby and Dani and some others who take the trouble to collect the branches and let them dry for a while, then cut them and enlarge the hole. of the middle so that it serves as a filter correctly.
Then the edges can be filed so that they do not protrude and it is more neat. Well, it depends on the size of the filter, it will be the size of the thickness of the marijuana cigarette.
---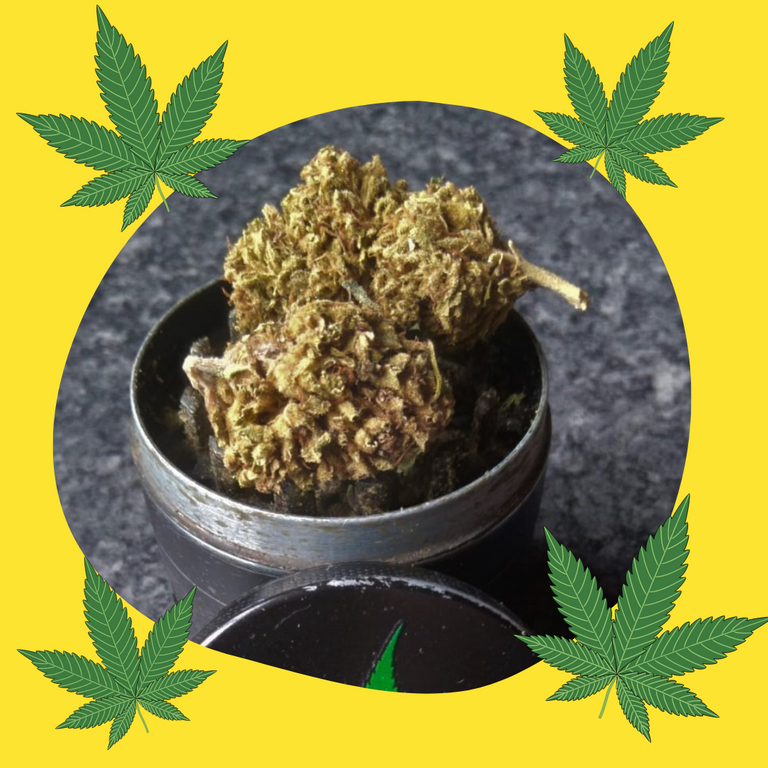 ---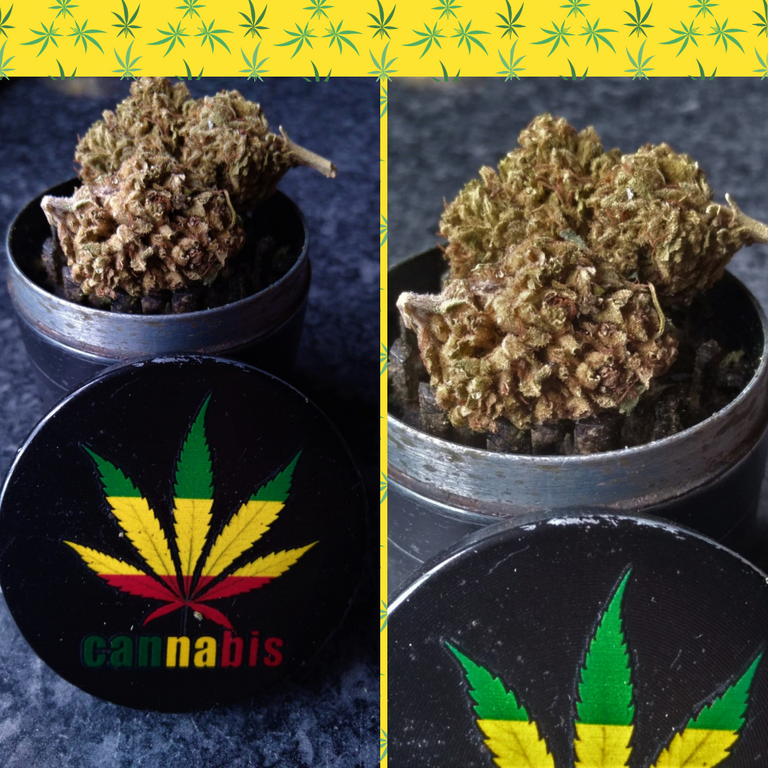 ---
El paso siguiente es picar las flores, yo uso el grinder, pues así puedo recolectar el Hash en la capa más baja del mismo. Si las flores están un poco más húmedas, las pico con tijera, así me aseguro de que la resina no quede pegada en los dientes del grinder. Queda un poco en la tijera, pero es mucho menos...
Una vez picada se coloca en el papel de seda, papelillo, hojilla que también usamos de cáñamo orgánico. Ahora sí, a rolar se ha dicho!!
The next step is to chop the flowers, I use the grinder, so I can collect the Hash in the lowest layer of it. If the flowers are a bit more humid, I prick them with scissors, this way I make sure that the resin does not get stuck in the teeth of the grinder. There is a little left in the scissors, but it is much less...
Once minced, it is placed on the tissue paper, paper, sheet that we also use made of organic hemp. Now yes, to roll it has been said!
---
---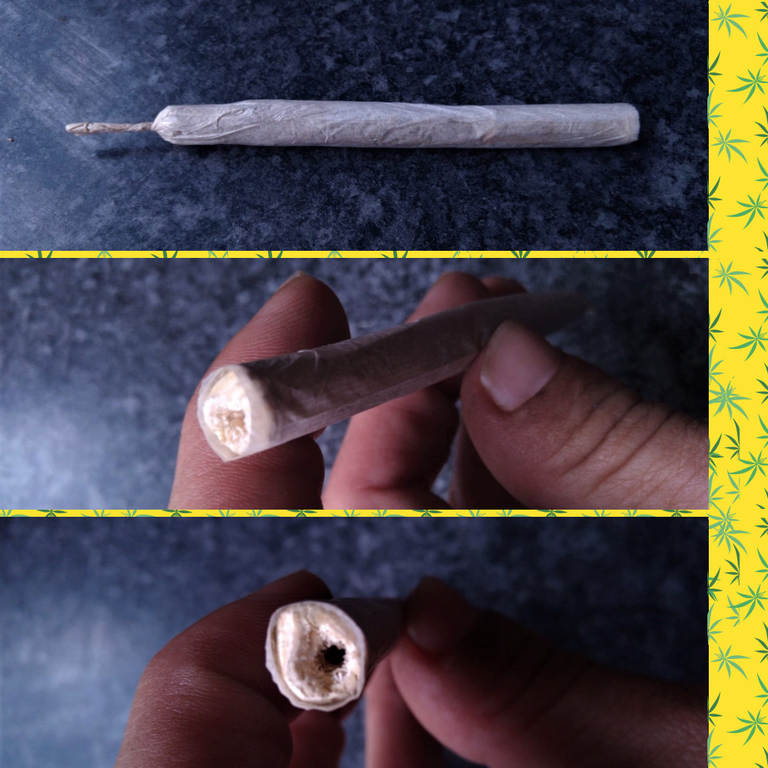 ---
Ya tenemos nuestro cigarro cannábico con filtro ecológico, reciclado y reutilizable de cáñamo orgánico. Un producto que, si nos vamos a un growshop están a un costo bastante alto si son de plástico, o también tienes de cartón blando para armarlos tú mismo, pero corres el riesgo de aspirar el cartón si llegas hasta allí. Con el filtro de cáñamo, te aseguras de que eso no suceda.
We already have our cannabis cigar with an ecological, recycled and reusable filter made from organic hemp. A product that, if we go to a growshop, are at a fairly high cost if they are made of plastic, or you also have soft cardboard to assemble yourself, but you run the risk of vacuuming the cardboard if you get there. With the hemp filter, you make sure that doesn't happen.
---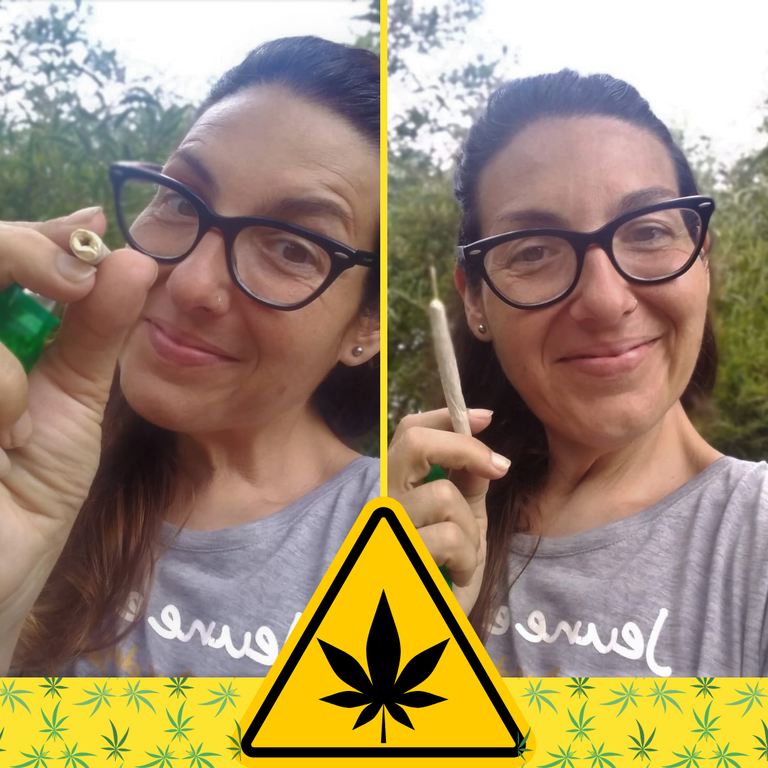 ---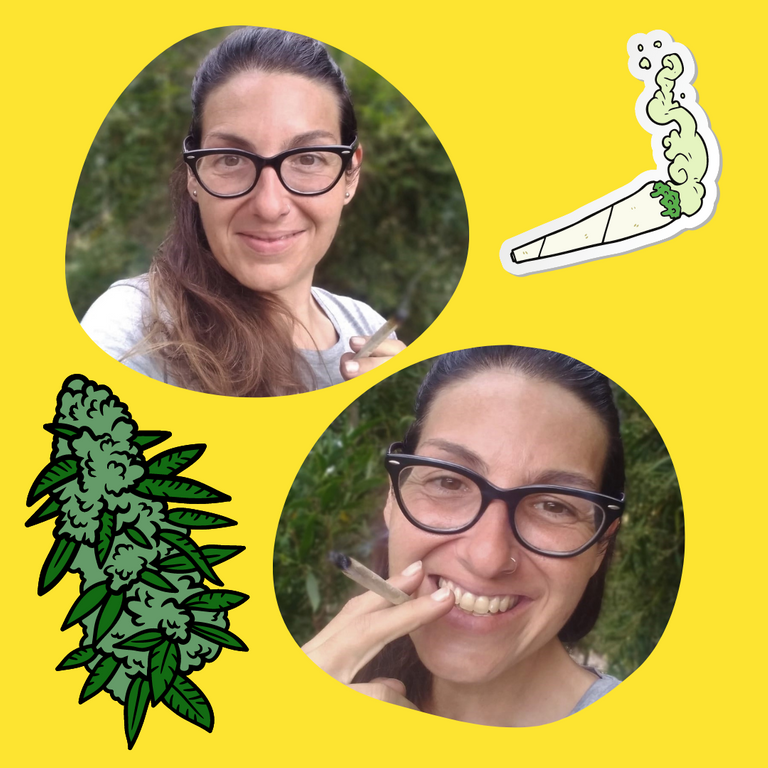 ---
Ahora sí, toca prenderlo, degustarlo y disfrutarlo al aire libre!!
Las flores son unas Lemon Haze que me regalaron, las fotos son de mi autoría, las tomé con un Samsung Galaxy A01, las ediciones las hice con Canva y la traducción con Google Translate.
¡¡Desde ya muchas gracias por leerme!!
¡Hasta la próxima!
Now, it's time to turn it on, taste it and enjoy it outdoors!!
The flowers are a Lemon Haze that they gave me, the photos are my own, I took them with a Samsung Galaxy A01, the edits were made with Canva and the translation with Google Translate.
Thank you in advance for reading me!!
Until next time!
---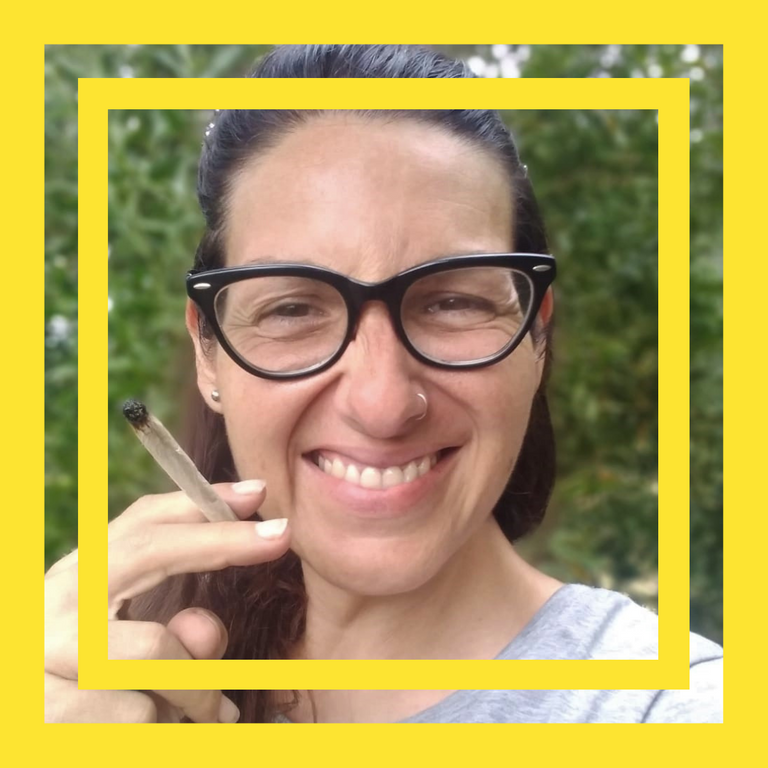 ---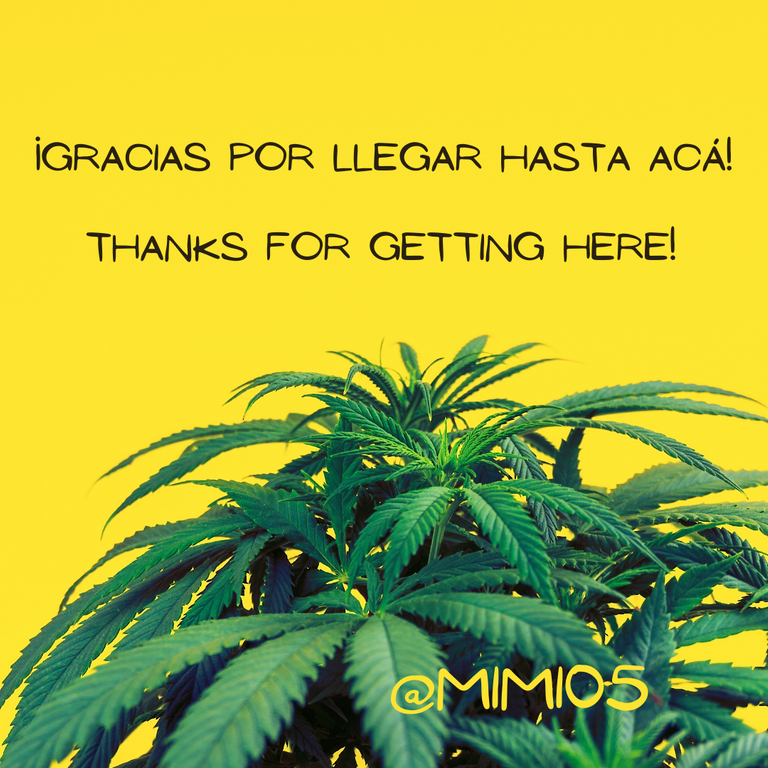 ---
---
---