COUSINS PROJECT: Growing our sativas🌱. // PROYECTO PRIMOS: Cultivando nuestras Sativas🌱

ENGLISH
Hello stoners and not so stoners friends !! How are you treating them this Wednesday? Around here there are some interesting clouds and every so often the sun comes out, so if there is a lot of east wind, and maybe it will rain later, as I read the local forecast.
Regarding the post, today I want to tell you about a beautiful experience I had with my cousins Cris, Sofi and Naza. One season we got together to cultivate in a group, which was very good for us and here I want to tell you, I leave you photos and a compilation of a couple of videos taken by all of us with different cell phones, I owe you the data !! The idea is to see how the girls were growing up!
Beautiful flowers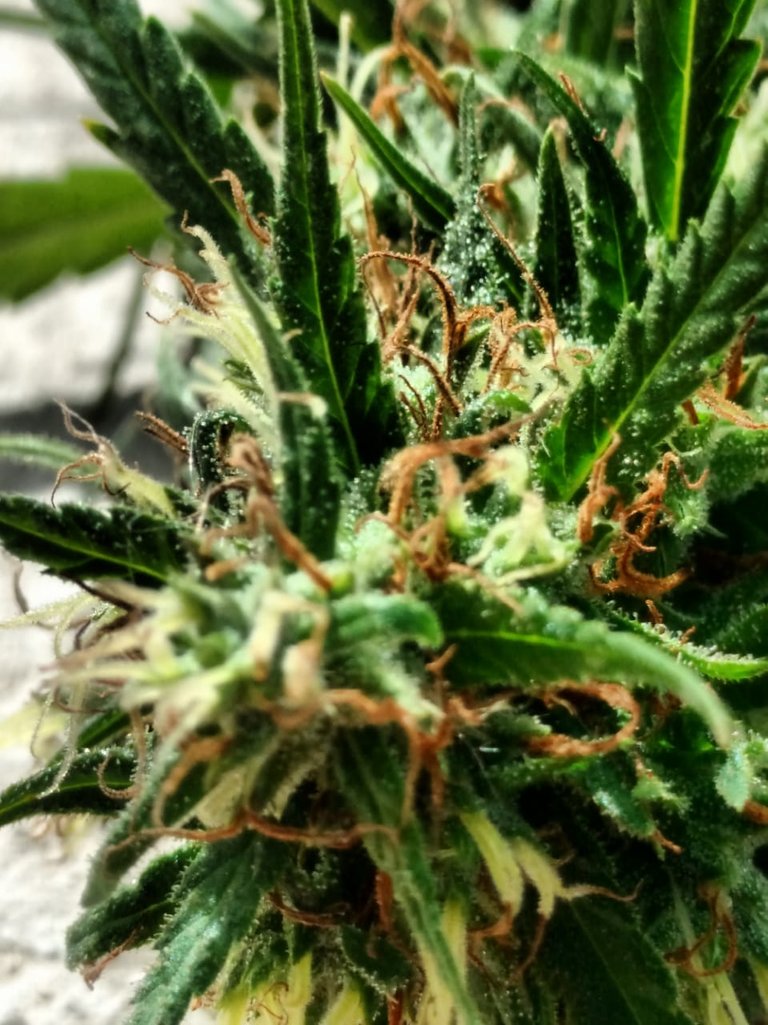 At the time when I was still living with my parents, I had no chance to grow my own weed. But my aunt did let my cousins ​​grow in her house, so at first they told me that they would lend me a little place so that I could have my plants. Then speaking with Cristian, the oldest of my cousins, he offered me to cultivate together to divide the expenses, as well as to divide the harvest, and incidentally that we all learn from the experience and of course, that is what we did.
We started by buying some seeds that were European, from the Sensi Seeds line if I remember correctly feminized sativas. And we germinated two more seeds of some rich buds that some friends had given us. They were beautiful little babies !!
The babies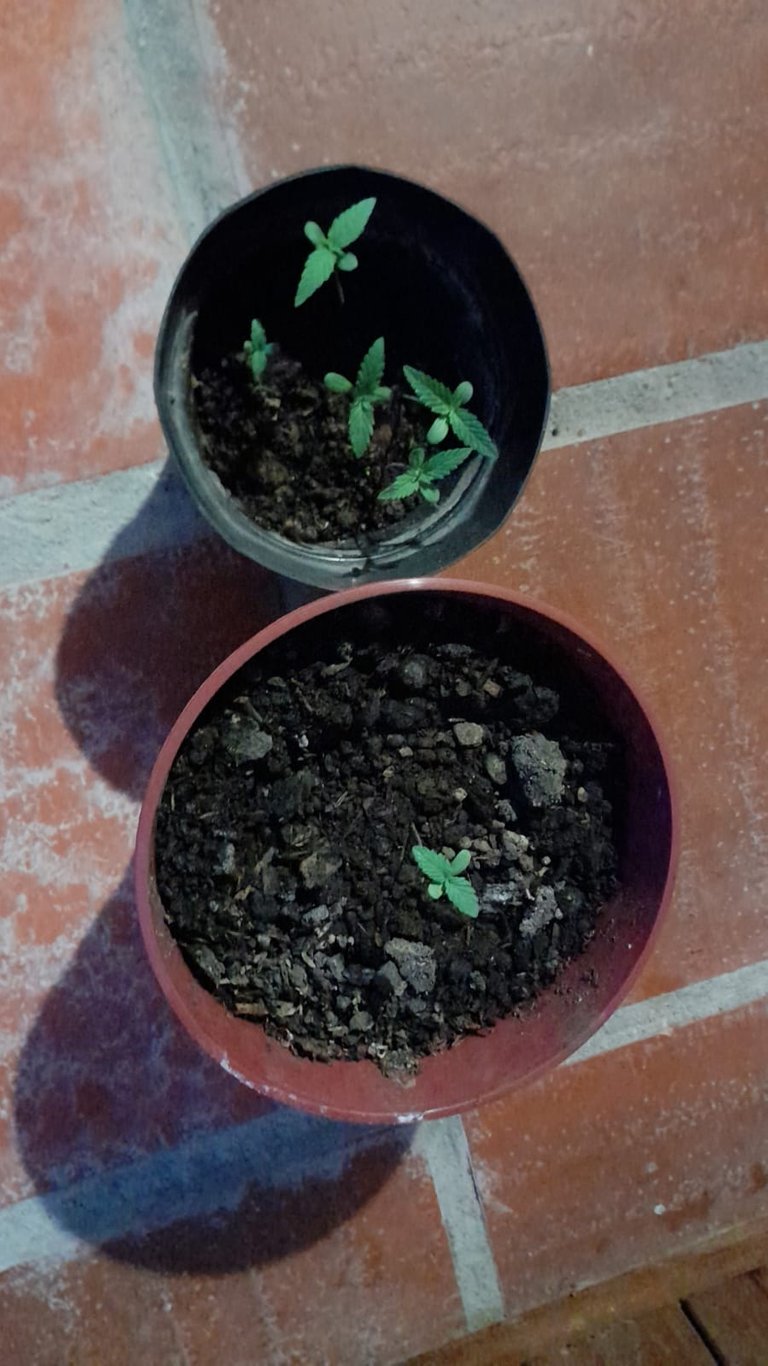 With my cousins ​​I learned about COMPOST, to prepare the soil before planting by nourishing it with organic compost that is the same waste from our meals, both fruits and vegetables without counting: garlic, onion, leek, spicy and citrus fruits such as orange, lemon, grapefruit. But, nevertheless, with those other wastes you can also do useful things that I will tell you later.
In addition to nourishing the earth with compost, it is also important to add WORM HUMUS, which you can also do yourself with a compost worm that you can see in google how to do it, or get it in nurseries; It is also important to put a little TURBA on it, that is, it is a black earth that is removed from the side of the wetlands and contains a lot of organic matter already decomposed, since it is removed from the second or third layer and that earth is already black ready to put it on your little plants !!
The girls are growing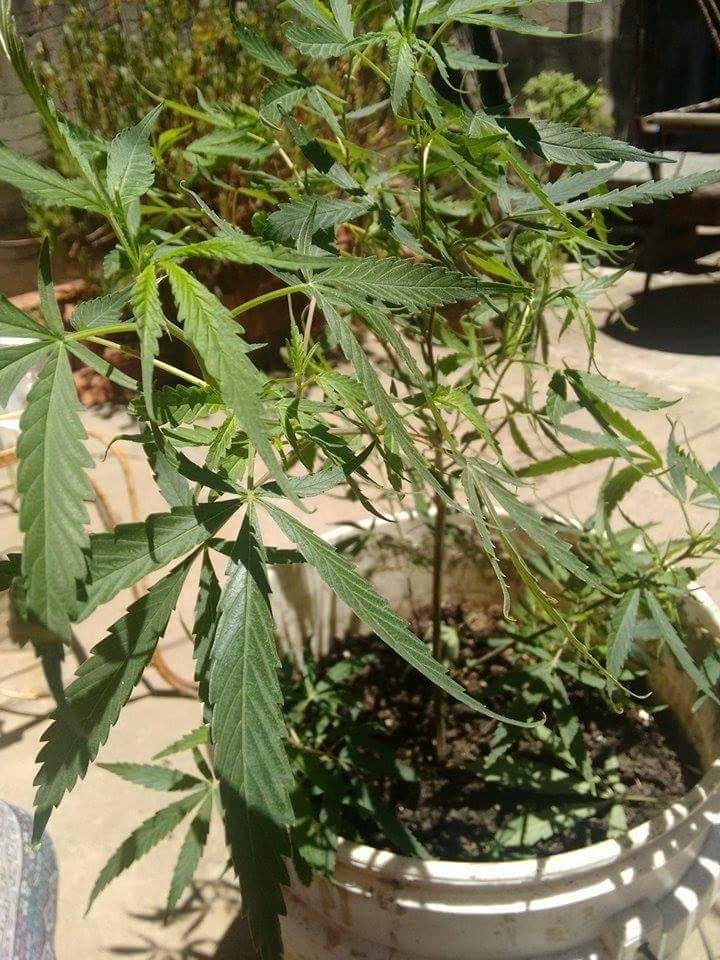 When they were of considerable size, we transferred them to slightly larger buckets, until the time came when we were able to transplant them directly to the ground. I am not going to tell you what those plants grew because you will see them with your own eyes. We did a lot of apical pruning, can't you tell? and I think that in their evolution they will realize what I am telling you !!
Already planted in the ground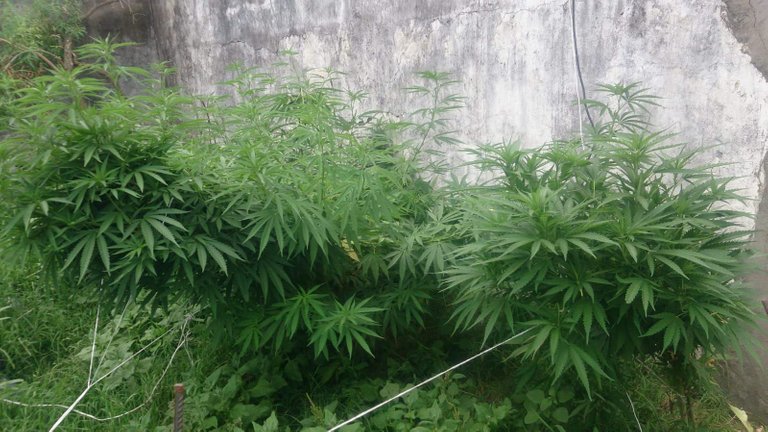 I went several times to help them prune, to clean the ugly leaves, as they will realize the girls are growing and a lot !!. I couldn't believe that those trees were ours !!
Getting bigger and bigger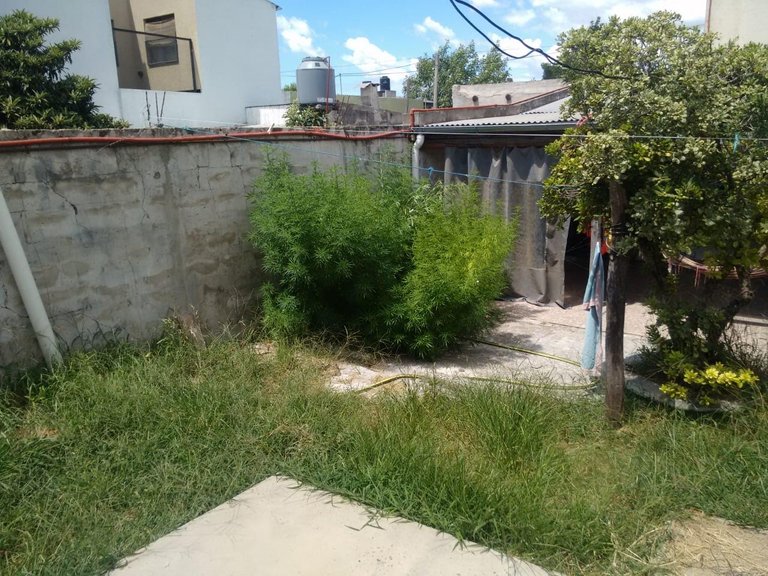 And the month of April of that year arrived, harvest time. We emptied my aunt's closet that was in the garage with "junk" and hung there like half a plant to dry. The rest of us got boxes of shoes, we made some holes in the sides to ventilate them and we placed them in a cool room, where they gave little light. So we left them for about 35 days, and we began the process of fine manicure, with which we then made a delicious cannabis butter, a recipe that I owe you for another post.
The pruning took effect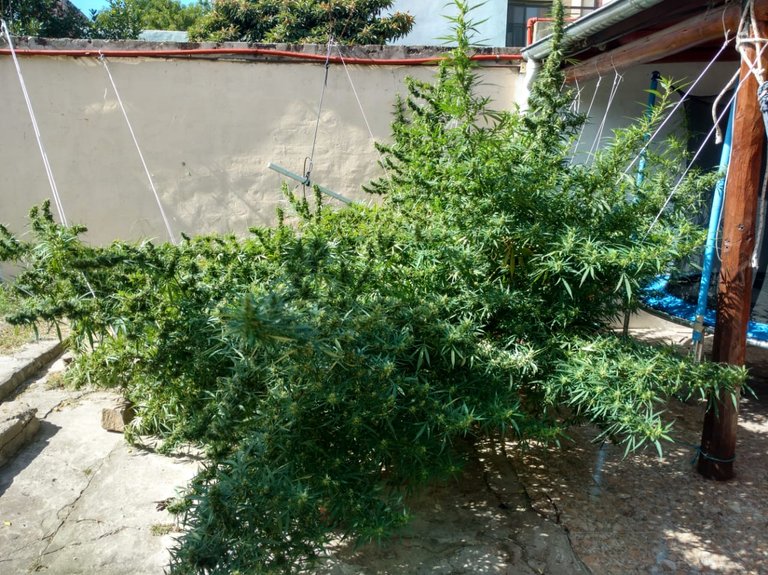 I can't explain everything we get from those plants, but just to tell them that happiness didn't enter our chest as much as it was, and the four of us had kicks for several months. In addition, it was our first experience with purchased feminized seeds, added to the pruning, and the food we gave it, I think we did a great job together.
Video compilation, plant evolution
Here are some photos of when we tried them, they were very rich, with a very refreshing lemon and pine flavor and they left you with a very cool, very creative high. I hope you have a beautiful day !! Thanks for stopping by !!
Flowers already cured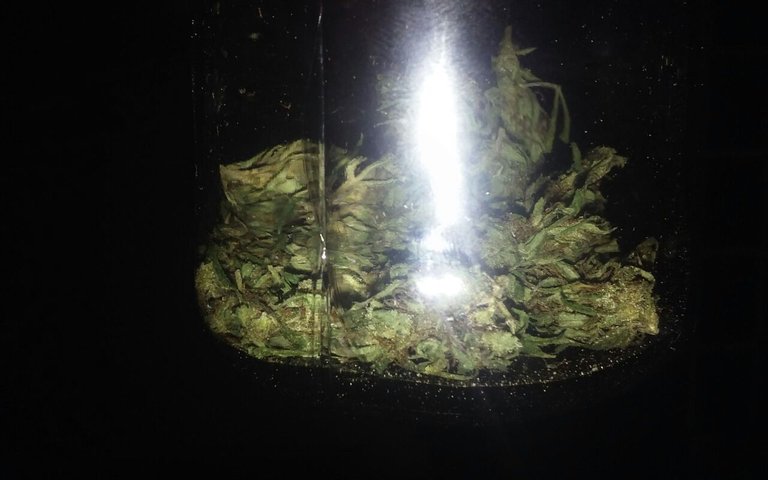 Chopping to assemble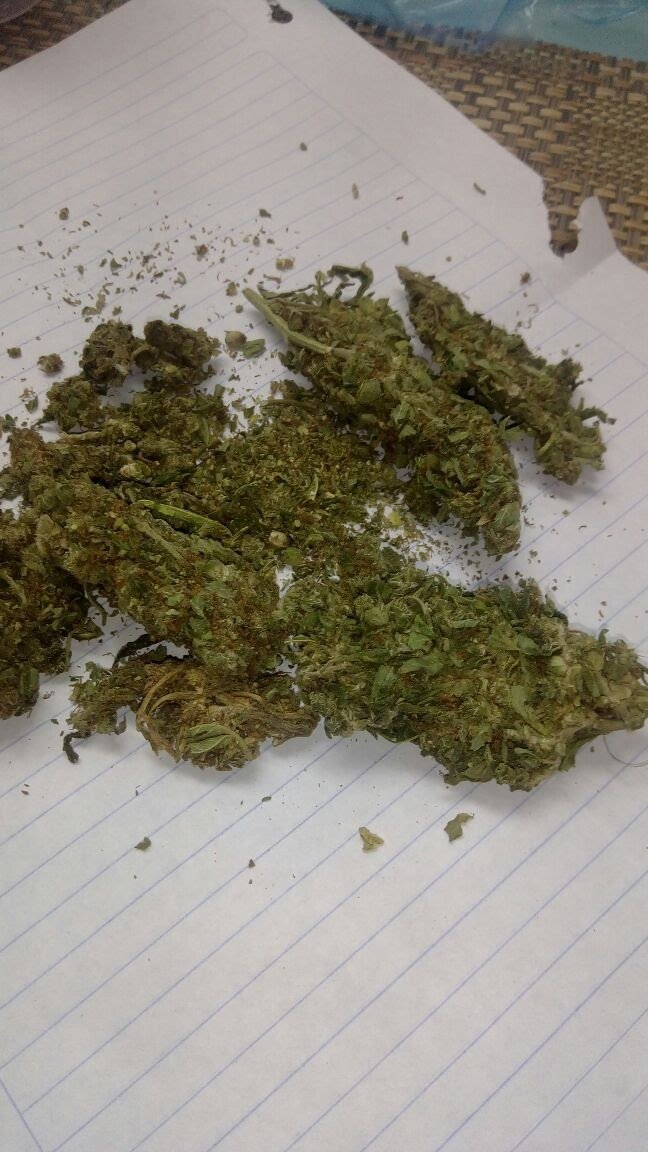 Already armed, ready to try them!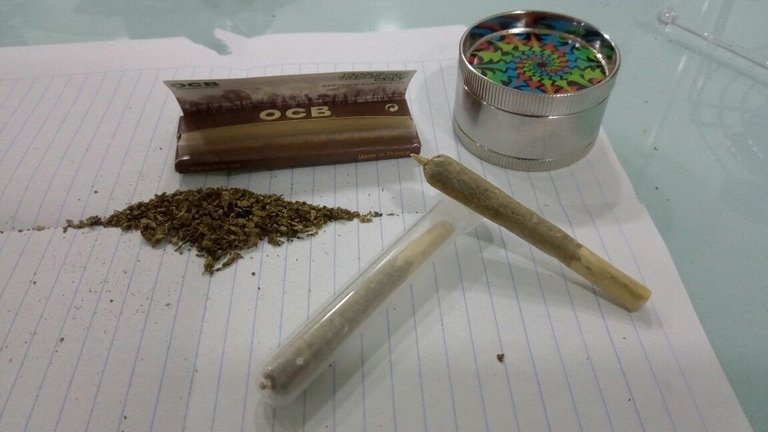 Arrivederchi!!
mimi05

ESPAÑOL
Hola amigos fumetas y a los no tan fumetas!! ¿Qué tal los trata este miércoles? Por aquí hay unas nubes interesantes y cada tanto sale el sol, lo que si hay es mucho mucho viento del este, y quizás llueva más tarde, según leí el pronóstico local.
Por lo que respecta al post hoy quiero contarles sobre una hermosa experiencia que tuve con mis primos Cris, Sofi y Naza. Una temporada nos juntamos para cultivar en grupo, cosa que nos fue muy bien y aquí quiero contarles, les dejo fotos y una recopilación de un par de videos tomados por todos nosotros con diferentes celulares, les debo el dato!! La idea es que se vea como fueron creciendo las niñas!
Hermosas flores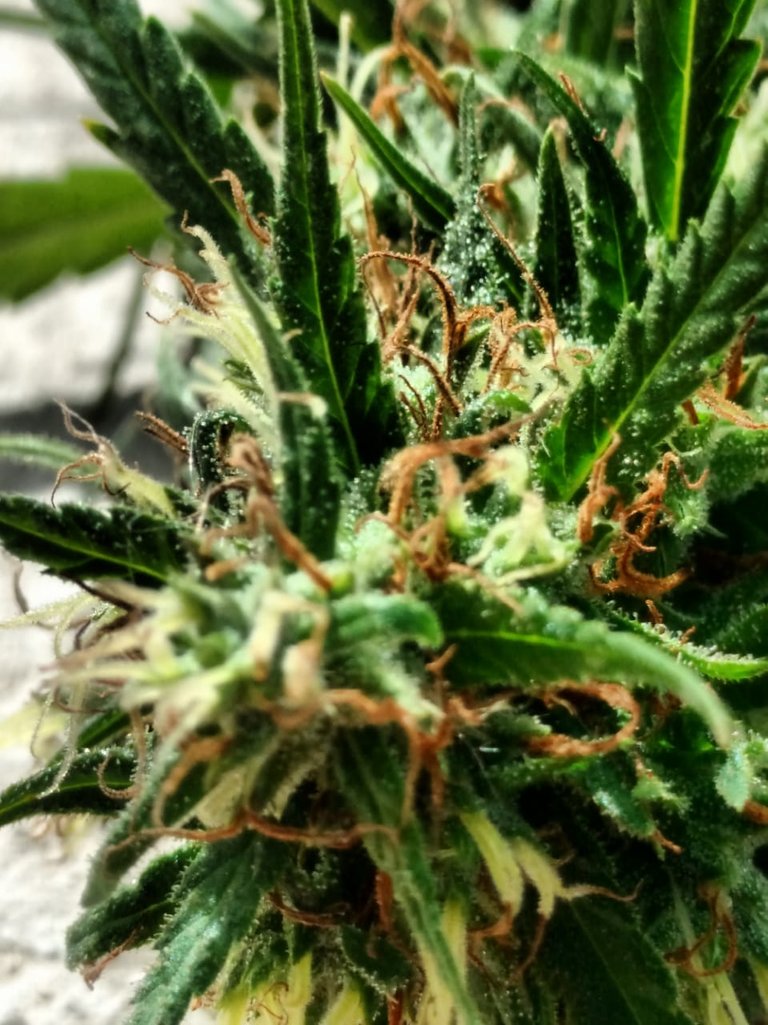 En la época en la que yo aún vivía con mis padres no tenía posibilidad de cultivar mi propia hierba. Pero, mi tía sí dejaba que mis primos cultiven en su casa, asique al principio me dijeron que me prestaban un lugarcito para que pueda tener mis plantas. Luego hablando con Cristian, el mayor de mis primos, me ofreció cultivar en conjunto para dividir los gastos, como así dividir la cosecha, y de paso que todos aprendamos de la experiencia y por supuesto, eso fue lo que hicimos.
Comenzamos comprando unas semillas que eran europeas, de la línea de Sensi Seeds si mal no recuerdo sativas feminizadas. Y pusimos a germinar dos semillas más de unos ricos cogollos que unos amigos nos habían regalado. Eran unas bellas bebesitas!!
Las bebés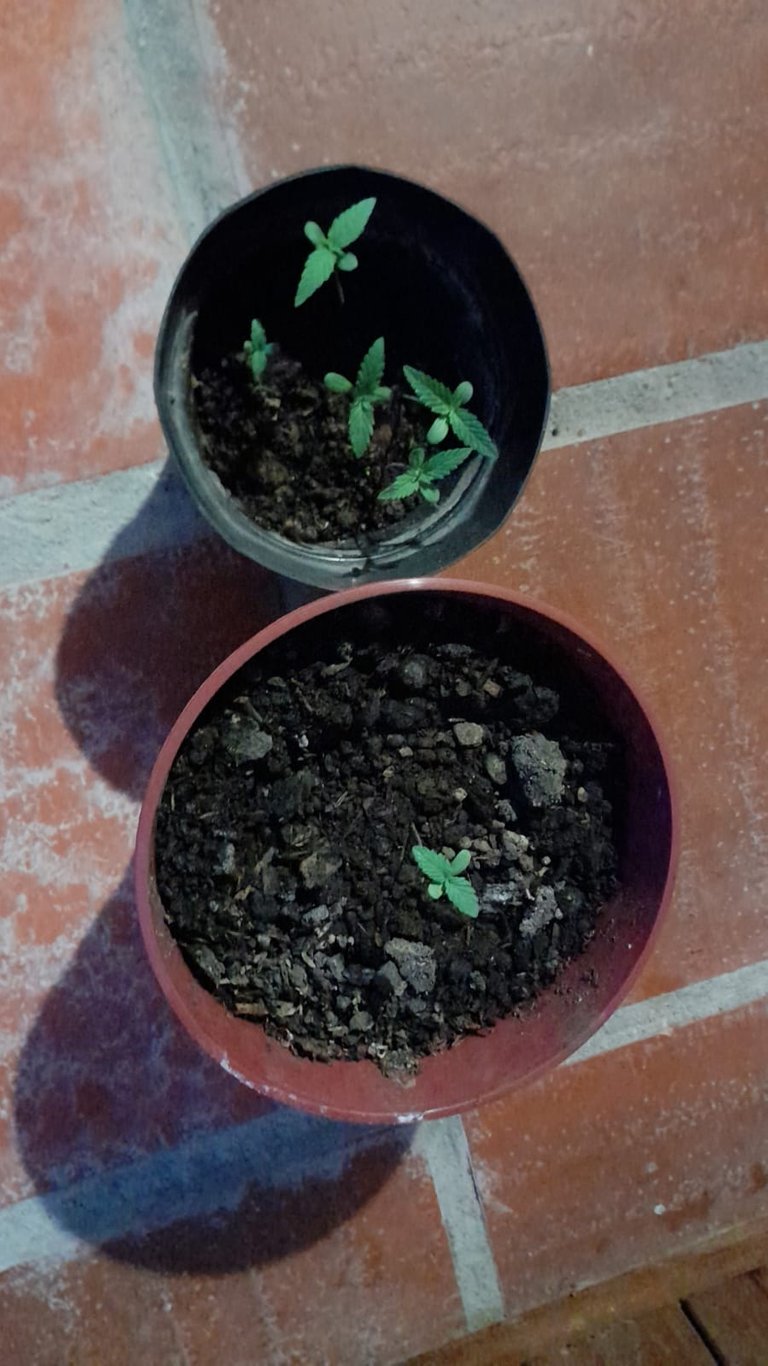 Con mis primos aprendí lo del COMPOST, de ir preparando la tierra antes de plantar nutriéndola con abono orgánico que son los mismos desechos de nuestras comidas, tanto frutas como verduras sin contar: Ajo, cebolla, puerro, picantes y cítricos como naranja, limón, pomelo. Pero, sin embargo con esos otros desechos también se pueden hacer cosas útiles que más adelante les contaré.
Además de nutrir la tierra con el compost, también es importante agregarle HUMUS DE LOMBRIZ, que también lo pueden hacer ustedes mismos con una lombriz-compostera que pueden ver en google como hacerla, o conseguirlo en viveros; también es importante ponerle un poco de TURBA, es decir, es una tierra negra que se saca del costado de los bañados y contiene muchísima materia orgánica ya descompuesta, ya que se saca de la segunda o tercer capa y esa tierra ya está negra lista para colocársela a tus plantitas!!
Las nenas van creciendo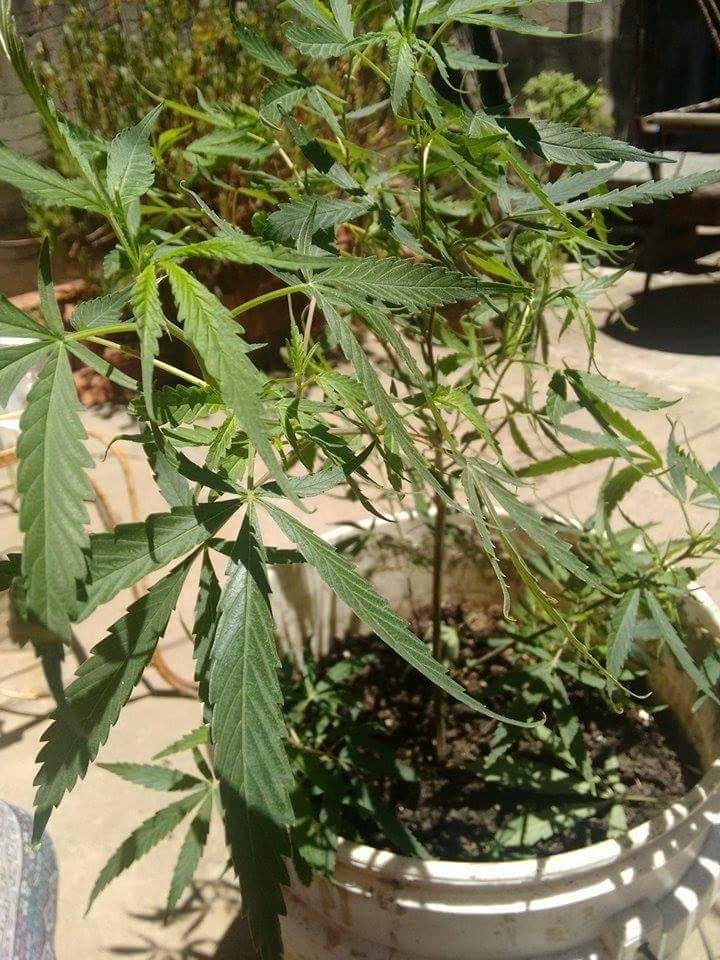 Cuando tuvieron un tamaño considerable las pasamos a baldes un poco más grandes, hasta que llegó la época en que pudimos trasplantarlas directo a tierra. No les voy a contar lo que crecieron esas plantas porque las vana ver con sus propios ojos. Les hicimos bastante poda apical, ¿se nota no? y creo que en su evolución se van a dar cuenta de esto que les cuento!!
Ya plantadas en la tierra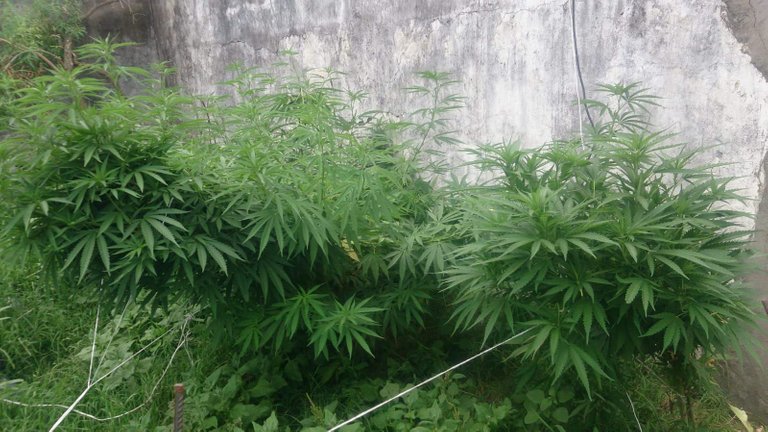 Fui varias veces a ayudarlos a podar, a limpiar las hojas feas, como se darán cuenta las nenas están creciendo y mucho!! Yo no podía creer que esos árboles eran nuestros!!
Cada vez más grandes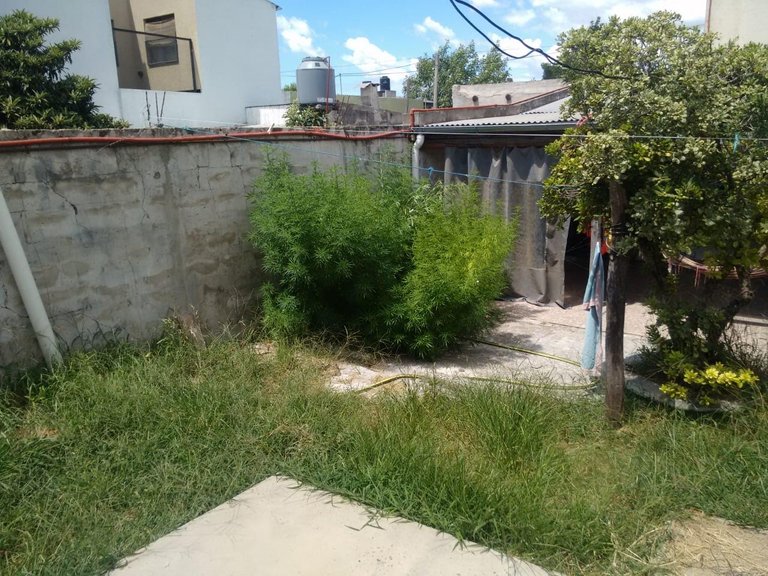 Y llegó el mes de abril de ese año, momento de cosecha. Vaciamos un ropero de mi tía que estaba en el garage con "porquerías" y colgamos ahí como media planta a secar. El resto conseguimos cajas de zapatillas, les hicimos unos agujeros en los costados para que ventilen y las colocamos en un cuarto fresco, donde le daban poca luz. Así las dejamos alrededor de 35 días, y comenzamos el proceso de manicura fina, con lo que luego hicimos una deliciosa manteca cannábica, receta que les debo para otro post.
La poda hizo efecto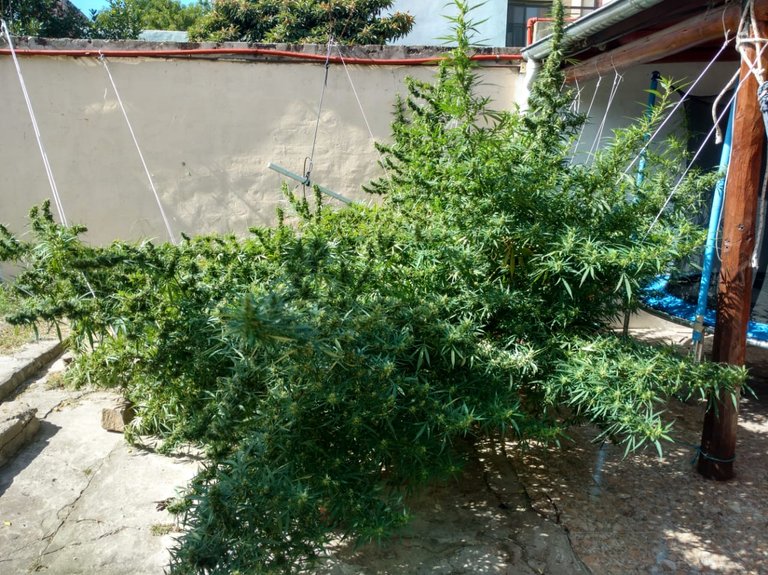 No puedo explicarles todo lo que sacamos de esas plantas, pero con decirles que la felicidad no nos entraba en el pecho de tanta que era, y los cuatro tuvimos cogos para varios meses. Además, era nuestra primera experiencia con semillas compradas feminizadas, sumado a la poda, y al alimento que le dimos, creo que hicimos un gran trabajo en conjunto.
Recopilación de videos, evolución de las plantas
Aquí les dejo unas fotos de cuando las probamos, eran muy ricas, de un sabor a limón y pino muy refrescante y te dejaban con un colocón muy copado, muy creativo. Espero tengan hermoso día!! Gracias por pasar!!
Flores ya curadas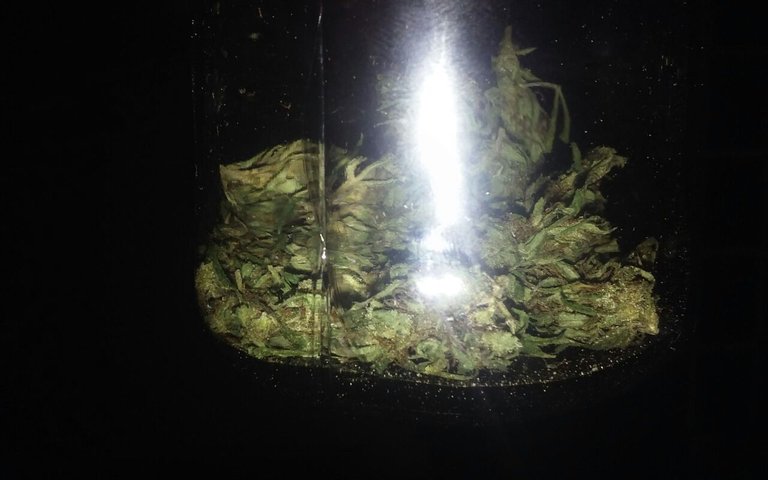 Picando para armar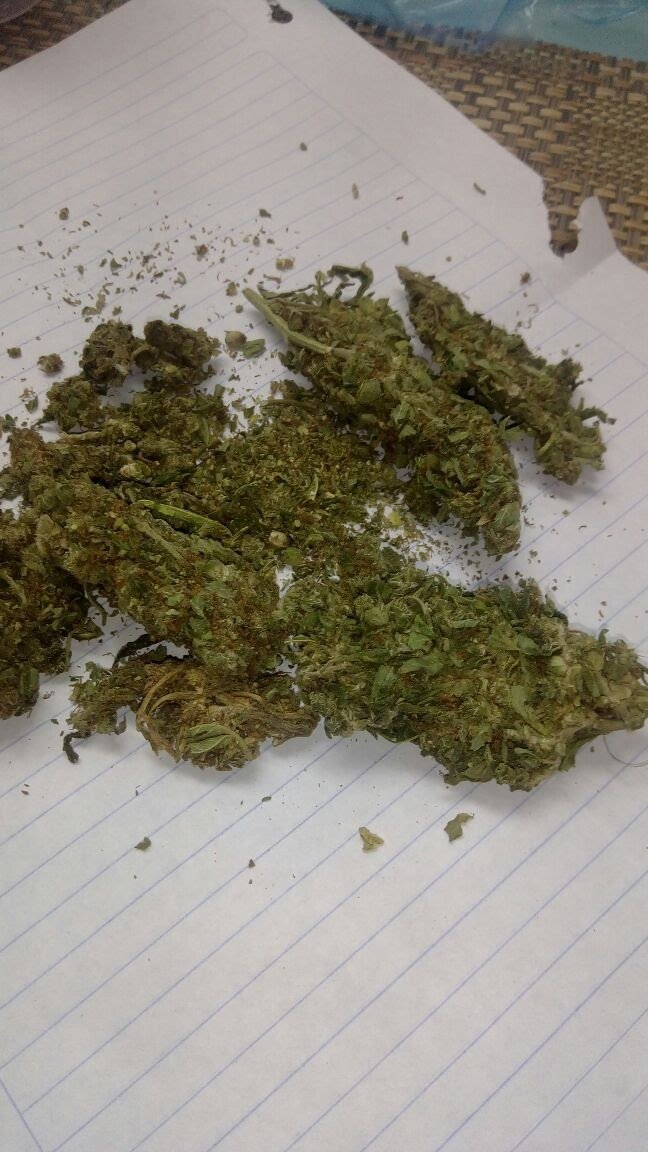 Ya armados, listos para probarlas!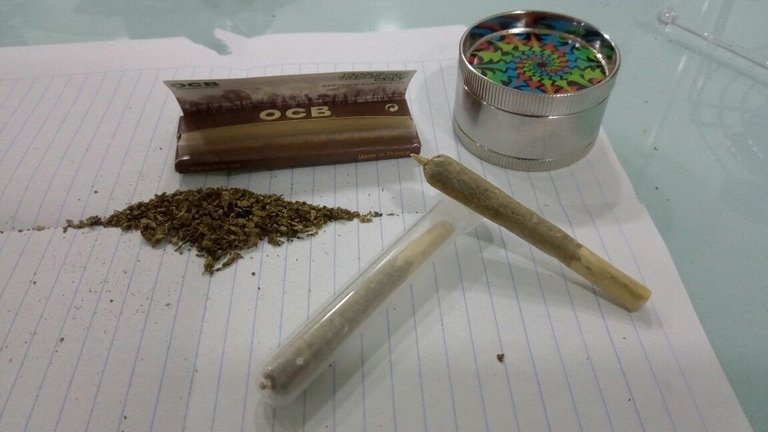 Arrivederchi!!
mimi05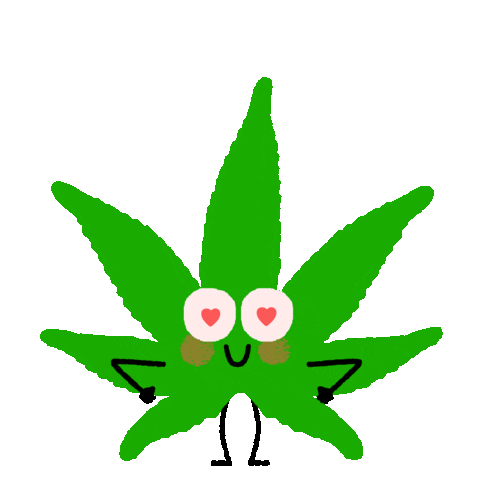 ---
---