Ready for the new cycle - Selfmade genetics of Cherry Pie #18 (DNA) X fuor different strains.

Hello friends of Hive and Weedcash Network, one thing I've learned is that if you want to get results you have to be always on track, and I also don't want to find myself without anything to smoke because he waited too long to leave, so despite the many commitments we are already new on the run before even finishing the previous cycle.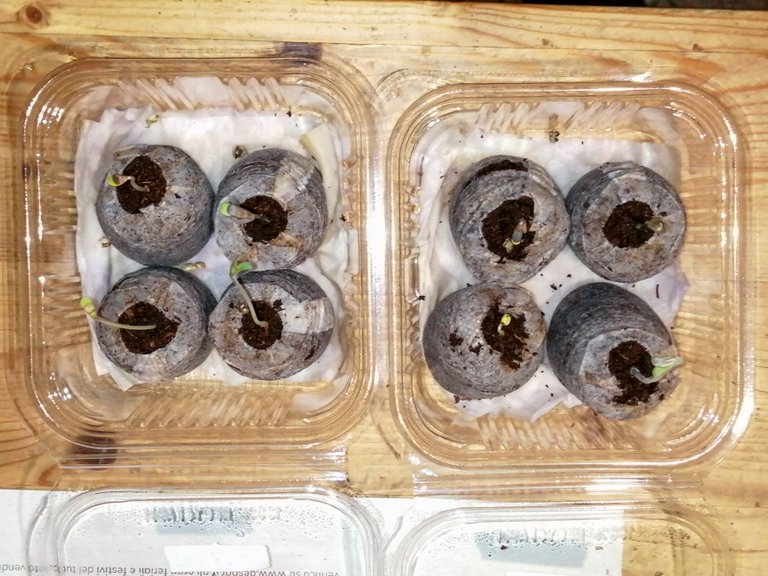 On Monday I had sown 8 seeds of excellent basic genetics on peat discs, which I had obtained by crossing the usual Cherry Pie #18 (DNA), with various other genetics which are the following:
2 - Cherry Pie X Cherry Pie (DNA)
3 - Cherry Pie X Somango 47 (Positronics)
2 - Cherry Pie X O.G. Kush (Reserva Privada)
1 - Cherry Pie X L.A. Amnesia (Paradise)
I chose a very draining soil, for the succulents, due to the fact that here winter is harsh and with very low temperatures, I can't keep the box so hot and the plants grow slower and with soils that absorb a lot of water, I risk root rot.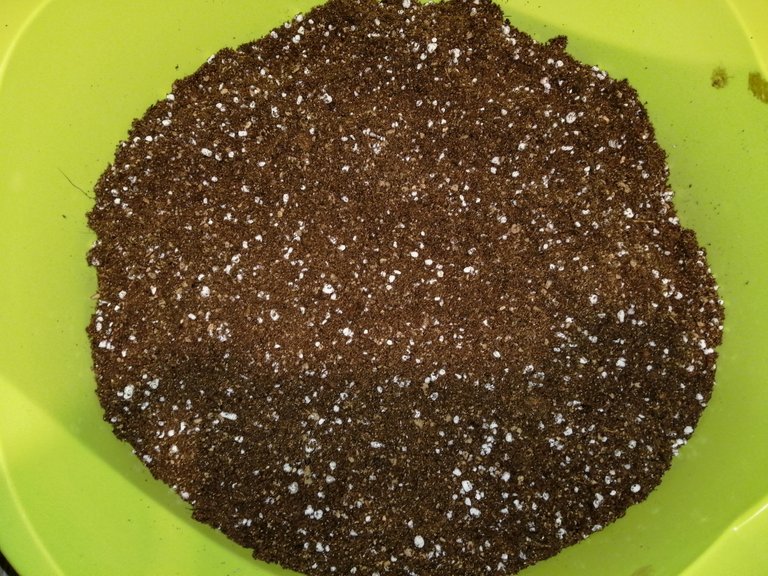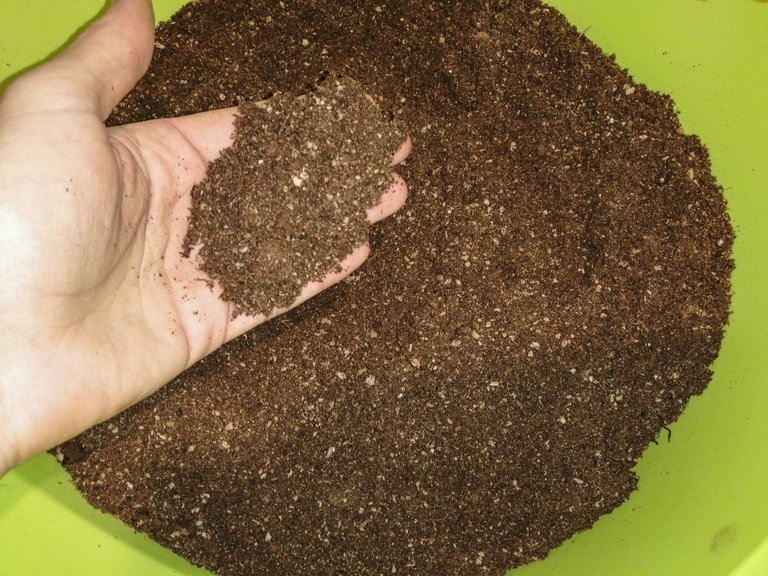 To make it even more airy I also added 10% perlite. I have now used it to transfer the seedlings to the first provisional pots, but I intend to use the same mix for the next definitive pots as well.


In this mix I have not added fertilizers, because they are so small they are sensitive to sudden changes in nutritional values, so I will use nutrients only after the next transfer.
I am very happy that after more than a year since I had collected these seeds, they all sprouted within 3 days. Unfortunately only one had difficulty, I tried to help him get out of the seed, he seems to be alive, let's see what happens, I'd hate to lose him.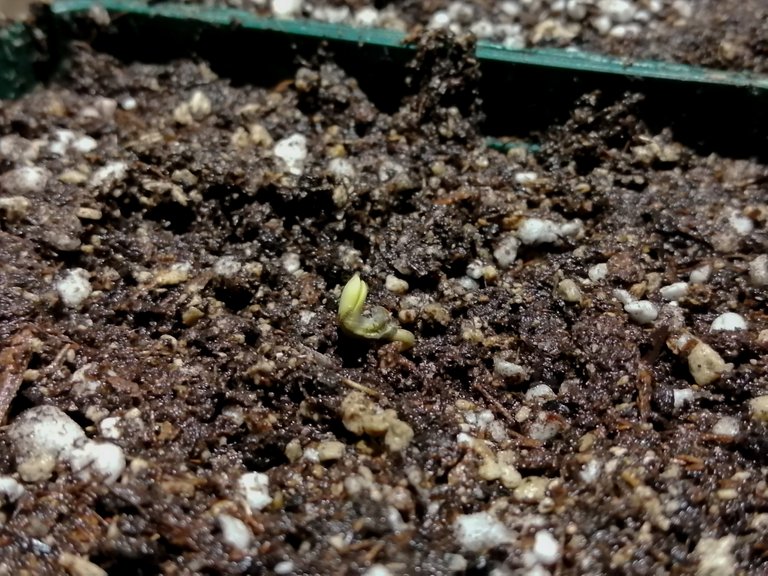 Once I potted all the plants I put them inside the box, together with the two remaining ones that I have to harvest soon. I put the newborns at a height that guarantees them some heat from the lamp but not too much so as not to burn them. I changed the lamp hours to 18 light and 6 dark, although there are still the ripe two, nothing will change for a few days at this point in the cycle.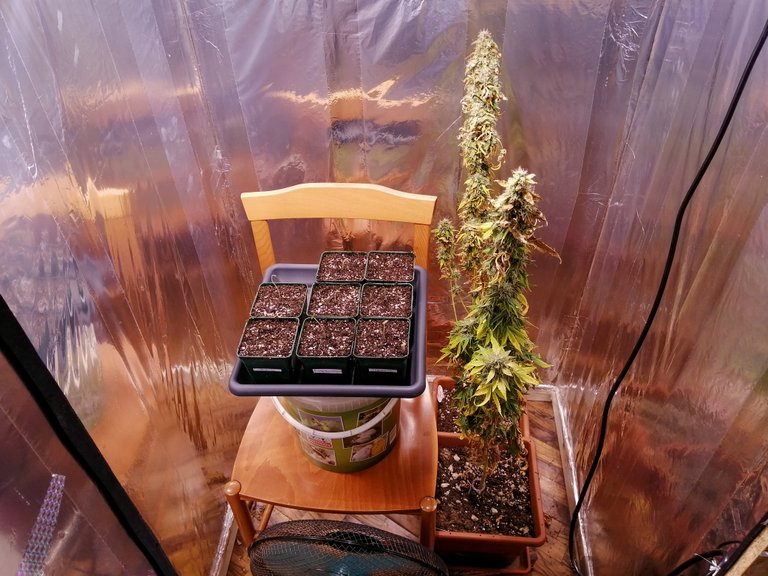 Let's hope they grow strong and healthy, in this cycle I would like to try inserting the LST technique to compare the results with the same genetics of the previous one where I didn't use any techniques.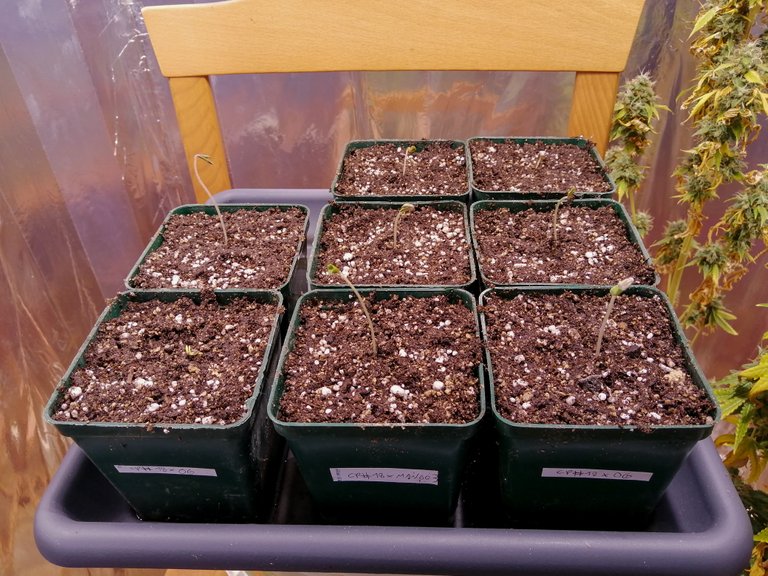 That's all dear friends, I hope you like my new girls, I can't wait to let you see them grow, a hug and happy 420 to all.

---
All the photos in this post are the property of the author, any content that represents hemp is for illustrative purposes only and intended for the personal use of the author only, there are no profit purposes of any kind. Thanks and good relaxation to all.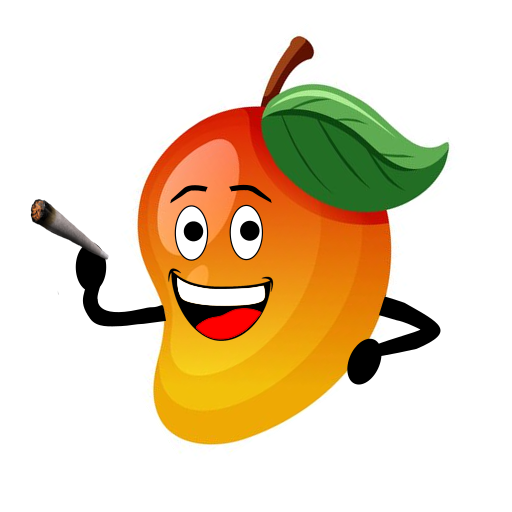 ---
---