Photographing my buds - The beautiful colors of Blackberry Kush.
Good evening Community of Photography Lovers, my name is Mangopie, a stage name that I took from the name of one of my genetic creations of hemp plant crossings. In addition to the passion for growing hemp and all kinds of plants, I love taking care of them in general, I'm a photography enthusiast.
I really like photographing the tops of my hemp plants, with their bright colors and the reflections of the resin that covers them, I find that the photos become fascinating, with a sort of magical harmony.
In the photos is one of my favorite crops, a Black Berry Kush, which had taken on beautiful purple colors, as well as its fruity aroma that felt a mile away, love at first sight.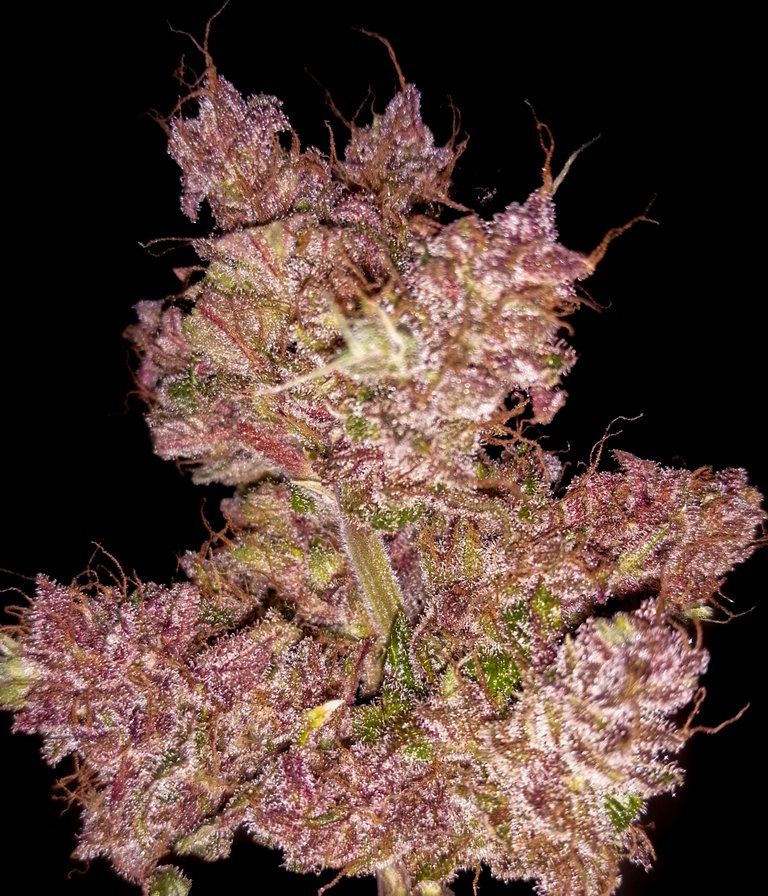 ---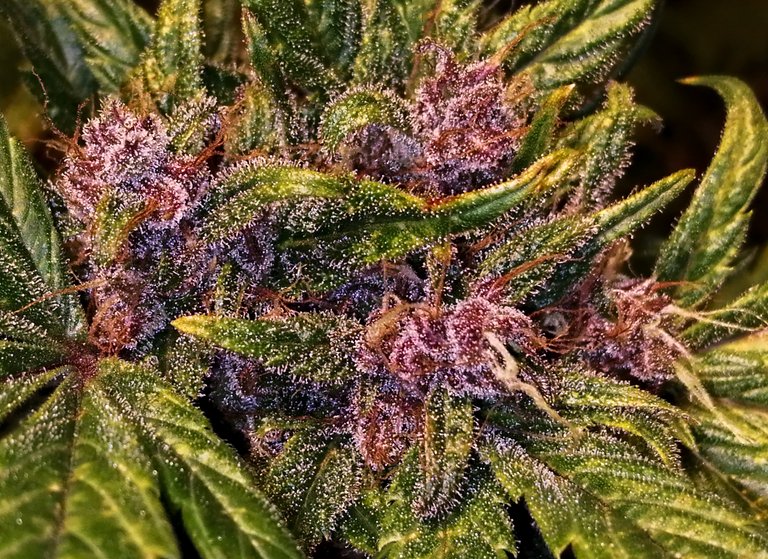 While these pics are from another favorite girl of mine, a Green Poison, she is a powerful autoflowering Super Skunk, which creates big compact orange buds that are hard as rocks.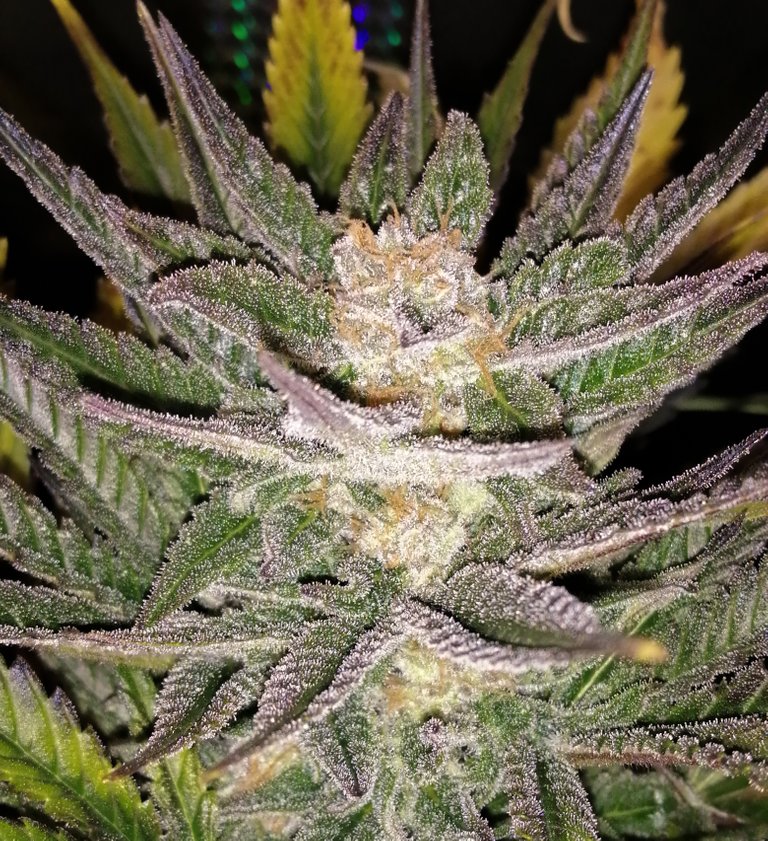 ---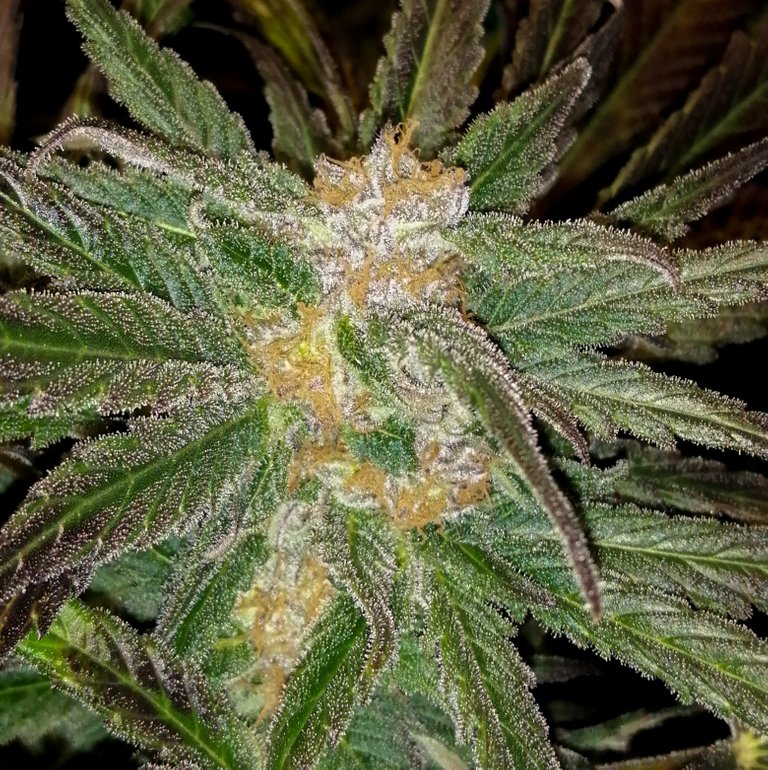 While the latter is a Quick Critical, a plant with colors ranging from yellow to dark orange, very stable as a strain, with the peculiarity that it flowers in just 45/50 days, maintaining an abundant harvest.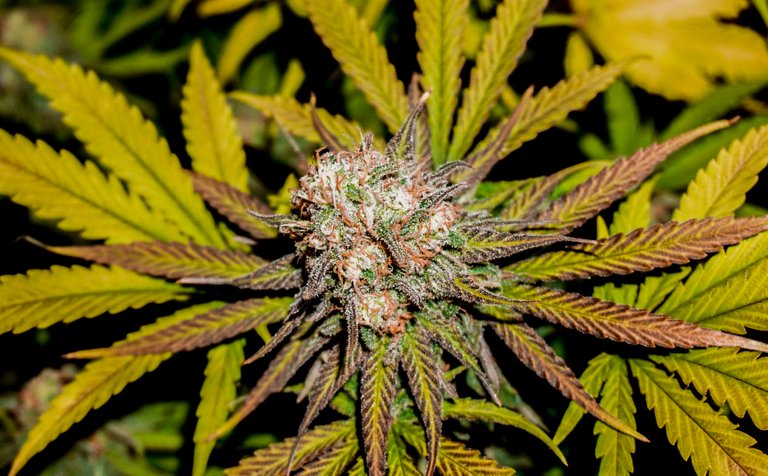 ---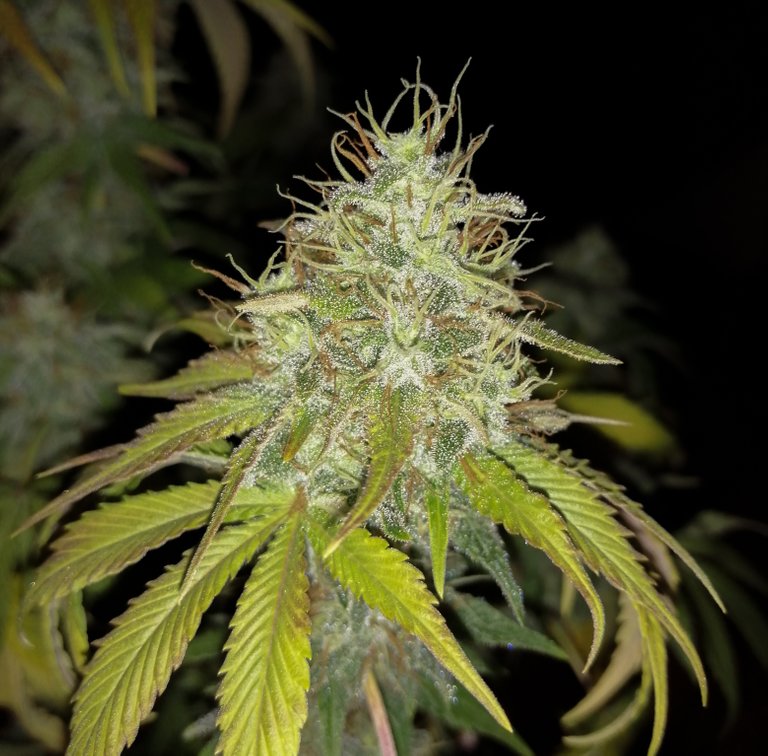 ---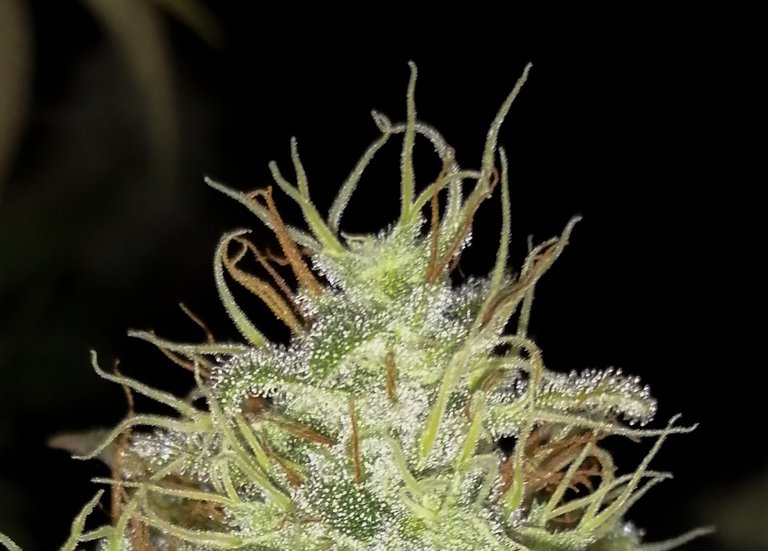 Dear friends, that's all for today, I hope you enjoyed these photos, I wish you all happy holidays, a hug to everyone and a happy 2023 full of satisfaction.
---
Photo took with my Canon EOS 2000D camera with EF-S 18-55mm lens

All texts and photos in this post are the property of the author @mangopie, any content that represents hemp is for illustrative purposes only and intended for the personal use of the author only, there are no profit purposes of any kind. Thanks and good relaxation to all.

Discover and support the WeedCash Network community, for a happier world in its highest form of social media. Official website https://weedcash.network.
You can also follow the @canna-curate vote trail to support the community, via hive.vote at this link.
Thanks for reading.
---
---