Near disaster, I transplanted my plants and managed to recover, maybe.
Christmas went well, I hope it was like this for all of you who I wish to spend happy holidays. But there is always a hitch around the corner waiting...
In these days I had expected relaxation, however when I went to see my girls that I hadn't seen for two days, I saw that they had still grown a lot and I stupidly put the lamp too close to the plants, I burned some of the main leaves. I had placed them closer to the lamp because it's cold and I wanted them to get more heat, instead I exaggerated and risked making a disaster, because I think that if another day passed I could have lost the plants.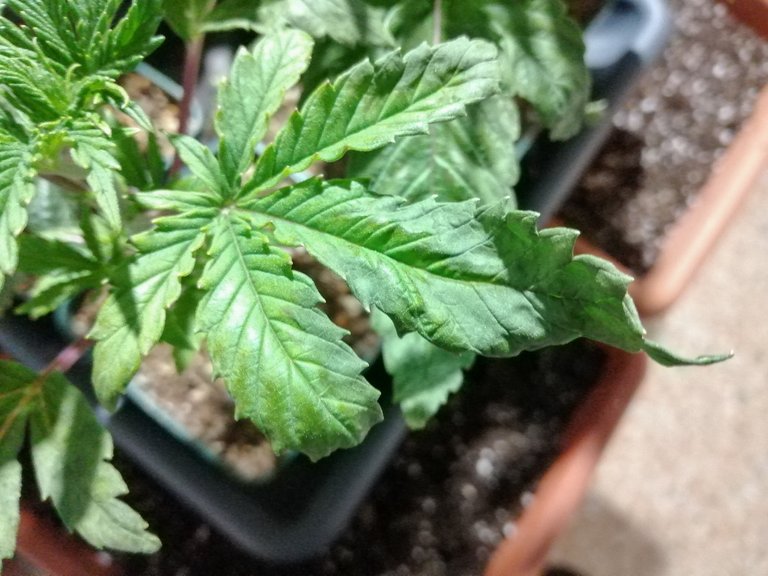 ---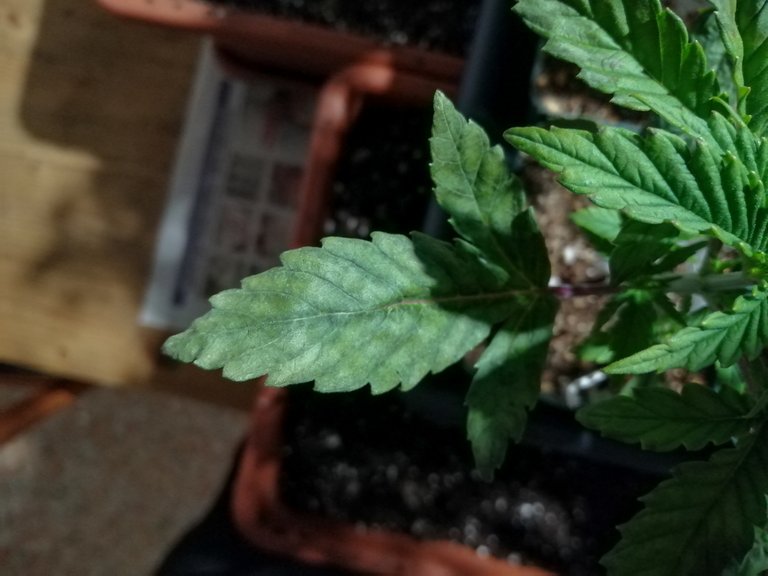 ---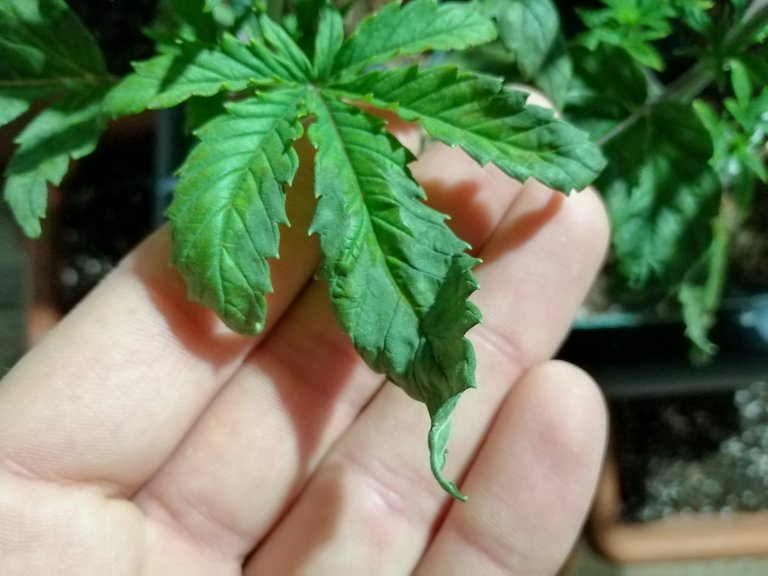 I hope they won't be affected too much by this blow, which is why I decided to decant today even though I had other commitments, but I was afraid that by remaining in the small vase they risked suffering and drying out even more.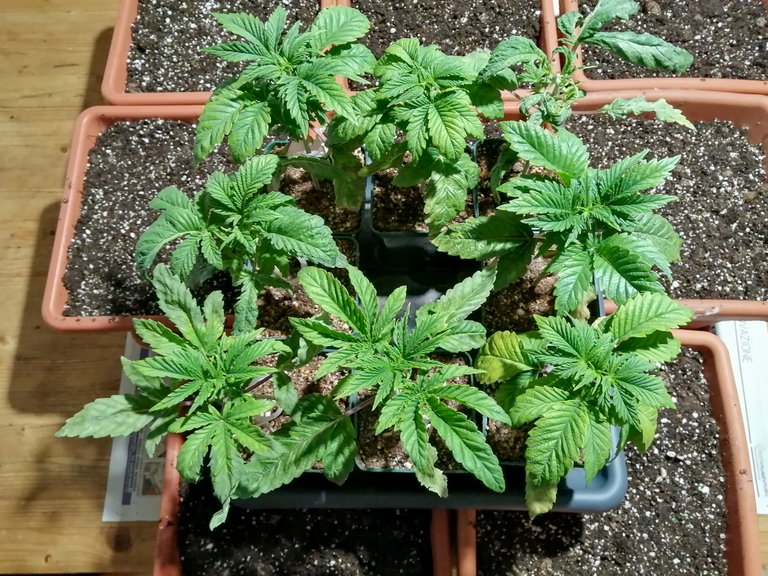 ---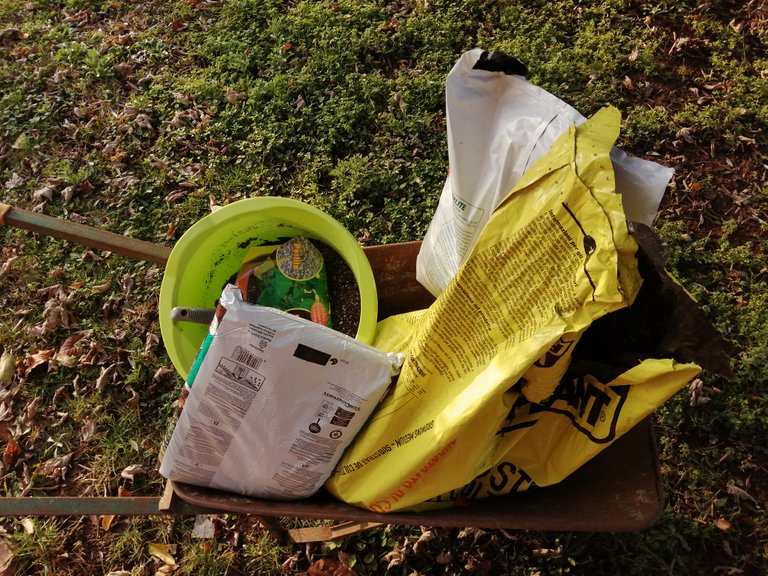 So off you go, take the wheelbarrow the sacks of soil, perlite and expanded clay. I mixed the soil with 10/15% perlite and a little fertilizer.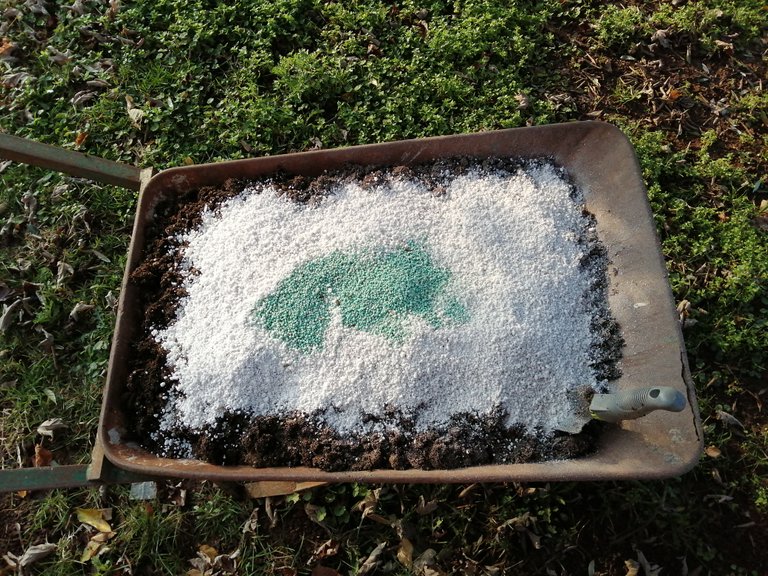 ---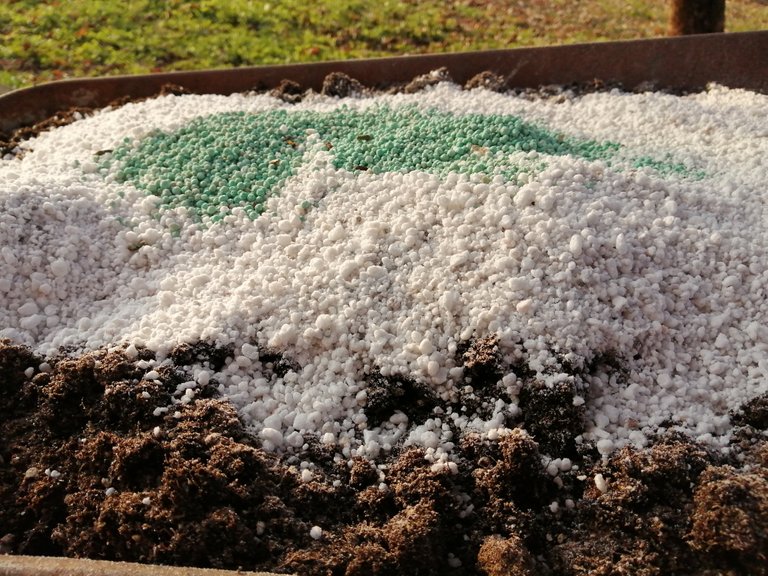 I used eight 9 liter pots. I would also have used bigger pots, but with 8 plants the small box is full. But even a 9 liter is sufficient if the plant is worked well with a good Low Stress Training.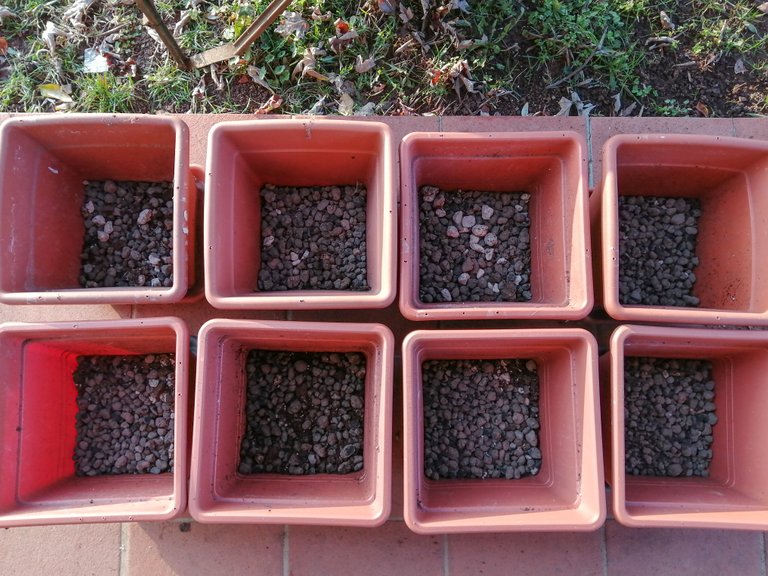 ---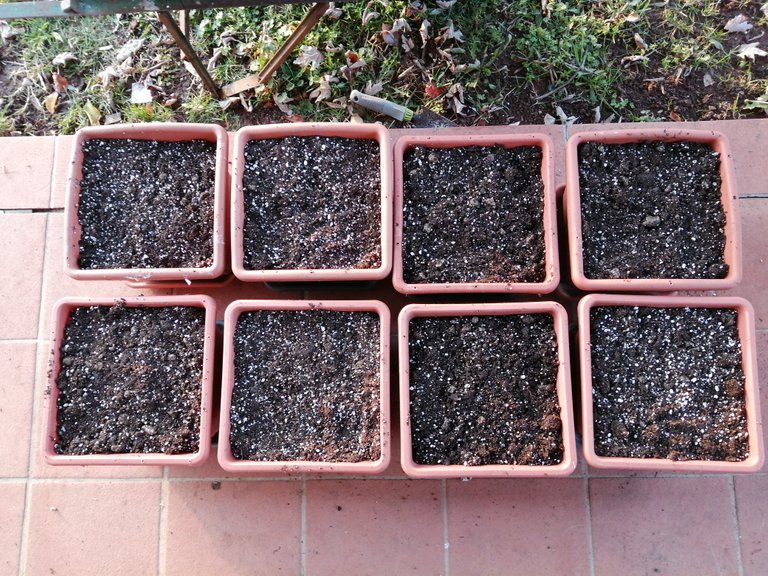 I transplanted all 8 girls carefully being careful not to damage them. Look at the roots how well they have worked and look pretty strong.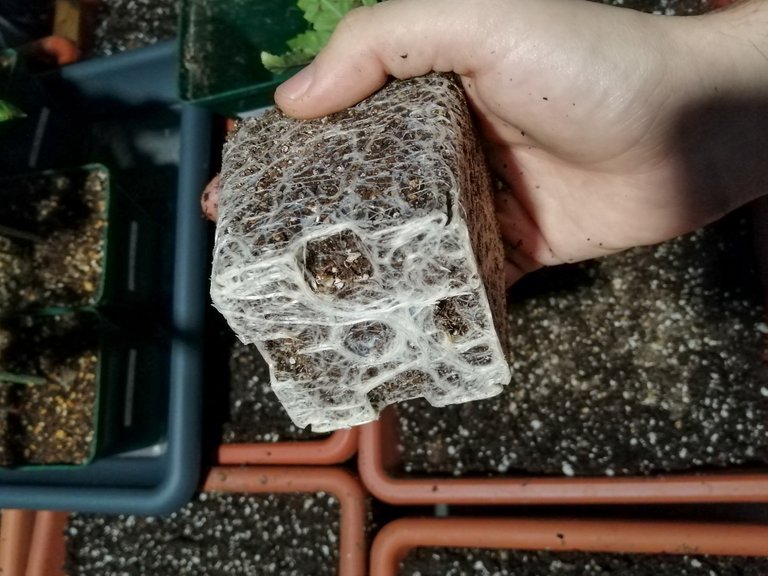 ---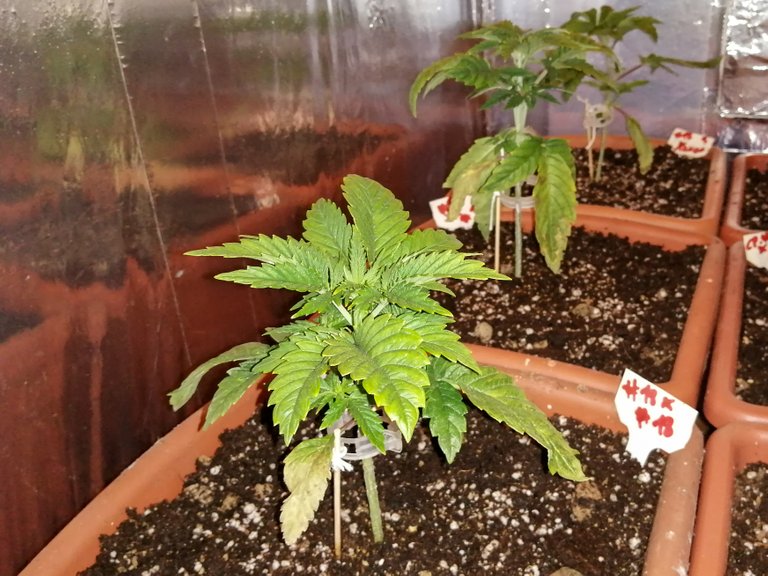 The frick also had well-developed roots, which usually takes much more effort. With nice roots like this, it gives me hope that they can recover from my stupid mistake of putting them too close to the lamp.

---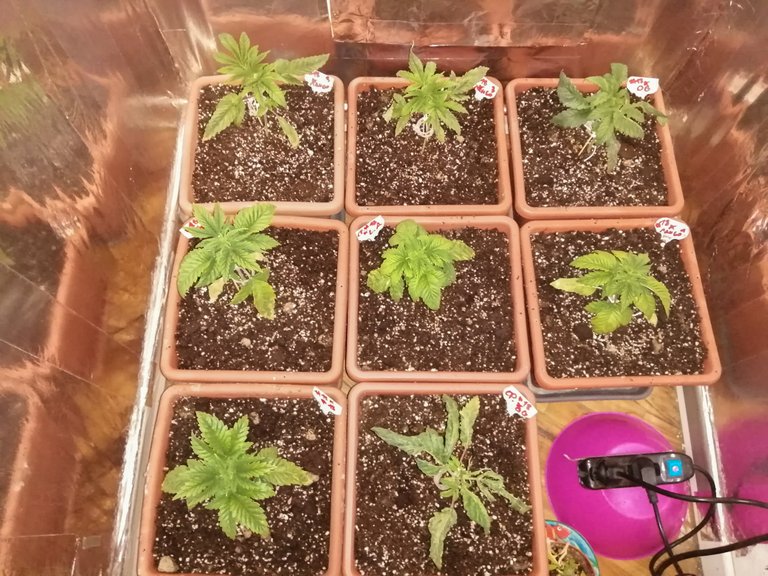 Now I wait a few days for the roots to start to stick on the new soil and then I start with the LST.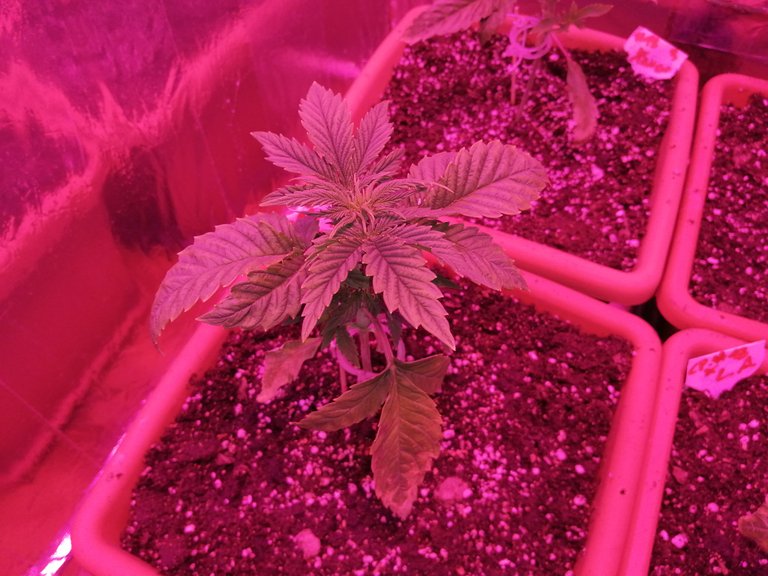 ---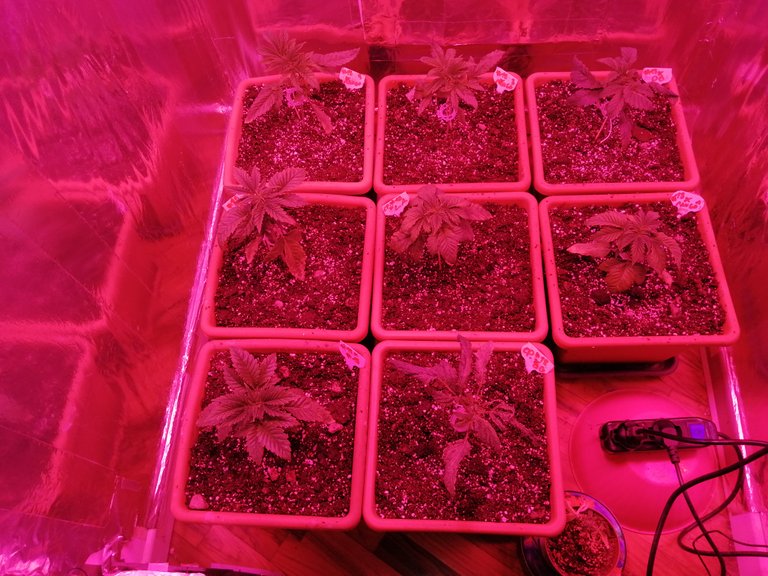 Dear friends, happy holidays, I wish everyone that the 2023 to come will be full of satisfaction and happy 420.

All texts and photos in this post are the property of the author @mangopie, any content that represents hemp is for illustrative purposes only and intended for the personal use of the author only, there are no profit purposes of any kind. Thanks and good relaxation to all.

Discover and support the WeedCash Network community, for a happier world in its highest form of social media. Official website https://weedcash.network.
You can also follow the @canna-curate vote trail to support the community, via hive.vote at this link.
Thanks for reading.
---
---