Hello world of Hive, Mangopie introduces himself.

Hello everyone, my name is Mangopie and it is a pleasure to start this adventure together with you, I have seen this Hive platform and its community dedicated to the love for our heart plant. I thought it was great and I wanted to be a part of it too.
I met Hive, because I also follow the world of cryptocurrencies, I found it exceptional to be able to combine these two passions under the same roof. I can't wait to be able to share my works and projects, have your opinions and exchanges of ideas that only help to grow.
---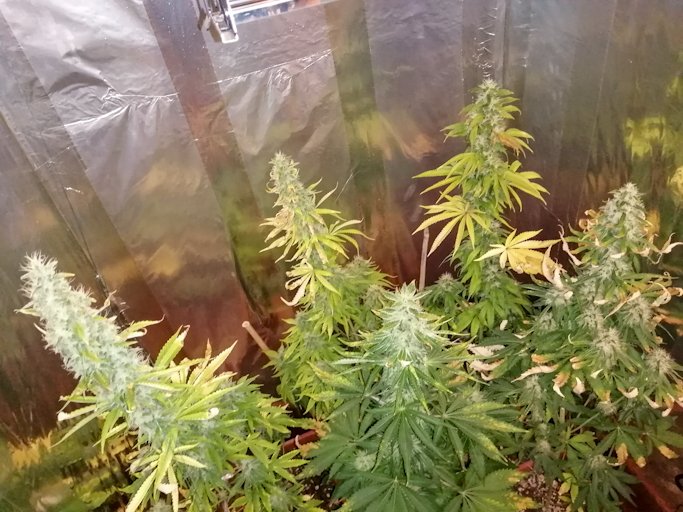 In this and the next images we always see my first creation of new genetics, during its phases, the mangoxpie.

I chose the name of Mangopie, because it is the name of the first plant that I personally created by intertwining the genes of a Cherry Pie #18 by DNA Genetics x Somango 47 by Positronics. A pairing that left me speechless, not for the yield, but for the intensity of tropical aromas and power.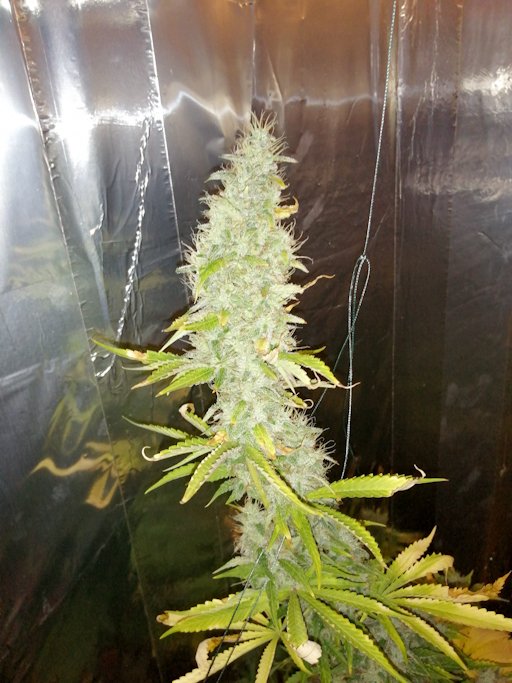 I have always loved cultivation in general, since I was a child, I love to take care of every plant, even fruit trees and vegetable garden, because it leads me to a primordial contact with nature and gives me a feeling of well-being that I cannot describe, total peace, thoughts detach from the hectic world and enter my dimension of quiet and peace.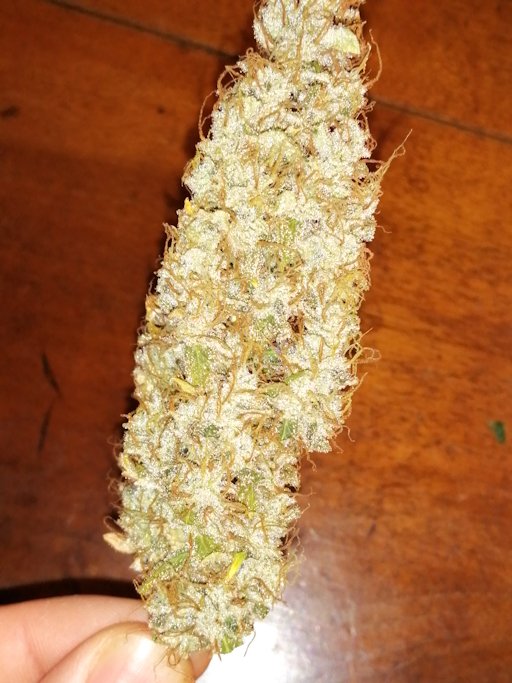 Then about 10 years ago, I began to understand the beneficial and healing potential of hemp, no longer seen as a recreational thing, but as a passion, a pure and natural lifestyle. I am passionate about landrace and modern genetics, cultivation techniques and studies on the effects and beneficial properties that derive from the various combinations of cannabinoids.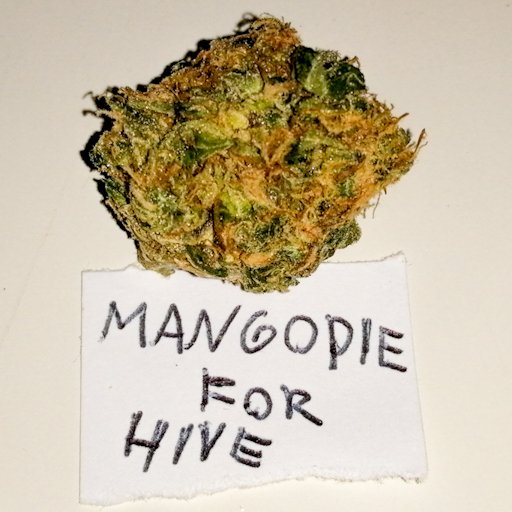 I started my serious journey, in a small 90x90 box, where I used cheap LED lamps for the first years, obtaining discreet but not optimal results, and then moving on to a more professional instrumentation, with a 315 Watt lamp cmh by Dimlux, with additional reflector wings that amplify the level of Lumen distributed, with which I started to get serious, making our beloved plants develop and bloom in all its splendor, obtaining both yields and levels of resin and terpenes very interesting, which I will be happy to share with you as this new adventure continues. In the meantime, I send a big hug to everyone and wish you a good 420.

All the photos in this post are the property of the author, any content that represents hemp is for illustrative purposes only and intended for the personal use of the author only, there are no profit purposes of any kind. Thanks and good relaxation to all.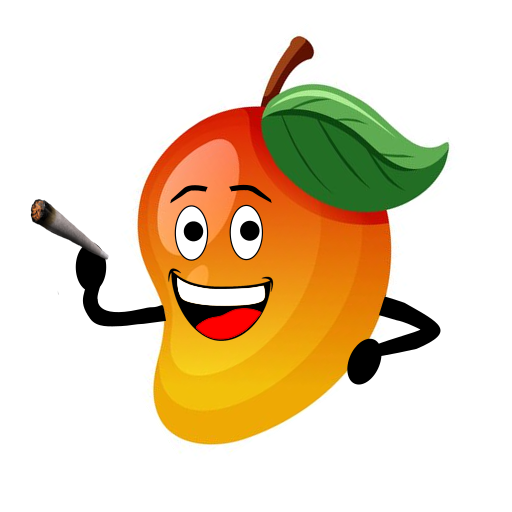 ---
---