Growth Diary - First week of flowering, some nutrient issues, but bushes are thriving.
Friends it's been 9 days since my last post, it's not good, too many commitments too many runs, even my girls are affected because I don't have the right time to follow them but they're still fine, enough, even if they still have lack problems that I don't have solved with the PH of the water, I'll have to use some nutrients, but first I have to understand what they need...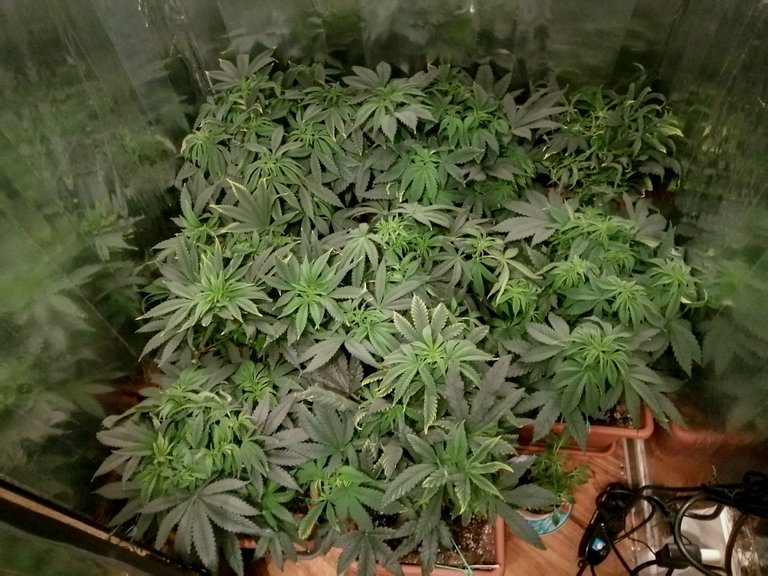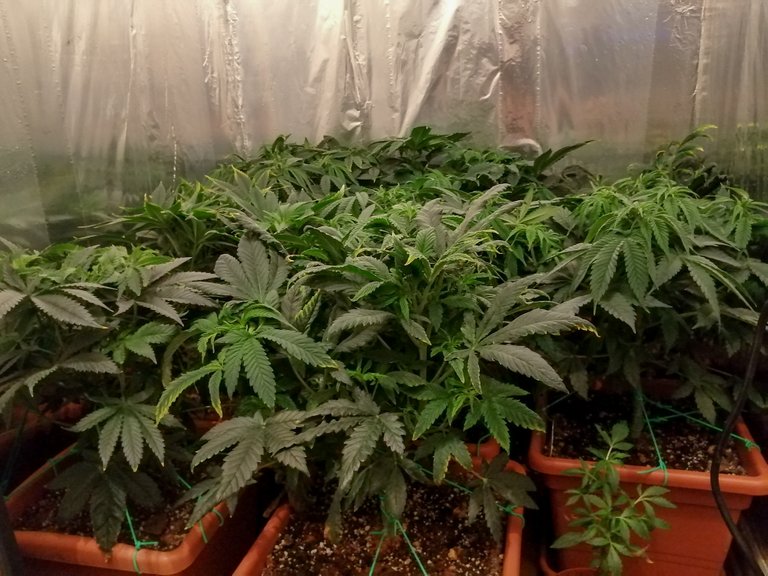 Also two plants have these root tips appearing, perhaps too much umidity for the dense foliage? But tomorrow I plan to clean the entire lower part of the plants from leaves and branches. I've seen this in tomatoes from my garden but it has never given me any problems on tomato plants so I hope the girls don't have a problem either but only two have this.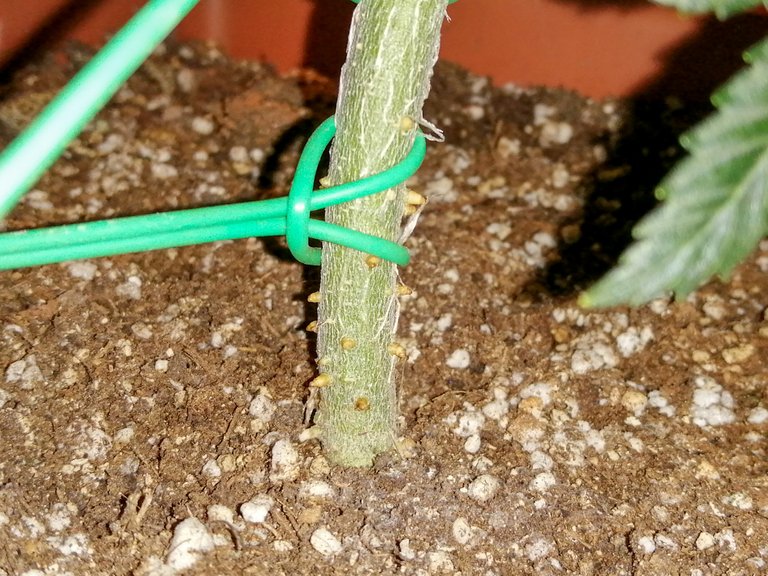 For the rest, apart from some shortcomings, they have grown very well, thick trunk, low and close internodes. From the photo you can see how the branches have developed well, the next few days I clean all the leaves and the branches that are low and do not take the light from the lamps, which only waste the plant's energy.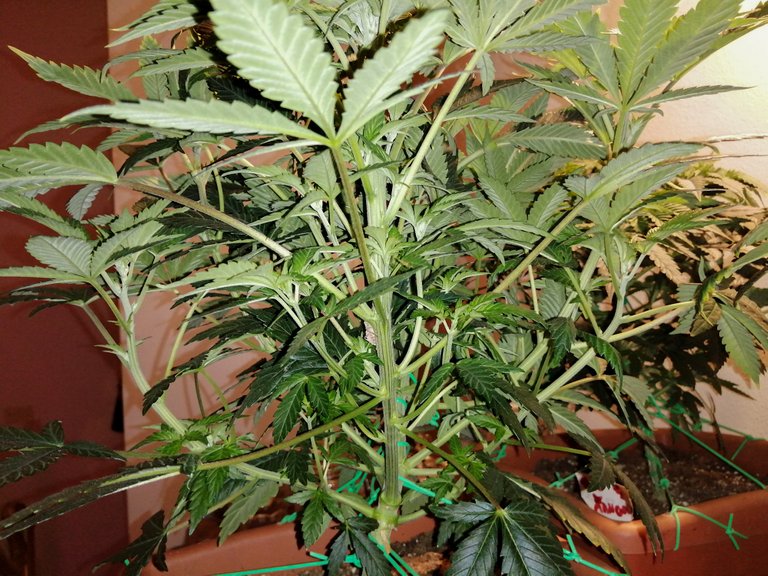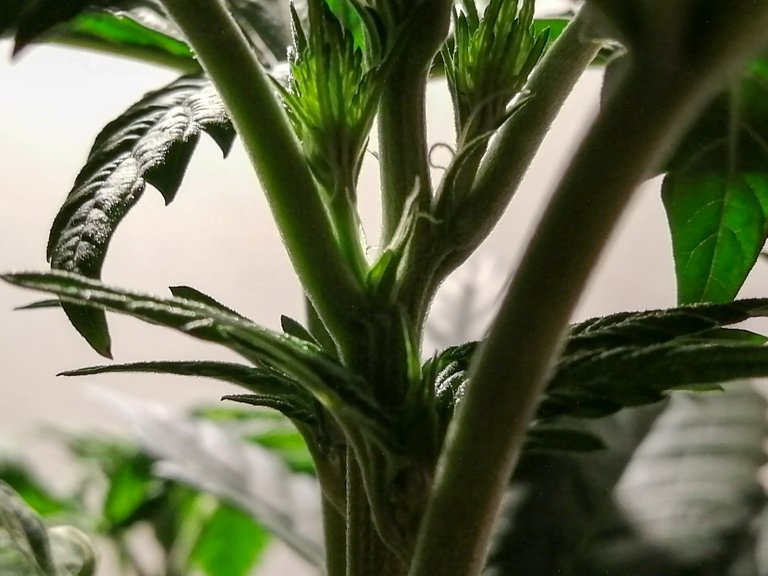 CHERRY PIE #18 X OG KUSH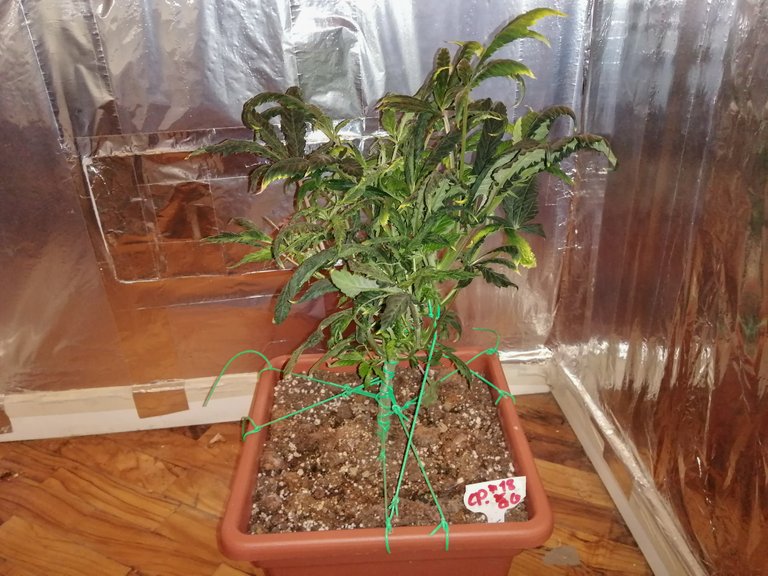 Poor OG remains in bad shape, but the trunk is big and seems to still grow even if much slower than the others, let's see what it has in store for us...

CHERRY PIE #18 X OG KUSH



CHERRY PIE #18 X CHERRY PIE #18



CHERRY PIE #18 X CHERRY PIE #18



CHERRY PIE #18 X L.A. AMNESIA



I really like this American Sativa from the Old School, a cross with a Los Angeles Amnesia, it looks very nice. Her mother was very good, with a crazy high.

CHERRY PIE #18 X SOMANGO 47



CHERRY PIE #18 X SOMANGO 47



CHERRY PIE 18 X SOMANGO 47



Do you remember the little one made from a topping from the last cycle? She's growing too, but I don't have space to put her in a bigger pot. I also had to buy a vertical fan because I don't know where to put the normal one, it doesn't fit. Soon I will bring you new updates on the improvement works of this cycle ;).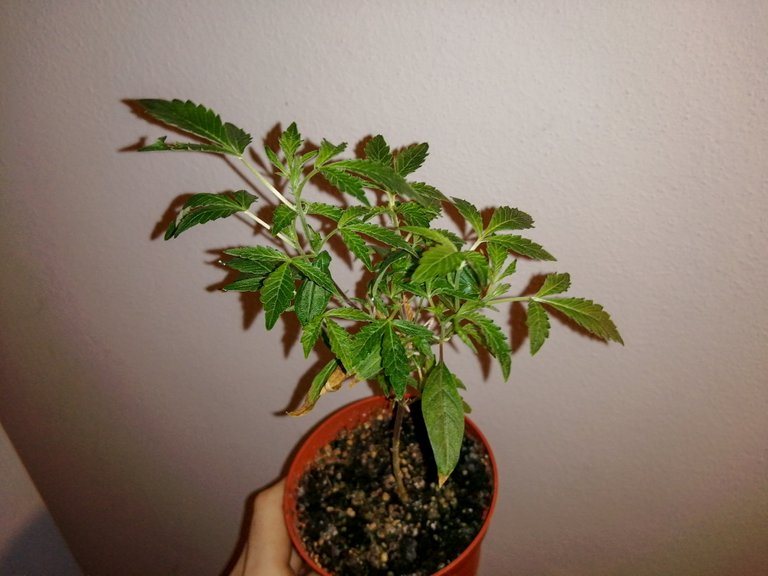 Dear friends, sorry for the absence and thank you for the support you always give me, I send you a big hug and I wish you many happy 420.

All texts and photos in this post are the property of the author @mangopie, any content that represents hemp is for illustrative purposes only and intended for the personal use of the author only, there are no profit purposes of any kind. Thanks and good relaxation to all.

Discover and support the WeedCash Network community, for a happier world in its highest form of social media.
You can also follow the @canna-curate vote trail to support the community, via hive.vote at this link.
---
---