Growth diary - 45 Day Switch. I did Jeckpot 8 out of 8 FEMALES of personal genetics.
Good evening Hive and WeedCash Network friends! Last Monday I switched my box to 12 hours of dark and 12 hours of light to start the flowering process. I promised myself to be more continuous and present with posts and comments, but there's always something new around the corner that trips you up.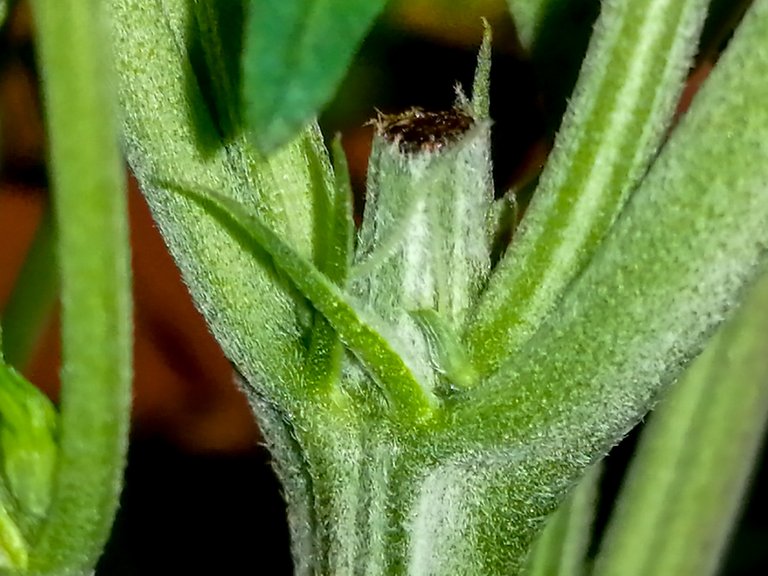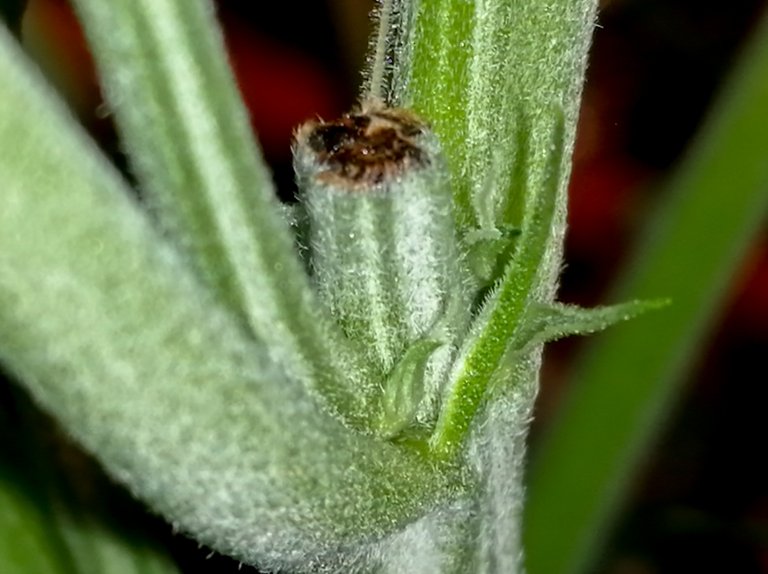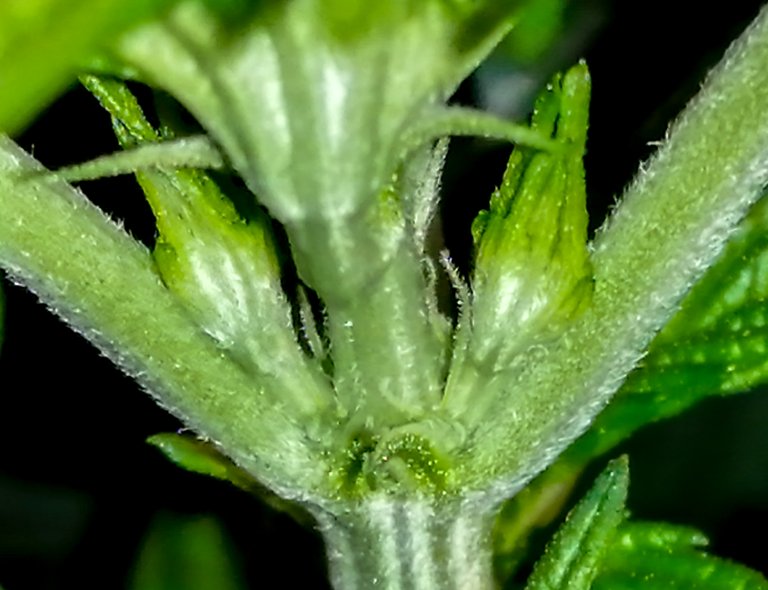 But I noticed that the girls who were already over 40 days old had already shown pre-flowers. So I equipped myself with a flashlight and carefully checked each plant to see if they were all female.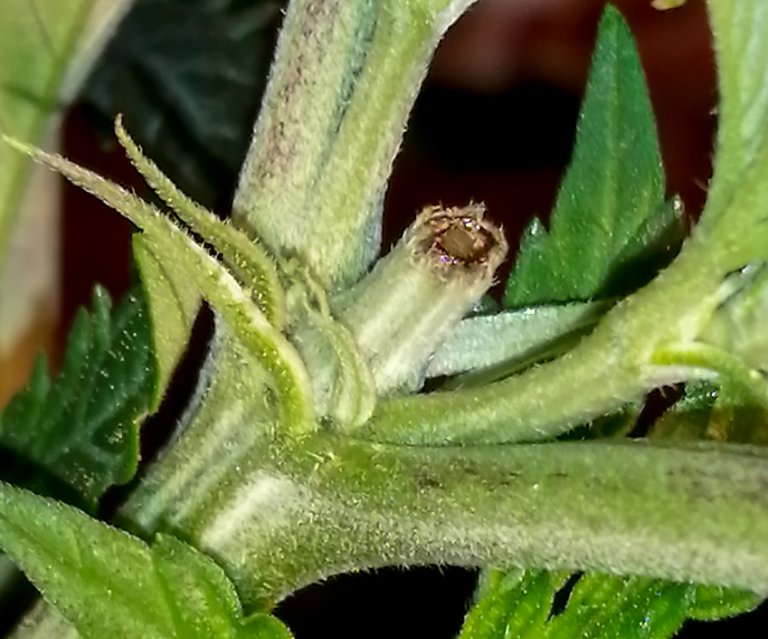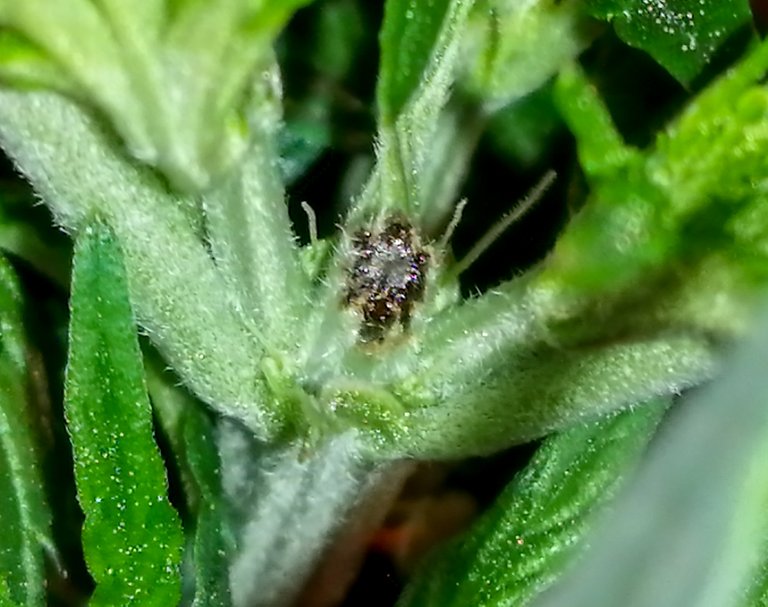 I remind you that these are all seeds that I created myself, crossing the CherryPie #18 of the DNA Farm with other varieties, so the possibility of finding males is quite probable. But in theory the seeds should be more feminilized as I did not use a male, but stressed a female CherryPie #18 plant.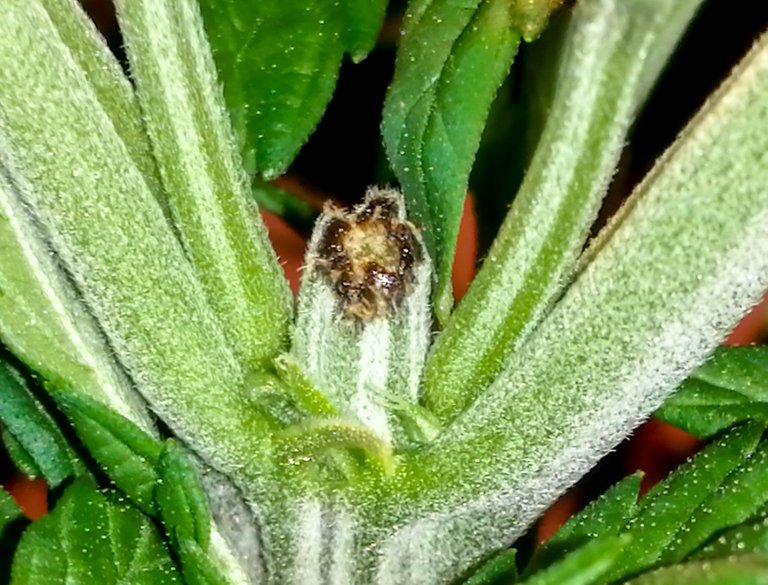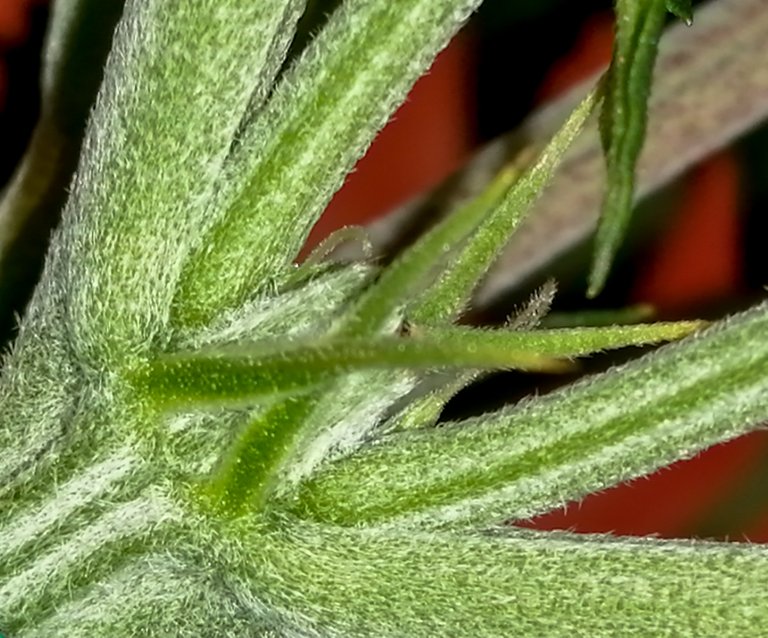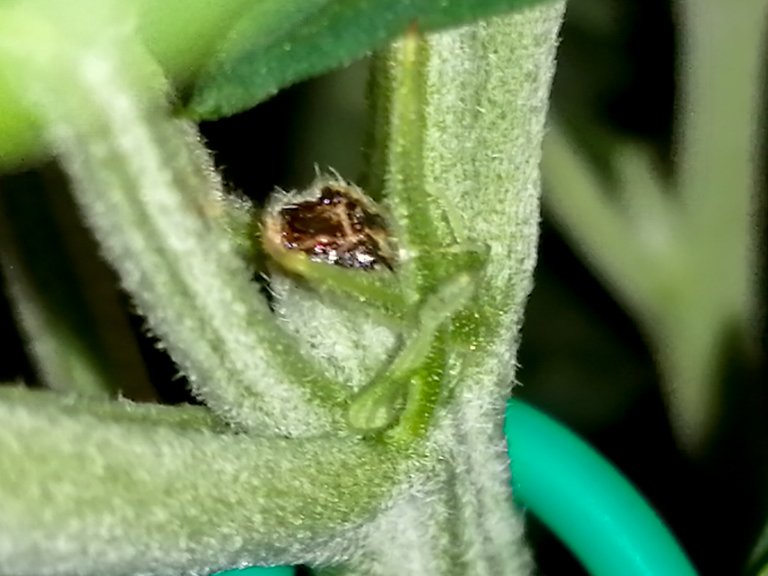 I had a little trouble understanding the two crossed with OG KUSH, because being freaks they have a strange and different shape, but once I developed the images and corrected the lights, I noticed the preflower pistils better and this made me confirm that...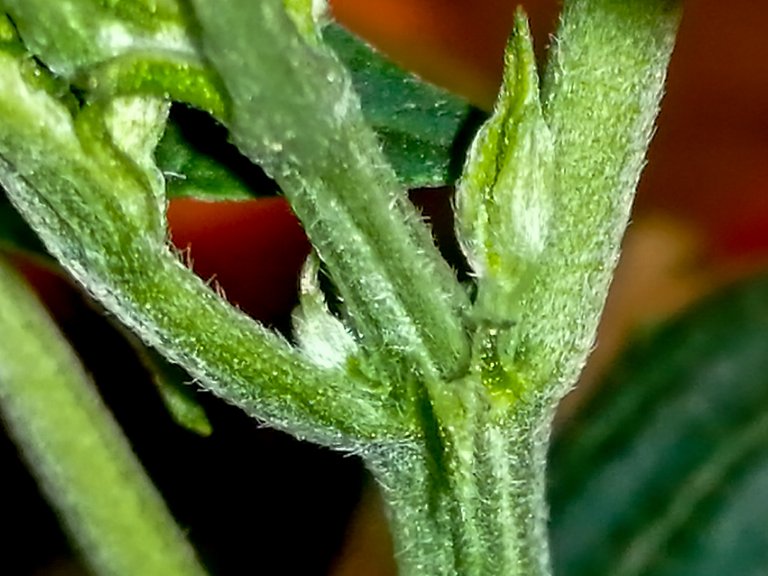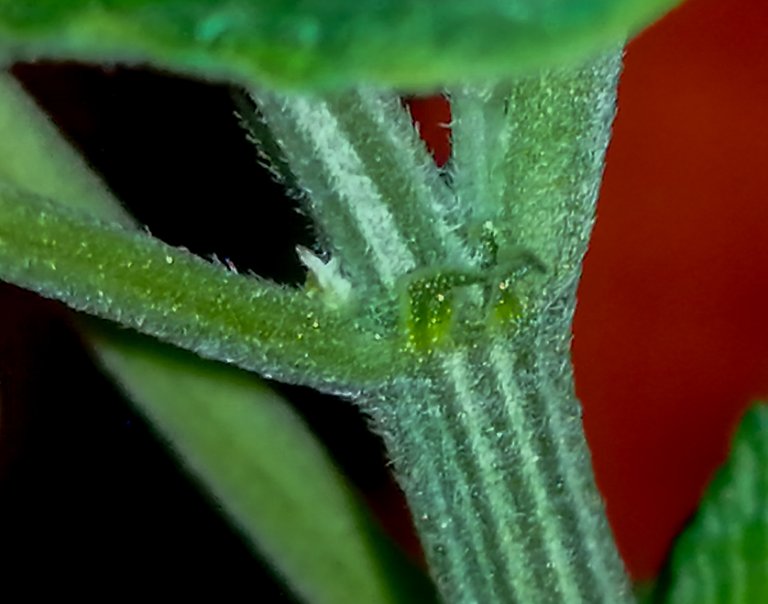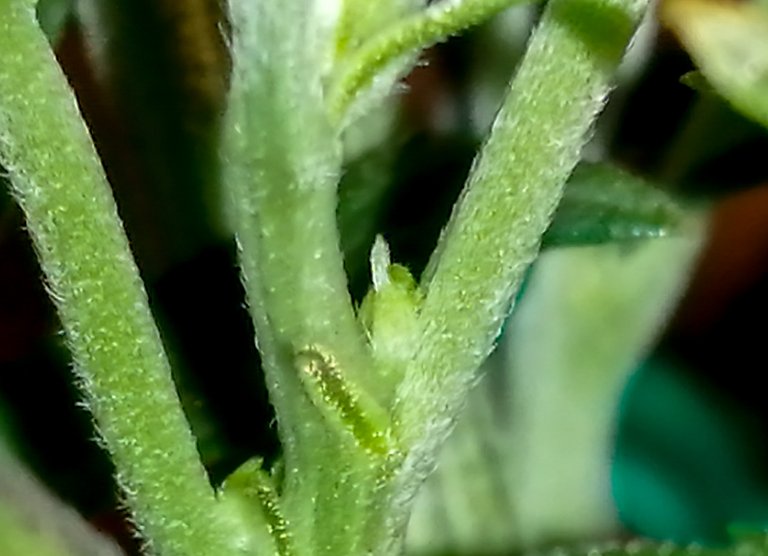 I had very great luck friends!!!
8 out of 8, all beautiful girls!
I always sow 8/9 seeds, hoping to reach the end of the cycle with at least 4/5 female plants, but this time we hit the jackpot friends.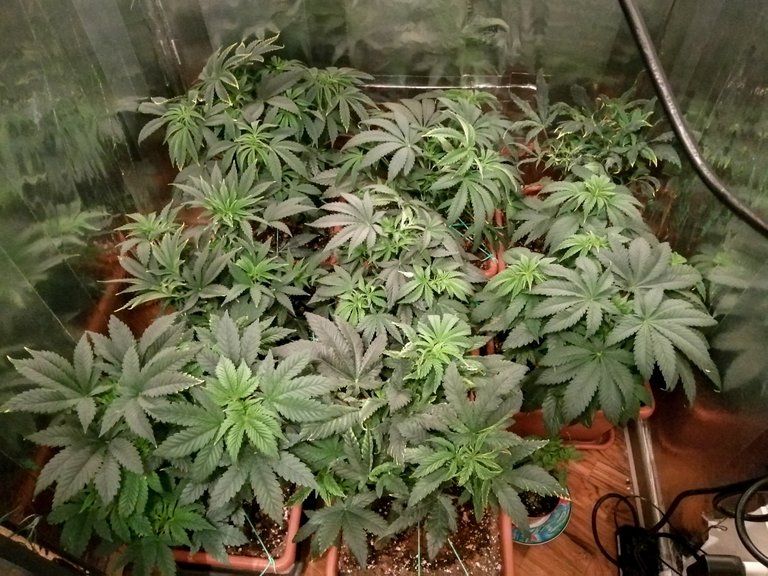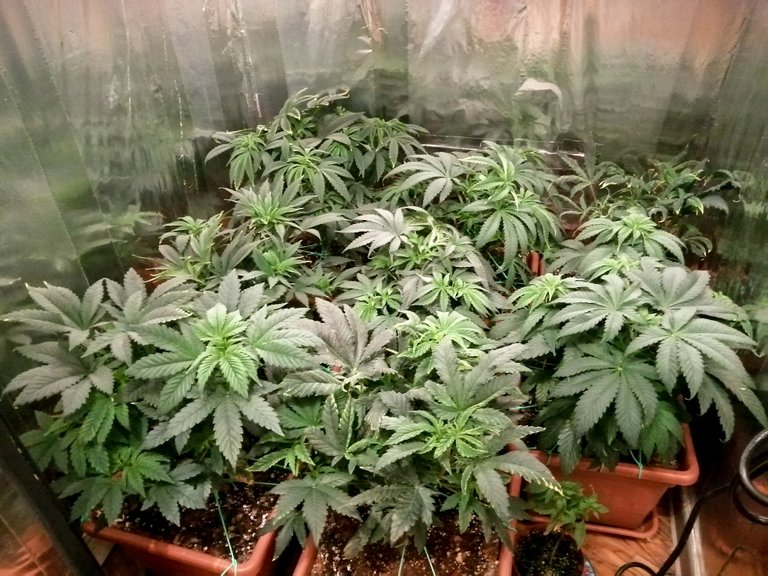 It's a great news and I'm even happier that I gave them so much time and love.
That's all for today, thanks friends for your support, stay connected to follow how the cycle progresses. I wish you many happy 420, a hug.

All texts and photos in this post are the property of the author @mangopie, any content that represents hemp is for illustrative purposes only and intended for the personal use of the author only, there are no profit purposes of any kind. Thanks and good relaxation to all.

Discover and support the WeedCash Network community, for a happier world in its highest form of social media.
You can also follow the @canna-curate vote trail to support the community, via hive.vote at this link.
---
---