Growth diary - 40 days vegetative, LST with Topping review. + Guide on nutrient deficiencies.
Good evening dear friends of Hive and WeedCash Network, I'm sorry it's been more than ten days since my last post, but unfortunately I've been really busy during this time. I wish I could have more time to be there more often, see your posts, your progress with your girls and share my experiences and learn many new things from you, even if I've been a bit absent these days, I'll try to recover.
The LST continues to go very well with my girls, they have responded really well to the treatment and have bushed very well, staying short and compact, with the internodes very close together.
I took photos both from above and from in front of each plant, in order to be able to view it well and see how its growth is progressing. The photos are from 3 days ago.

CHERRY PIE #18 X OG KUSH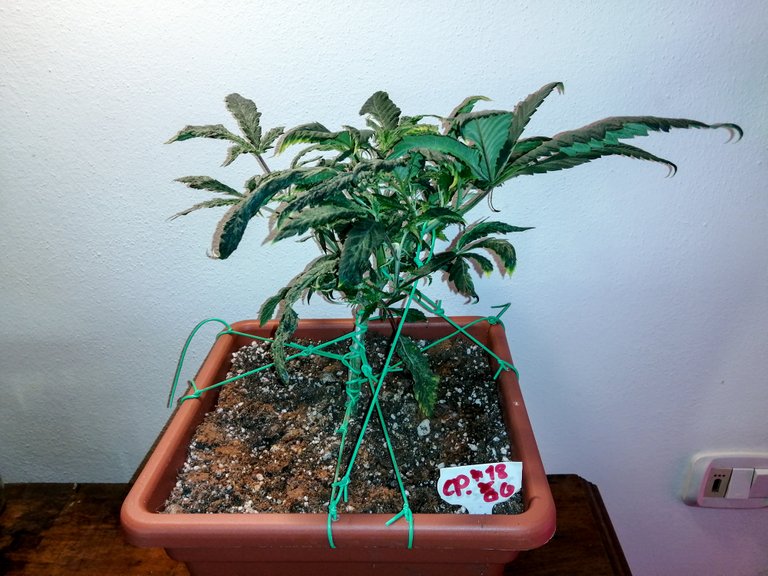 Out of eight, we see three with problems, Well surely this Freak is the most battered, which unfortunately makes my heart cry because it is an OG Kush crossed with a Cherry Pie #18, it is really bad even if it is still growing quite quickly, let's say... Let's see what comes of it.

CHERRY PIE #18 X OG KUSH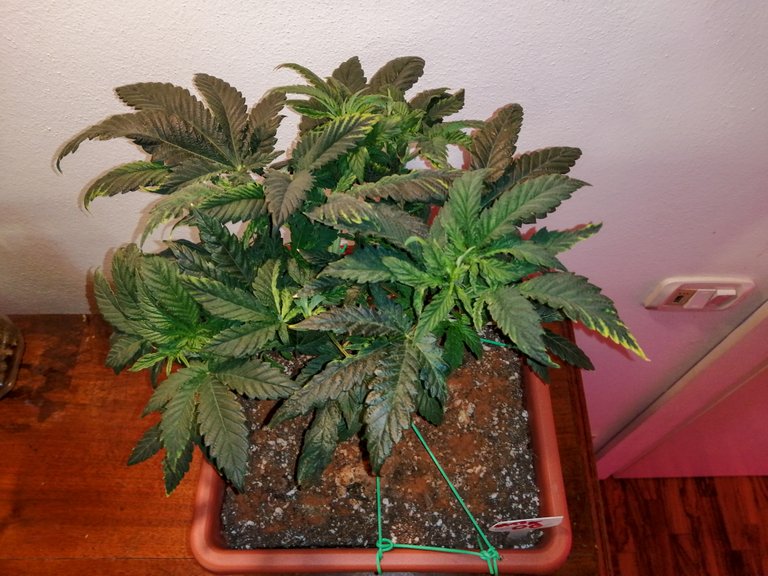 ---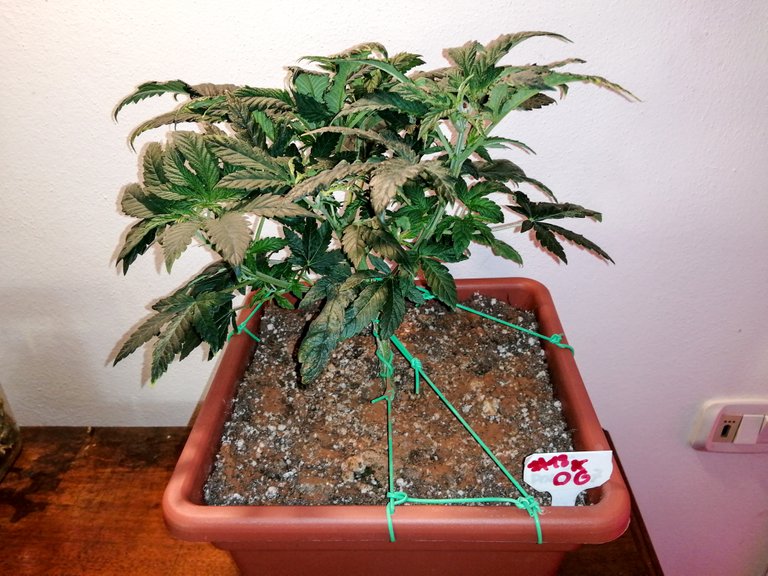 The second one with problems is the other OG Kush, the only two seeds I could find are both frick 😥.

CHERRY PIE #18 X CHERRY PIE #18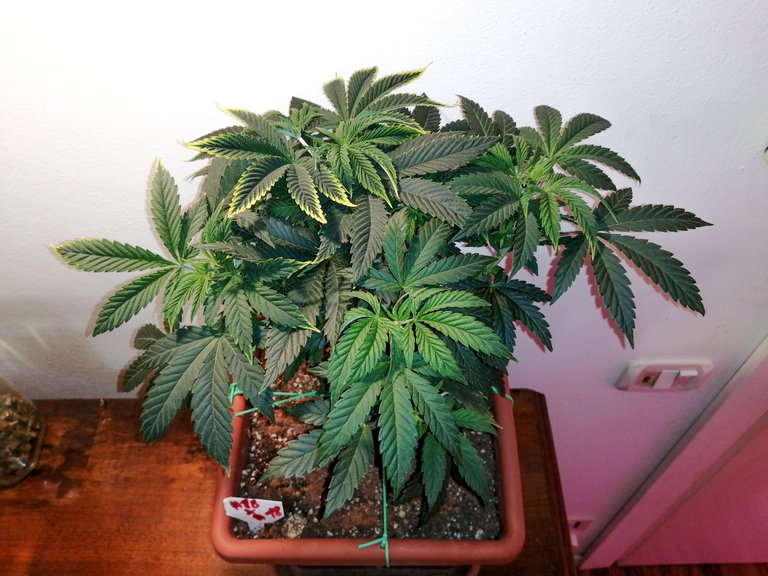 ---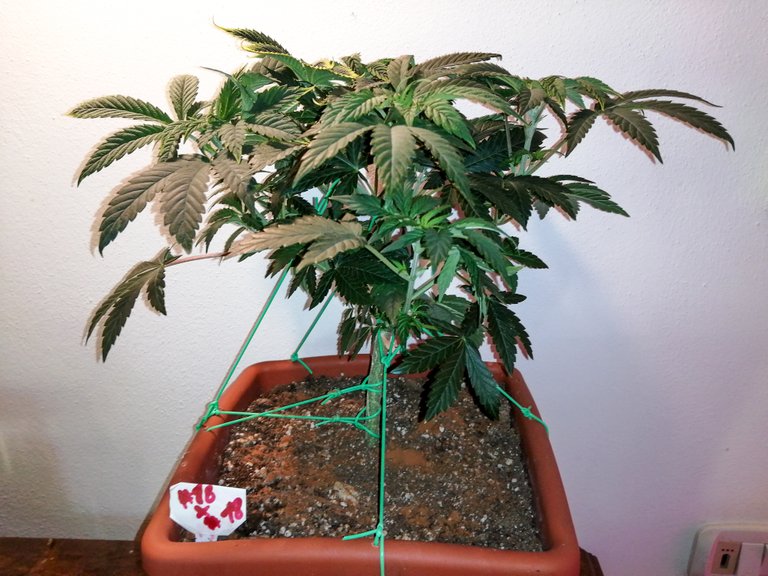 Others to them, there is also this Cherry Pie 18 X Cherry Pie 18 who has a deficiency problem, a friend who saw her, says she is probably a lack of zinc absorption. Now I have tried to fix the PH of the water and it seems that she is recovering.

CHERRY PIE #18 X CHERRY PIE #18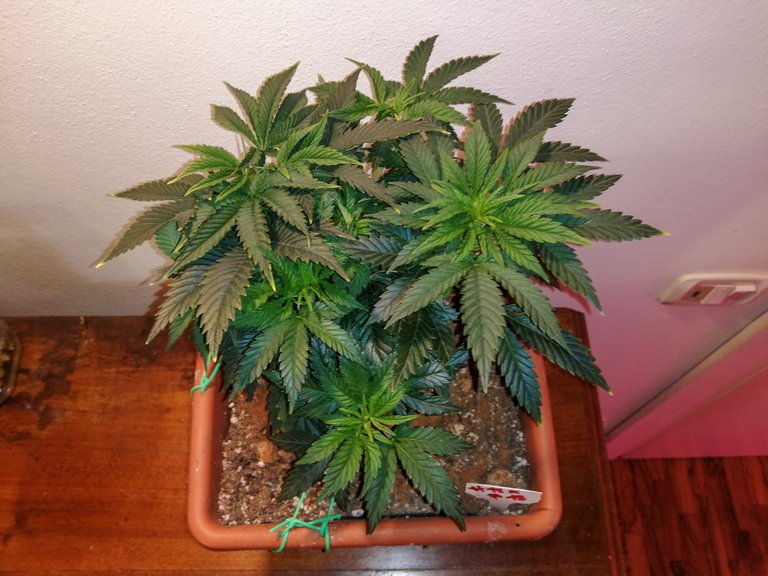 ---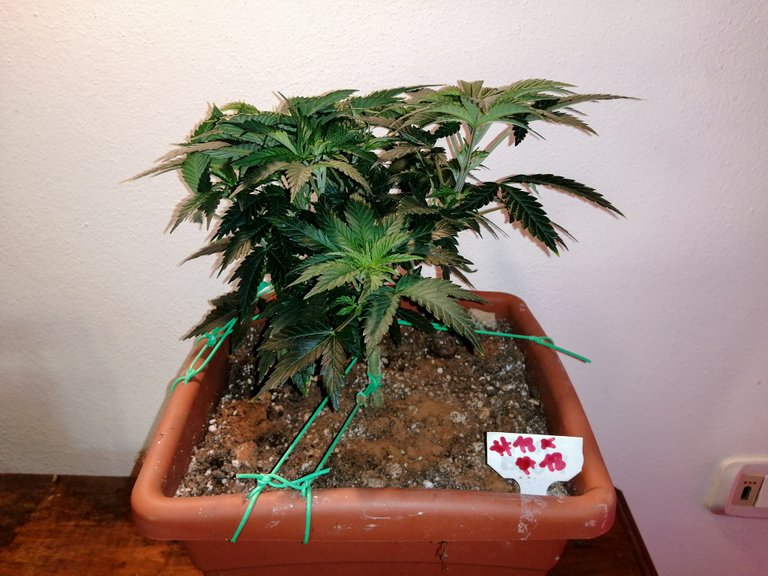 CHERRY PIE #18 X L.A. AMNESIA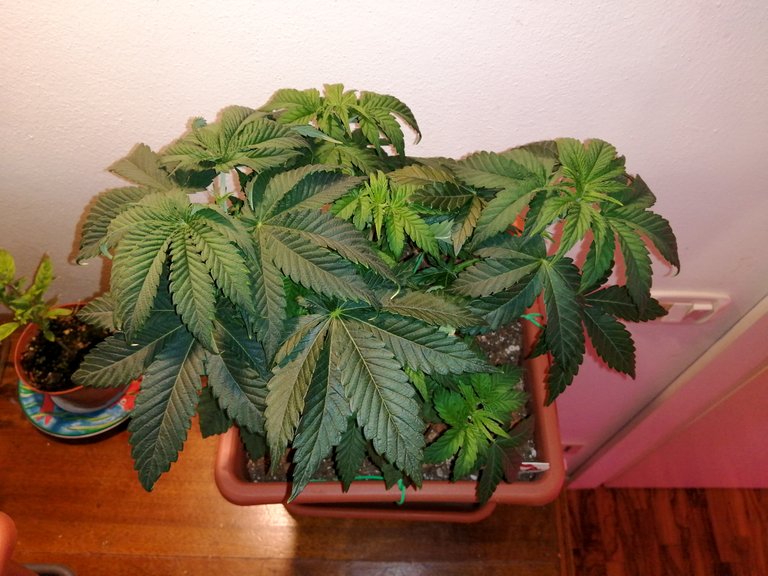 ---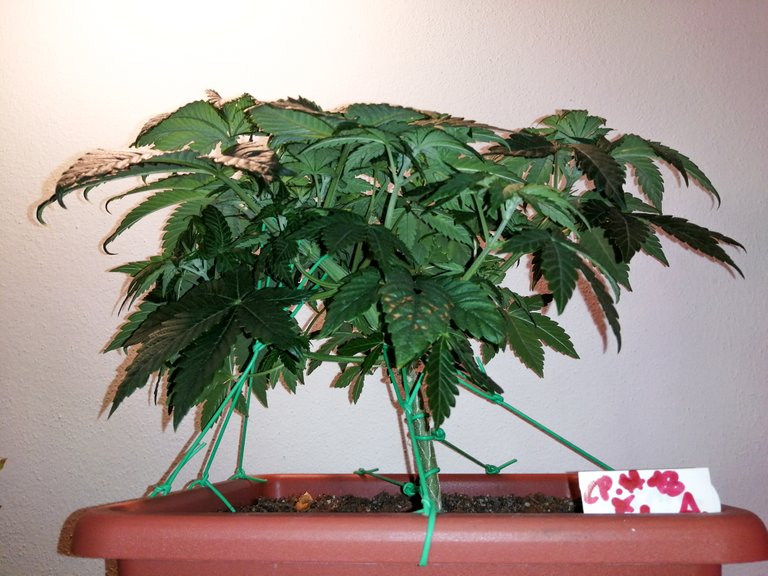 CHERRY PIE #18 X SOMANGO 47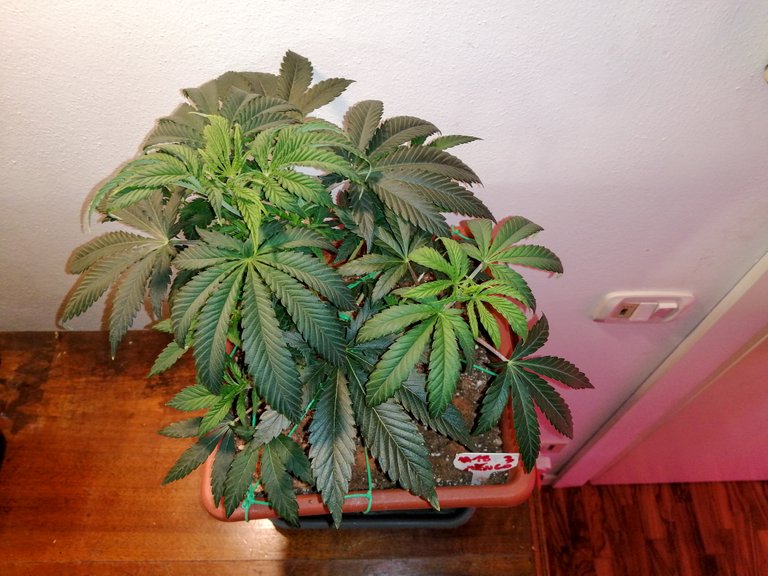 ---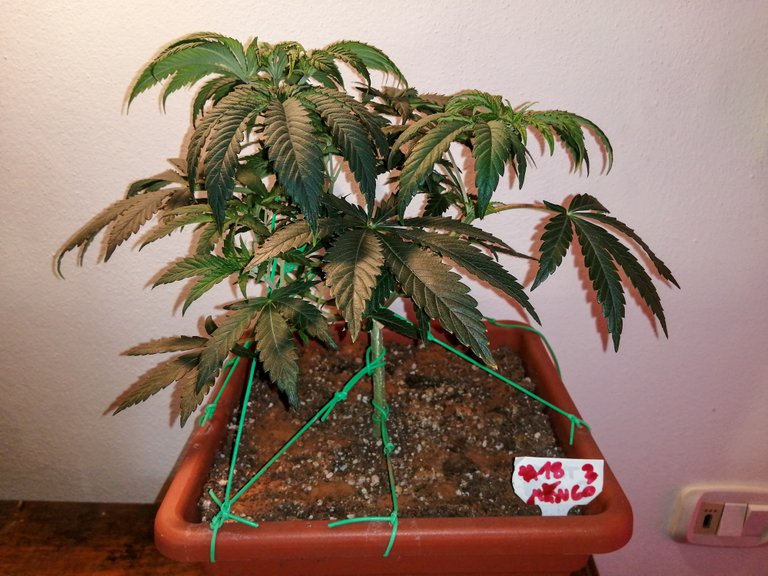 CHERRY PIE #18 X SOMANGO 47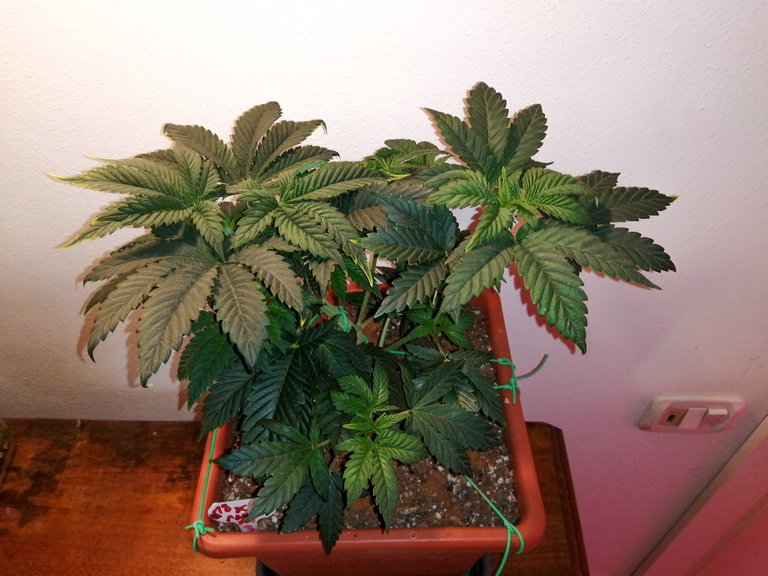 ---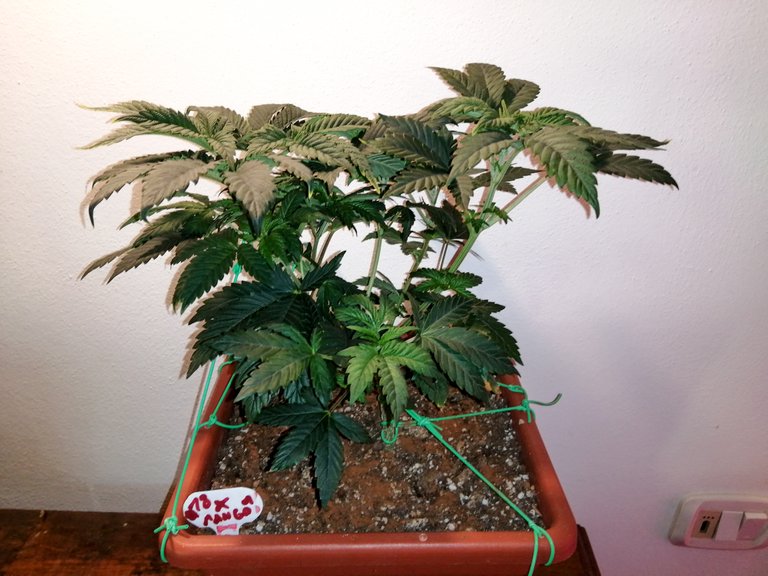 CHERRY PIE 18 X SOMANGO 47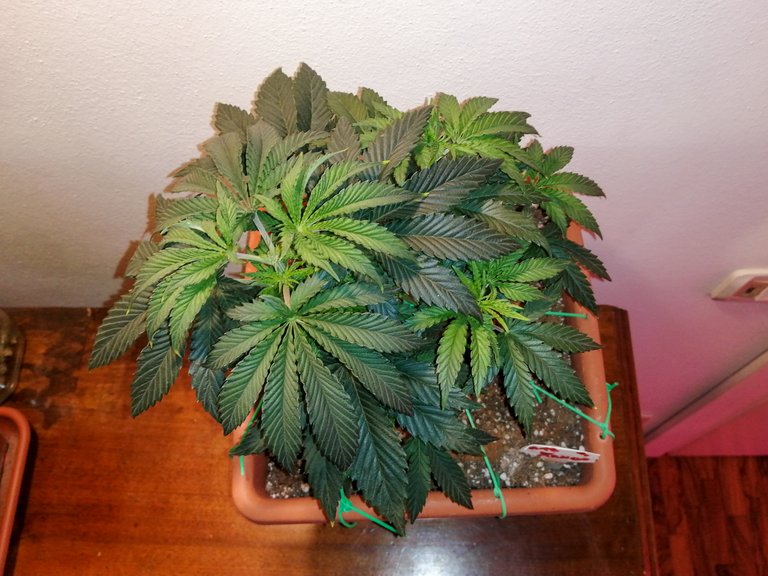 ---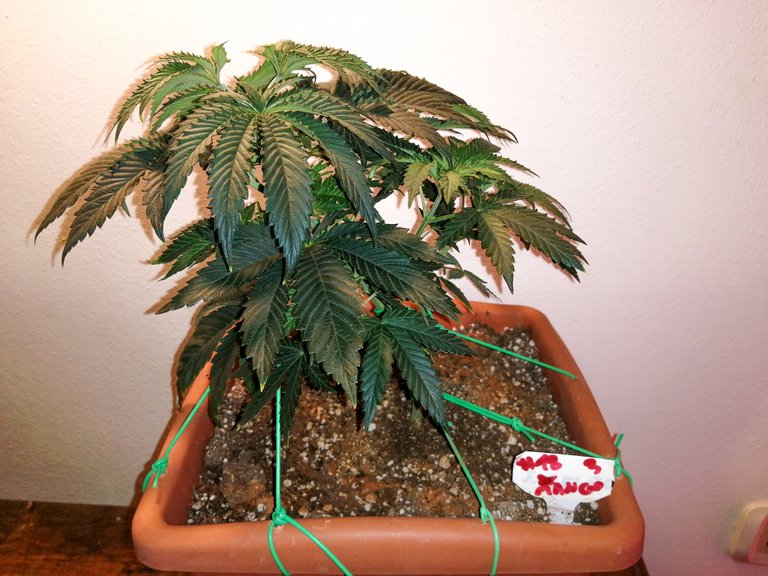 All the other girls are looking really good! Growing as I wished, nice compact bushes!
So I decided to have a new experience, I tried merging LST together with topping. So I cut off the tops of all the plants, at the 8th or 7th internode. I didn't want to let the number of internodes grow any longer, I want to manage fewer branches but make them grow well.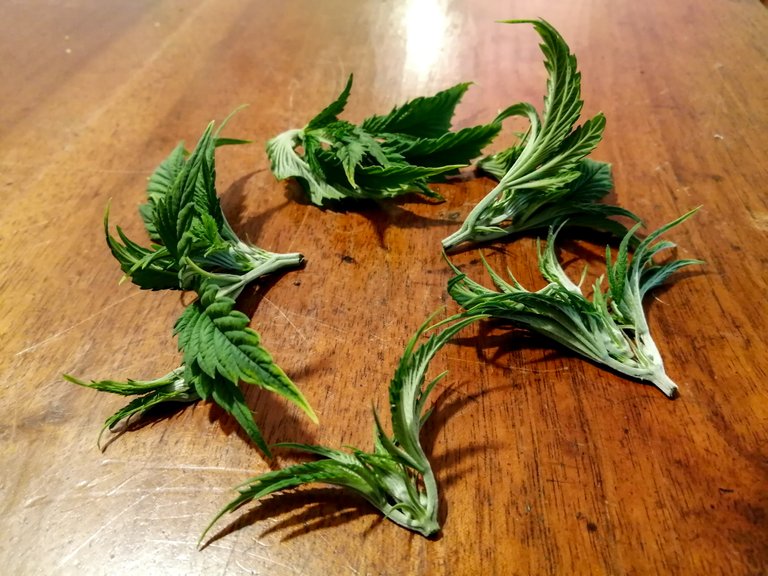 ---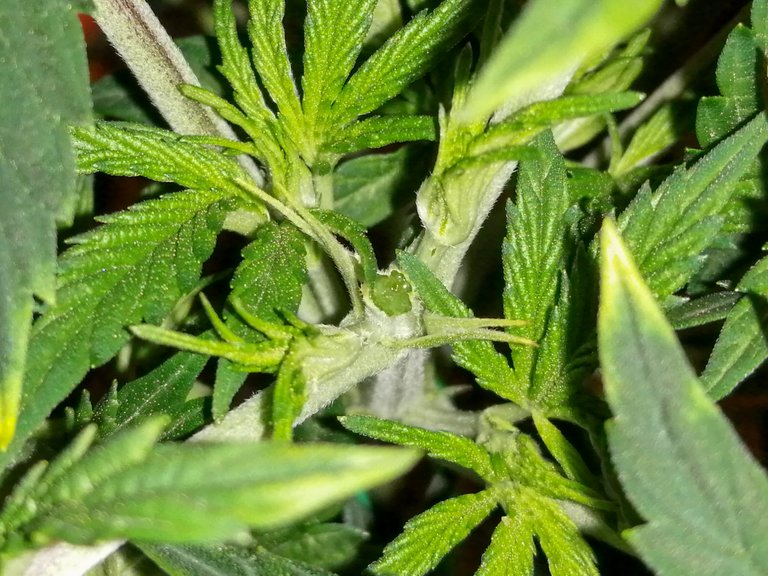 ---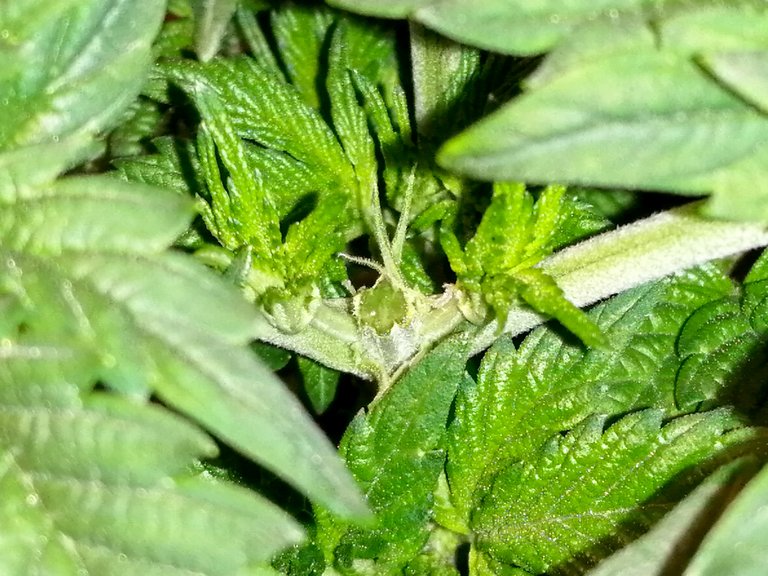 I didn't give them a drink for a few days, so that the topping could heal well and yesterday it was already healed, they reacted positively without blocking the growth, this overview of the box is from today, 3 days after the topping and they are still growing and they almost filled the box.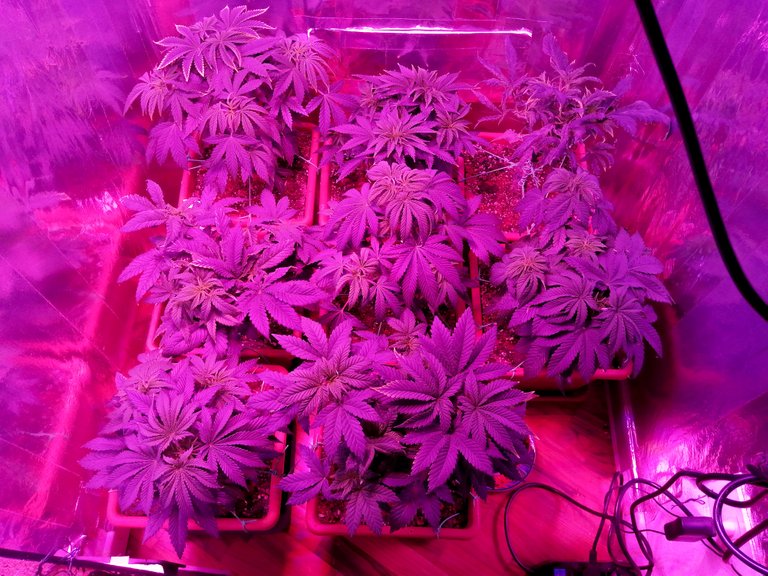 During the end of the year I had talked with @solominer about deficiencies and it occurred to me that a friend had a very detailed guide and that if I could get it back I would share it. This friend of mine who passed me the guide has been a seasoned user of Icmag (world forum dedicated to cannabis cultivation) for years and in that forum you can find this guide on deficiencies that can be very useful for everyone. I leave you the link here.
https://www.icmag.com/threads/the-complete-guide-to-sick-plants-ph-and-pest-troubles.8425/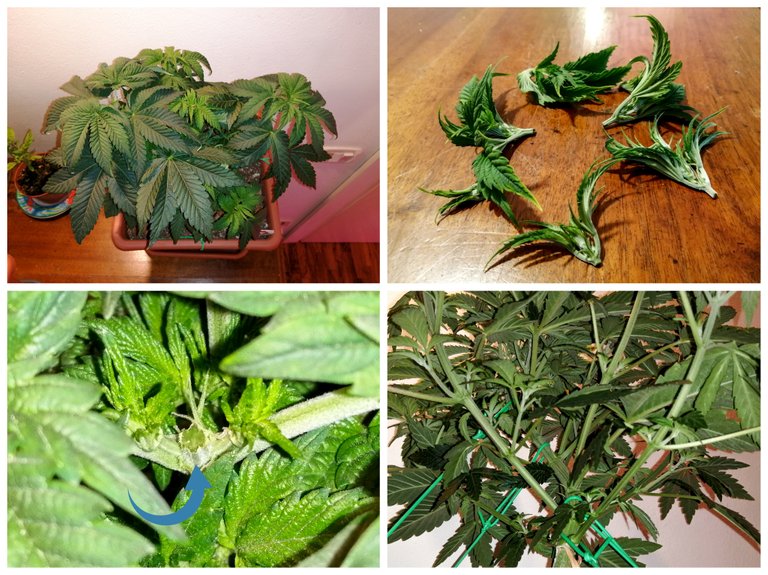 I'll switch shortly, the girls are about 40 days old, I think I'll change the hours tomorrow or Sunday. Now the fun begins 😉. Friends, I wish you a wonderful weekend, in serenity and with many happy 420.

All texts and photos in this post are the property of the author @mangopie, any content that represents hemp is for illustrative purposes only and intended for the personal use of the author only, there are no profit purposes of any kind. Thanks and good relaxation to all.

Discover and support the WeedCash Network community, for a happier world in its highest form of social media.
You can also follow the @canna-curate vote trail to support the community, via hive.vote at this link.
---
---