Fourth day of harvest - Let's see the Mangoxpie (3) together.
Hello friends, another happy day today, I harvested the fourth plant, a Mangoxpie (3), the last of the three Mangoxpie, which is my seed created by crossing a Somango 47 (Positronics) X Cherry Pie #18 (DNA).
---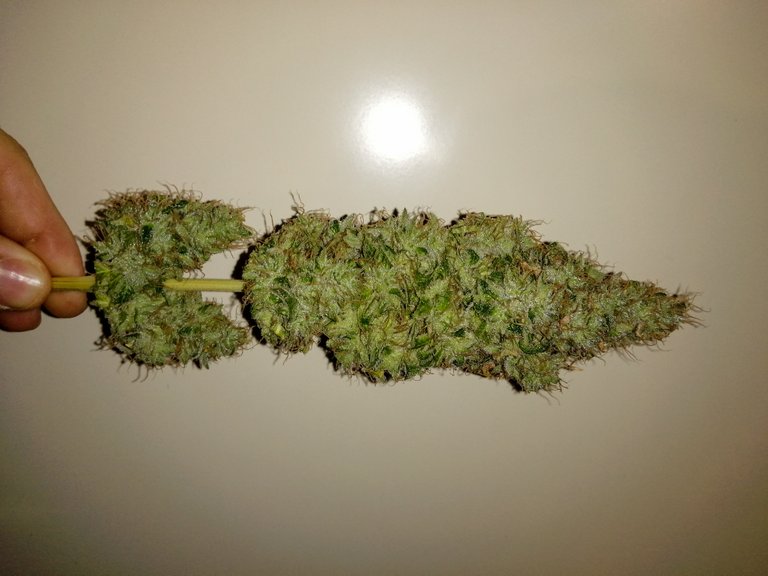 I am very happy with the result, because this last one from the Mango line also has strong, very intense tropical fruity aromas and an excellent quantity of resin. So much so that after cleaning the scissors I've got a nice ball of resin left that I'll use tonight to say good night :).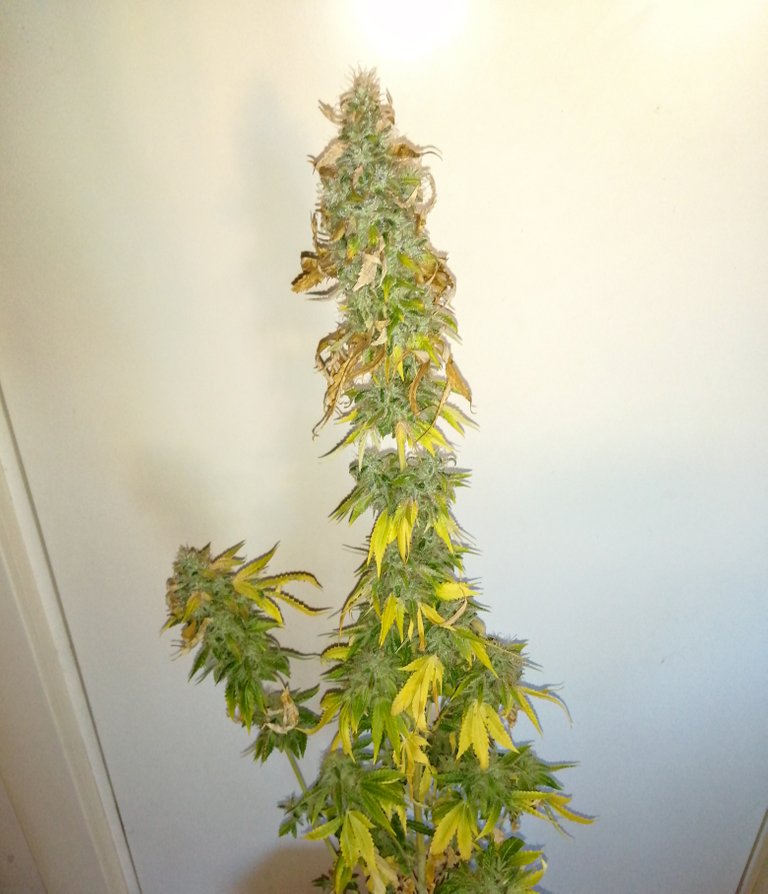 I cleaned it very well, I did it quickly, because the buds are pretty compact, more like the first Mangoxpie than the second.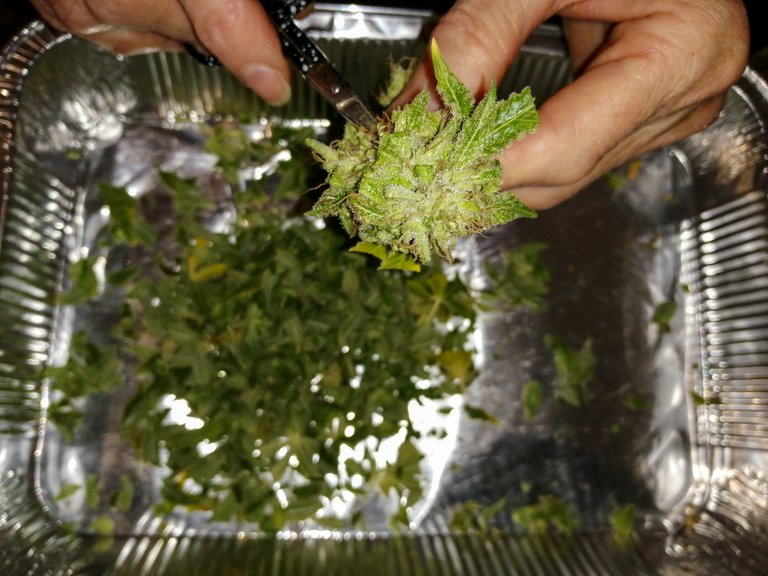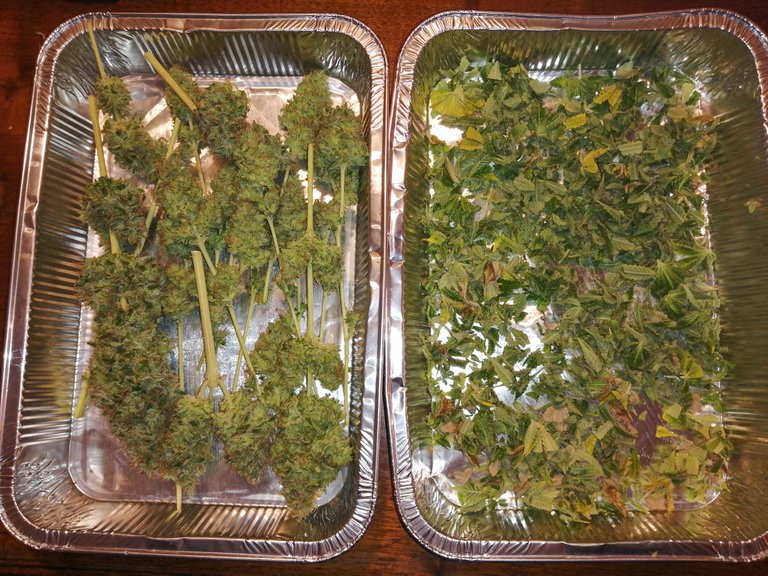 Under the qualitative point of view, already when it was in the box, you could see and smell that the girl was promising, however I expected a low yield, because even from the photo you can see that it has few branches, but along the stem, a little hidden by the leaves, there were many beautiful compact buds that happily surprised me, giving me a fresh harvest of 94g, which as I let the plant grow spontaneously due to lack of time, is more than good in the end.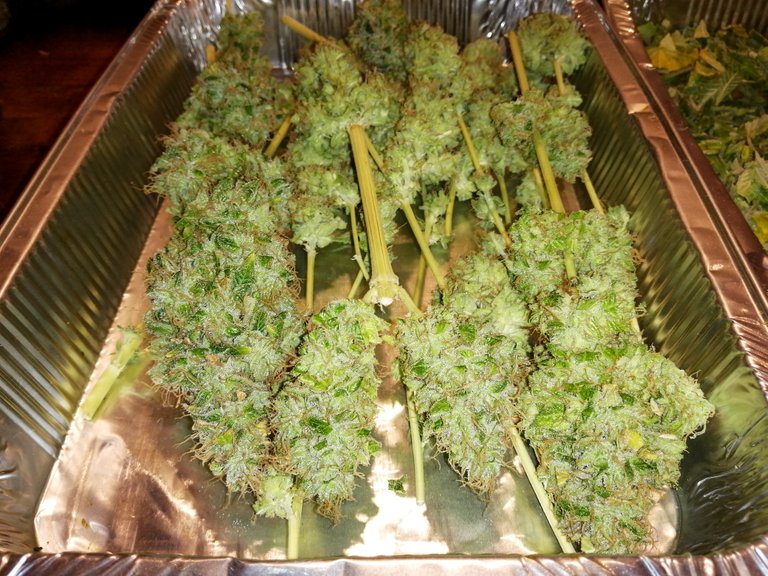 Friends, another good harvest day, I wish everyone always have beautiful harvest days, happy cultivation and happy 420 to all!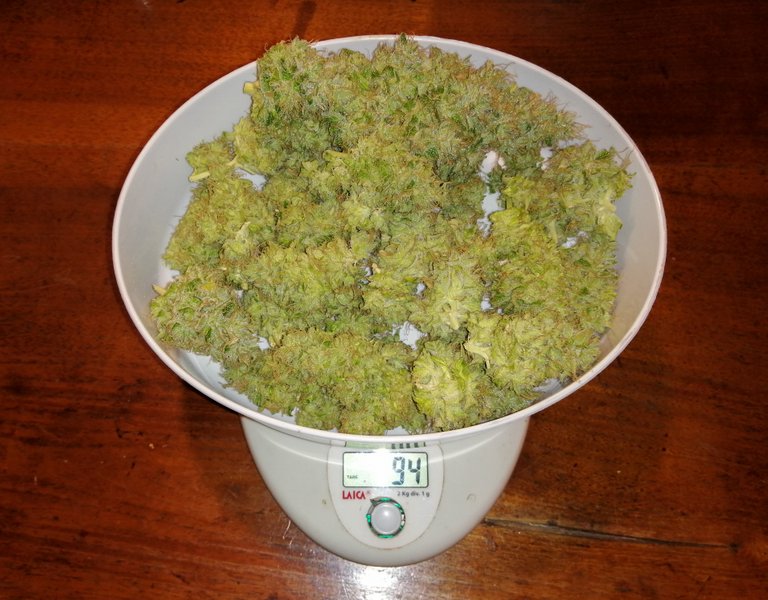 ---
All the photos in this post are the property of the author, any content that represents hemp is for illustrative purposes only and intended for the personal use of the author only, there are no profit purposes of any kind. Thanks and good relaxation to all.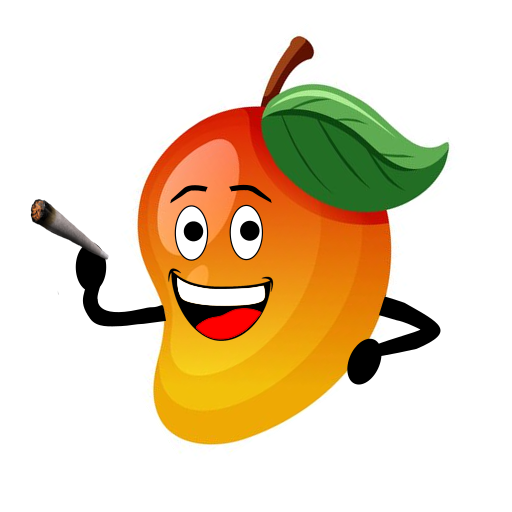 ---
---