Doctor Blight Chibi | Splinterlands Art Contest #234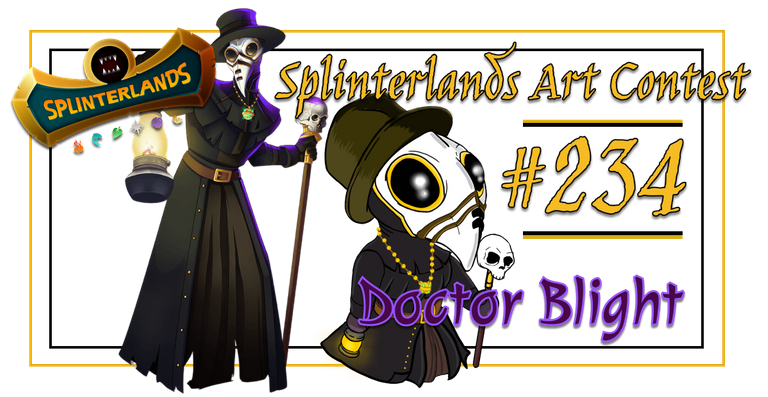 What's Good Splinterlands!
Another week has ended and congratulation to all of last week's winners! check out their awesome art from the official #splinterlands Art contest Post!
Last week, my entry was a chibi of Lux Vega, check out my post and I kinda enjoyed making chibi right now because they're so cute and awesome, and today I'm making a chibi of your favorite doctor, Doctor Blight!
Doctor Blight
Is a Legendary Neutral Unit that has Magic Attack damage, at max level, doctor blight has unlimited ability
Stats
| Level | Damage | Speed | Shield | Health | Ability |
| --- | --- | --- | --- | --- | --- |
| 1 | 1 | 1 | 1 | 4 | Affliction, Camouflage |
| 4 | 2 | 1 | 1 | 4 | Affliction, Camouflage, Poison, Scavenger, Weaken |
Ability Description
| Ability | Description |
| --- | --- |
| | Camouflage, This Monster cannot be directly targeted for attacks unless it's in the first position. |
| | Poison, Attacks have a chance to apply poison, which does automatic damage to the target at the beginning of each round after the poison is applied. |
| | Scavenger, Gains 1 max health each time any monster dies. |
| | Weaken, Reduces the Health of all enemy Monsters. |
| | Affliction, When a Monster with Affliction hits a target, it has a chance of applying Affliction on the target causing it to be unable to be healed. |
---
Art Process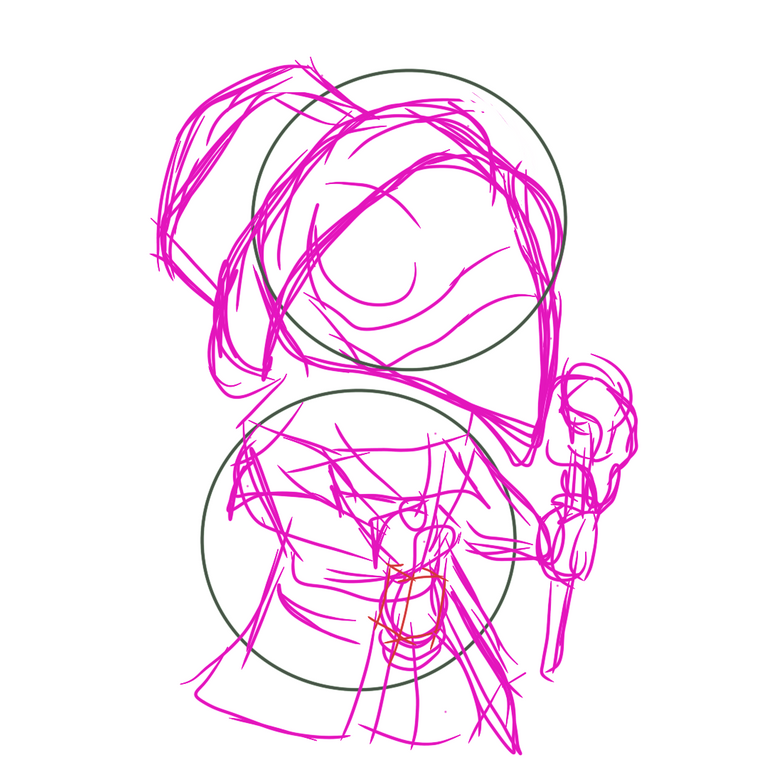 Initially I drew two circles on top of each other as my area where I would place the head and the body and proceed to draw a sketch with pink marker.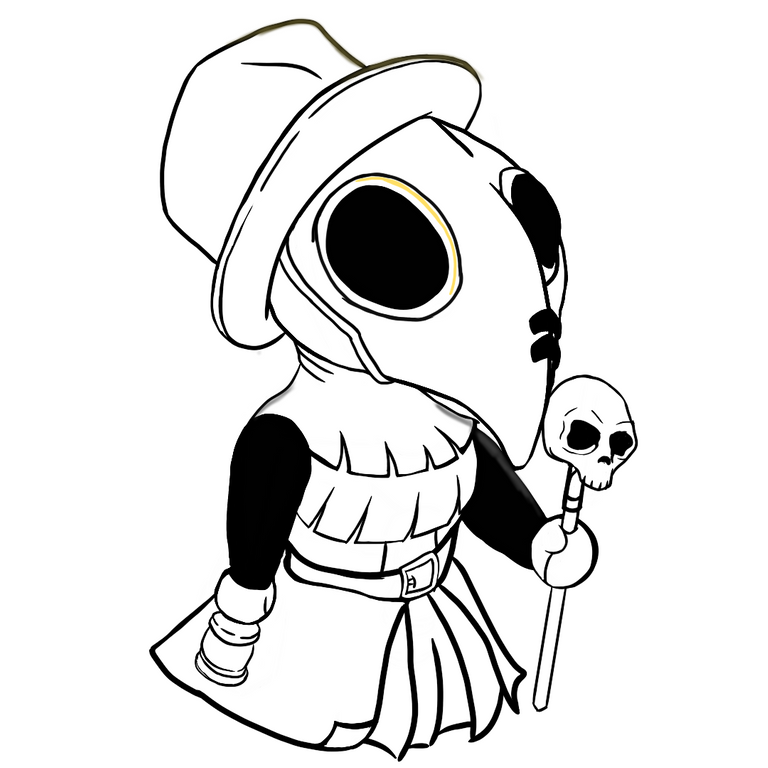 After drawing the sketch, I proceed with black ink with the its line art, I wanted to get the full details of Doctor blight from the staff to the lamp.
---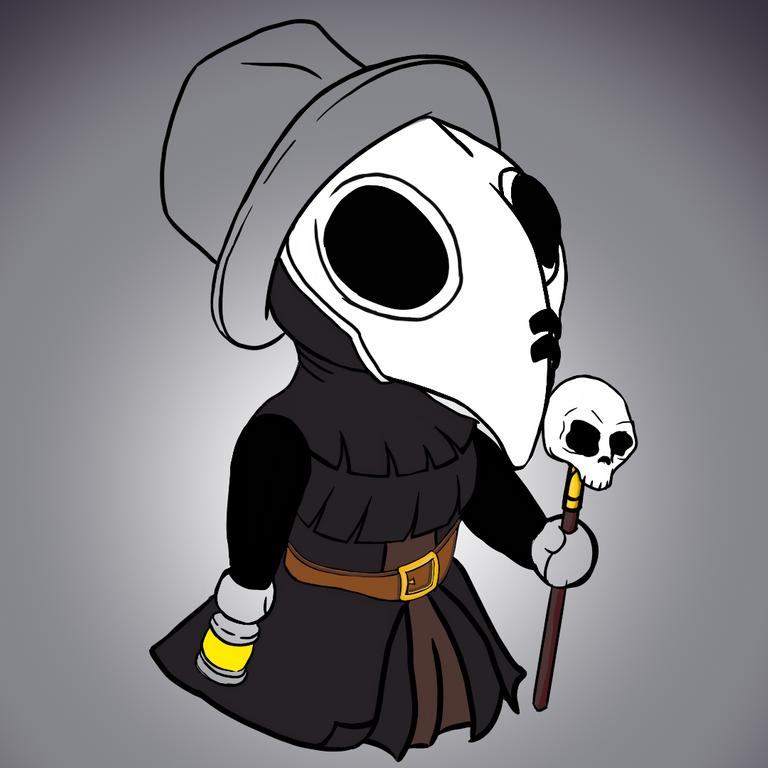 I then change the background with radial fill, and proceed to color the dress to staff to face.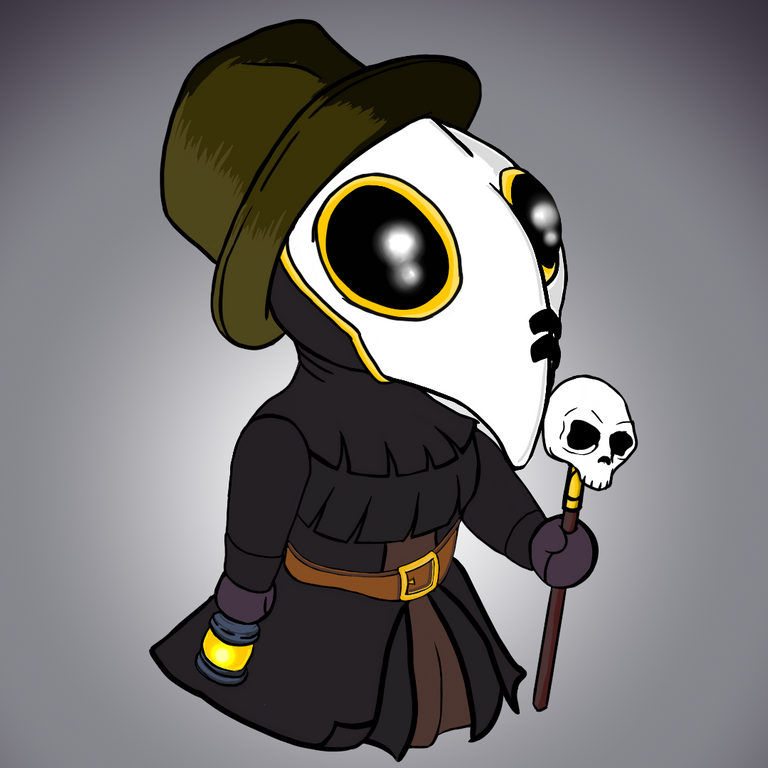 and then finish the coloring with his top hat and I used Glow brush to give the eyes and the lamp glow and reflection effect.
---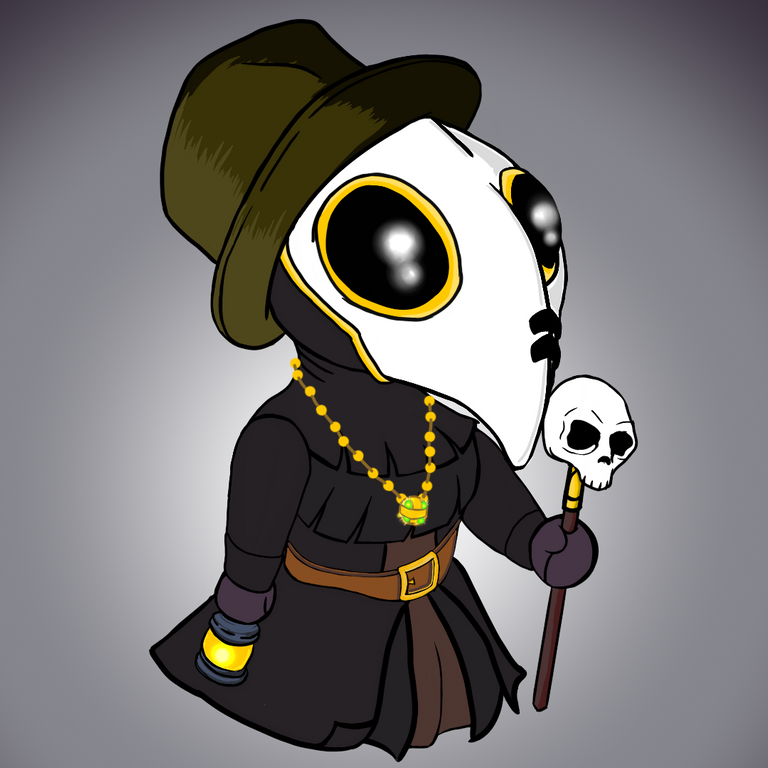 After I'm done with the color, I finished drawing his bling bling aka amulet necklace.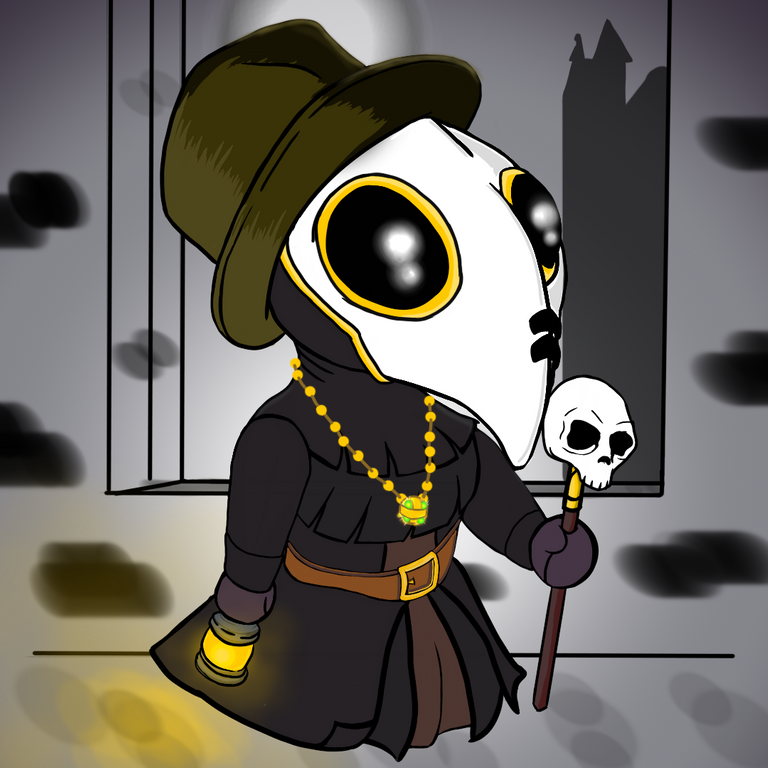 before finishing off, I drew the background like he's inside of a castle, casting the moon and shadow off a structure behind him.
---
Final Piece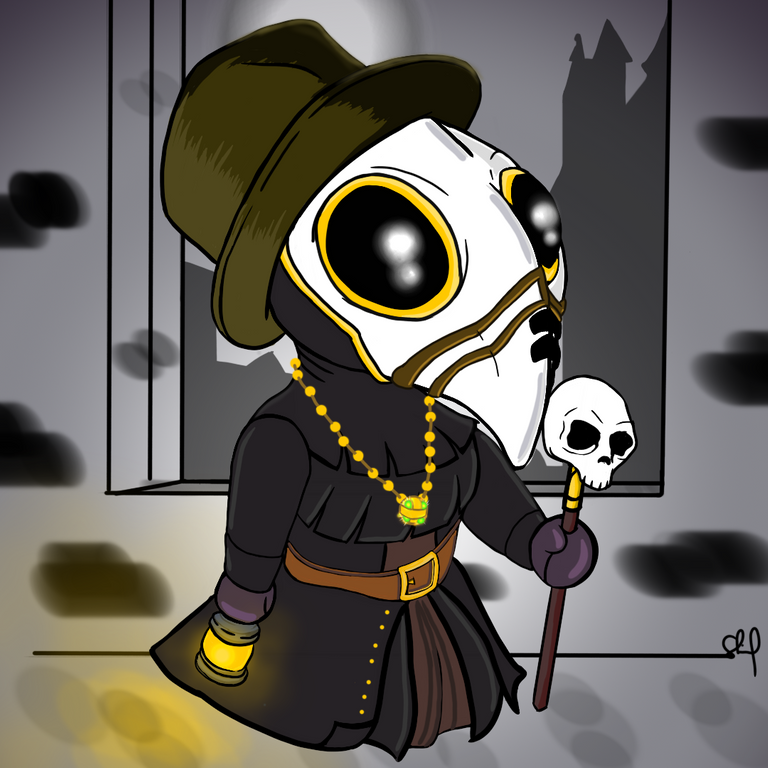 Doctor Blight's Account of Stoner Mischief.
Background Story: After Doctor Blight finished up with his mad research and recreates an Alien fish, while waiting for the result of his operation, on his table saw a jar of some danky stanky kush, some purplish sticky icky, he couldn't resist and as nothing to do. Doctor Blight, pulls on his desk cabinet, a long wooden pipe, and a grinder, as he was prepping his flower a stench of oil and gas he knew he was gonna be stoned as fuck. "I guess I'll be inhaling some good shit so I can exhale some bad shit," he says. As the moon shines upon the Campus ground a roaring cough surrounded the night, At 2 o'clock in the morning, a new growl was heard in the corridors of the building. "Man! I'm hungry as fuck I need some morning munchies!" exclaim the mad doctor as he walks to the hall goes to the dining room and asks the servants to cook him some Lambchops. His mouth watering as he imagine himself munching on some hot salty lamb. ~ Doctor Blight, Children of Doom
Join Splinterlands Commmunity Discord | Community | Instagram | Twitter

---
Play and Earn!
Splinterlands

CryptoBrewMaster

Dcity

HK

Risingstar

Q25.VIP

Card game battle
Brew your own beer
Create your City
Farm your Weed
Become a musician
Play Casino with real money
(Philippines only)

---
---
---