Saturday Satisfaction: Blueberry Lemon Haze, Jack Herer, & Tangie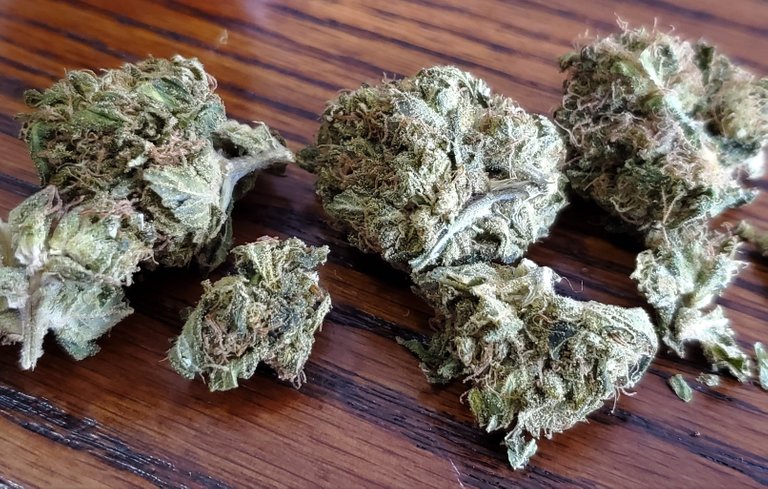 We're kicking off the weekend with an irie vibe after a stop by the dispensary yesterday. Delivery lacks the variety and prices that the local ganja shop has to offer.
Those happy hour texts go a long way to get my wife in there, a happy relief from always having to find herb myself.
Deals On Carts, Edibles, Flower, & A Free Joint
Now that the girls who work at the dispensary are getting to know my wife (and her $$ tips), they are starting to hook her up.
This trip didn't have the two cartridges for $40. They were $60, but still well worth it for Brass Knuckles. Better than the $70 we pay for Royal Highness carts from delivery.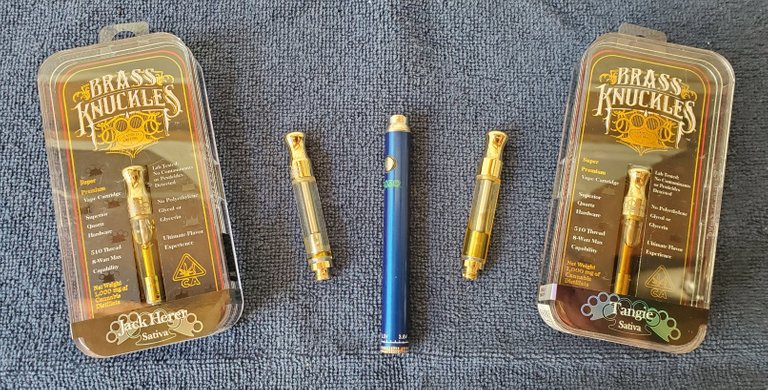 As the sunlight hours are getting longer, I find myself enjoying more Sativa than Indica or Indica heavy Hybrid strains. A cart of Jack Herer and another of Tangie will do us well days to come.
We still have half a cart of mystery Indica and half of Brass Knuckles SFV from our last trip, so we're good on Indicas.
Top Shelf (Not Private Reserve) Blueberry Lemon Haze
There's nothing better than the select nugs on the Private Reserve shelf, however, they are pricey. So we often settle for the Top Shelf flower, which still imparts a powerful stone.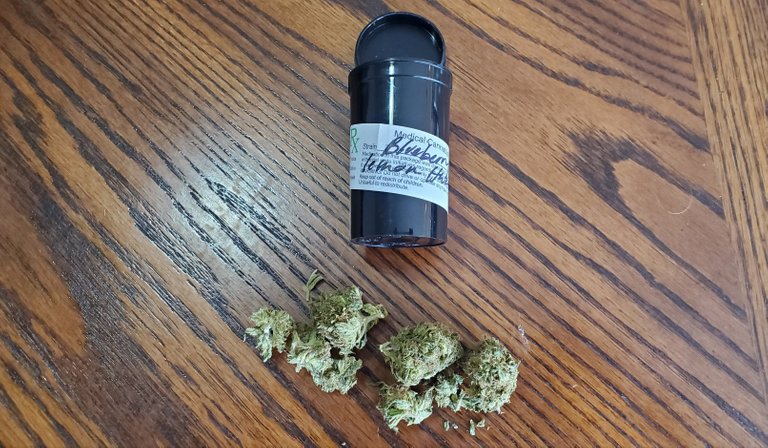 A crunchiness tells me these buds are on the dry side, though they still have a fresh smell and taste. Zooming closer in reveals a quality well worth a lower price.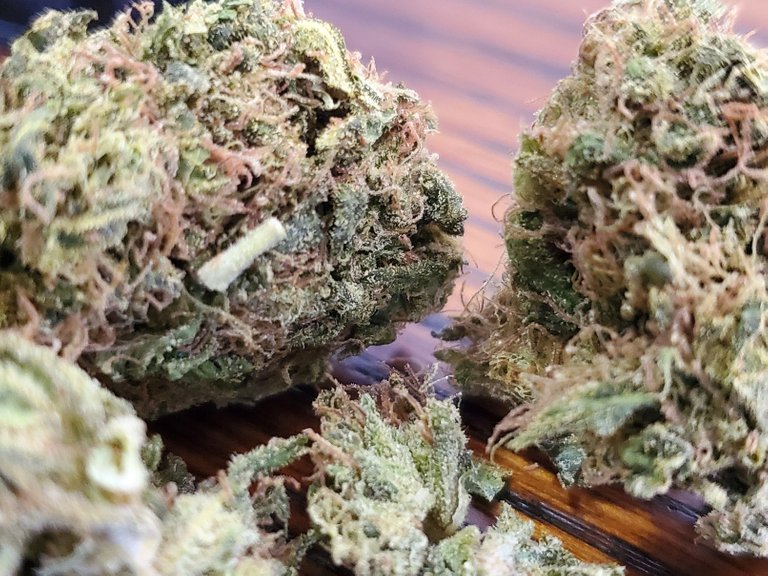 It's nice to show a broken section of bud in the light for an inside look at its development. There are plenty of hairs and crystals.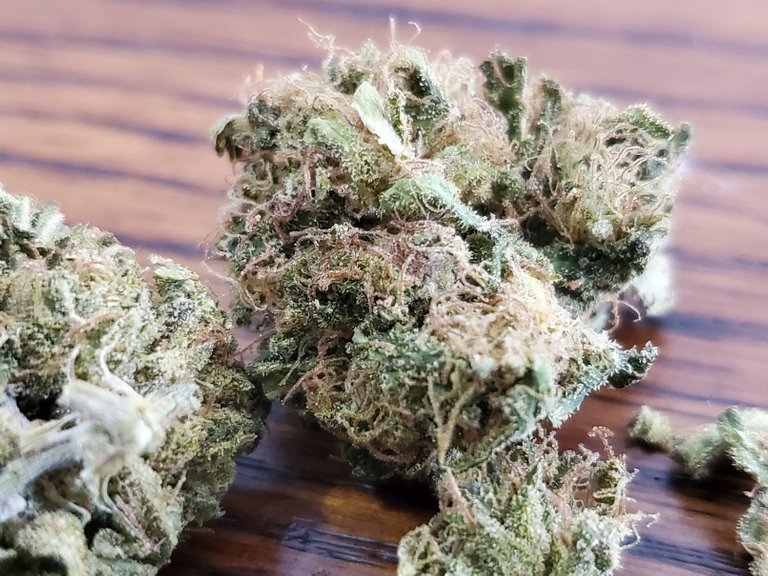 Free Rice Crispy Treat Edible & A Doob!
As I was explaining, the employees are showing their thanks for my wife's generosity by throwing some extras in the bag.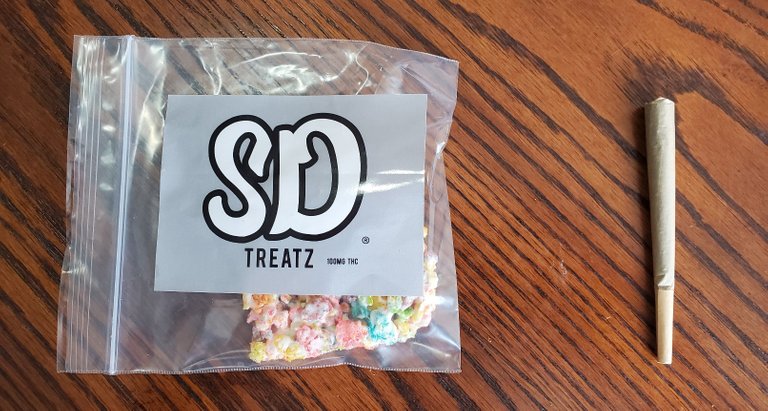 That edible soothes the cramps when it's the lady's time of the month. I'll probably fire up the joint to help cope with the cramps as well. 🤣
That does it for now. Have a stoney weekend!
Pics From My Cellphone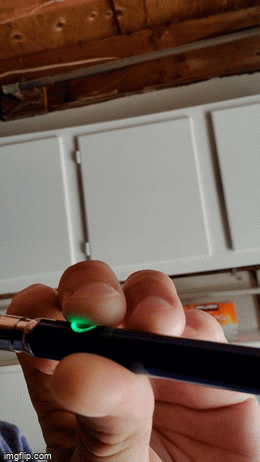 ---
---