weekend weed post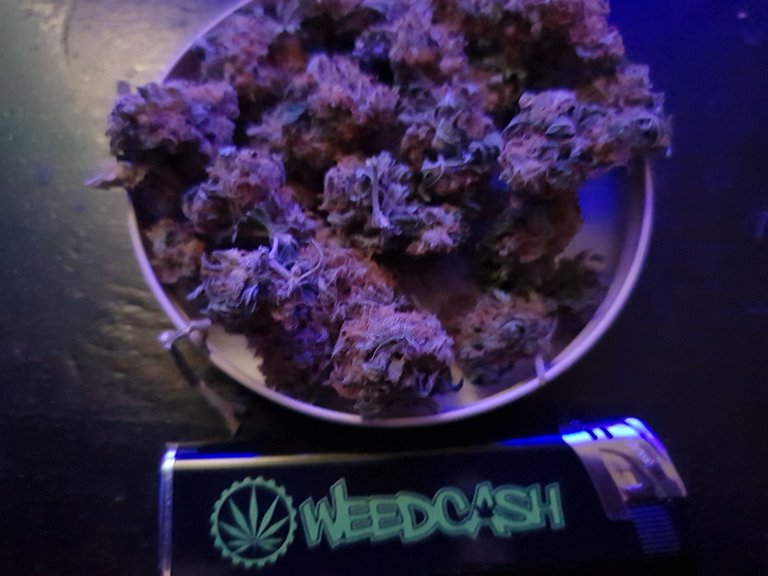 weekend is here
With one last update from the testers in the tent. And just some Donni darko to start with. unfortunately the pictures are a bit blurry. It was also a bit dark when I took the pictures. this is about 10 grams and is super good weed with a pronounced forest-like smell. And can easily be in the top 5 best cannabis strains that I know.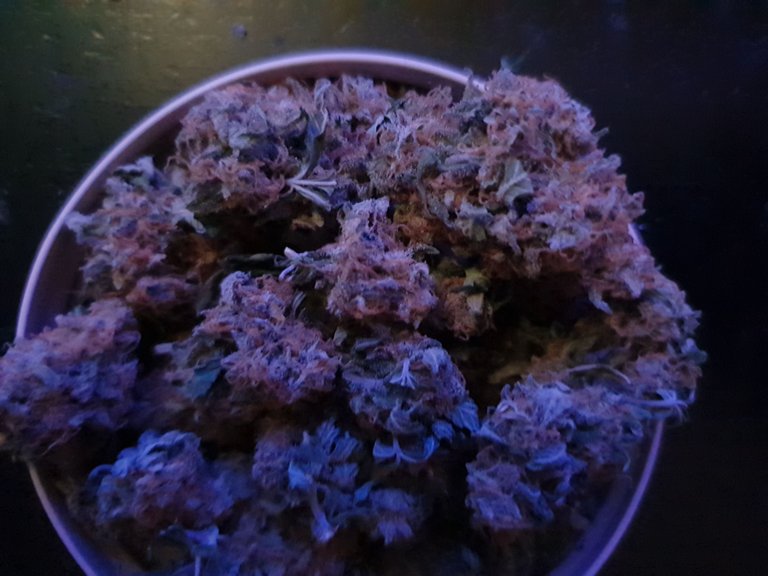 The buds you see are well compact and full of thc. at bif they had sent this weed to the lab. and it came out that it had 26% thc.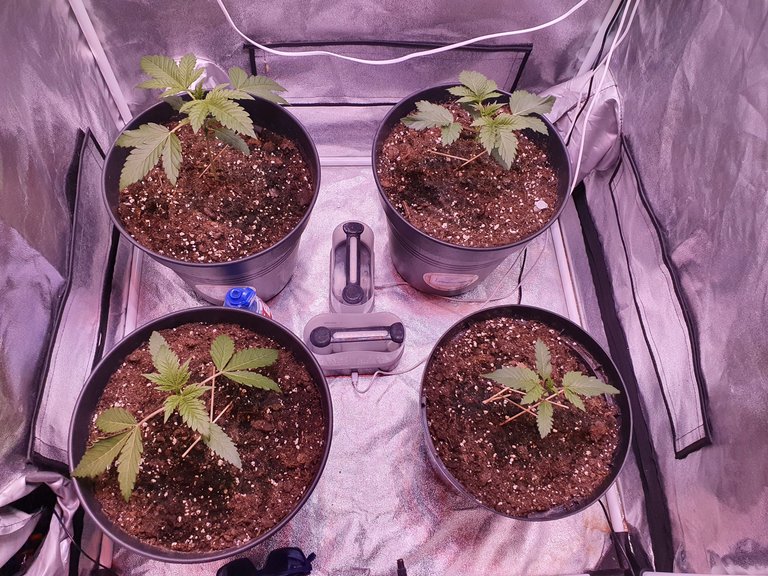 now let's take a look at the young ladies. this is the 2nd week. And everything looks fine they hang a bit and they can have some water. But otherwise they look very healthy. the lemon carver has crazy leaves a bit like a strawberry leaf. it's not that bad. the leaves are in a nice v position, reaching for light.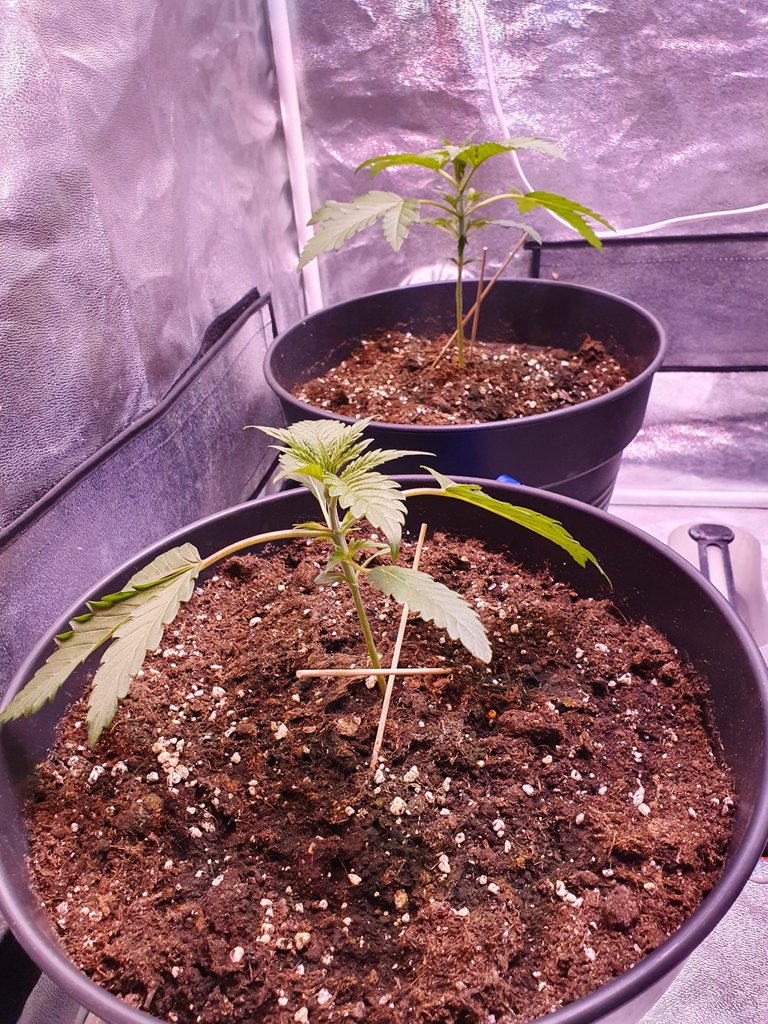 The Bo berry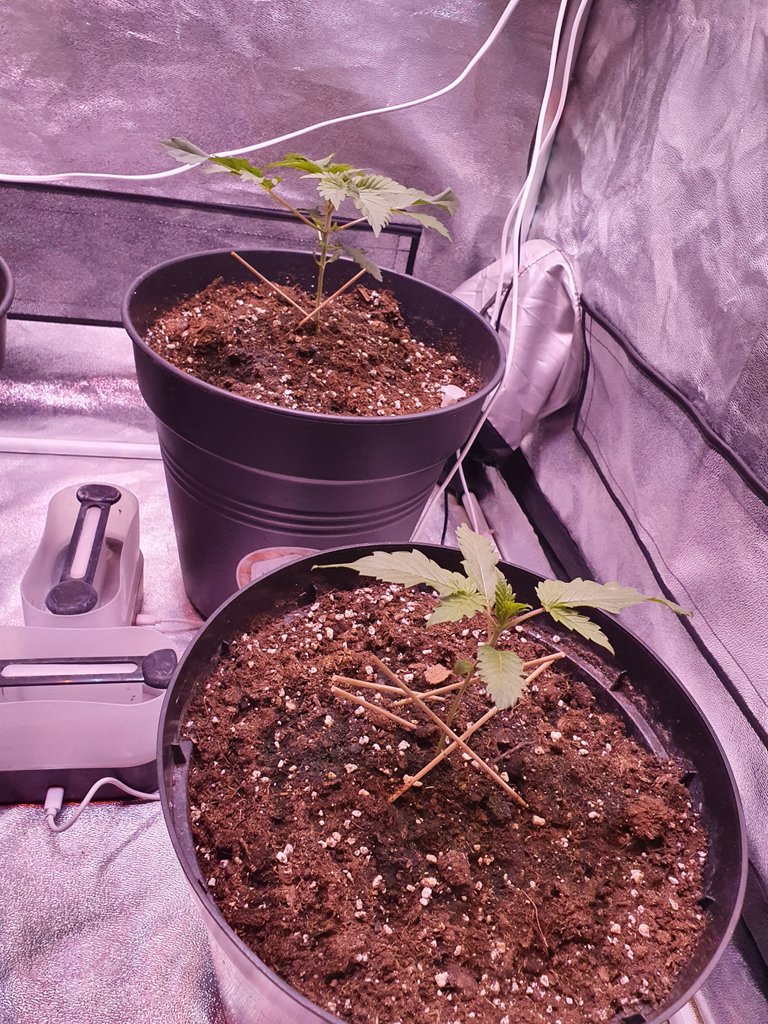 lemon carver and in front the bucky's breath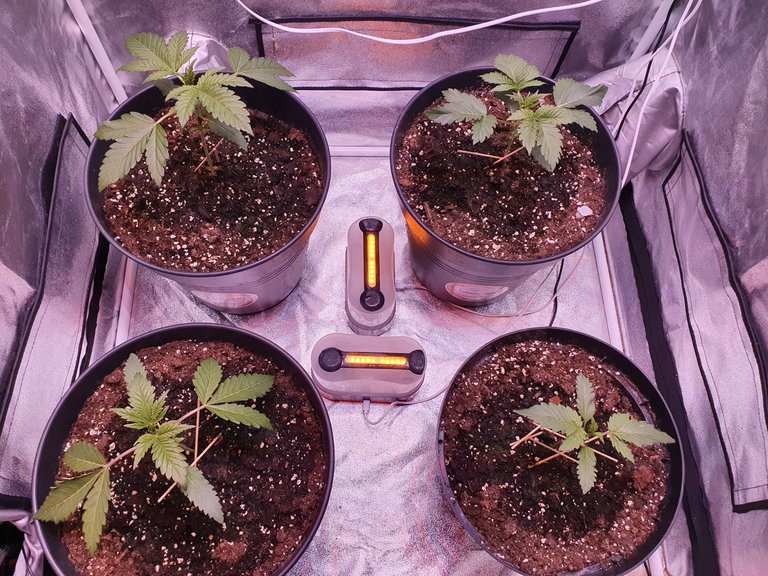 I gave them some water. but not too much either I refilled the humidifiers. I tend to squeeze them a little in the trunk. But I'm also afraid I'll break them. So I'm going to wait a little longer until they are a bit bigger and firmer. the idea is that it makes them a lot stronger and bigger.
I consider it a great honor to be able to test these seeds. And to be able to share that here on hive. i am thankful for the friends i made on this. And all that is yet to come.
It's nice autumn-like weather here. cold and rainy. And I love that as long as I don't have to go through it hehe. I like to lie in my bed and listen to the rain and the wind blowing against my roof. And then snuggle under the warm blankets. the cats come and relax. That's the perfect picture of what I'm going to do now.
good night all and until the next post
Loonatic
✌🌎🌍🌏😺🙄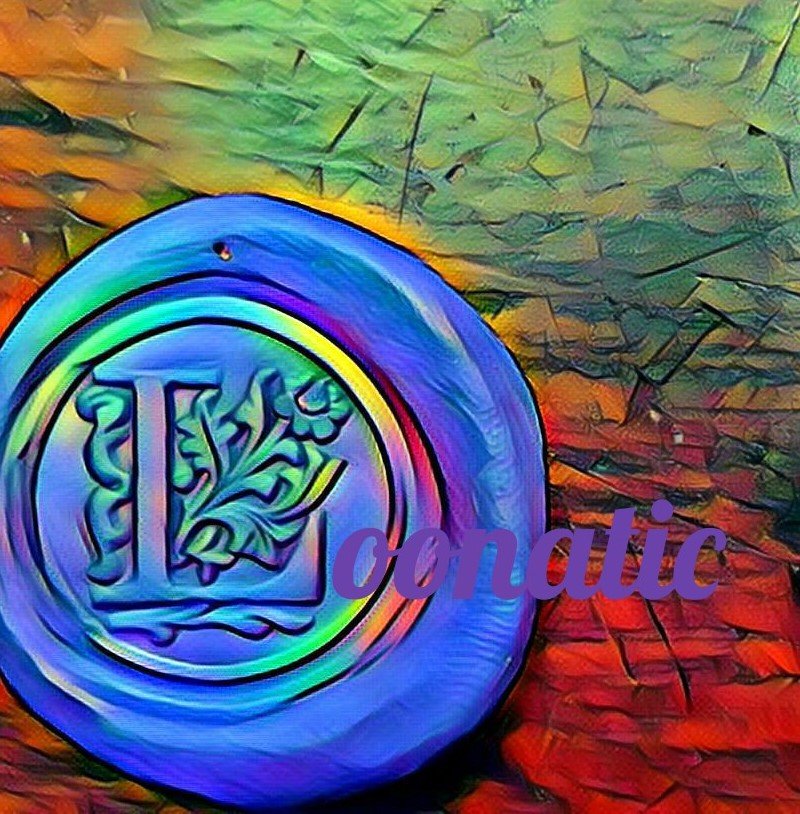 Posted using WeedCash Network
---
---