weed outside in the dutch climate

damn it. I've got the flu well. And now for almost a week. I also come back from the fact that cannabis helps against everything. With a good cold. Is it better not to smoke too much? But it does make it bearable. I had a good sleep last night and this morning I thought it was over. But later in the day I don't feel well. So a lot of rest, good food and an aspirin is the plan for me. I do think the worst is over now.
I was with my mother for a while who had made a leek soup. And there in the garden I have a cannabis plant. And it looks beautiful.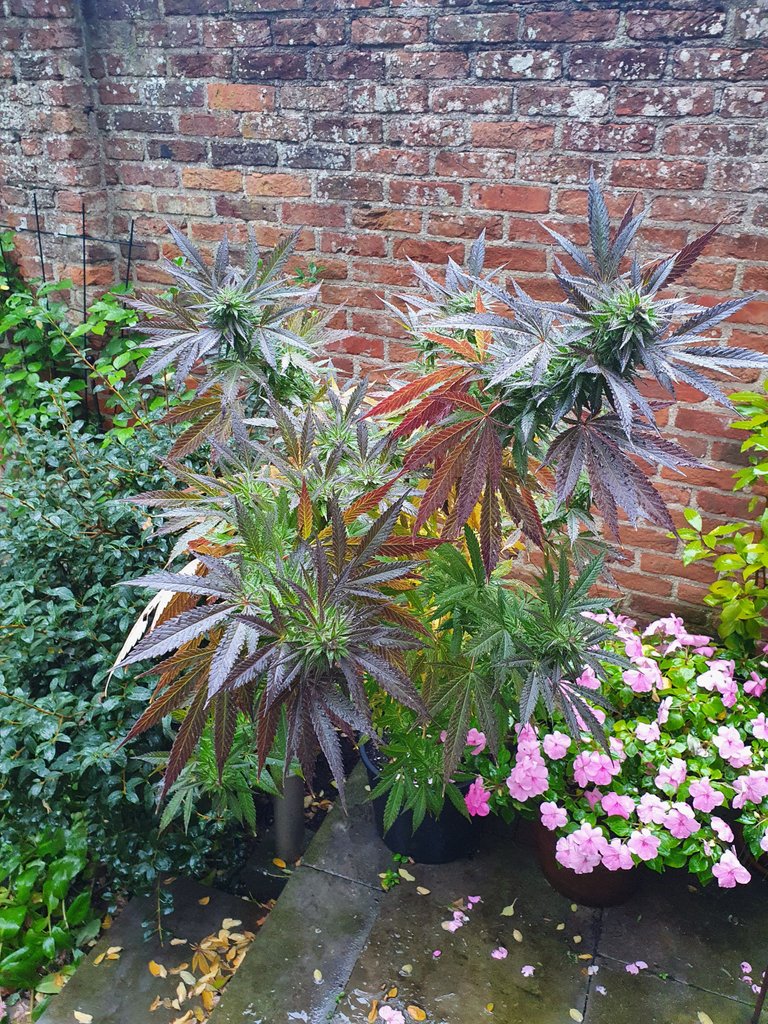 The climate in the Netherlands is not so good for making super weed. Although this one looks pretty good. it is not so compact and finished. And now there is a lot of rain so I have to watch out for rot.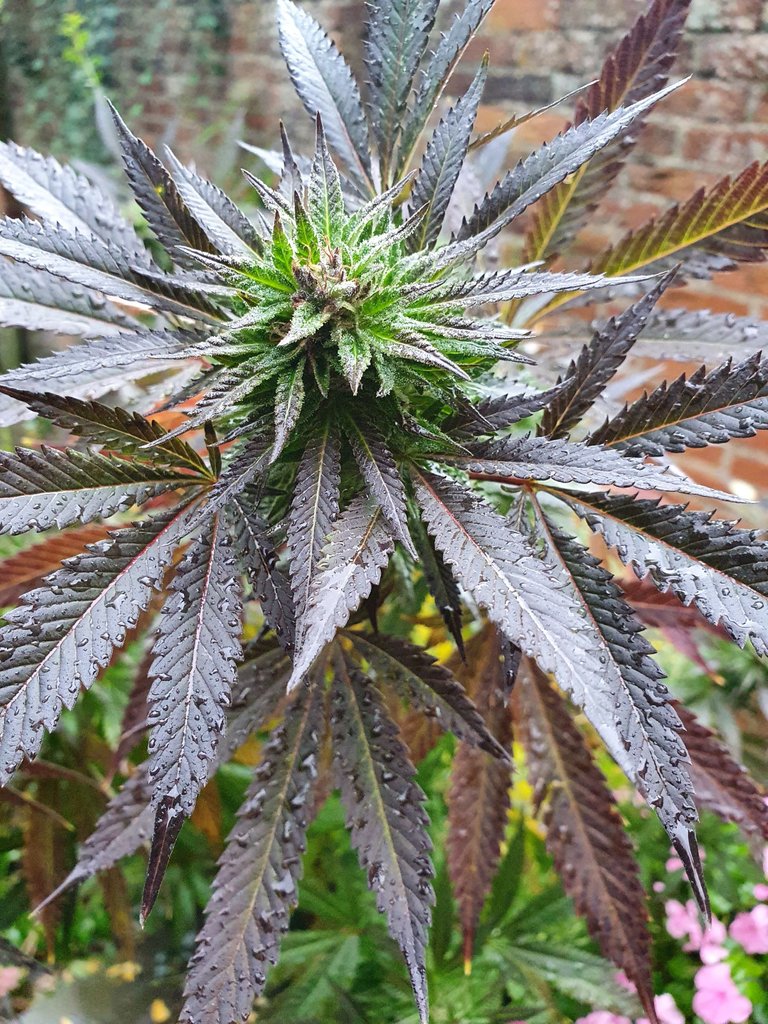 I really like that purple in the leaf. Reminds me of peanut butter breath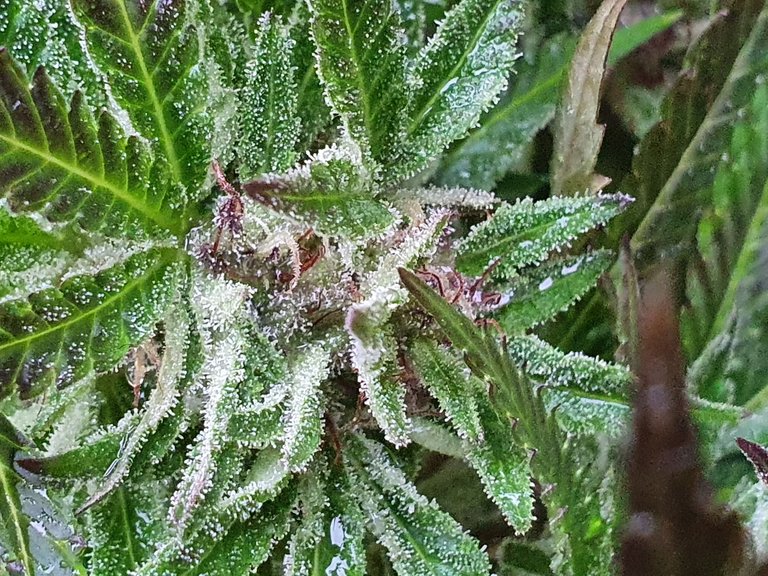 this is the (Kritikal Bilbo + Her Majestic) + Shark and I got it from @happyfrog420-new And planted early summer. I have already harvested 2 times indoors. So this is a real slow growth. But 100% natural.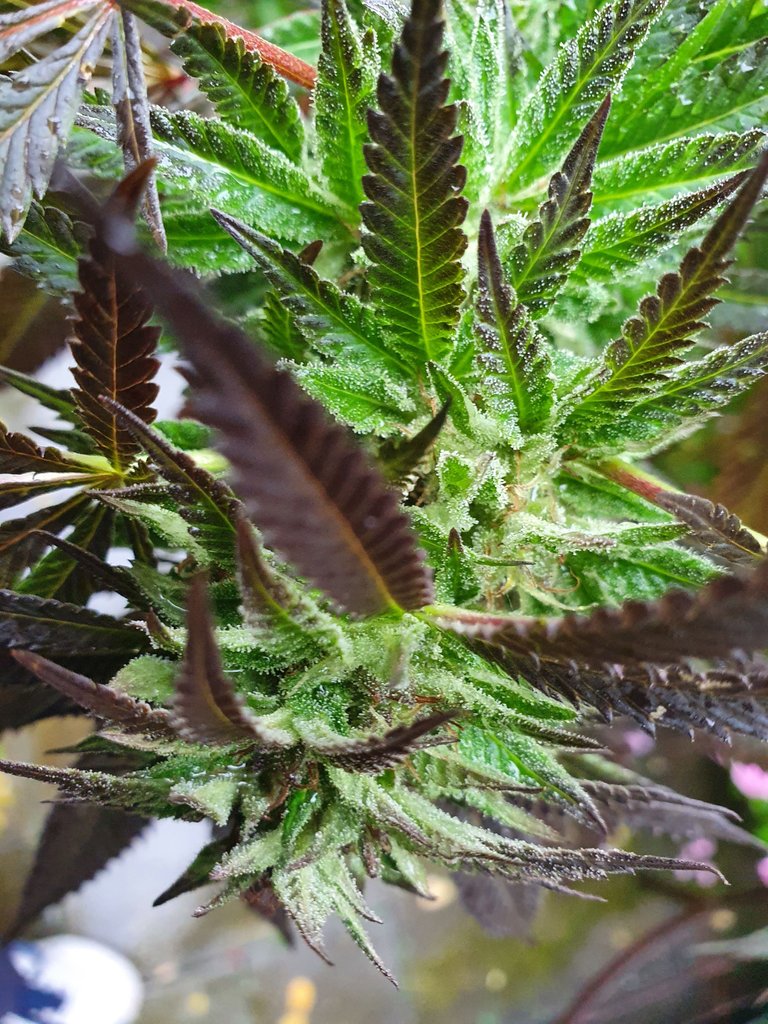 I'm going to eat some soup now. And probably just going back to bed. Thanks for reading my blog. All the best and until the next post
loonatic


Posted using WeedCash Network
---
---