The doni darko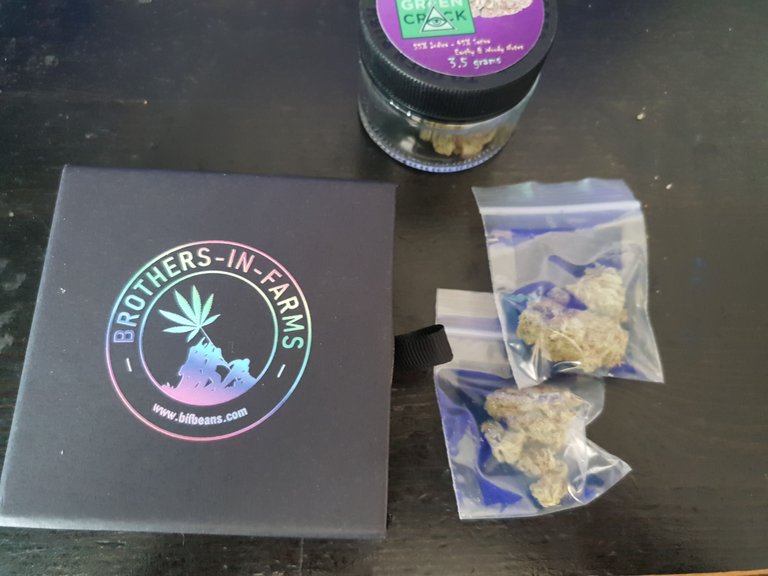 I'm having a very good day. And that's because I finally have my new seeds to test for bif. And I'm proud of that. It took me a while to get the seeds. They first made a world trip. And then they were still at the customs office for a week. due to import duties. And after a rolercoster of emotions. are they finally in lol
So far I have always received what I ordered. And I always pay with hive. Which is really great.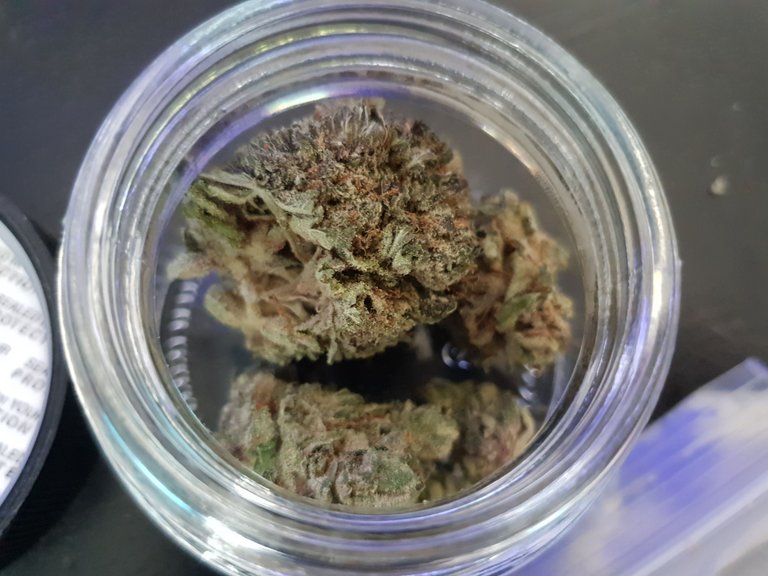 above green crack and below gorilla glue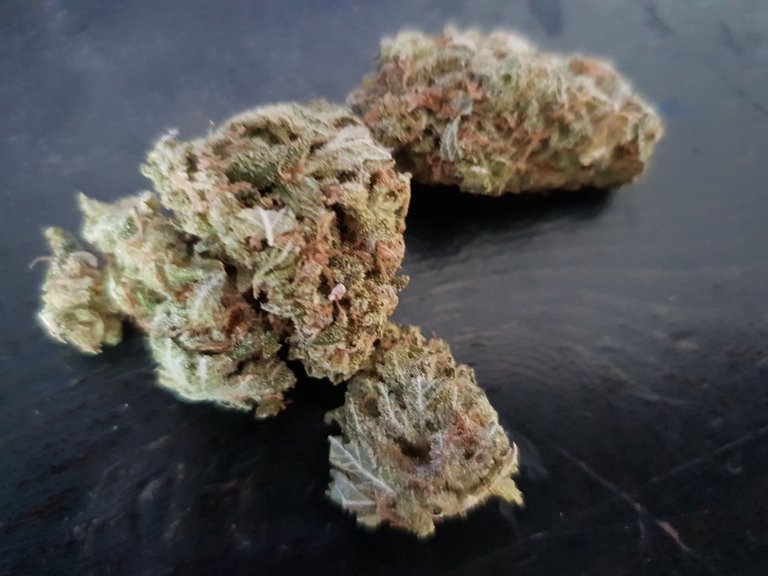 The packaging alone gets a big 10 out of 10
A nice box with logo there in a leather bag with logo, 2 stickers and a fridge magnet. the weed was not there just to be clear, that comes from the shop here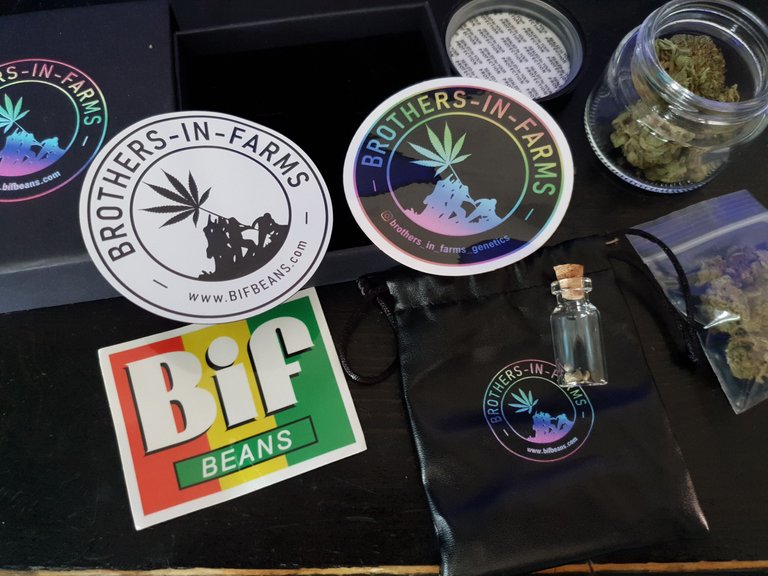 5 pieces and I'm going to germinate 3 right away. I put them in water for a day. And then I have pots with soil for sowing and cutting. And when they are a bit bigger I repot them in bio blits premix earth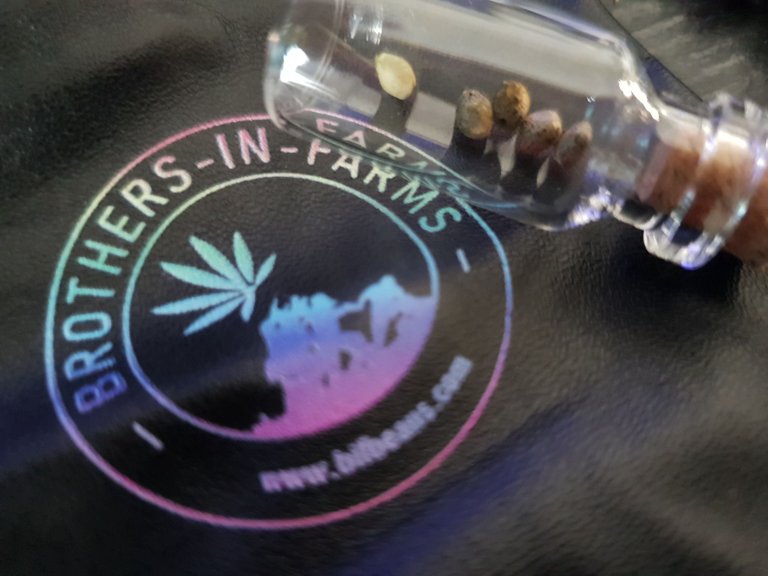 It's funny how I came into contact with bif beans. I used to be here on the blogchain. And I got to know jonyoudyer who introduced me to weedcash and later bif. And that's how the ball started rolling. And my experience is that American genetics is better now. Dutch trade is too commercial. it seems. I'm sure there are good ones out there, but I've been disappointed a few times. I am also getting better at breeding so that must also have something to do with it. And I was able to learn everything here on weedcash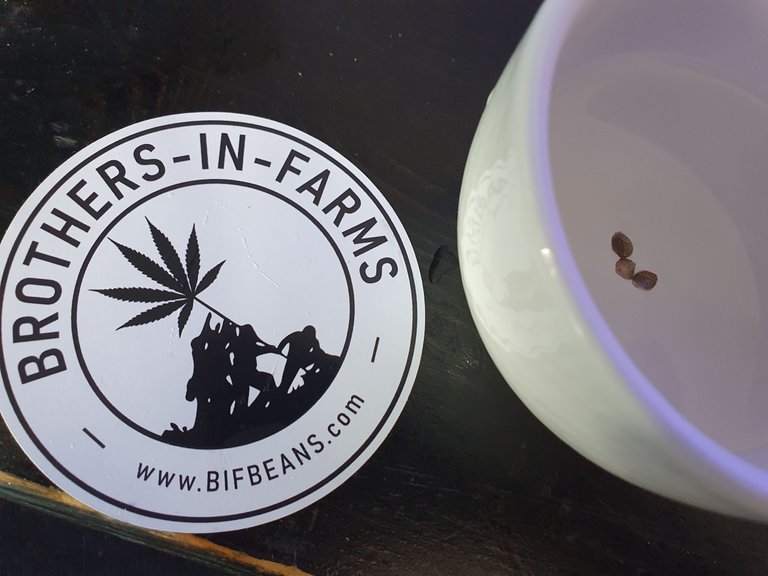 Tonight I'm throwing the seeds into those little jars. so that they can stand up nicely. this earth is nutritionally poor. I'll add some carrot improver. But everything in its time. That pot behind that is the pot where it will eventually come and that is 30l pot 7.92516157 US gallons And then I immediately add the canna cup of weedcash. Have to look up the details.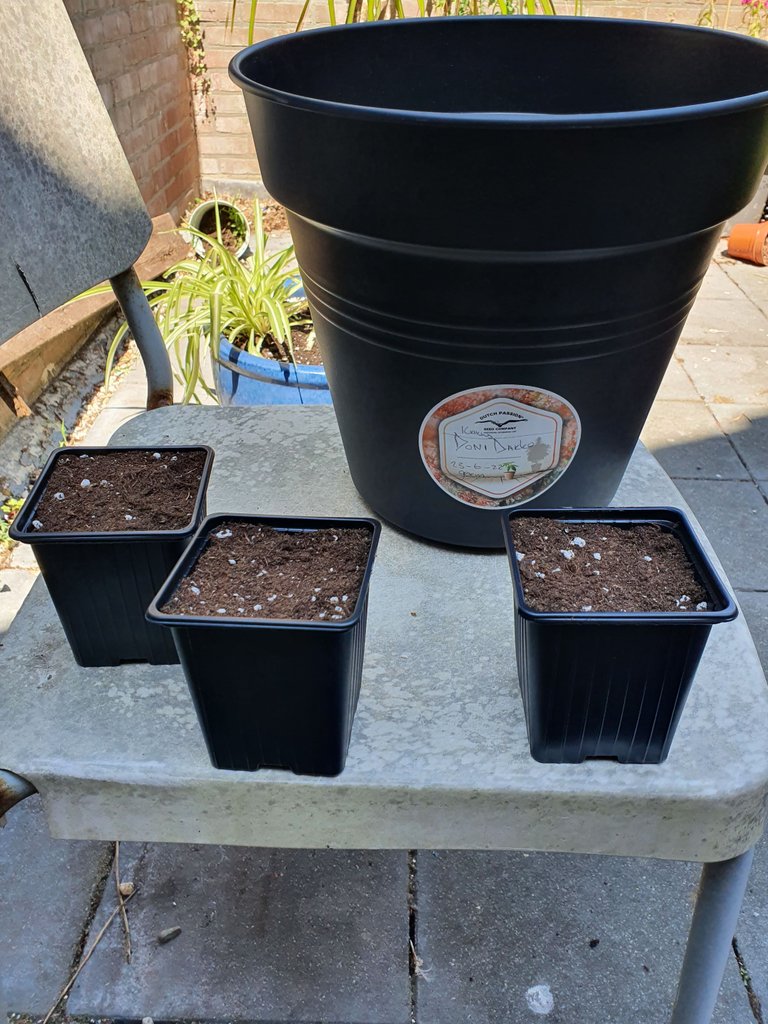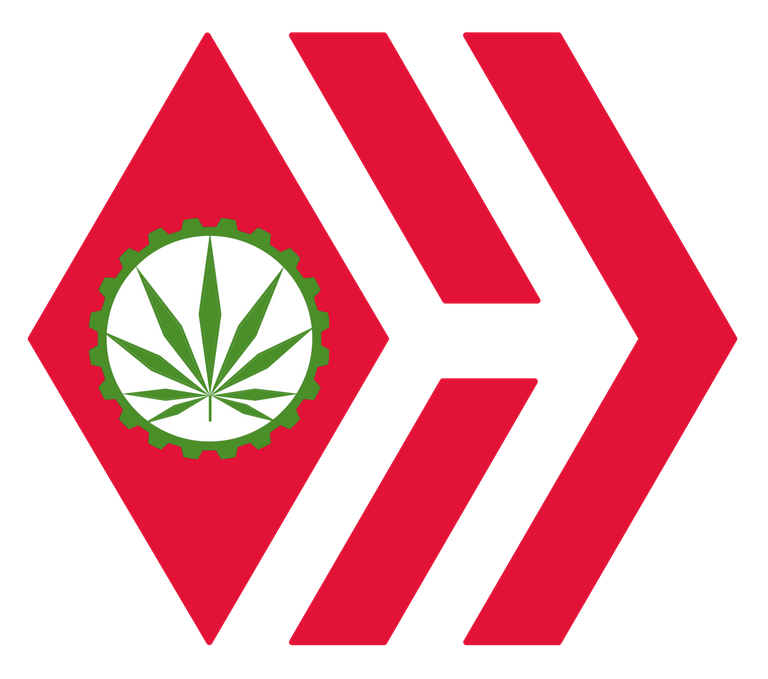 I still have a lot to say. But I can also do that in my next post. Thanks to everyone who follows me. That stimulates me to make even better blogs about cannabis. Have a nice day and see you next post.
loonatic
💪🌎🌍🌏
---
---