new genetics
oh yes
My new testers have arrived. The Bo Berry and the Lemon Carver x PM2.0. The Bo Berry is a blueberry with peanut butter breath genetics. And in my view probably very good genetics. I've grown peanut butter breath once already. And that was my first real strong weed. Now I have a better earth. Pay more attention to the pH. And am another year further with experience maybe even more. So I have really high hopes for this one. First germinate. I put them in some water in a glass with a bag around it. and have them in a dark cupboard as soon as I see white dots coming I will put them in the earth. I hope they all come out the 4 of 4 if not I'll plant another proseco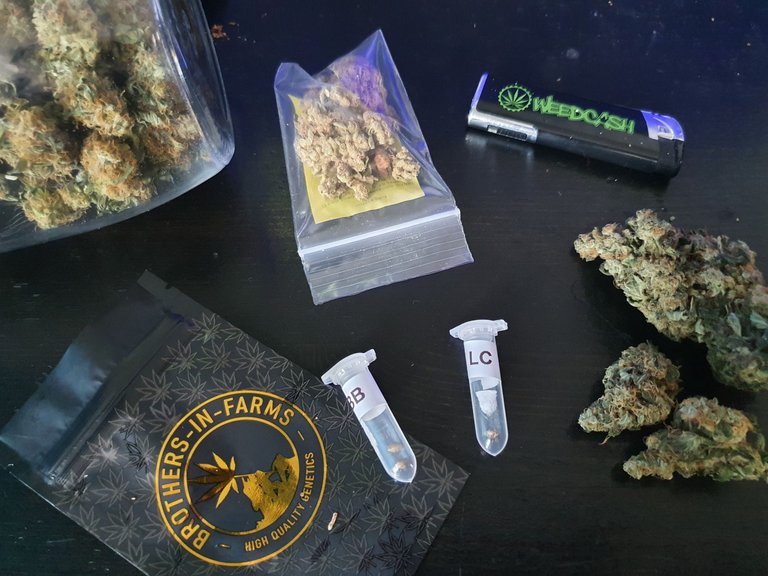 the weed bag alone is super sexy. The weed you see in the background were also testers. And those were 2 top strains.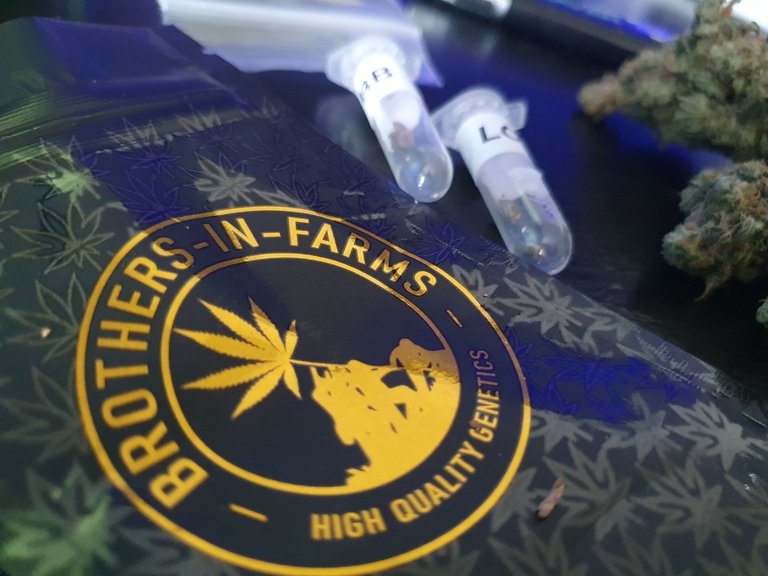 This is the Bucky's Breath and that is the best weed I have ever made strong but also super soft to smoke and also has a fresh taste. I don't think it gets any better than this. I hope to reach this level again in my next grow. I'm really looking forward to it again. I haven't grown anything for about 4 weeks now. So it's about time again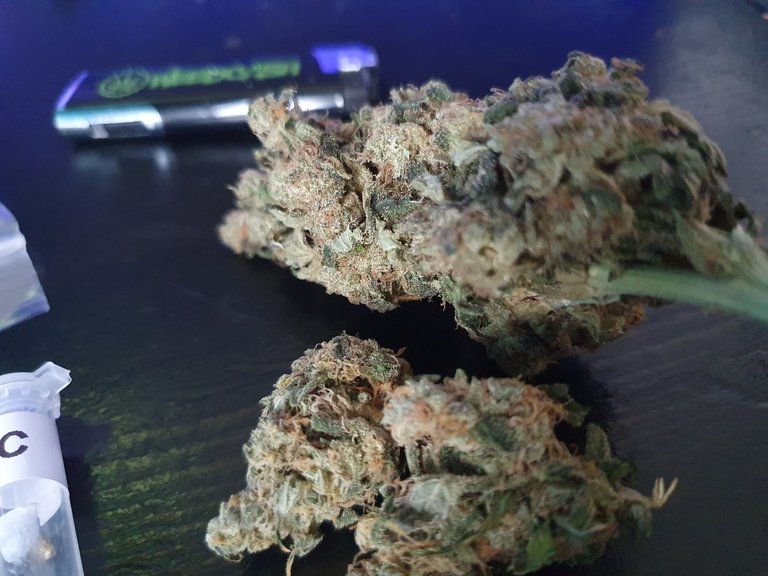 This glass jar contains the Donni Darko. And it is also very good to smoke. And I had from a plant that yielded 64 grams. that was my biggest harvest from 1 plant. And that was also a fast grower within 3 months it was ready. Everyone who tastes it likes it. And at the end of the month it will be for sale on the bif site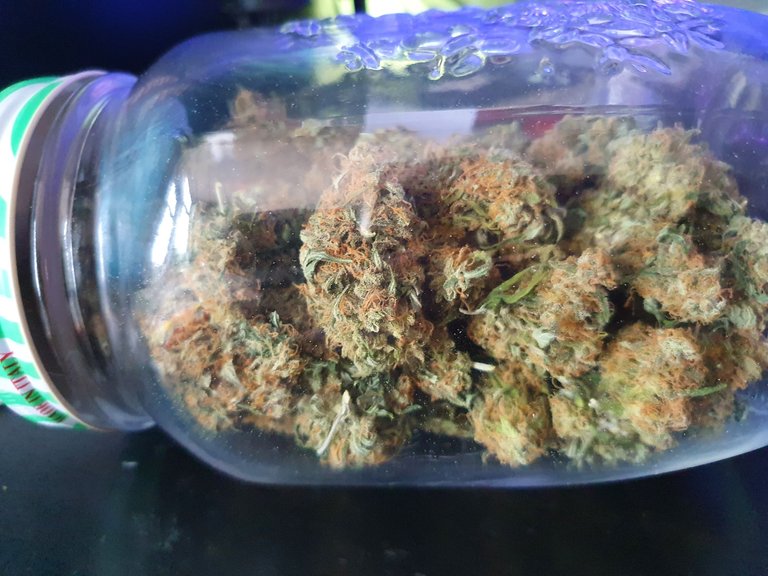 just an up close shot of really the strongest weed I've come across. the bucky's breath. I wish you could smoke with me. I will take some with me on Saturday when I go to the Dutch hive meet up. But I guess there aren't many people smoking weed there. But if you want to taste and you are in the Netherlands. this is your chance lol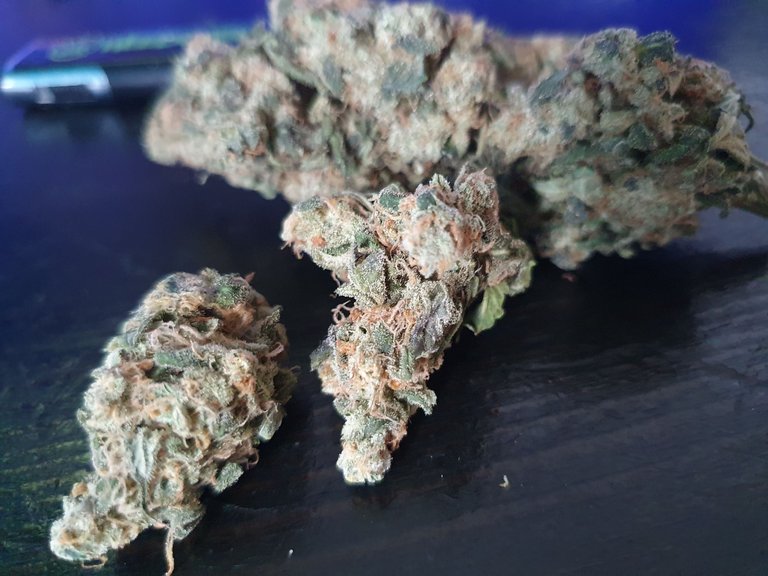 I'm one step further with the weed bot
I created a new account under the name @weed.dispenser the more there is in that account the better the vote. so feel free to Delegation and contribute to my bot. He is not active yet but almost. the last dots are put on the i. Just to give it a name. You'll hear more about it later.
Wednesday is almost over. The days go by so fast before you know it, it's the weekend again. I'm just saying what I'm trying to get to 500 words. And I find that quite difficult. Dutch language is also quite direct. efficient haha Luckily I'm here now. So with this I wish everyone the best. I hope you find my blog worthwhile. take a look at www.bifbeans.com where they take hive as payment. And otherwise until the next blog
peace
Loonatic
🤘🌎🌍🌏
Posted using WeedCash Network
---
---