Stairway to (Spider Mite) Heaven

"I'm going to have to science the shit out of this"
Matt Damon in The Martian
Every sentient being on this planet has the right to live and expand. But when you start messing in my backyard, then Houston, we got a problem.
Spider mites are relatively harmless to my overall existence, but they are lethal to plants, who are helpless victims of their parasitic onslaught. I had planted a sage in the hydroponic system, but it was having difficulty growing. Upon close inspection, I noticed that a colony of spider mites had taken residence on its leaves. Their population had grown to the point that I decided it was not worth keeping it and would be better suited as a specimen in my experiments. So, I transplanted it to a ceramic pot to deal with the mite problem in isolation.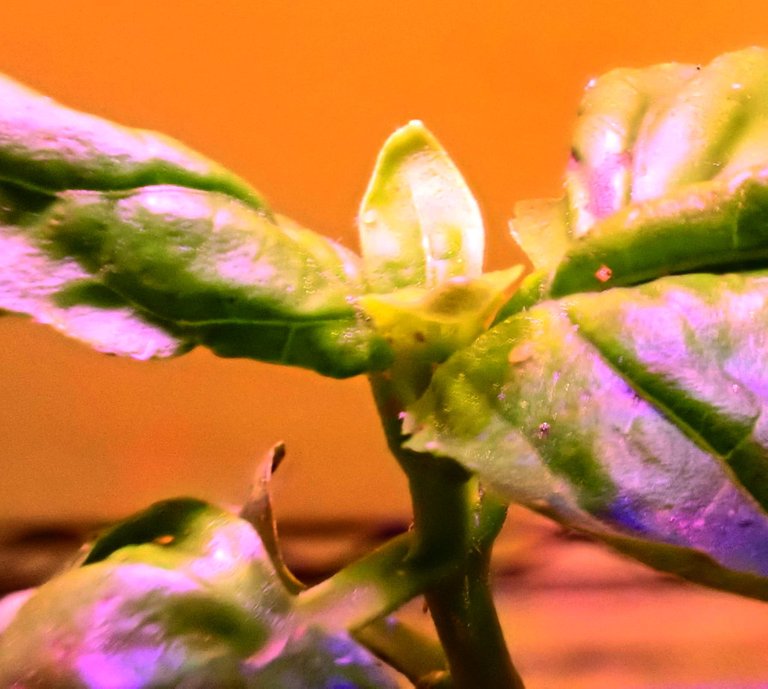 Mites invading a perfectly innocent sage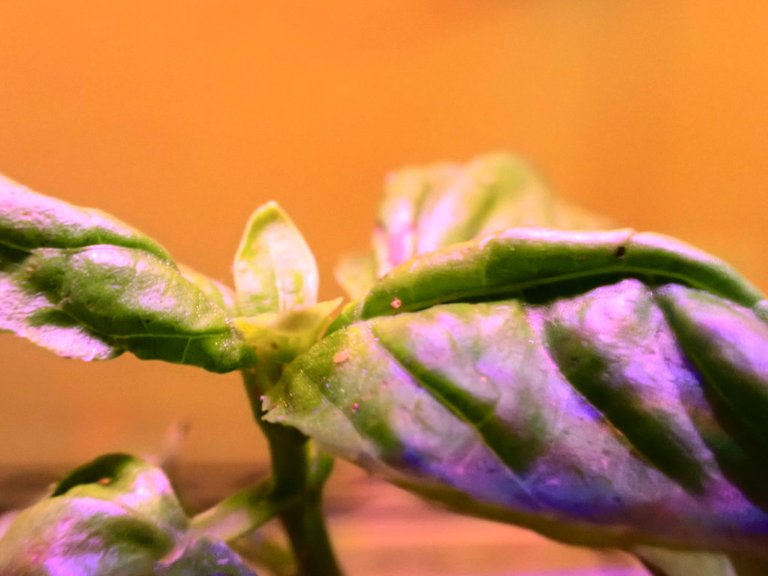 I perused online resources to learn more about the problem of spider mites and how to deal with them. There were several solutions including neem oil, rosemary oil, and soapy water. As I had no neem or rosemary oil available, I opted for water and soap, which I put in a bottle and then liberally sprayed on the sage plant.
The following day, I noticed that some of the leaves were 'burned', and the bugs were as happy as ever. I let it be for a week and watched the mites increase their colonial holdings on the plant. Also, the mites had now spread to other plants and established some grand real-state webbings on my tomato, cilantro, peppers, arugula, jalapenos, thyme, and other plants.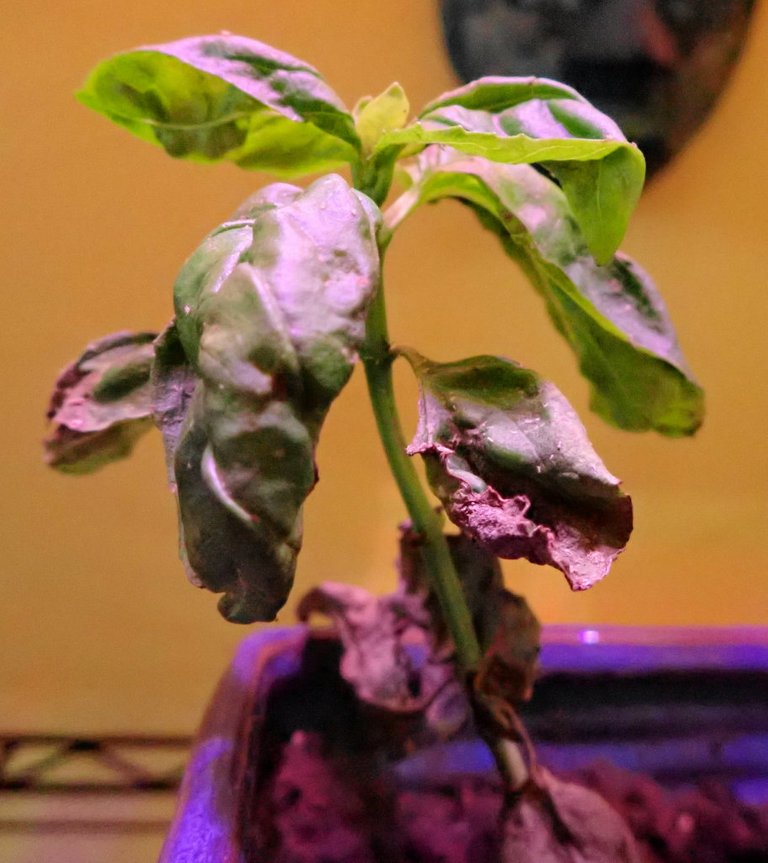 Plant burned after spraying it with a mixture of soap and water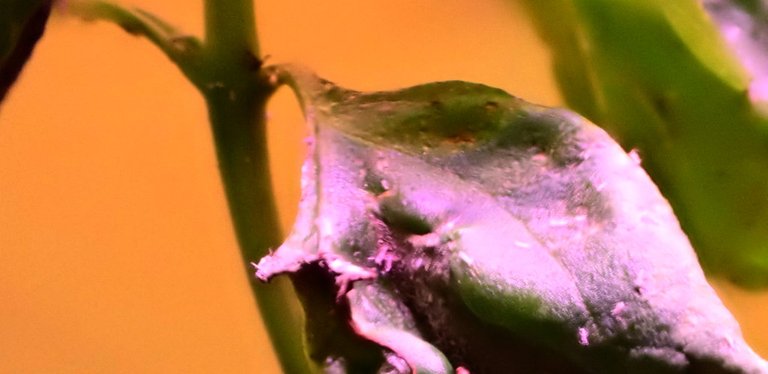 That's it! I thought quite annoyed. It's time to get medieval on their asses!
A light bulb went off as I conducted further research on the problem. Online garden experts recommended all kinds of oils to deal with the spider mites, but the only oil I had available was THC oil, which I use for, ahem, research purposes 😜
I bolted upright with glee! Grabbing the THC oil vial, I measured 0.10 mL and mixed it with half a cup of water in the spray bottle. I shook it vigorously and laughing madly, I sprayed and sprayed with gusto. Take that suckas!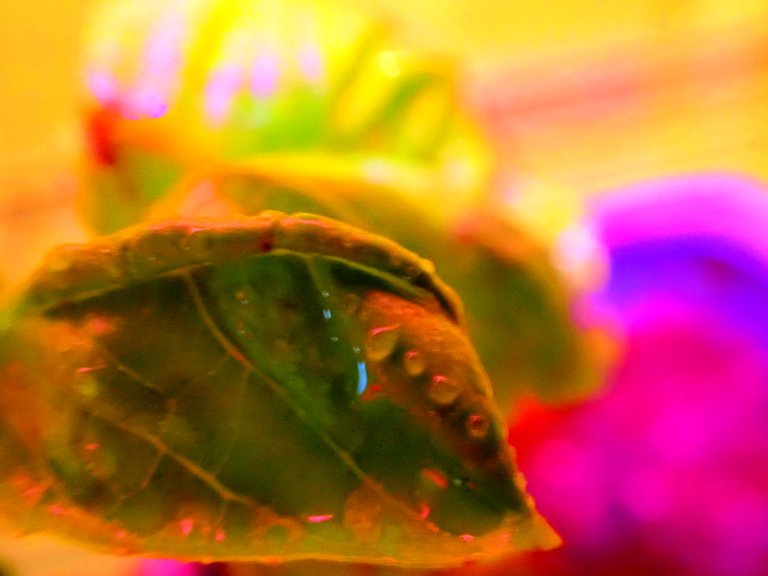 Lovely alchemical mixture of water and THC oil clinging to a sage leaf
The following day, the mites were still there but seemed fewer in numbers. The plant had survived, so I sprayed again. I did so again on the third day, and on the fourth, the mites were dead and gone.
That's right, fellow gardeners: to get rid of spider mites on your plants, you gotta get them high. How's that for a scientific breakthrough?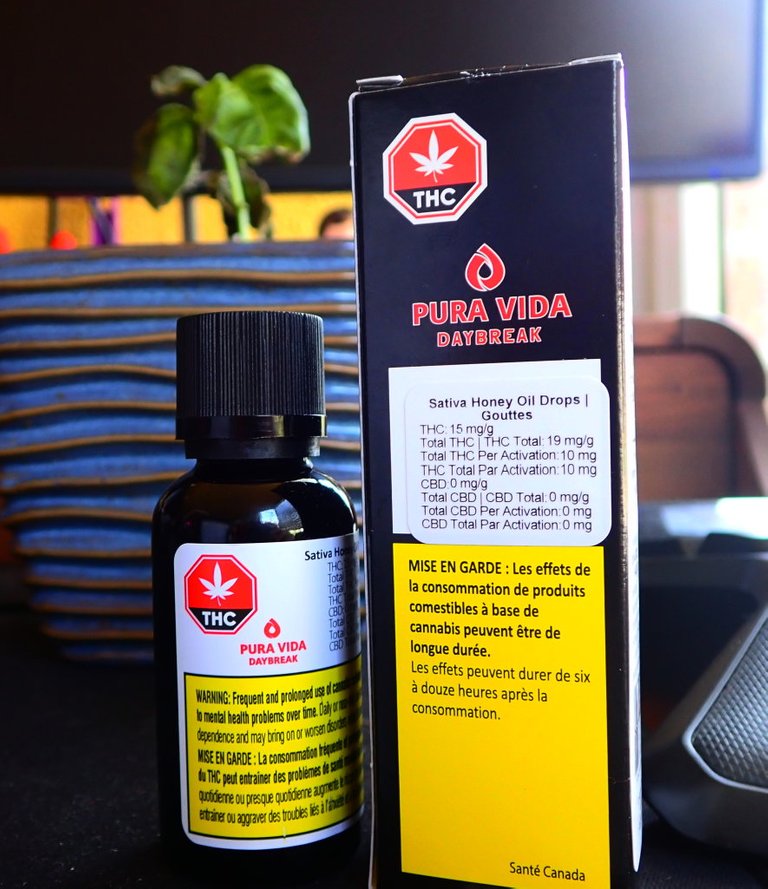 The irony of the brand name is not lost on me
I noticed that some bugs were visible on the leaves, but when I used my magnifying glass, I saw that they were just dead bodies that had remained clinging to the leafs.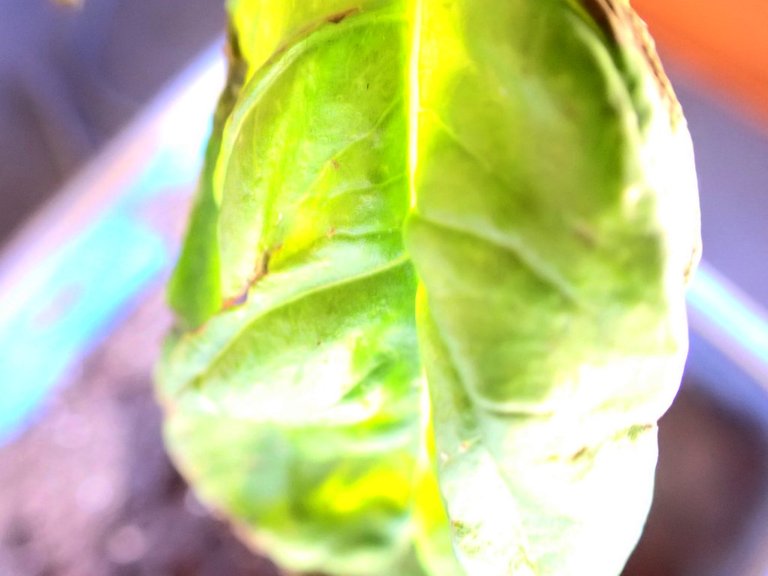 Somewhat healthy leaf after THC treatment
I wouldn't be a good scientist if I didn't highlight some of the limitations of my experimental results.
While the bugs are gone, the plant suffered further damage to its leaves. I do not know if this was a delayed result of the soapy water or my home-made insecticide. It might continue to deteriorate. So, the long-term consequences of my experiments are unknown.Moreover, I do not know if the mixture killed the mites or simply ran them off. It should also be noted that I used a sativa dominant oil instead of an indica dominant. I'm not familiar with spider mite behavior or the workings of their nervous systems. Do they possess cannabinoid pathways like humans do? If their bodies do process THC like humans, then I like to think that their final minutes were happy ones. Weeee! Mite-speed, wherever you are (except on my garden).
Although the mixture appears to have worked on the sage, I do not know if other plants will react the same way. Nevertheless, I've gone ahead and conducted a thorough spray of the rest of the infected plants. Desperate times call for desperate measures… and mad ones too.
Happy and blissful gardening!
---
All images by @litguru
---
---