Cannabis Strain Review - Cookie Dawg

Review of Cannabis Strain "Cookie Dawg"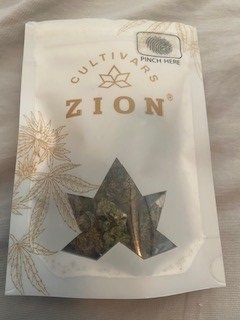 Photo By Me - Iphone11
Welcome again to another review of Cannabis. Today I decided to only use the Cookie Dawg strain so that I could do an honest review. I have been using the Pie Hoe for earlier smoking sessions, but for bed I have been finishing the night on Cookie Dawg.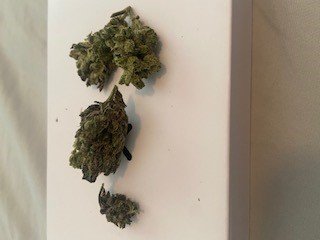 Photo By Me - Iphone11
This is a picture of the flower. Cookie Dawg is a Indica leaning hybrid. The flower is dark green and has purple hairs on it which are also dark. It has a nice frost on the outside. Its aroma resembles that of a sweet sage to me. Whenever I smell sweet on a flower, I always think of one of my first favorites. An Indica called "Blueberry". I really enjoyed the Indica strains when I first started partaking. However, I learned that my preference is a hybrid, generally one leaning Indica a tad. The buds I got were pretty dense, as well.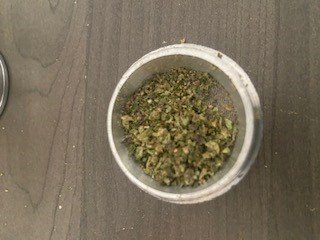 Photo By Me - Iphone11
It grinds up pretty easily. The Pie Hoe was super sticky and was more difficult. The Cookie Dawg is also sticky but I think it may be dried out a bit, which is nice cause I need it to grind finely for my Pax 2. I loaded up a full oven and went and focused on what I tasted. It had a sweet sage taste to me. Same as it smells. It was a smooth draw and wasn't as irritable in my lungs as the Pie Hoe.
The high is an expected Indica relaxation and body high. There are some mental affects but they are more mellow than the Pie Hoe and other sativa heavy strains. As I'm writing this, I just thought about how it seems to allow me to focus better. That's interesting. Anyway the high after two draws for me lasted about 2 hours before I decided I should reup. It may be because my tolerance is getting slightly higher, but who knows.
Thanks for stopping by. If you've enjoyed yourself, please leave a like and a follow as I'll review other strains in the future.
---
---