[HashKings] Humble Pot Farmer EP#3 - Harvesting the BUD's + Burning pool + Rolling a Joint

Hello fellas, its really nice to write to you guys again.
Today i will follow with the Legaliza's journey, its finally time to harvest his first buds and roll the first joint. But first i have some considerations.
---
If you are new at HashKing and want to play , check out the HashKing Scholarship Program - By Blockchain Gaming you could get free rents to start.
Don't forget to follow Hashkings on Twitter for news and giveaways,
@hashkings and also HashKing's Official Discord
Also @curatingunicorn is running a Giveaway ! Run, Run!
Img sources: All .gif was taken from Giphy , images from HashKing app , NFTmart and myself edit.
---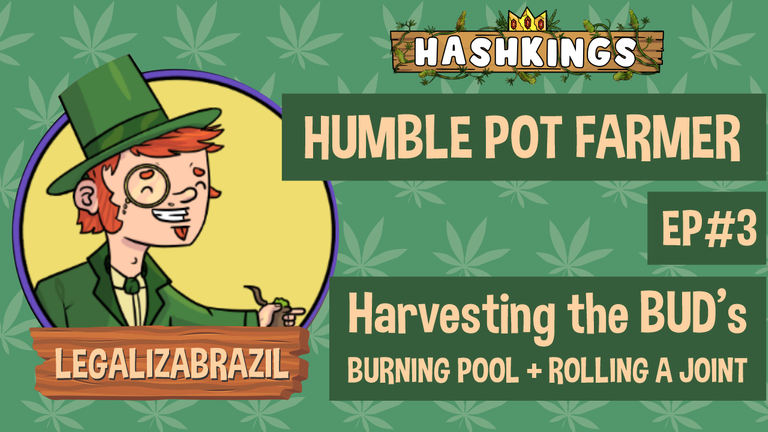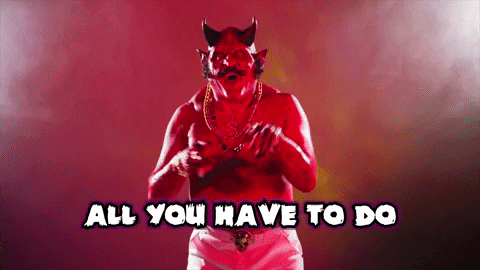 As Legaliza has signed a moral contract with himself, he promises that all HBD reward from his promo posts will be reinvested in his farm. He wasn't angry at all, he knew that way his dream of being a succed pot farmer will approach sooner.
---
• Reward Reinvestment •

As you can see Legaliza got a total of 3.43 HBD from EP#1 , and without waiting a minute, converted the balance into HIVE giving him a total budget of 11.7 HIVE.
---

With the money in his pocket Legaliza went to the shop to buy his new stuff. In the road he started to think in what he could buy. He knew about the water, but he wanted to invest in another plot to expand his horizons and be able to travel the world in his journey. So he decided to buy a plot in Afghanistan, and the seeds that would need.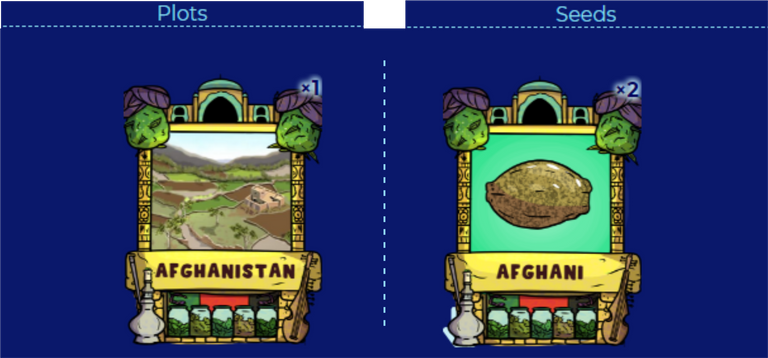 Paying a total of 12.35 Hive, he need to take some changes from his own life savings, but that is cool he thinked. Once his most wanted things are bought now he need to buy Water and Seed for his Mexico Plot.
As Showed at #EP2 Legaliza find a way to maximize his profit buying seeds, and got for himself 3 of the best Acapulco seeds on the market. About the water supply he decided to buy a stock to hold and be able to water his seeds for a time.

He paid 0.29 Hive in each one and 4.5 HIVE in water supply.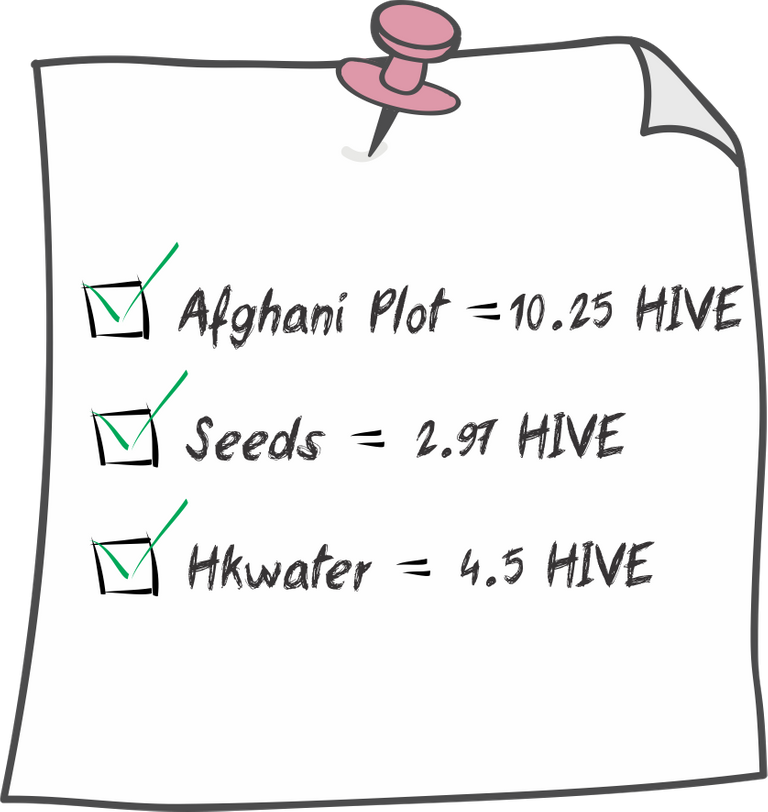 Doing the math he noticed a small increase in his budget. Besides he received 11.7 HIVE as rewards he ended up spending 17.72 HIVE. Not the situation to think about, he thought, i have seeds and water for a few more weeks i got faith in myself he claimed. After shopping Legaliza went back to his farm to harvest the BUDs.

That's the moment we've been waiting for, the moment when Legaliza can claim to the world:
-I'M A POT FARMER!
-I DID IT!
-I GROW MY OWN WEED!!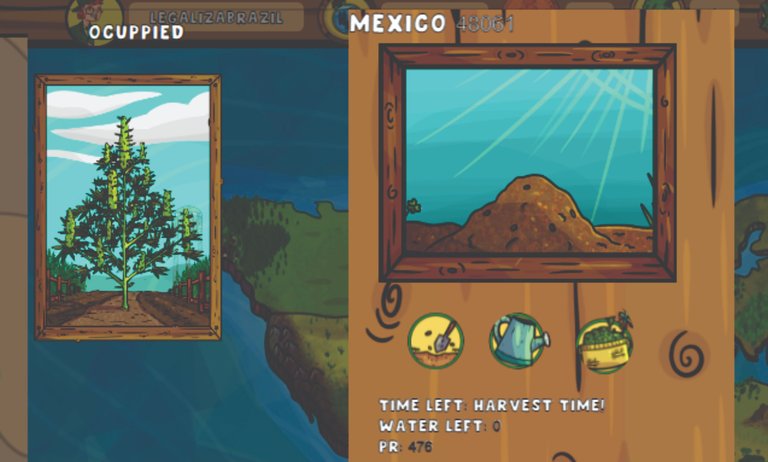 As we can see, his first Acapulco Gold seed returned 476 BUD's. and as he was harvesting he kept thinking about the time he would finally smoke his joint.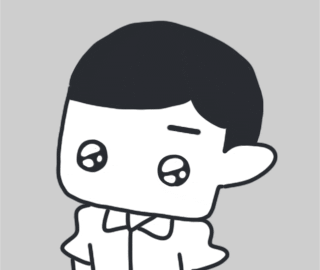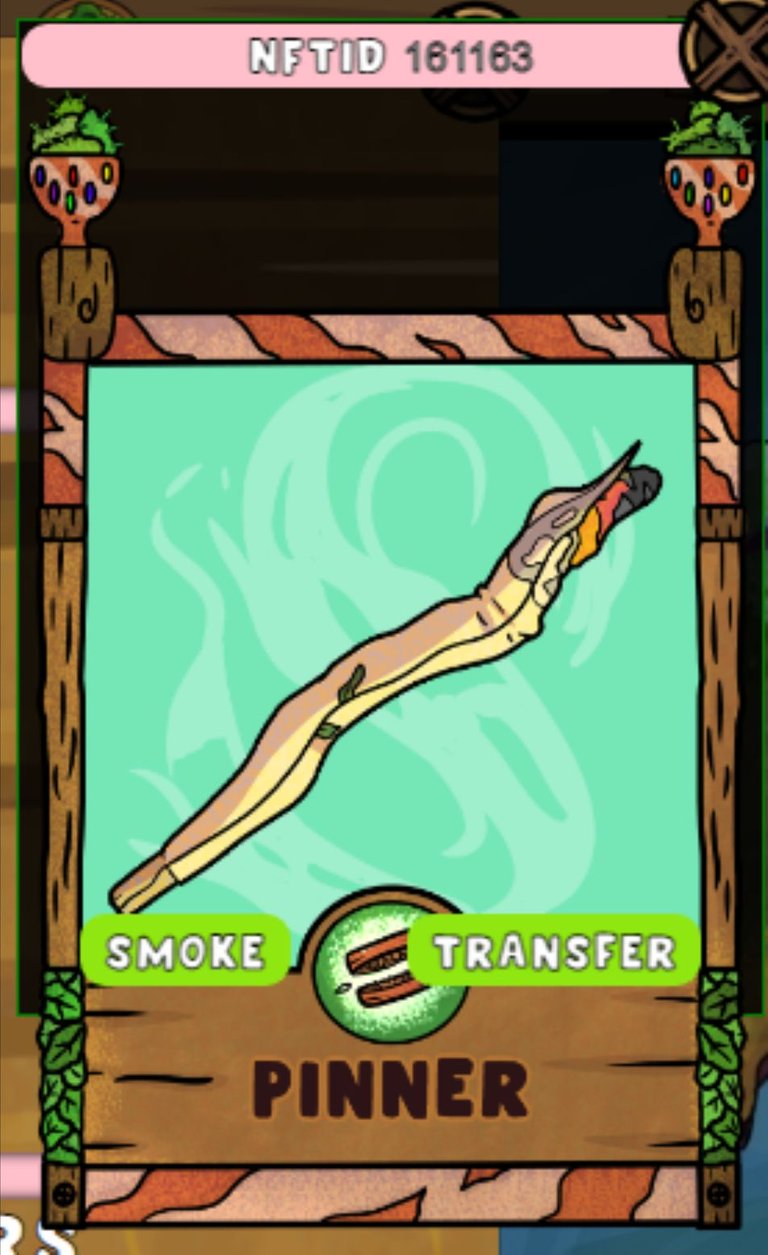 He Rushed to get his rolling stuff, he knew that he couldn't spent all his BUD in a single joint, so his humble spirit take the command of his hands and did a masterpiece joint. Ignoring the beauty of his joint, what mattered to him was the filling.
---
He tripped for all the evening, felt more experienced, this was the most rewarding joint he ever smoked. He mixed the feeling of accomplishment with the effects of his herb. He was high as fuck with this single pinner.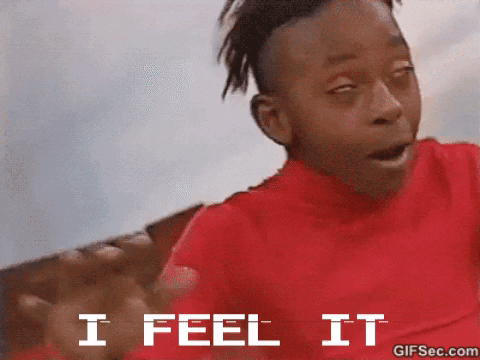 ---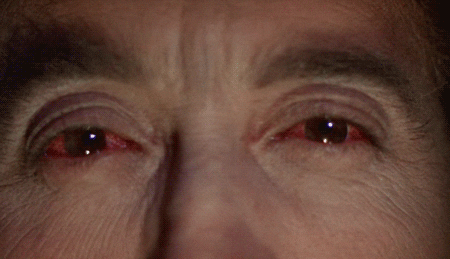 With his mind clear, he knew he have one more thing to do in the way of farmer. To get SEEDs as reward, he would need to burn some BUD in the MOTA POOL. So with the remaining BUD he trow to the Mota pool and got his payment in MOTA's.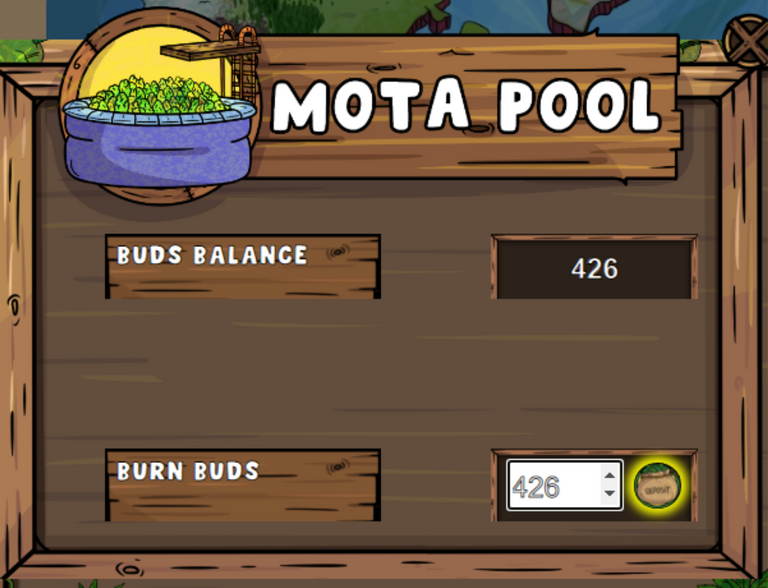 After 1 day, he got 0.88 MOTA's. That isn't enough to get the chance of receive Seeds, but for sure in the next week he will be able to get some.

Thats it guys, i appreciate the feedback from the EP#1 and EP#2.
It is my intention to bring a funny and ludic content, so we can learn and have fun while exploring this new era of online games.
Legaliza is a persona being in the blockchain metaverse, i will soon play another games and bring new Legaliza's adventures around this metaverse.
---
Grateful for you support.
Follow me on Twitter


---
---