[HashKings] Humble Pot Farmer EP#1 - The Journey Begins (Newcomer Guide)

• SHORT INTRODUCTION •
I'm here to present my newest adventure on BlockChain Games, as a blockchain enthusiastic, game lover and more than 13 years of PUFF!PUFF! I was excited to checkout @hashkings, a pot farming universe, if you want to play click Here.

Like all blockchain games we have at the moment, you need to read and understand what kind of game it is. But in this post i will not talk about that, it will be included "first-step tutorial" but this post is about the Journey of @legalizabrazil "A Humble pot farmer" in HashKings.

All images was taken from @al-gaming tutorials, NFTmart and myself edition.

So for the reader i recommend an immersion in the character's story.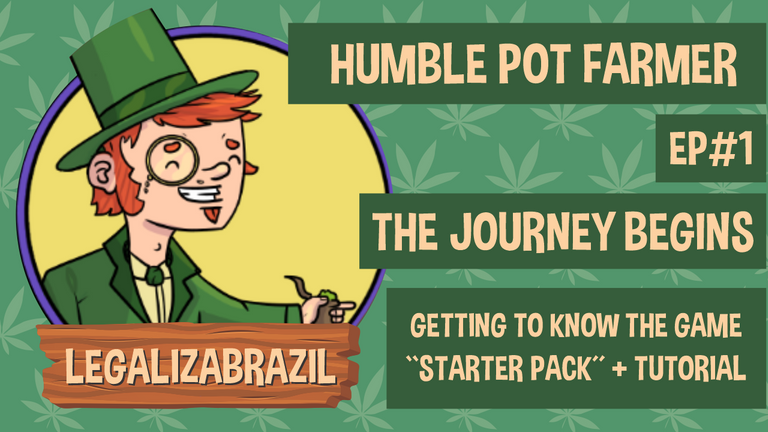 ---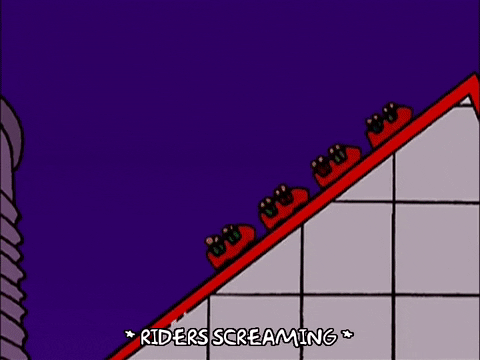 Legaliza's life its all about the market, he spent hours and hours looking at several monitors pretending to know what he is doing. Tormented by the red candles in his dreams he cant rest even during the day afraid of lose all his life savings, which is pretty much nothing.
---
Meeting a friend, they roll up a joint and started to complain about life. A little bit puff and pass later he talked about leaving all behind and become a farmer. At the time he spoke that, the smoke started to hit hard.
---
High as fuck, Legaliza was feeling enlightened. For that single moment he had a vision of the future and grateful to the universe for the ideia, in his mid all starts to make sense and fit in. He will become a POT FARMER.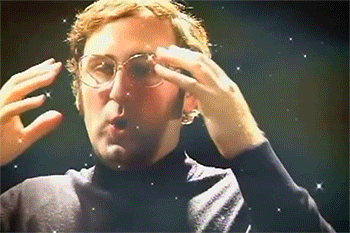 ---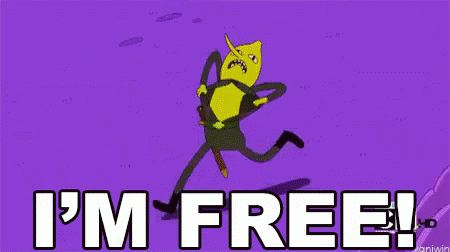 With the idea in his mind he quit the job and with his payment, plus his life savings and the fortunite sold he got a total of 12 HIVE. You can think that is a little budget, but in Legaliza's mind it was all he need to leave the town and follow his dream.
---
With no time to spent he started to do his research about farming weed, where was the main market, what he will need to grow the weed and be a success and stoner farmer. And he asked to himself:
-What do i need?
He found a pot farmer's cooperative called @hashkings and learned that he will need a appropriate outfit to be part of them. He went to the store to buy a brand new skin/avatar.
• • • Hashking Avatar Store • • •
He found another store that sell's any kind of thing he will need and couldn't find at HashKing, including limited nice avatars.
• • • NFTMart • • •
---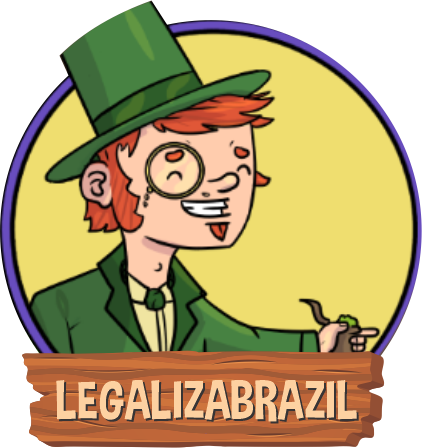 After buying a avatar, he started to think what he will really need to begin his new life keeping in mind his little budget. To plant a tree i will need a plot he thinked, looking at the NFTMart he decided to buy a piece of land plot in Central America, Mexico was the country he choose. With the land he also needs a seed to plant and do the first step, he will need a Strain that grow on his land, so "Acapulco Gold" was the choice.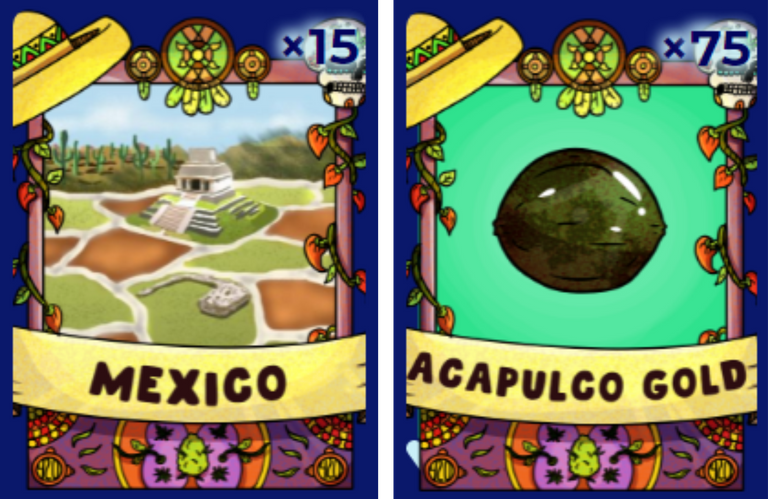 ---
One thing that he didn't count is the shortage of water supply and he can't achieve nothing without this precious resource. He learned that the
Water Towers (NFT)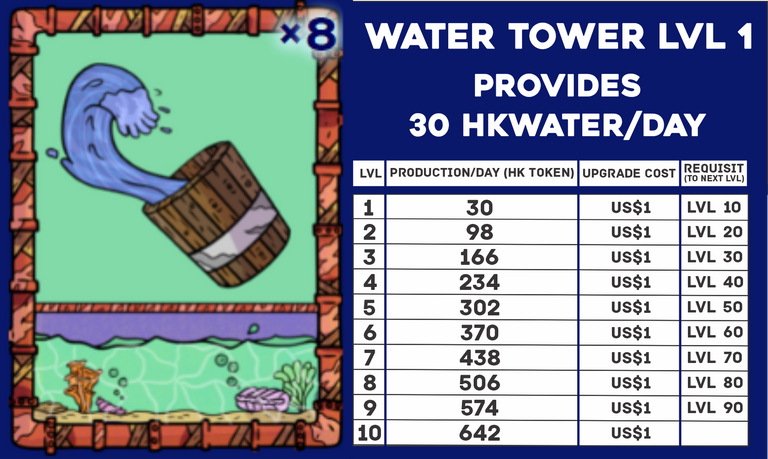 Is the one who provides
HKWATER (Token)
the unit of Water in the game.

So, with his pencil he did the maths and realized that he haven't enough $HIVE to buy a Water Tower. Frustrated, walking by the neighborhood he meets a fella called @foxon who told him about the possibility to buy water in retail marketplaces:
• LEOdex HKWATER • Hive-Engine HKWATER • Tribaldex HKWATER •

Knowing where to buy his HKWATER supply he studied a little bit more to see how much water he will need to grow the seed.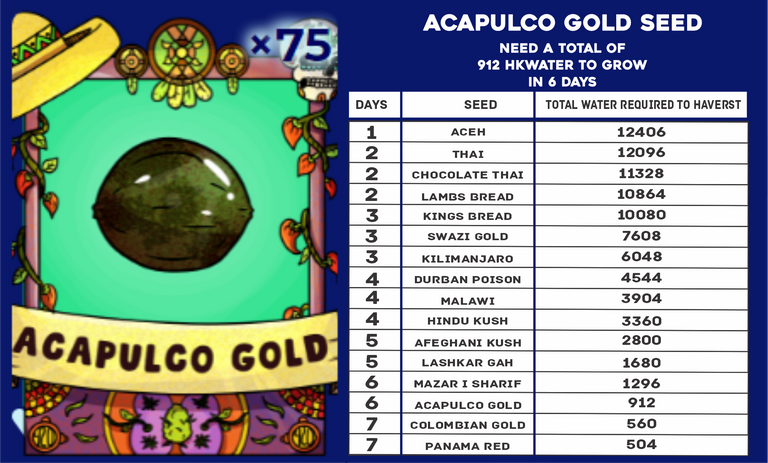 You can also find a more updated table in the appsite.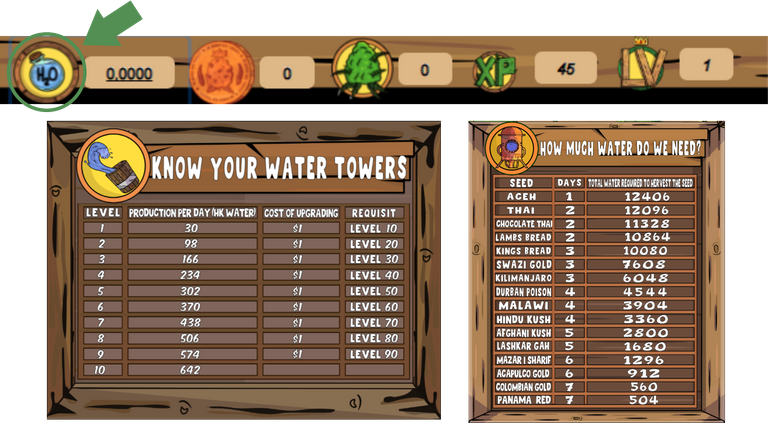 So he went to buy his 912 water gallons, and finally got all he needs.
---
• BALANCE $$$ •
Following the Legaliza's notes, lets see how much he have spent to become a brandly newborn pot farmer:

•Avatar = 2.08 HIVE • Plot = 7.89 HIVE • Seed = 0.34 HIVE • HKWATER = 0.9 HIVE

TOTAL: -11.21 HIVE

BUDGET: 12 HIVE

BALANCE: 0.79 HIVE
---
• IS TIME TO PLANT AND LET THEM GROW •
With all the resources in his wallet he went to Mexico to plant his seed. Selected the Plot and Shovel to plant the seed. After that, he watered the soil and the job was done.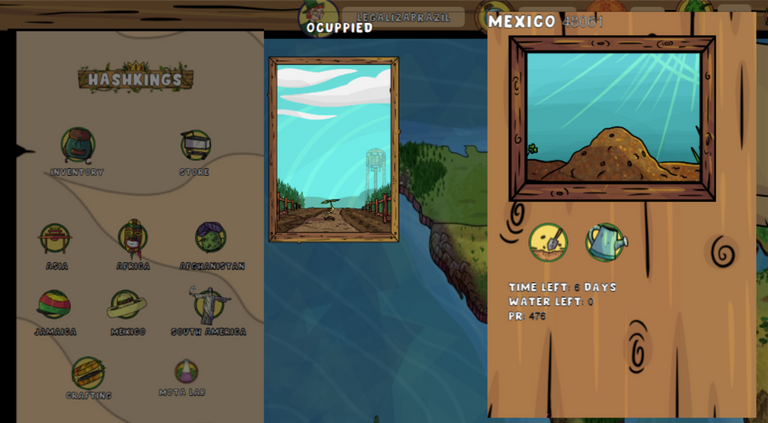 ---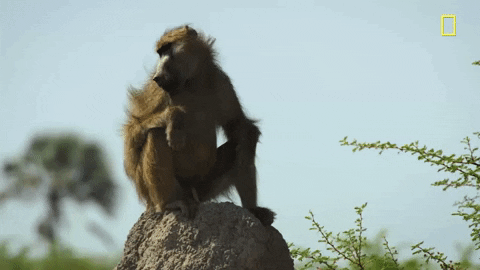 After this long begin all Legaliza's want is a joint to smoke, unfortunately he will need to wait for 6 days to harvest the BUDS! But he was contemplating his effort, and thinking in what the future can bring.
---
And that's it guys! I would like to give a thanks to @foxon, @cryptounicorn420 and @wagginston to teach me the way to bring this content.
It is my intention that at least 80% from this serie payment will be reinvested in @legalizabrazil HashKing Journey. So, hope this content can reach as many people as possible.
Follow me on tweet( clickable link)

Earn Crypto from your content:
• Hive: https://peakd.com/register?ref=legalizabrazil
• Publish0x: https://www.publish0x.com?a=KQe1rlp3aJ
• Read.Cash: https://read.cash/r/legalizabrazil
Play Games and earn Crypto:
• Splinterlands: https://splinterlands.com?ref=legalizabrazil
Sell/Buy and negotiate NFTs on HiveChain:
• NFT Showroom: https://nftshowroom.com/?r=legalizabrazil
---
---