Round 3 update, V. Training day
Training day is one of my favorite films of all time. Incidentally, it's also one of my favorite days for the plants.
Here's them before defoliating and supercropping.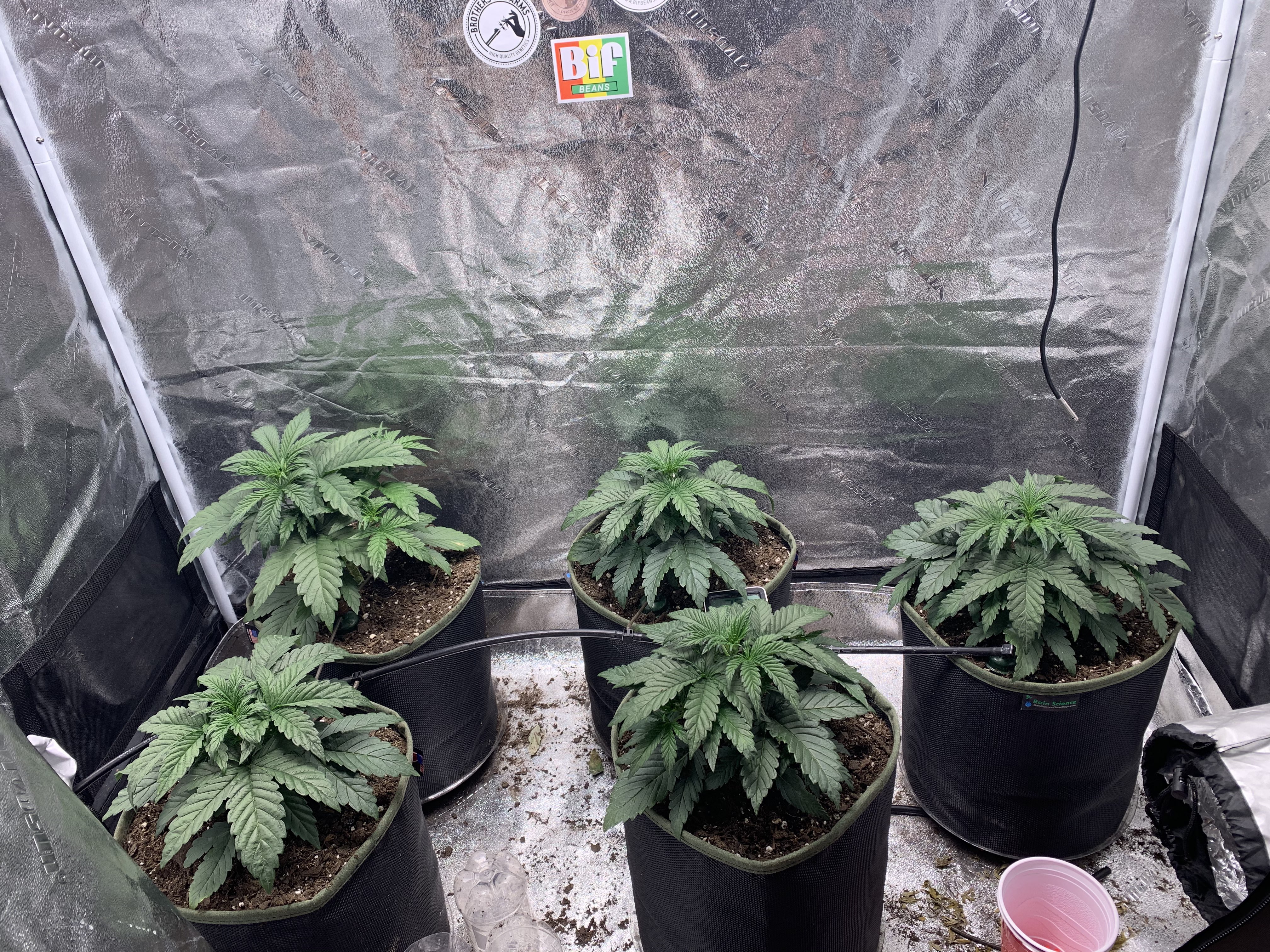 After taking some fan leaves off, and supercropping and fucking up with my ham fists.
Couple days later...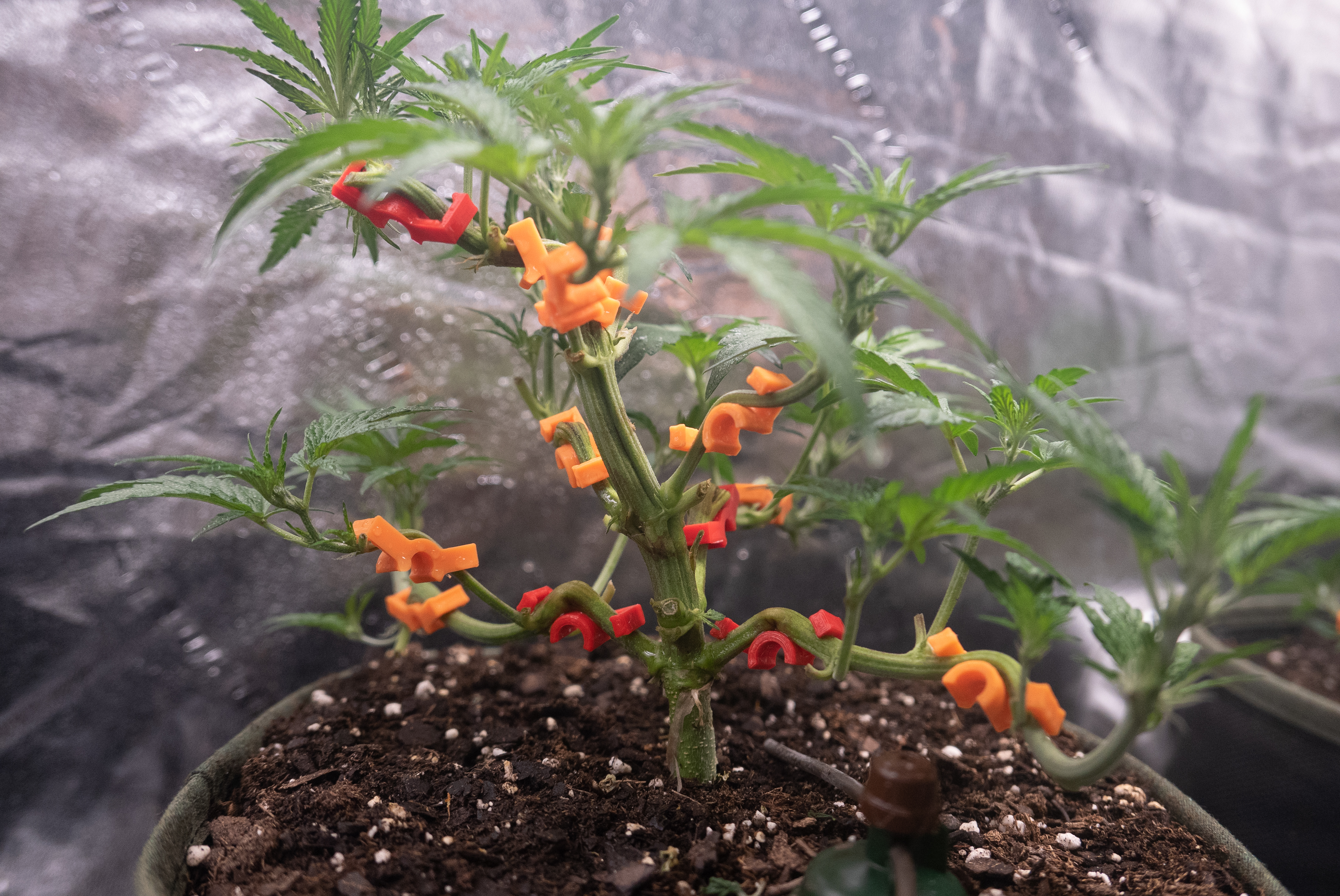 I ended up breaking a couple branches, two of which I was able to tape up. Hopefully they heal up just fine and make it. The other one was a really bad break in a weird spot, so I opted to clip the branch altogether. I have it sitting in some water right now, hopefully it'll root and I can maybe transfer to a solo cup.
---
Posted via weedcash.network
---
---