Banana Punch x Mac and Cheese F2, Runtz Grow
---
What's up everyone,
It's week 7 of the Banana Punch x Mac and Cheese F2, Runtz and Purple OG Kush grow.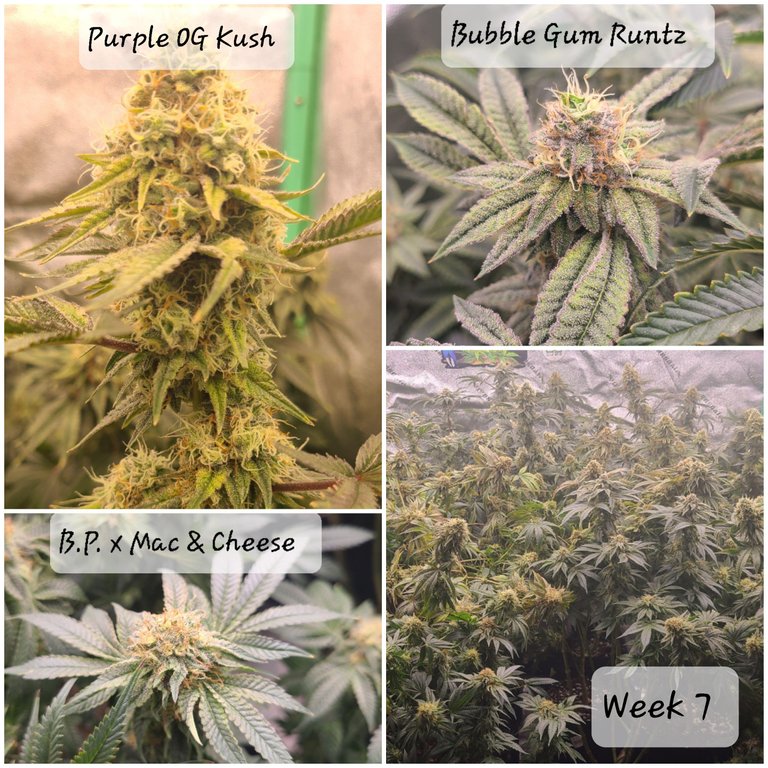 I am 2 weeks away from Harvest and can't wait to get these hung.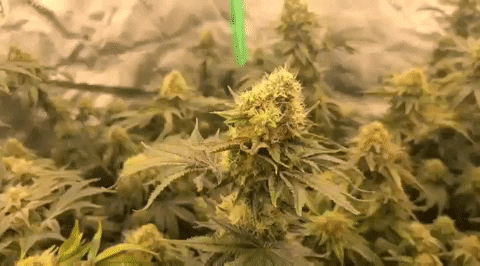 The Herm is falling all overy the tent. The buds are too heavy... no compliant here though...
Yesterday I did a Sledge Hammer Flush to get the PH levels right and to break down salts and get nutrients moving to the top..
I am planning to harvest in about 2 weeks. My last grow didn't go well as I did a 2 week early harvest. I am at the same point in the grow as last time and don't want any last minute issues. I am checking the environment to make sure I get it right this time.
The final 2 weeks are my weak point, end game is wack...lol.
Things to do before harvet:
Humidy
I will keep it at 45%-50%. I am having issues getting the Humidity down to to 45% at night without getting the tent warm.
Temperture
Day - 76°
Night - 71°
Pre-Harvets Flush
I will stop feeding nutrients end of week 7. I will Flush the best that I can 2 days into week 8 and water the rest of the way..
Lights
I am using a 680 watt light at 12" away from the canopy; just made the adjustment from 20". The light intensity in on max.
Mold
As we all know the "M" word is a grower worst nightmar...I will be on the look-out. Last time I pointed the AC right at the direction of the canopy and half a day later...bam Mother fucking Mold. Good thing I noticed early and did an early harvest. I'm still not sure if it was the right move to cut it early....but, risking the entire harvest was not worth it.
I am still learning, any input or advice for the last 2 weeks of the grow is greatly appreciated.
Thanks,
---
▶️ 3Speak
---
---