Runtz, Banana Punch x Mac and Cheese Grow End of Veg.

Hi All,
So I'm almost ready to flip...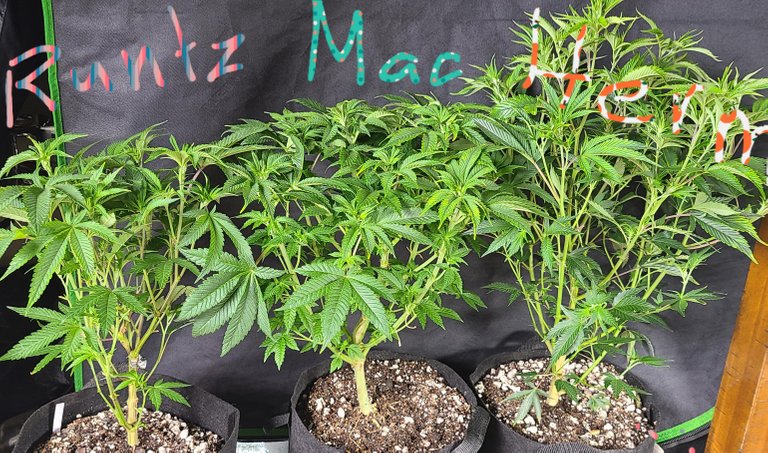 I have 3 strains in the tent:
Runtz: The most sought-out strain in LA.
Banana Punch Mac & Cheese: Gifted by @jonyoudyer; the Mac line-up is going around the block. There are 4 or 5 growers growing a variety of this strain.
The Herm OG: This OG is constantly in my grow. This is my best performing plant so far.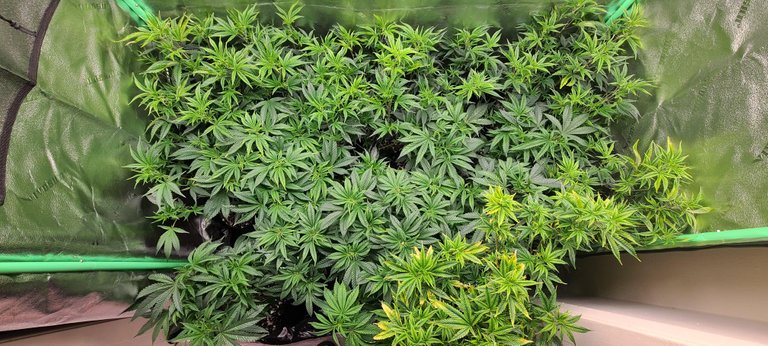 The canopy is almost ready, I am delaying 2 or 3 days as there is some yellowing at the tops. I want to flip while they are looking healthy. I will do sledge hammer flush today and trim them for flowering stage.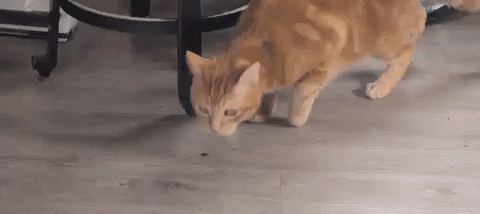 My cat Piff acting like he didn't do anything wrong. He loves smelling the weed in veg. and nipping at the leaves.
Thanks,
---
---