End of week 6, Rutz Grow
---
Happy Easter,
Tomorrow is the 1st day of week 7 in the Runtz Grow. Check-Out the clip.
To star-off, lets take a closer look at the plants...
Yes, trichomes. This is what it's all about. These bundles of joy are what we want and sometimes need. It's the stuff that gets us chill AF.
For the cannabis plant the trichomes help the plant protect its seeds from intruders.
Trichomes are to plants as barbed wires are to us.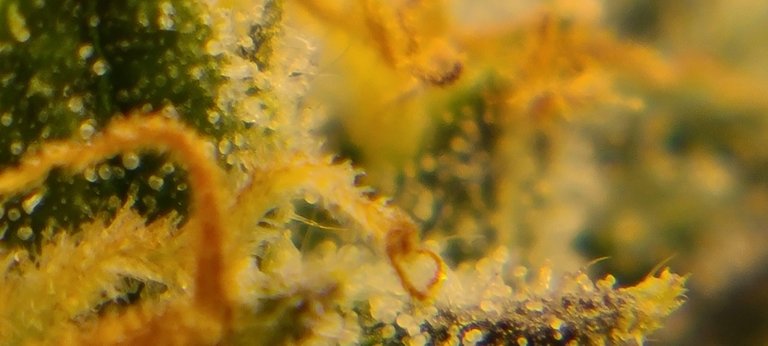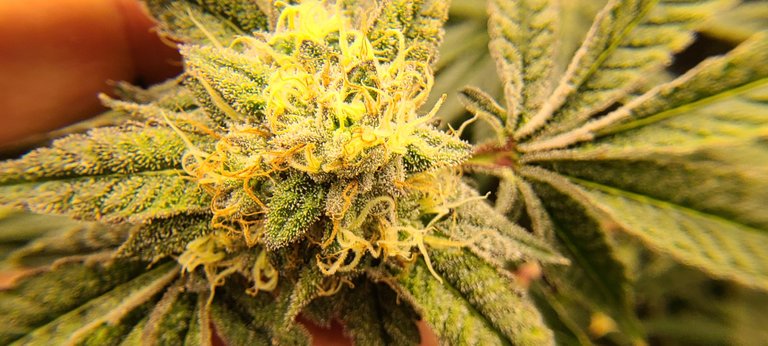 The canopy is holding-up. I hope it manges to keep holding, as the buds are huge. To think there is 2 more weeks of growth left. I may need to add more support.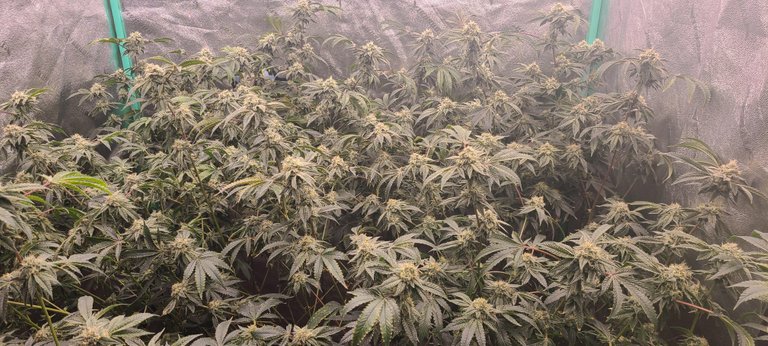 The bottom buds are quite large and in abundance.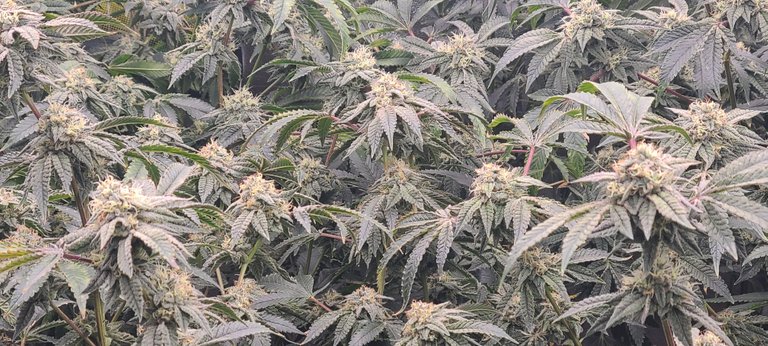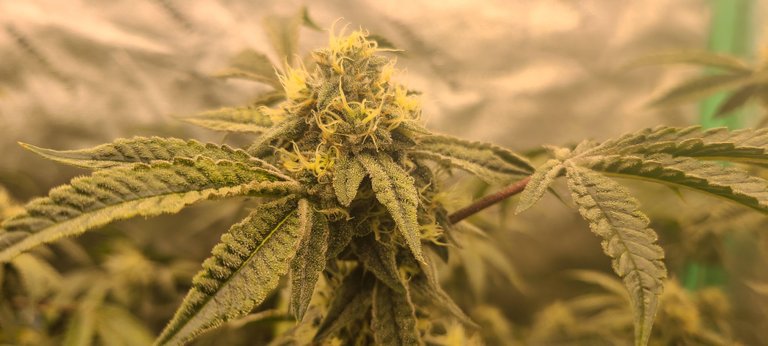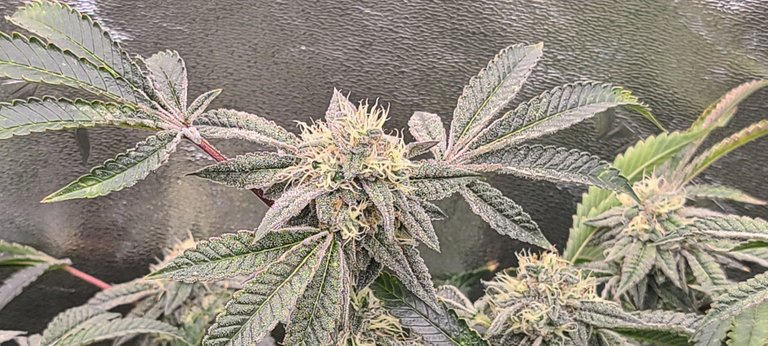 The purple is more evident each day. Can't wait to see how they turn-out.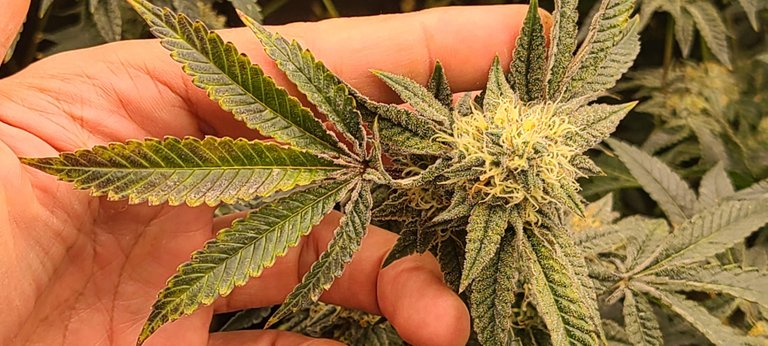 The Banana Punch Mac & Cheese is in the 2 gallon weedcash grow challenge. I will tag (real tag...lol) one of them in my next post.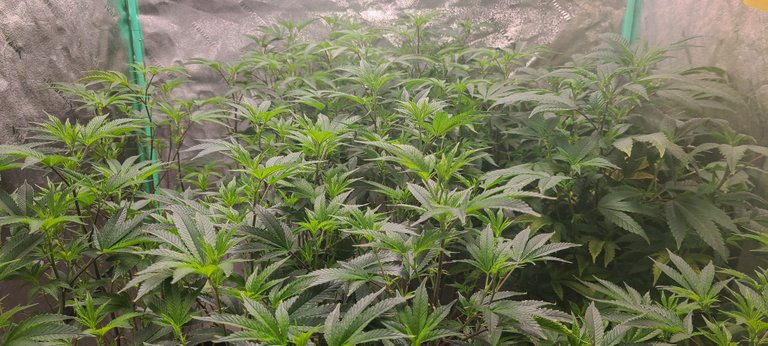 Banana Punch x Mac and Cheese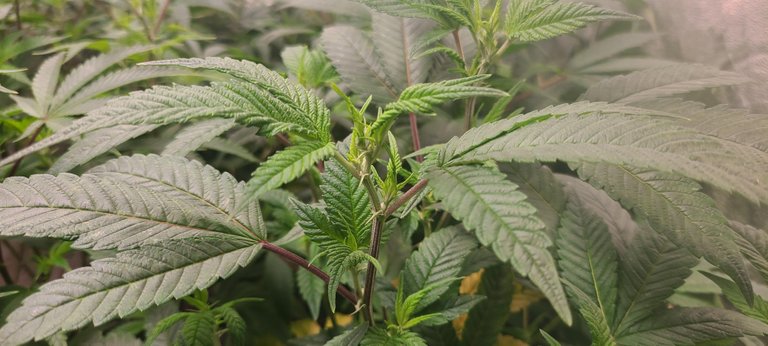 The BPM&C got some gerth. I think I'm going to get some huge crowns out of these 4 plants. This is my second attempt at this strain.
Runtz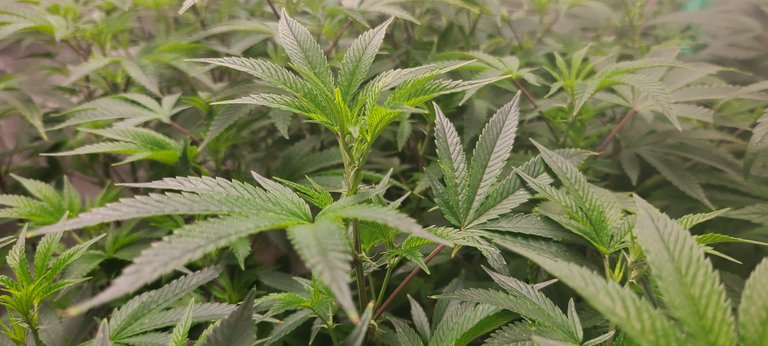 I know what the Runtz can do, can't wait.
Happy Easter Sunday. See you all nexy week.
---
▶️ 3Speak
---
---