Jungle Boys- "LA Kush Cake" - Seedling

Hi All,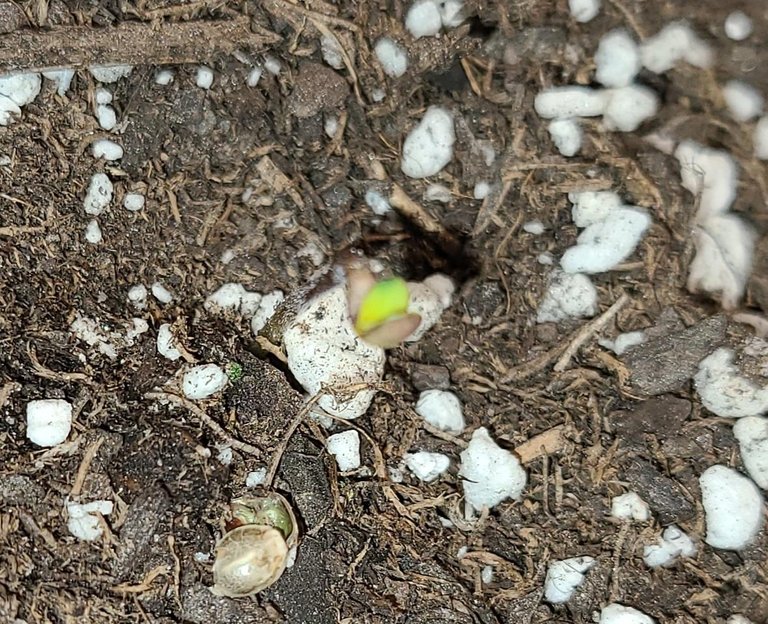 The Jungle Boys grow is on it's way. Today, one of the five seeds sprouted. It's been three days since I dropped the seeds in the soil. At this point I am not feeding add'l nutrients, just what's in the soil will do. I will water once a week.
Check-Out the previous post on this grow, thanks.
---
---