Harvest Day - Runtz
---
Hi All,
It's the most wonderful time of the grow...
Harvest Day!
After 8 weeks in flower, I decided it was time to move forward and cut these beauties down and hang'em up.
Drying/Curing is as important as the grow it self. Patience and environment are key to great smoking/tasting cannabis.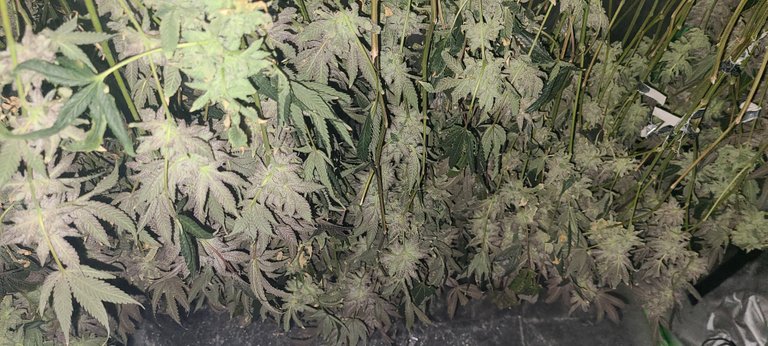 - Dark Environment
- Temps: 60°-71°
- Humidity: 55%-62%
- Duration: 8-10 days
- Air circulation without direclty blowing at the weed.
I say, stay in the middle; 66° and 59%.
Thanks, and Peace.
---
▶️ 3Speak
---
---