VR Meetup - BroBro's 420 Tomorrow at 7 PM EST
howdy frens
I took a break from posting NFT and crypto shit. Well, kinda. I spent the day playing Splinterlands and Gods Unchained. I spent a lot of this morning playing Gods Unchained as well, grinding for the last couple hours of The Blessing of the Gods week. Every week, players play/win a certain amount of games and earn GODS. You also earn packs along the way so I'm back in. I posted a video on 3Speak yesterday playing. It was dope. I'm gunna do more on Gods Unchained, maybe more videos. Gotta find a way to make it more entertaining. Anyway - I'm a degen stoner and I spent $420 on a BroBros420 membership NFT when it launched. There's a VR meetup tomorrow.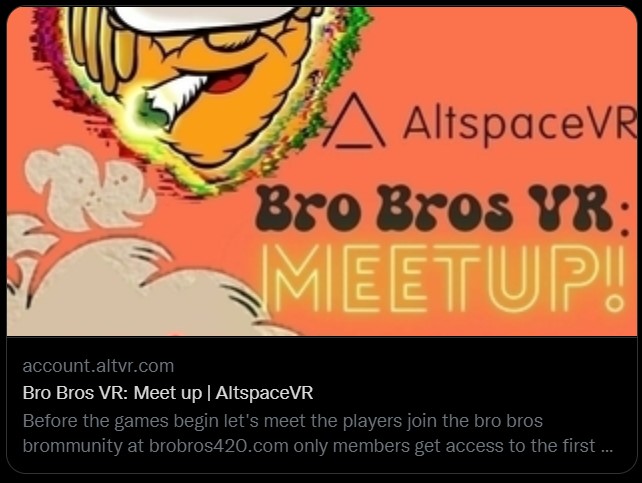 BroBro's 420
It's an community created by Kenn Bosak - a crypto bro that has been in the space for many years. I've followed him for a long time and have quite a few of his NFTs. Getting a membership is paying for itself because there's tons of free NFTs and such they've already airdropped. There's only 420 memberships available. It's been pretty cool so far and I'm excited for this meetup. It's gunna be in Altspace VR like HiveFest was. VR is so fuckin cool. I'm not saying get a membership - but you should get a membership lol. The community even has its own token on WAX called KENN. I'm staking a ton in BluDAC for now but it will be used in the upcoming game. (yeah, another upcoming game)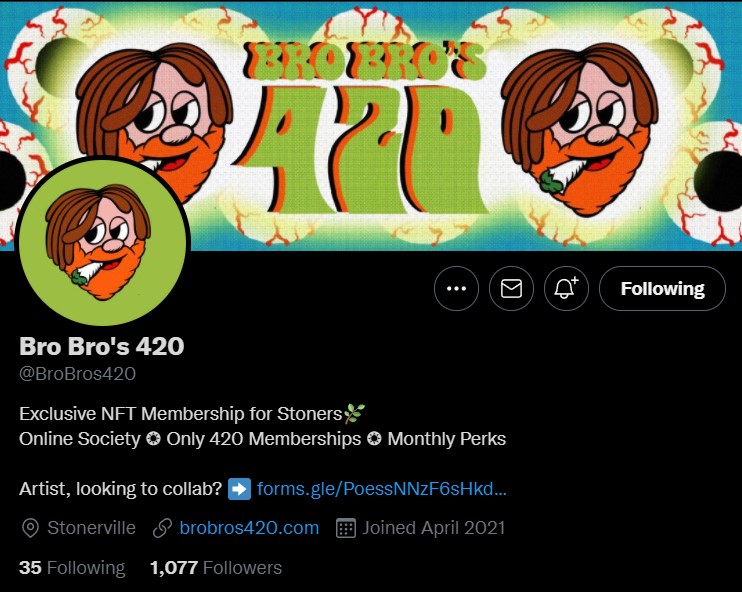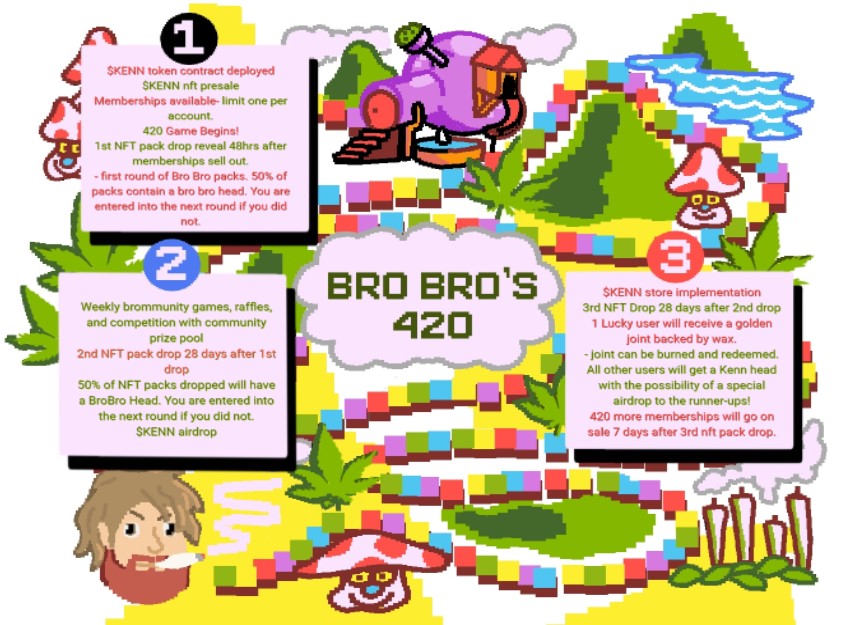 If you happen to have a membership - come chill. I'll be there smoking and chillin. I have no idea what to expect from this honestly, I'm here for the NFTs and community, the money doesn't really matter to me.

Come hang out. I really need to get a VR headset.
https://account.altvr.com/events/1874605553620090913
Posted Using LeoFinance Beta
---
---