Hostile Environment, For some.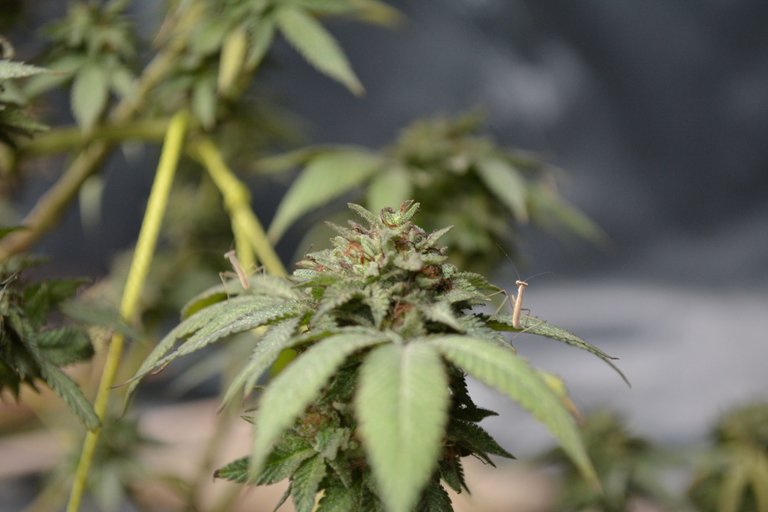 Evening, did We make it? Just another one of those Virtues that is forever reminding me that it is at the top of the priority list. It's patience.
I was death scrolling thru twitter and saw that someone said "money can't buy happiness, but it can buy INSERT HAPPY HERE."
I bought Mantis...how is that not going to make any gardener happy. I will mention though that if you think that anything in any garden is going to happen fast. PPPPFFFFTTTTTTTT. Thought we'd been had by the passing bug salesman again, only 6 or 5 Lace Wings on the last pass thru. Month later, and well sometimes it is sooo much better to be wrong.


This lady is in need of a new house, so to speak. Citrus Farmer, ended up being quite vigorous. SHE has given 4 cuts to go in the line up. Only 1 of 2 that made it out of seedling. Survival of the fittest round here. I have drifted a bit further from Paleo Organic. I'm using the RootTech cloning gel, 95% success rate so far. Honey yielded 6 successful cuts, and another 21 were thrown out. Loss and Gain come to mind, I can still eat the Honey 🤷‍♂.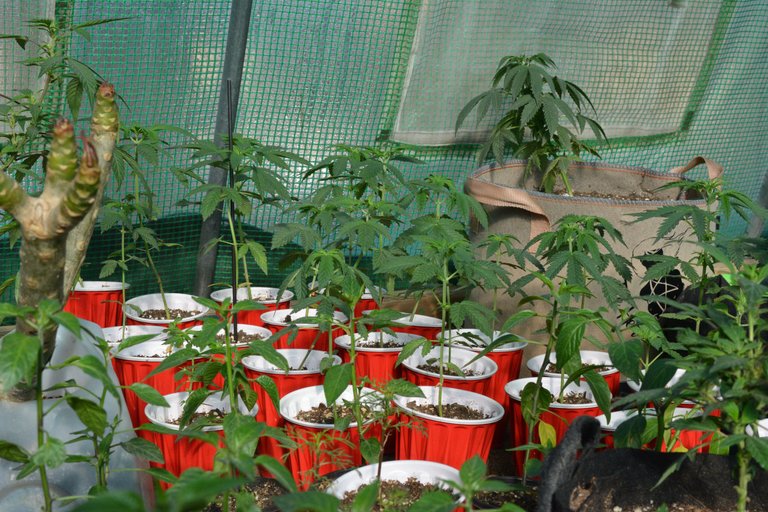 Those Solo Cups though. Jeez talk bout gettin it. I guess it does help to have hit their little deposit in there. I'm a prize at the bottom sort.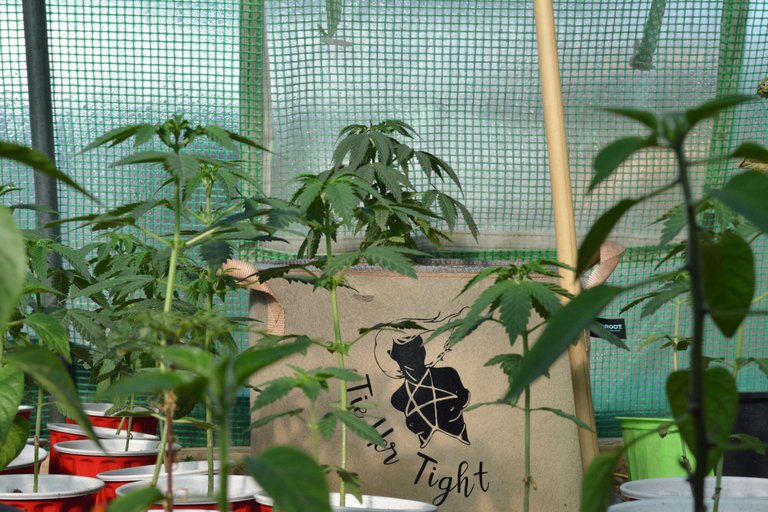 Slurricane44 #3 in the "Tie Her Tight" bag. I've come up with a little procedure I'm going to try an follow. #3 isn't there yet. Getting close.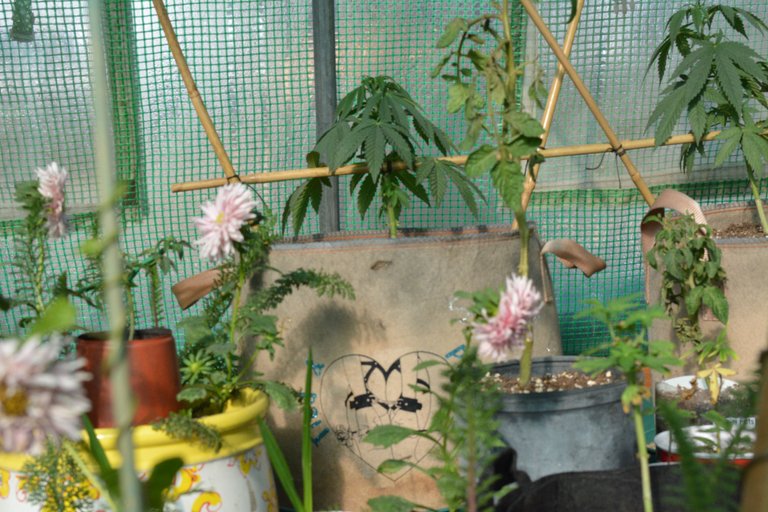 Thin Mintz, in the "Tied an Topped" Bag, Doing Good. Was able to give 4 cuts an has IDd as female, so off to a fantastic start.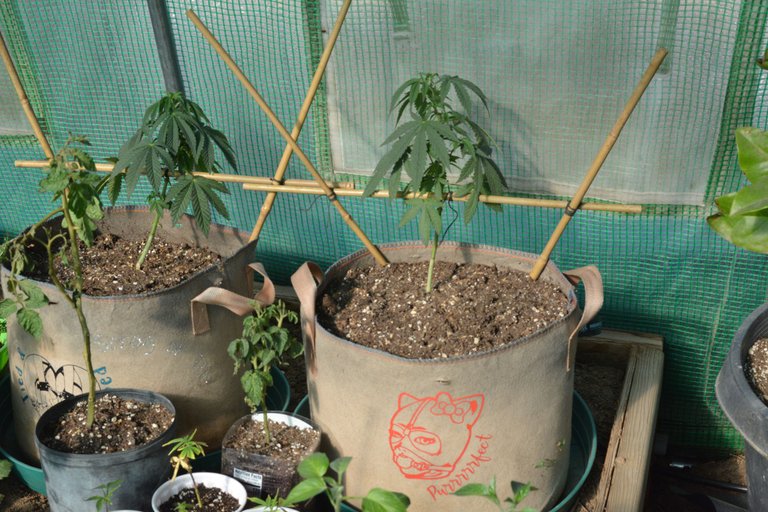 Those pHucking bugs have made me zag to a different zone, and may also give me a chance to maximize the lower branch production, and still promote vertical growth. Help to yield more for a longer period, that is if the overall profile is desirable of course.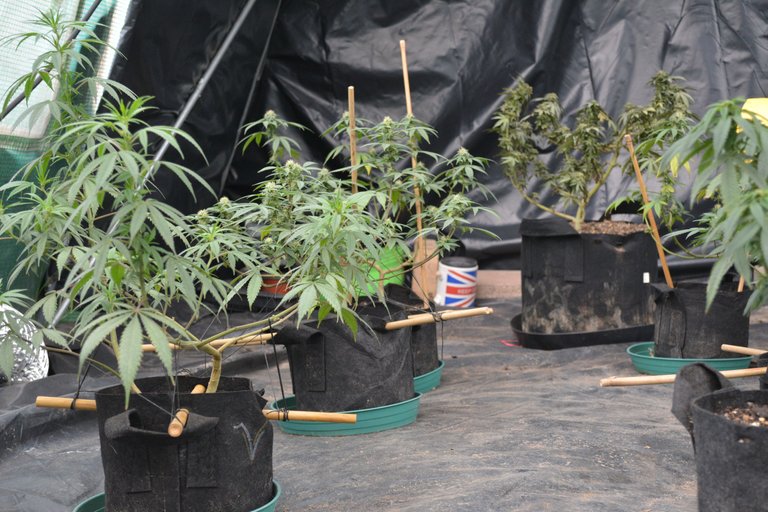 Wreak 2, 4, 6, 8 and well almost nearly Chop.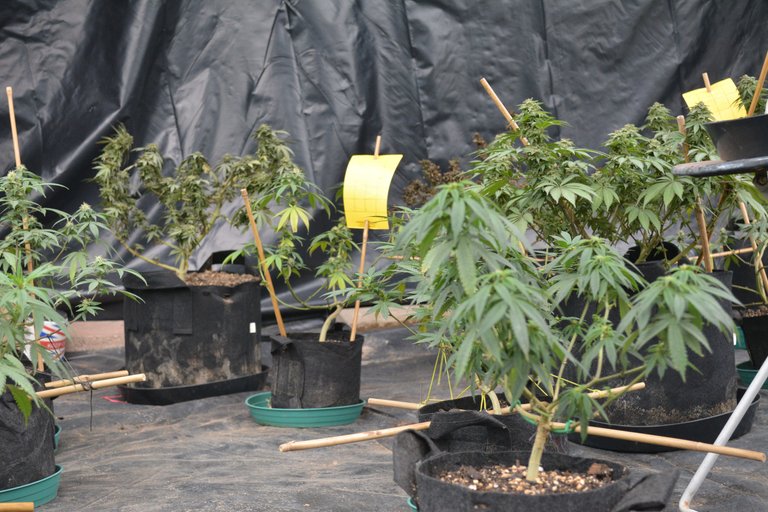 Sails up, mopping up the rest of those gnats. Mosquito bits are taking care of the kids quietly, uh larvae I mean.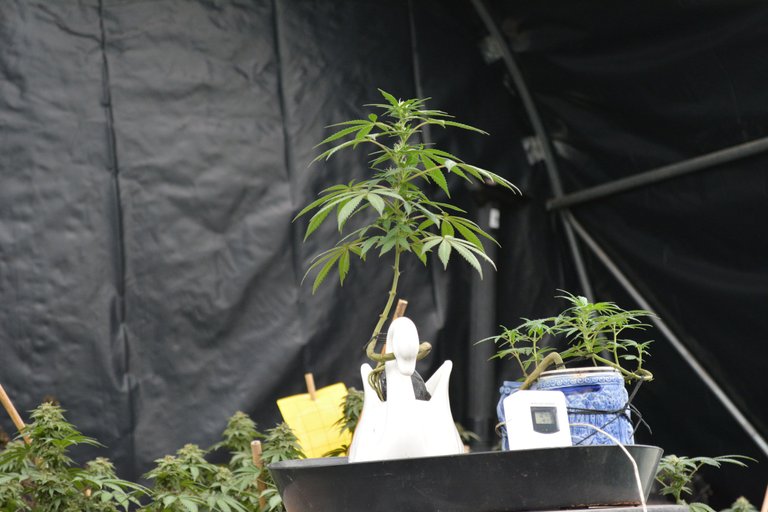 Swan is getting tall an fuzzy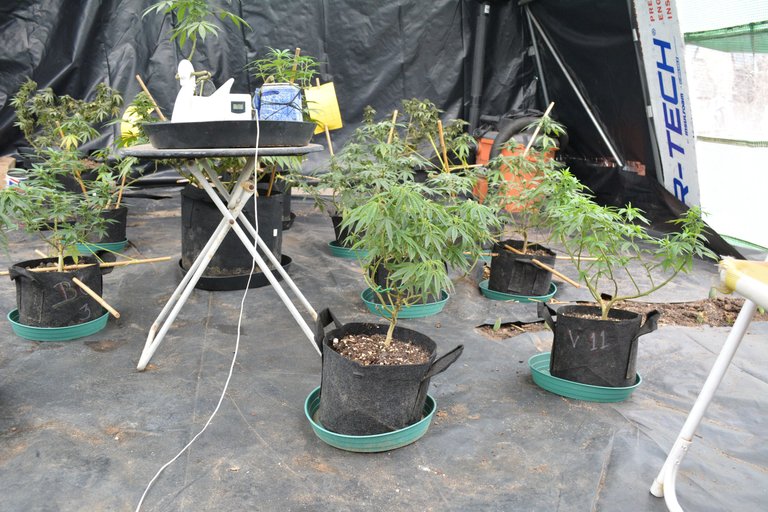 Dusty, but well with the Mantis about I have to give them time to move around there new killing field, before the shop vac turns on again.


Sooooo close on the JSW / King Louis IIIX OG sticky is the least of the description, sweet an fruity that hits like right in the bottom of your eyeball, you know? Kinda sharp, like pulling slowly on a nose hair. Yet satisfying? That OG stank.


Maybe you can't smell them but it's recorded. Posterity will handle it hopefully.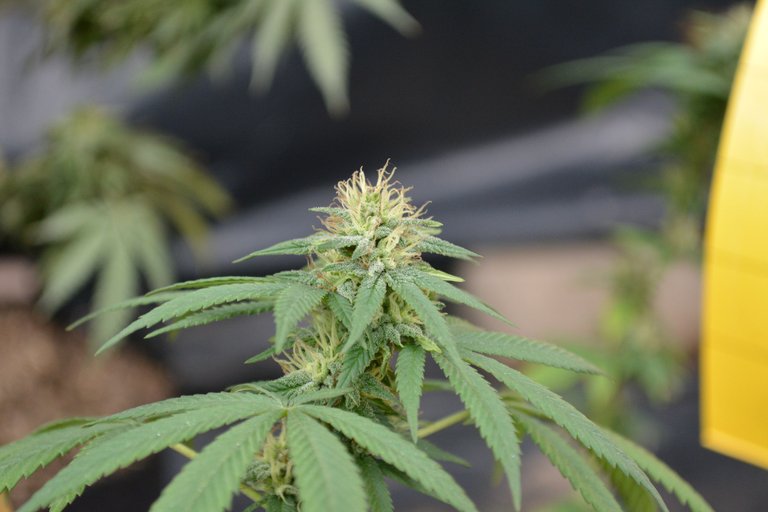 "Turn to the Left"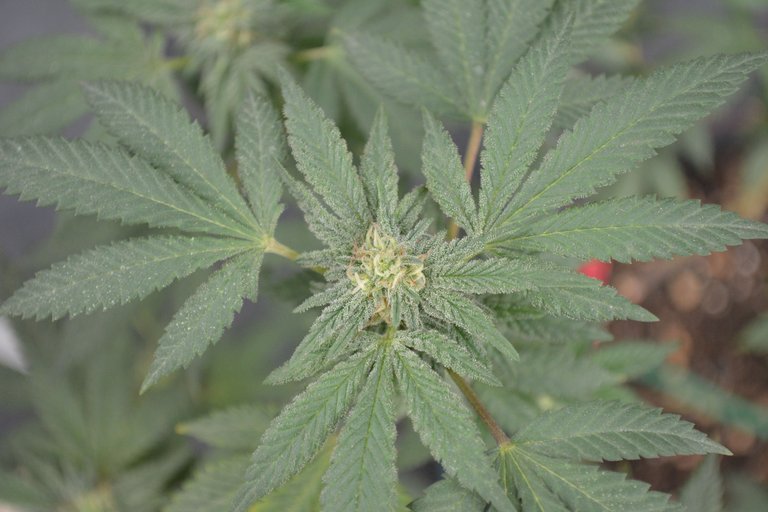 Wow, sorry had a flashback there. Oh, and here Papaya Mellon #5 coming in hot.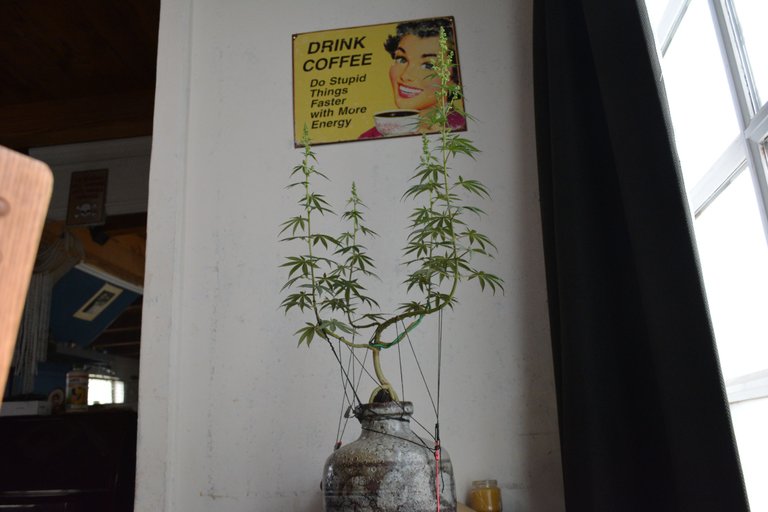 King Baller just stretching out, pot bottom to tip 3'. Shaped up nice.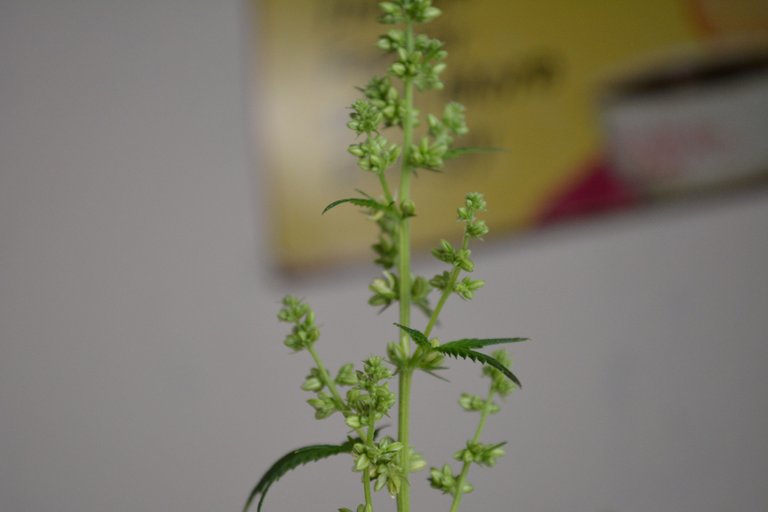 That's how close you can get before they start to make an un-intended problem for the sensei farmer, this is week 3 after ID. If left to the flower room, that would have pollinated just about all of 'em, I don't brag often but I move some air in that space. Woulda been for sure.


Slymer looks a little skinny, but is just getting started for sure, 5 nodes tall if you don't count the baby leaves there on the bottom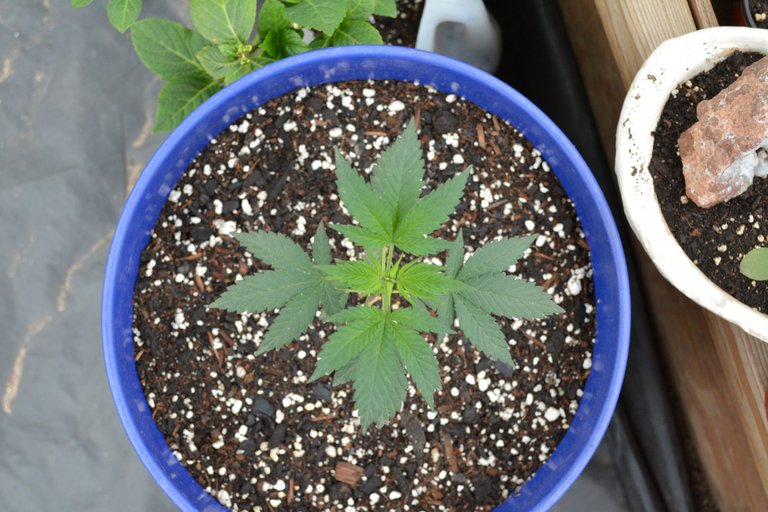 Wide leaves for sure, might lean towards the Indica, we shall see.
All the vegetables and flowers are moving at a pace that has now become impressive. That pH is a hella of a thing. Looks so painful, it does to me. So many are making the corner coming into the warmer season. More tracks are going to be put up in the coming weeks, must make more room for the peppers and the veggies. We did have to improvise and use milk jugs for some transplant pots, pop some holes an good to go.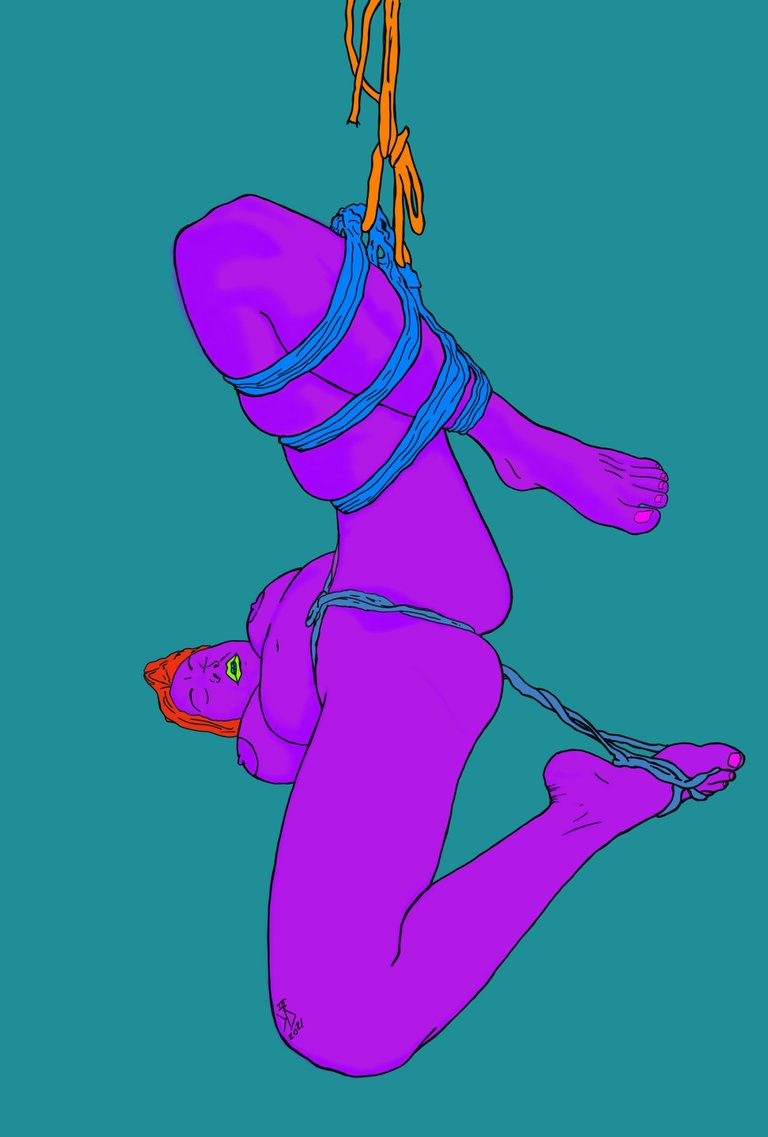 Toe Tied
Hope your weekend wasn't too rough. Going to get even more busy around here, an the garden as well, when the weather turns.
Have a Great Night
Knottydaddy, Tied Off
---
---