Bringing my work home & June 1st 2022 #hivepowerupday

My roommate and I got very familiar with this device. I've tended to Cancer patients before in my training years and the few brief Institutional stints. I remember the protocols associated with patient infusers, but this BD Carefusion Alaris PCU is light years from what I was taught.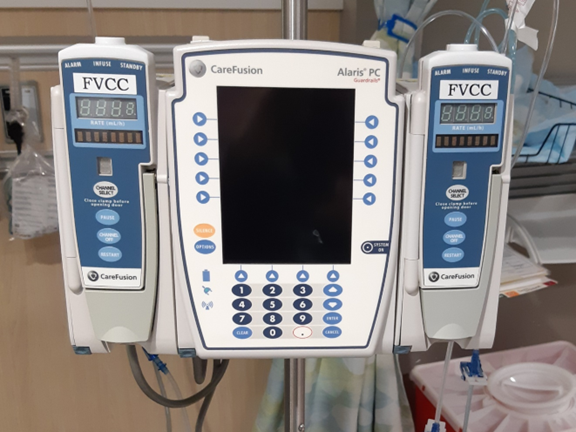 My roommate and I have been close friends for years. She's very much a private person so I can't share her personal details. So, this is more about my feelings of this whole affair and how Cancer effects me through a friend I care about.
Being a practiced health professional the company's policy is a shield that prevented me from being too involved with the lives of my patients. It can't shield me now.
Since her diagnosis last Christmas, It's been an emotional roller coaster ride that had more or less settled down. "We must play the cards we're dealt with and be thankful for what time we still have." And I find her taking this much better than I would.
We held hands. I said, "We're going to fight this disease!"
With the surgery behind us we are now passed the halfway point of this first round of Chemotherapy.
I planned meals with foods that ensure an optimum in antioxidants and nutrients suited for her dietary needs.
Then, I've upgraded my home diagnostics devices.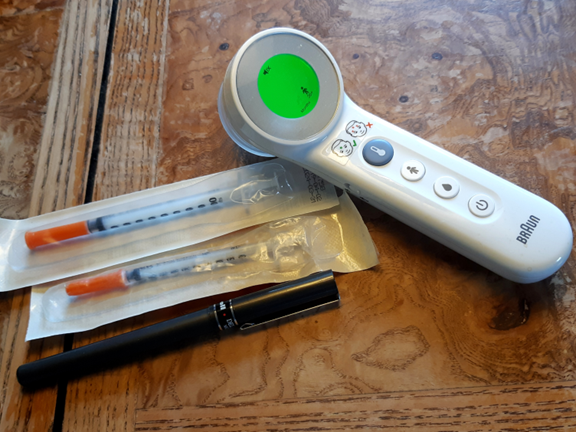 We're even trying Cannabis therapy. "Dragon's Tear as a supplement. I'm trying 'Charlette's web' myself as a supportive preventative. Her Cancer Specialist claims that the therapy doesn't gain significant benefit but is also known not to contraindicate any of her prescribed medical regimen. In other words, "It wouldn't hurt."
For those that never tried Cannabis you are in for a little trip even though the amount of THC is relatively small.
This brings me to this piece of silver given to me last fall by Nyssacat. It was a bit out of place in my Stacking style but sat on my coffee table for a while, looking for a context to write a post. Now, here we are.
Glo-in-the-dark Silver Weed by Tyneside Silver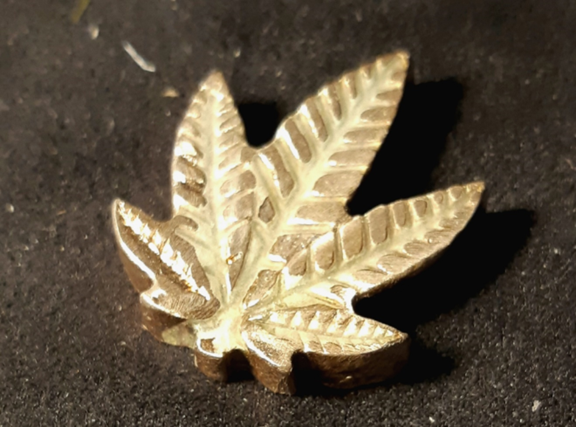 You will have to click on the above link to see the cool glo-in-the-dark feature.
While I saw this to be coincidence, my roommate thought saw this as divine providence.
It seemed predictive in it's symbolisum.
I continue to stack silver, which is a given.
That Cannabis will play a role in her treatment.
The Angel trademark representing heaven's host having a vested interest in our situation regardless of the results. Being a practicing child of God giving her peace of mind.
And the 'Glo-in-dark' feature prescience her possible need of radiation therapy.
I'm not going to quote any our the lame glowing jokes.
Glo-in-the-dark Silver Weed by Tyneside Silver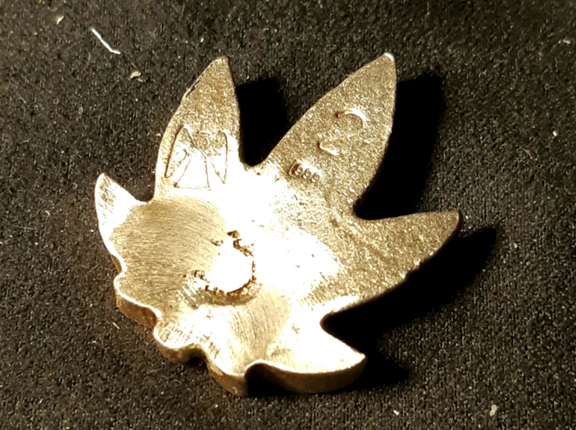 So far, the results are very encouraging with the latest CT scans indicating more than a expected reduction in tumor size.
Even with her stamina drained we found new energy to celebrate winning our first battle with a hug and a renewed hope.

Now for my June #hpud
In descending order of revenue…
The continuing Dogecoin/Elon Pump windfall…

100 Hive
@chronocrypto's 242 Utopis 'hustle' tokens

2.135 Hive Dividends
@geneeverett's "Closest to the Pin contest" Winner!

1.000 Hive
0.455 HBD came with the Hive.
6.32 BXT Bee-swap Token Daily Dividends
0.718 Hive Dividend
@spinvest's 57.92 SPI Tokens

0.500 Hive Dividend
And as a field commissioned officer, "Tar Hail!"

3.500 HBD
Saving it for something special.
For a grand total of 104.353 Hive for June 2022

Powering Up the Leo Tokens!



Thank you @traciyork, @hivebuzz and a cast of generous contributors for this fun initiative of #hivepowerupday and #HivePUD. Even though I have crossed beyond the 8000 HP threshold in terms of eligibility I can still enjoy a bit of fun and participate.
Adding Silver and Crypto coins in my Stack for that rainy day, are you?"
References
1. My own pictures shot with a Samsung SM-A530W
P. Image under Pixabay
R. Clip art from 123RF
W. Wiki Commons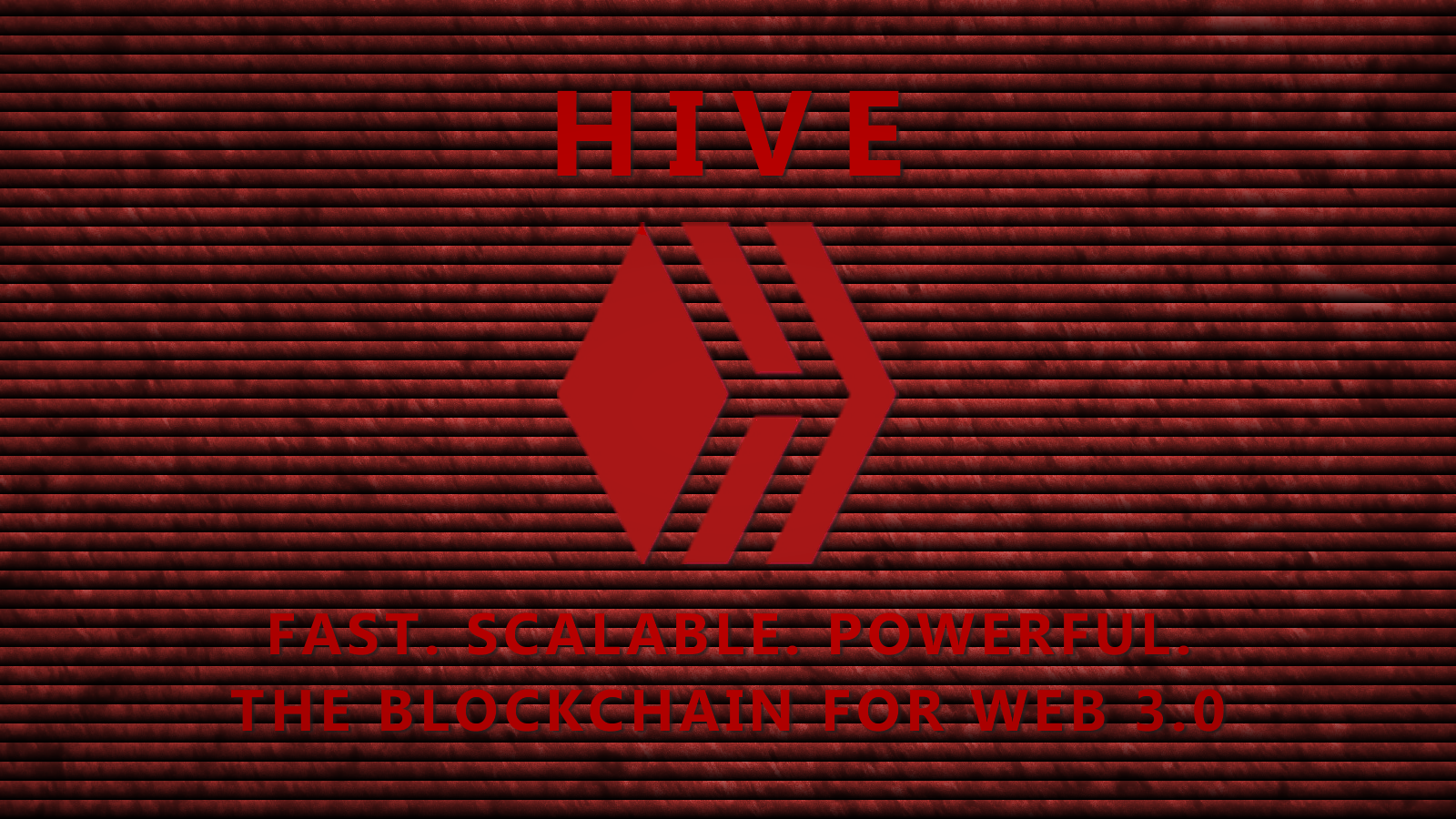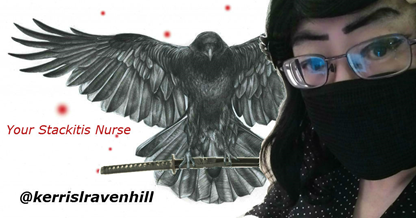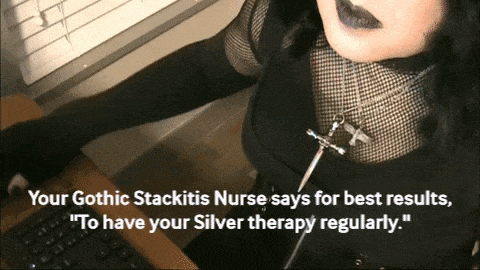 ---
---